When it comes to road trips the 'Land of High Passes, Leh-Ladakh is the place to be! Extending from the Kunlun mountain range to the Great Himalayas to the south, the mystical region of Leh-Ladakh features jaw-dropping landscapes as far as your eye can go. The emotion of riding to Ladakh irrespective of your gender is so pure that it can be understood only by bike and mountain fanatics. It is often said that road trips are the best vacation of all, and Ladakh is the mother of all road trips. A riding tour of 13 days to the 'little Tibet', where you are free from the cluster of the modern world, free from the traffic rules of riding and free from the extensive crowd, Ladakh Bike tour is just the perfect break you need.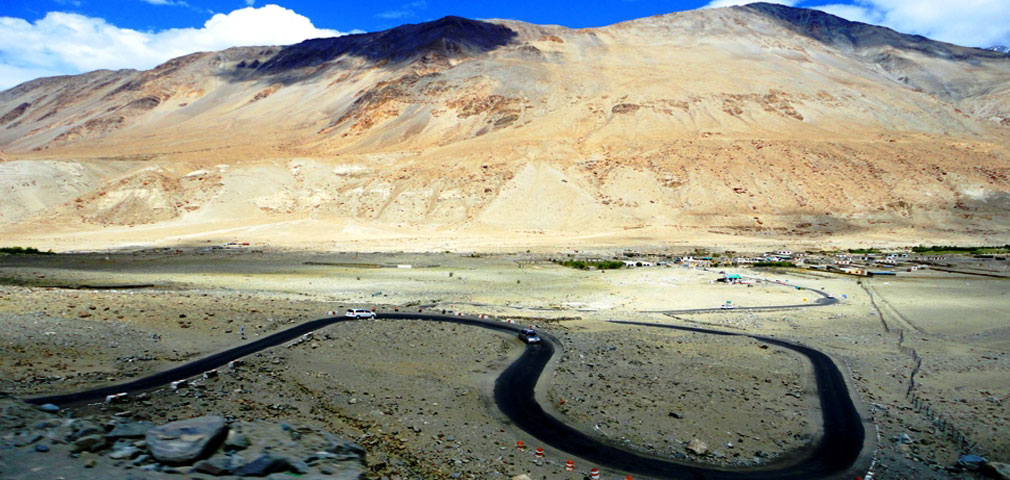 Nature beautifully showcases its magnificence in Ladakh, and it is the only place on Earth that has rivers, mountains, lakes, deserts, and snow, all in one region. So to make your trip hassle-free, we thought to give you a guide for Leh Ladakh Bike Trip preparation prior to your journey.
The first and foremost thing to understand about Ladakh is its magnetizing landscape that lures people from all around the globe. The dynamic landscape comprises of snow-filled mountains, drooling sunsets, barren roads hugging high mountains and the most rewarding route for the ride to Khardungla Pass, the Pangong Lake and the Nubra Valley. So to ride in such a territory, one needs to be loaded with some essential tips and tricks.
Temperature Check
Before heading to Ladakh Bike Trip, make sure you have checked the temperature and weather of the location. The place is hot during the day and freezing chilly during the night. The temperature nature shifts drastically, so to have an experience of your life, make sure you carry warm clothes and don't freeze. Dress in layers so that you can easily remove clothes in case you want to.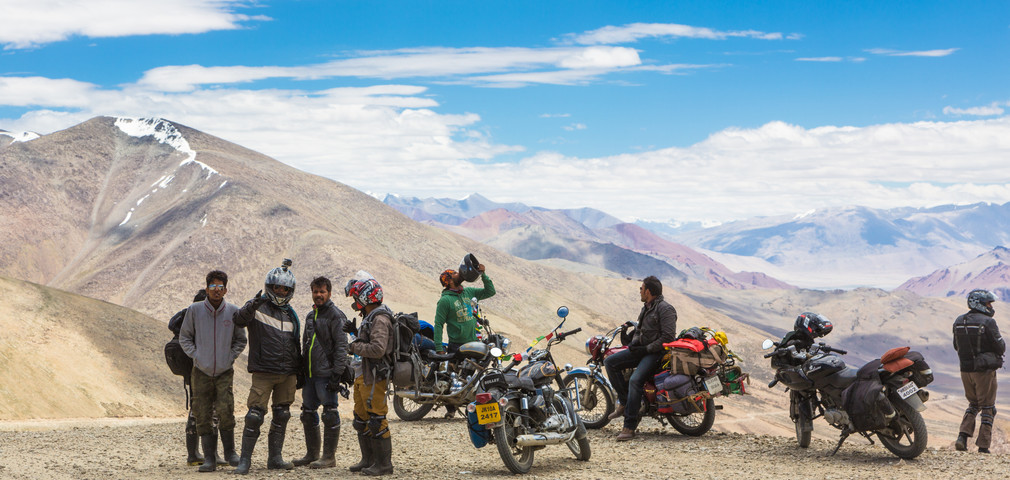 Plan holidays in Advance to avoid price surcharges
Pre-plan your holidays to avoid peak charges of hotels, holiday packages and more. The later you book the more price you will have to pay as a bike tour to Ladakh is one of the most selling packages in May, June, July, and August. Grab early bird offers to make your bookings cheaper, and affordable. Keep up in touch with us on our social media pages for deals and offers.
Safety Gears – For your own betterment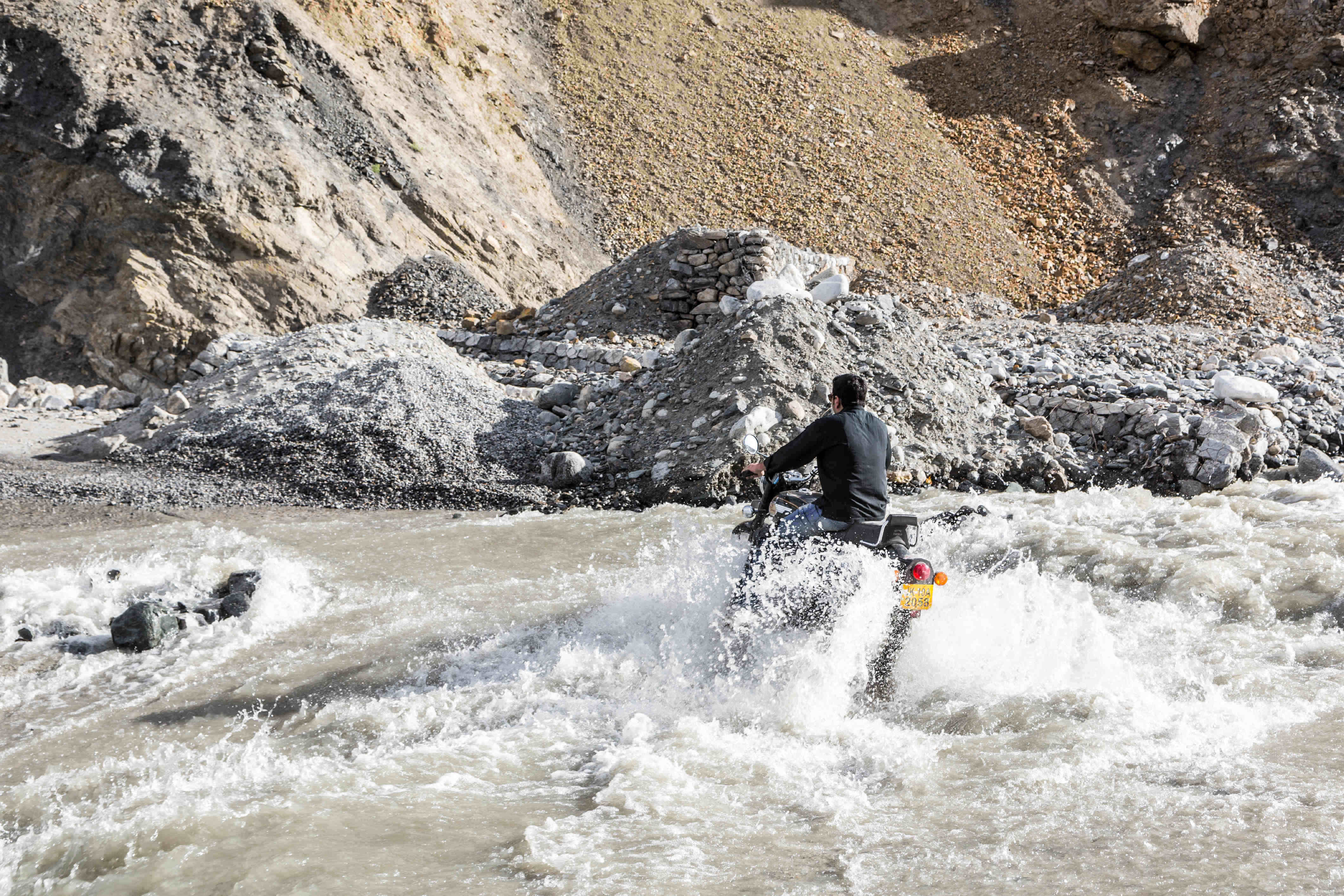 It is essential for you to wear all the gears important for the riding, as the roads are barren and bumpy, while the wind is fierce, making it difficult for the rider to zoom past the environment without gears. Whether its knee-pads, helmet, or gloves, make sure you are properly dressed. The journey and terrain is quite long and grueling respectively.
Get Your Route Mapped
Know your route before you travel as the journey is lengthy, and it is not possible for the entire group to ride together. So for safety, if anyone loses the track, the rider can refer the map to know on which route the group is riding.
Recheck your Motorbike
It is necessary for you to recheck your motorbike before leaving, and also keep checking it throughout the tour before leaving from any destination. This is to make ensure that your vehicle condition is up to date, in case you face any issue. If you are planning to use your own motorbike, it is important for you to evaluate the health of your motorbike. Make sure you have it serviced, and also carry the basic spare parts, in case something happens.
Get Your Medicine Game Strong
Make sure you carry enough medicines, as you never know what trouble you might get into. People often face AMS (Acute Mountain Sickness) in which symptoms like headache, nausea, burning of eyes, or fever occurs. To combat these, one must drink loads of water, as due to dehydration you face AMS symptoms. Hence, always keep a bottle of water handy!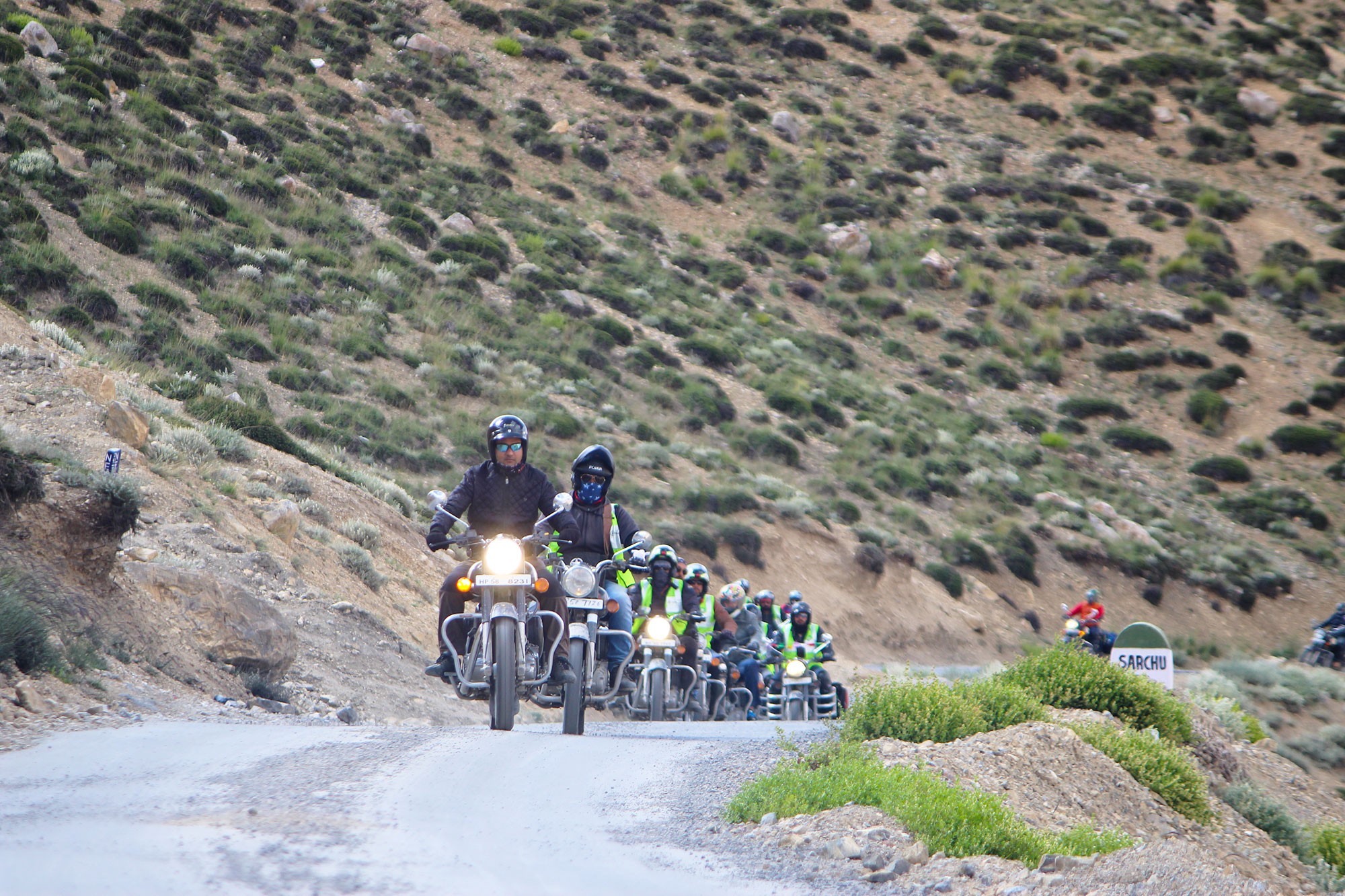 Exercise! Exercise! Exercise!
Please do exercise before you leave for the major motorbike tour. Since the oxygen level is less at a higher elevation, you must practice some breathing exercises. Also, cycling and swimming increase your stamina. Sitting on the motorbike for a long run reduces your mobility. Hence it is essential to pull your muscles beforehand.
Give alcohol and smoking a miss!
People tend to get dehydrated easily if water consumption is less at higher altitude. And taking alcohol and smoking will dry you twice more from inside. As the oxygen is already less, consuming these will lead you to AMS symptoms.
Want to Book? Yes! But when?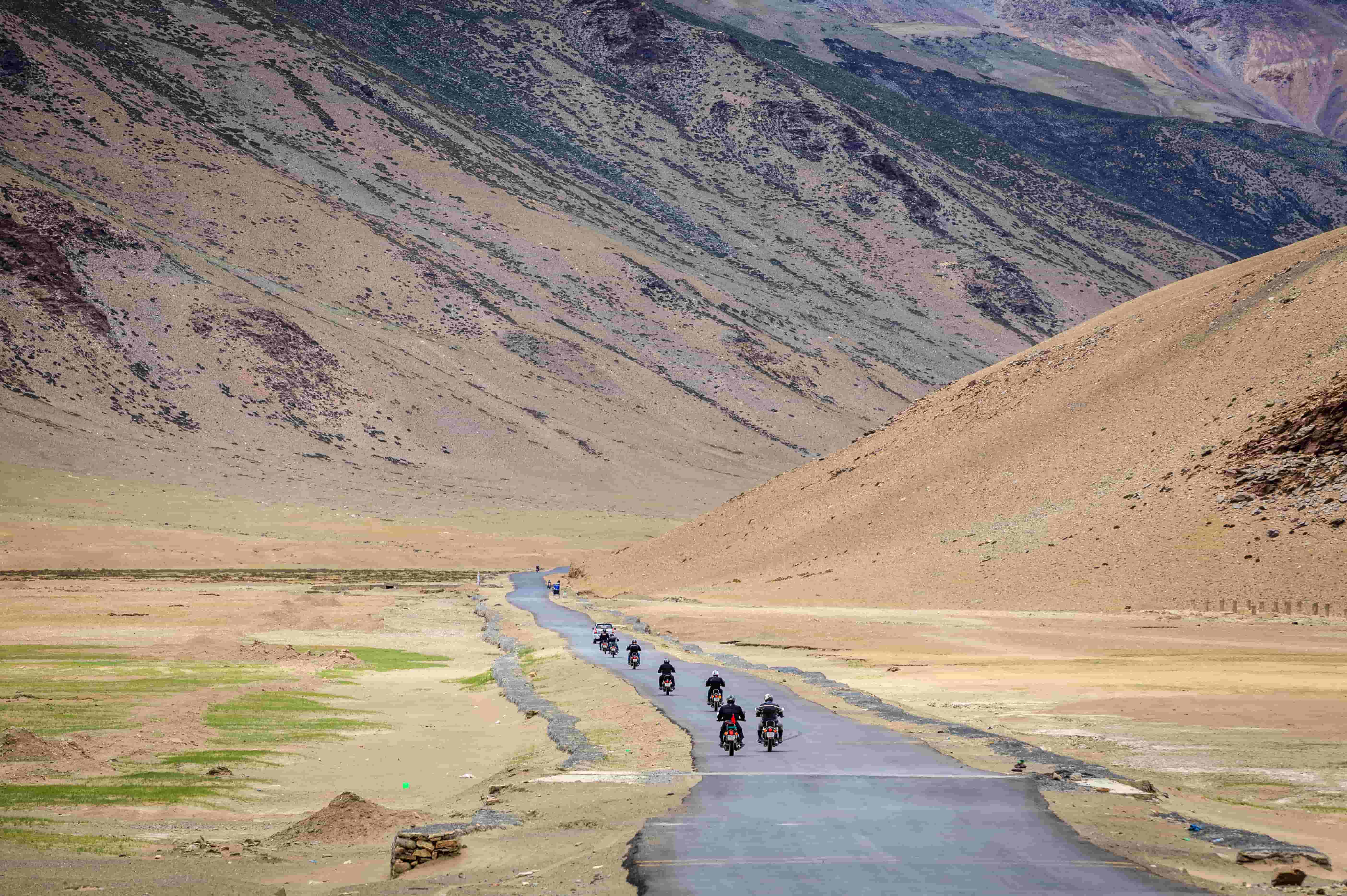 The ideal time for Ladakh bike tour is from mid-May to October. The roads get open in mid-May if you go from Srinagar, whereas the Manali route is opened after May. The autumn and summer season is best for a bike tour, or else, you will have to take a flight.
Smile! Whenever you can
Smile at strangers as it won't cost you a dime. Travelling is not just about exploring, it is also about connecting. The locals, truck drivers, helpers, cooks, smile at them, you never know, you might make someone happy with your gesture. When things go wrong, these people will come forward to rescue you asap.
Fuel Up to keep your Oil Burning
Always make sure your bike fuel is full, as the petroleum stations are less during this route. So whenever you are about to ride, make sure your fuel tank is always full.
What all things you need to carry
Since Ladakh Bike tour is an ultimate adventure of all time, a road-trip to this land should be well-prepared. Whether it's your bike, clothes, or other essentials, these few things will make sure you have the best time in the mother of all road-trips, Ladakh.
Full Face Helmet with clear Visor: Get a good quality full face helmet for the ride to protect you from the cold winds while riding.
Riding Gloves: Gloves is necessary for the ride, as after a while you might feel cold, and if not it gives a good grip and protect your hands in case you fall down.
Elbow and Knee Guard: If you are not comfortable wearing a riding jacket and riding pants, the least you can do is wear elbow and knee guards.
Riding Shoes: Make sure you wear riding shoes, and if not then gumboots with thermal socks will serve the purpose.
Sunscreen Lotion: UV rays at high altitude keeps getting harsh which is quite damaging to the skin. Carry a plus SPF 30, as you don't want a bad tan.
Water Bottle: It is necessary to drink 4-5 litres of water at high altitude to avoid dehydration. As it will later might result to AMS (Altitude Mountain Sickness) symptoms like nausea, vomiting, headache and burning of eyes. So keep your body hydrated at all times.
Clothing: Always dress like an onion (dress in layers) at high-altitude, it is better than a thick woollen. Carry at least 2-3 spare shirts, with 1 pair of riding pants, and 1 pair of jeans.
Cap: Carry a cap to keep yourself protected from the harsh winds while riding. It will protect your forehead, ears and even neck.
Driving license: This goes without saying, carry your DL at all times as it required to show at certain checkpoints.
We have often heard that speed has been the fantasy of many individuals across the globe. But there are very few people who are able to frame it in the boundaries of real life experiences. The azure clear waters, serene picturesque lakes and a ruggedly handsome terrain are the constituents of this trip that lends an experience of one-of-its-kind. So, when you get this opportunity, do not restrict your adventure to the slumber of dreams, instead, get ready to recreate the real-life experience that gives you jitters even when the memories of this ride would become myopic.