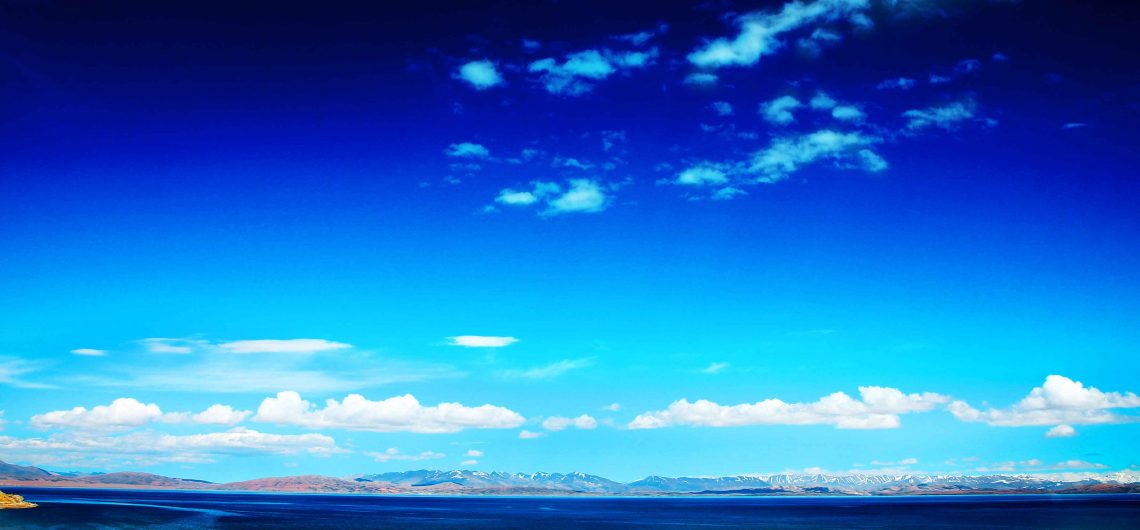 The beauty of the snow-clad Himalayan peaks and the blessings of Lord Shiva make Kailash Mansarovar Yatra trek an incredibly spiritual journey where one can attain Nirvana. People of different religious communities participate in this sacred expedition where adventure comes with a tinge of faith, belief and devotion. Often referred to as the sacred land of historical and natural mysticism, Kailash Mansarovar Yatra trek is symbolic of a unique blend represented by cultural significance, religious values, mythological importance and exquisite beauty of nature.
What magnetic pull does the activity exert?
Being one of the world's most revered holy places, a trek to Mount Kailash and Mansarovar Lake has something more to offer than just adventure. Standing tall at 22,000 feet, it is said to be the abode of Lord Shiva and is famous for the spiritual energy that the place emanates. Kailash Mansarovar Yatra trek is primarily known for two things – a Parikrama of Mount Kailash and a holy dip in the Mansarovar Lake. In addition, it lets you experience the thrill of discovering high elevated regions nestled in the beauty of nature and its grandeur.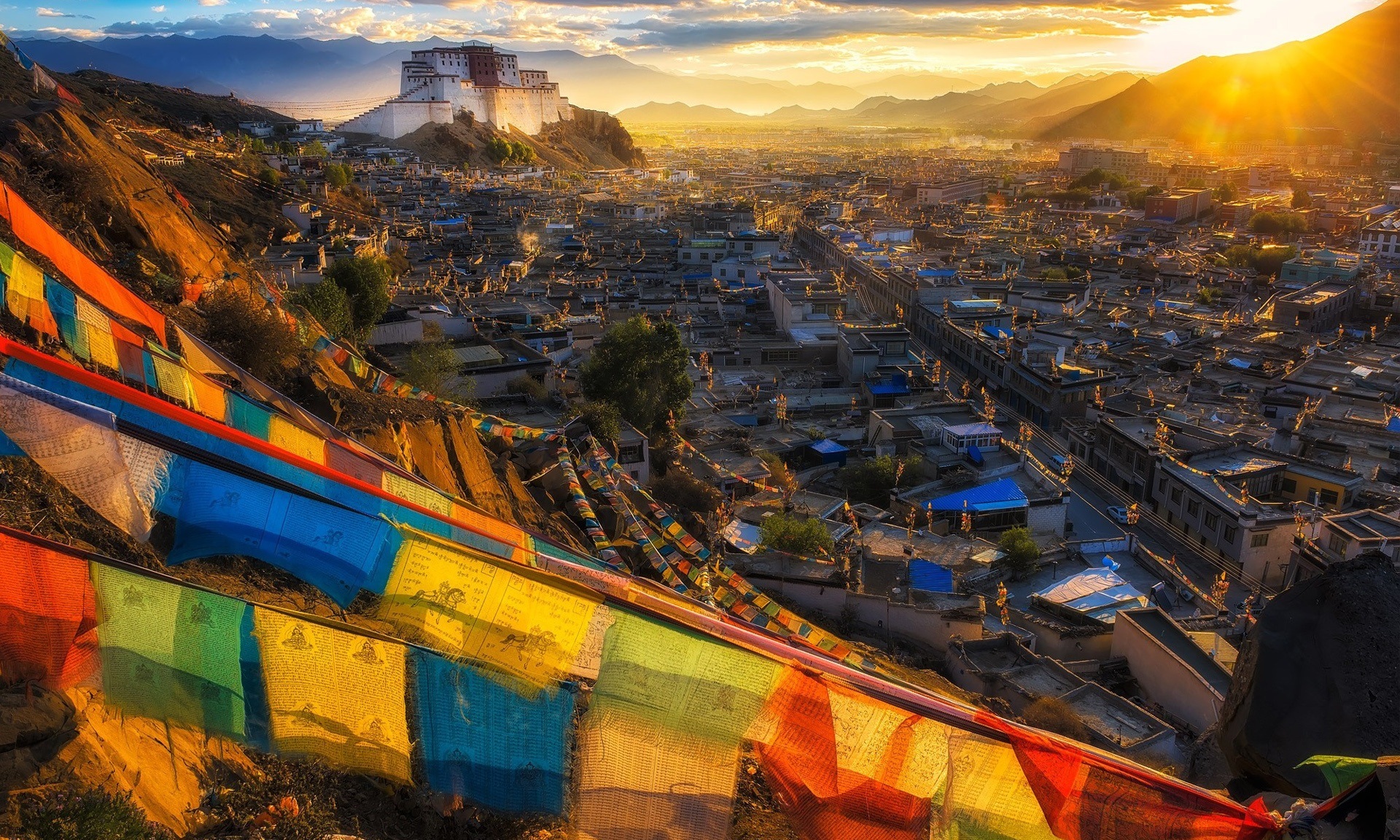 A quick peep into the deep itinerary:
During my school days, I had often heard about Mount Kailash and its awe-inspiring height and beauty. The journey to Kailash Mansarovar always used to fascinate me, and it seems that all this while, I was waiting for the right time to embark on this journey.
The journey to my long-awaited dream started last month. That morning, I left my home and reached Indira Gandhi International airport to board the flight to a bewitching city in the foothills, Kathmandu, which served as the first location of my Kailash Mansarovar Yatra.
The first day of the trek offered us a chance to get acquainted with the beauty of the place. I and my new friends began the sojourn by seeking blessings at Pashupatinath Temple and Budhanilkanth Temple, two of the most revered temples in Nepal, dedicated to Lord Shiva and Lord Vishnu respectively.
Next day, a big step to Kailash Mansarovar journey was waiting. We drove from Kathmandu to Dhunche. Due to the traffic conditions of the place, driving consumed extra time and became tiring as well. But, a plethora of photos clicked of the beautiful scenery made it worthwhile. Then, the day came when we set foot in Tibet.  Home to several majestic landscapes, the place boasts of a mystical charm that stole our hearts right away!
We reached Kyirong after completing all the immigration formalities. Acclimatizing ourselves to the high altitude was the most important part of the journey, so the guide took us on short hikes to familiarize us with the air and temperature of Tibet. Also, drinking warm water at regular intervals helped us a lot to get back to the even breathing process.
We then moved on to Dongba. Crossing the beautiful mountain terrains and witnessing a panoramic view of the blue lake, Pieko-Tso, were some special moments that I will never forget. On our way, the astounding views of Yarlung Zangpo (the Brahmaputra River) and the Northern route through the beautiful town of Saga, situated at 15,879 feet above sea level, left us amazed. Before we got a chance to express awe over God's beautiful creations, the high plains of Tibet left us speechless. It was difficult to decide what to take note of! With every ounce of energy drained, we came to rest at guesthouses, which featured dormitory style rooms.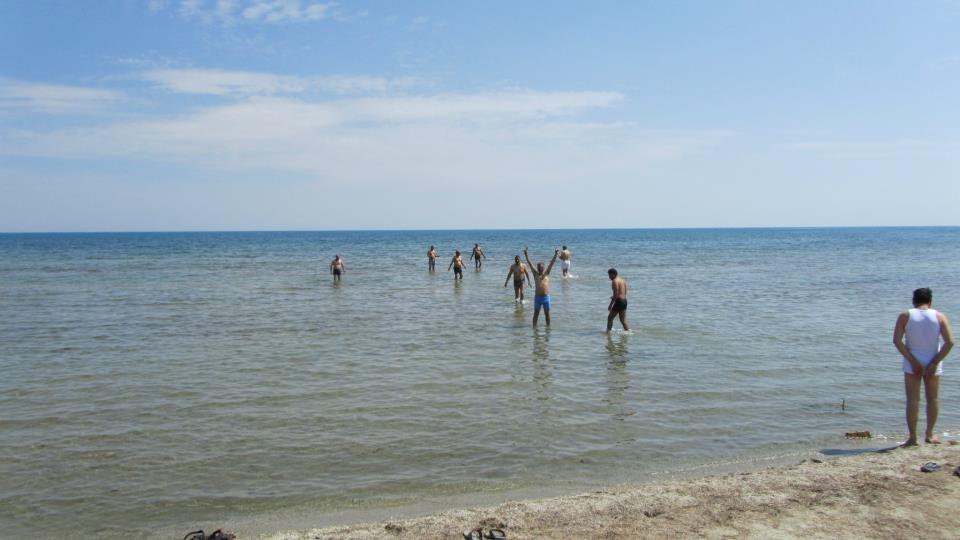 The time came to begin the spiritual sojourn, as we were not far from one of our destinations, Mansarovar Lake. During our drive to Lake Mansarovar, we also managed to get a short glimpse of Rakshas Tal (Demon's Lake) which lies on the other side of the lake. Famous as Kailash Parvat, Mansarovar Lake is described as Supreme Holy Lake where it is believed that  the Gods Shiva and Indra swam as swans. It is quite hard to reach such a high altitude, which is why only a few thousand pilgrims are able to do the Kailash Mansarovar Yatra every year. Without any doubt, we were considering ourselves lucky to be a part of this cathartic and highly emblematic journey. The spirituality of the place seeped into us when we took a holy dip in Mansarovar Lake. What an overwhelming experience it was! Finally, the time arrived to start our trekking expedition to Mount Kailash.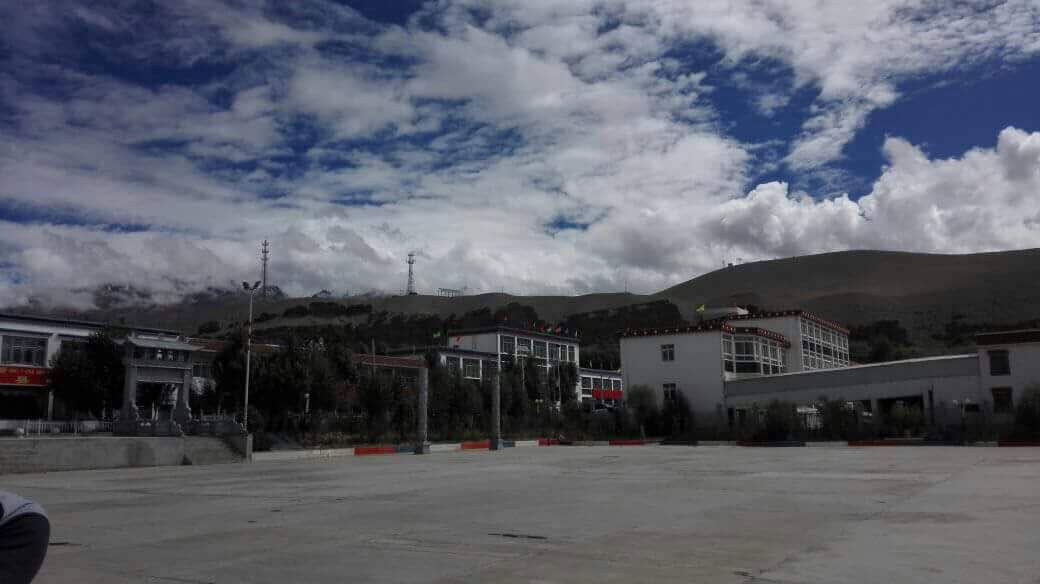 Moving ahead from here, the first day of Kailash Parikrama began. Last night, Darchen was our stop point which served as the base point of Mount Kailash. Today, we reached the first location of the actual trek, Yama Dwar. Due to gradual climb, the trek was easy initially.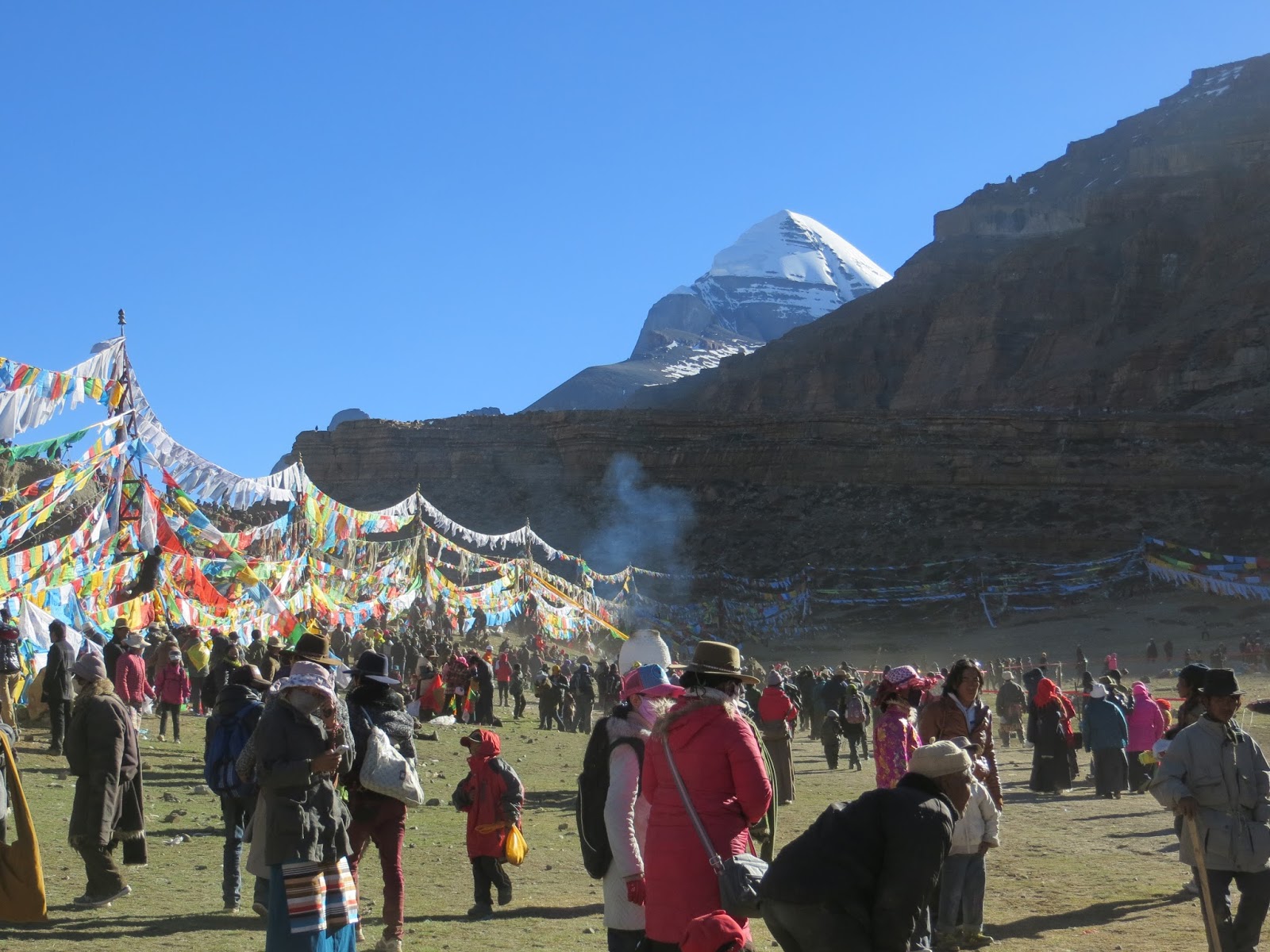 After crossing Derapukh, the first view of Mount Kailash was visible. It was a moment which will always remain etched in our memory forever. I am not a morning person but when I woke up that morning, I was rewarded with the falling rays of the sun on Mount Kailash turning it into 'Golden Kailash'.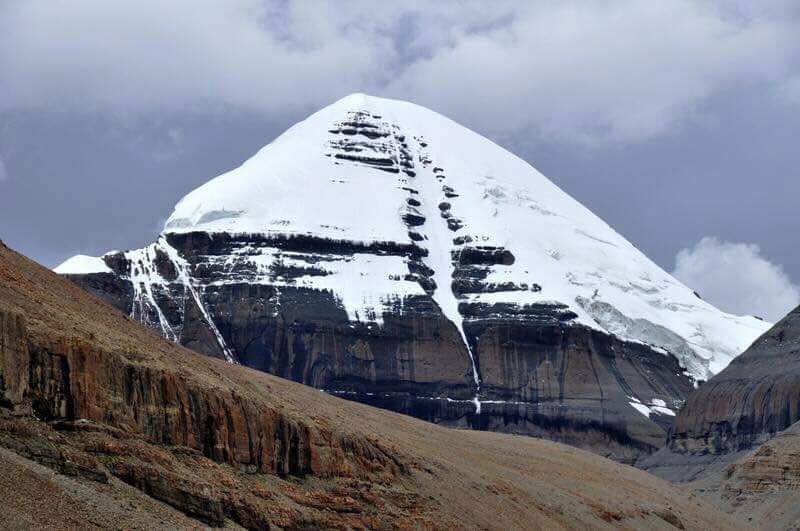 When I climbed up to the Dolma-La High Pass, located at about 18,172 feet, the path became uneven and steep making it difficult for me to put one foot after another. At the top of Domla-La, we visited a place covered with prayer flags and other Tibetan ornaments, Shivasthal. It is said to be a place where you can feel the divine connect.
The steep descent came into play. The rocky paths and loose stones made it a tough descent and we were asked to keep excessive care and maintain concentration. Finally, we reached back to Kathmandu, totally exhausted and satisfied.
When to visit this land of spiritual beauty?
One of the crucial elements of the journey is to choose the right time. It becomes important to understand the changes in the weather before beginning the journey of Kailash Mansarovar yatra. The best time to go for Kailash Mansarovar Yatra trek is between mid-May to mid-October. During this period, weather conditions remain normal enough to explore the astounding scenery of the Tibetan mountain area on which Mt. Kailash is located.
Let routes not confuse you!
In order to reach Kailash Mansarovar, people can travel either by flight or train, and even by bus as per their own convenience. The area does not have any major international airports. For those who wish to travel by flight, the nearest airport is Ngari Gunsa airport. As the area does not have any railway station of its own, the nearest railhead would be Lucknow Railway Station. People can hire a taxi or a cab to travel further from the station. You can even travel by bus.  From certain regions in India, China and Nepal, the bus service to Kailash Mansarovar is available. Other modes of transportation include a jeep safari or helicopter.
Load your bag with essentials:
Warm clothes

Mosquito repellent
Trekking shoes and trekking pole

Torchlight or Flashlight

Sunscreen and Sunblock

First Aid Kit
Things that need a constant check:
Avoid spoiling the beauty of the trail by littering

Do not take shortcuts and walk with the team members

Watch your way through uneven and steep paths
Kailash Mansarovar Yatra is far from just a trek. It is a journey to self-actualization, the steps to heaven. If you are ready to listen to the calling, this experience is surely one to be had.