Trekking in Uttarakhand has lately become so much more than an adventure sport. Now a popular destination for weekend getaways, long treks, river rafting, camping, mountaineering, ziplining and other adrenaline-inducing adventures, it has also long been a important location for pilgrims for decades for it harbours the origin of Ganges, Gangotri. The Garhwal and Kumaon ranges offer the most promising treks, courtesy its position in the foothills of famous Himalayan peaks.
The second highest mountain in India and the highest mountain located entirely within the country, Nanda Devi (7,816 m) lies right here in the Garhwal Himalayas; it is the holy site for a lot of cultural festivals that take place annually. Lots of other 7000 m+ peaks loom over this region in North India. Therefore, so far as cultural, geographical and historical importance is considered, Uttarakhand is naturally a winner.
Keeping in mind a lot of factors that make a trek worthwhile, the best treks located in Uttarakhand are Roopkund Trek and Har Ki Doon Trek. These treks offer great views of the Himalayan peaks, challenge one's trekking skills and endurance in controlled limits and are spread over a comfortable number of days to accommodate the best experiences without exhausting oneself completely.

But the major catches remain: Expansive alpine meadows; lush valleys; dense oak, deodar and pine forests; high altitude lakes, moraines, ridges, hanging glaciers; towering Himalayan peaks looming over. These trek features are entirely unique to Uttarakhand's picturesque locales and that is what makes it such an invigorating experience for trekkers of all backgrounds.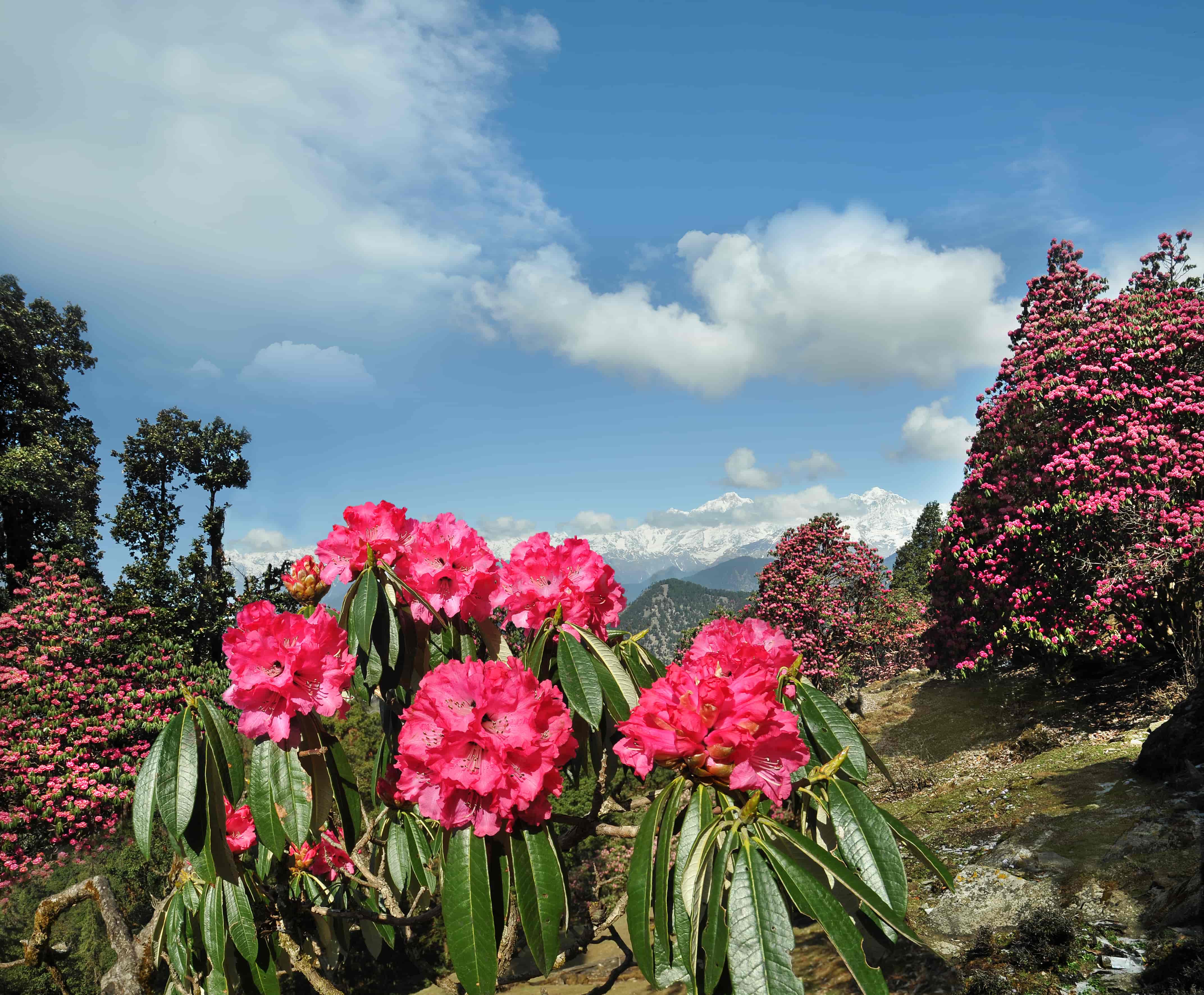 The best time to visit any of these treks are the sunny summer months: April to June. Avoid monsoon season for there's possibility of flash floods, landslides, slippery trail and other dangers.  
First one on this list is Roopkund Trek, The Mystery Lake:
Everything a Himalayan trek can offer!




Alpine meadows that stretch as far the eye goes, oak and pine forests, frozen waterfalls, scenic peaks that make this trek incomparable. So picture perfect!

The mystique and the memory of a past forgotten


The Skeletal Lake is said to have buried in it skeletons of travelers that were caught in a hailstorm. So far, no conclusive research has shown where exactly the group of travelers was headed. Spooky, right? Visit in the summers so that the lake is not completely covered by sheets of snow.

The adventure, the thrill, the views


Roopkund trek, over the years, has remained one of the most popular trekking destinations in North India. Each year, thousands of people set out to make it on this trek. Perhaps, the biggest selling point of this trek are the adrenaline-inducing climb up to the lake and the chilling views of Mt Trishul, Nanda Ghunti, Badrinath. The trek is not meant for beginners.  
Har Ki Doon, a paradise in the lap of Himalayas on the border between Uttarakhand and Himachal Pradesh: The valley is reached through Govind Wildlife Sanctuary which is a repository of the most exotic variety of flora and fauna.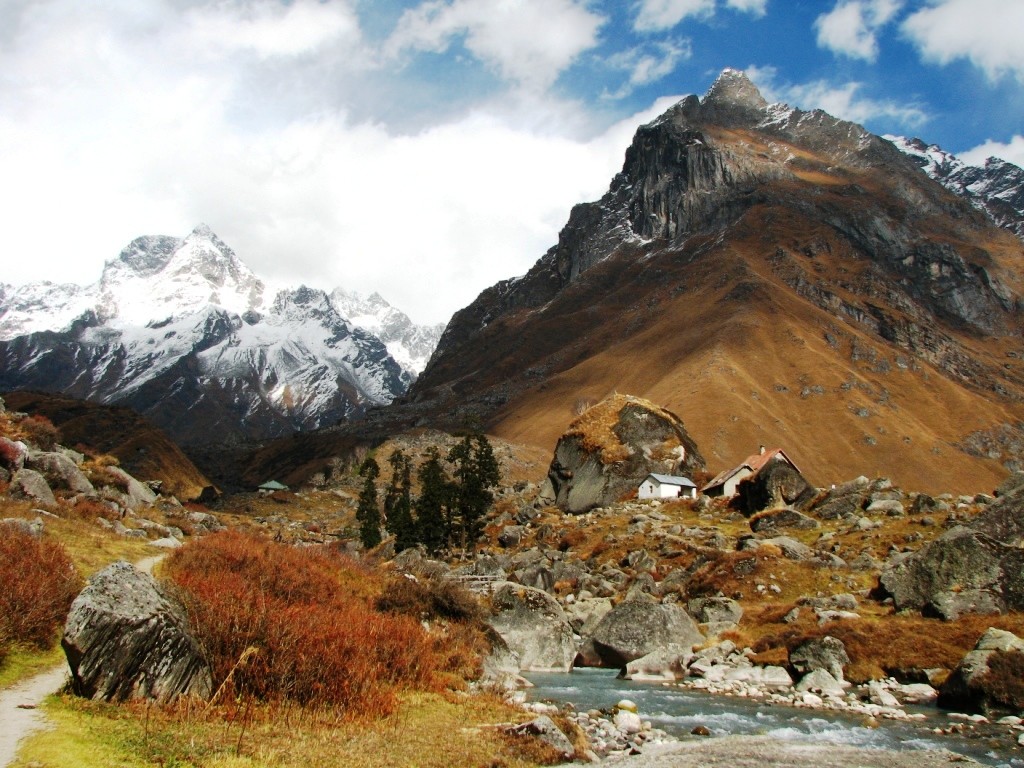 Follow Pandavas' steps to the Swargarohini


This trek offers mesmerizing views of Swargarohini – I, II, III, Bandarpoonch and Blackpeak, Ruinsara, etc. In the Hindu mythology, Pandavas ascended to heaven following the very route trekkers take. How is that for some rich history?
In the foothills of Fateh Parvat, Har ki Dun is one of the most scenic valleys and, therefore, perfect spot for your photography passions! So is the nearby Hata valley.

Enjoy camping next to Kalkatti Dhar

Trek to

Jaundhar Glacier

and spot lush greens and snow-capped peaks. An exhilarating view that will leave you wanting for more, definitely!
Quit being afraid. The world awaits.

Trekking in Uttarakhand is more than an adventure, it is an experience worth a thousand memories that will last a lifetime. Underneath the picture perfect hillocks touching clear skies, in the lush valleys and amid flowing rivulets, through pine and oak lands, find your own nature calling!