When it comes to road trips, the 'Land of High Passes' or Leh-Ladakh is the place to be! Extending from the Kunlun mountain range to the Great Himalayas to the south, the mystical region of Leh-Ladakh features jaw-dropping landscapes as far as your eye can go. If you still have not experienced the Delhi-Manali- Leh road trip, you are missing out an absolutely enchanting journey!
So without any doubt, a bike trip to the challenging mountainscape of Leh-Ladakh tops the bucket list of every passionate biker. Having said that, conquering the rebellious mountainous terrain of Leh-Ladakh is not every biker's cup of tea! Especially on your way to Leh, you may come across extreme, unruly roads but the spectacular views along the ride, make up for all the pain gone through. However, to better tackle the rugged landscape of this Himalayan wonderland, here's your Leh-Ladakh bike trip guide to make your journey thrilling and safe!
Best Time to Explore Leh-Ladakh on a Bike Trip
The months of June to September is the best time for a road trip to Leh-Ladakh as the snow melts away by this time leaving the mountain passes clear and safe for travel.
Best Route Options for Leh-Ladakh Two-Way Bike Trip
Consider New Delhi as a base to start your bike trip to Leh-Ladakh. Manali to Leh, and Srinagar to Leh, are the two prime routes offering decent traversable roads and gorgeous landscapes along the way. Here are the details of the two routes:
Route 1: Delhi → Manali → Sarchu → Pangi → Leh → Khardung La → Nubra → Kargil →
Srinagar → Delhi
Approximate Distance: 3,649 kilometers
Route 2: Delhi → Jalandhar → Jammu → Srinagar → Kargil → Leh → Karu → Sarchu → Manali
→ Delhi
Approximate Distance: 2,295 kilometers
Know more about the Dream Ride Motor Bike Expedition to Ladakh.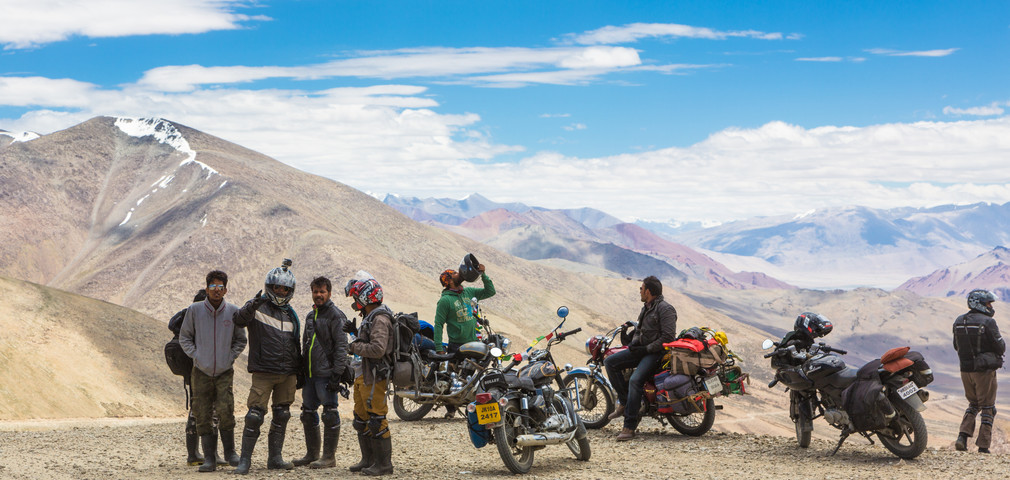 Places to travel through in Leh-Ladakh
If you are passionate about offbeat traveling, then a bike trip to Leh-Ladakh is something that you need to experience. As you begin your expedition from the concrete jungles to the valley of the gods, feel the air turning nippy and crisp with every kilometer you tread. Ride through high-altitude passes, and take on the extreme twists and turns, to reach this Himalayan refuge, that conjures up an ethereal vision with lofty, snow-draped peaks, plummeting valleys, and quaint monasteries. Here are the prime places to bike your way through in Leh-Ladakh:
Zanskar Valley– The best thing about Zanskar Valley is its remoteness. Tucked in one corner of Ladakh between two alpine lakes, conquering the treacherous trails of this valley is no child's play! Ride your way through an impressively rugged terrain under the appeasing hues of the blue skies taking in the splendour of the sweeping landscapes, dreamy cave monasteries and settlements of this Trans-Himalayan region.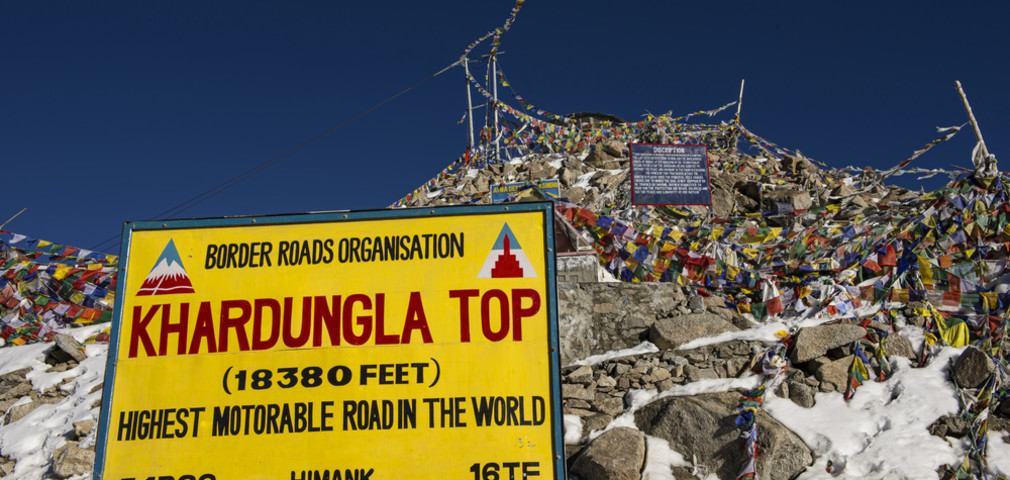 Khardung La Pass– Imagine freewheeling on the world's highest road pass taking in the stunning scenery that goes all the way down from the snow-laden terrain to the emerald-green oasis of Upper Leh! Set at a vertigo-inducing altitude of 18,379 feet, Khardung La Pass is about 40 kilometers away from Leh. It is considered one of India's most dangerous motorable roads that could test the patience of even the most seasoned bikers! A ride along the 'Pass of Lower Castle' is a must-try when you are here.

Pangong Lake– Perched impressively on the Changtang plateau in eastern Ladakh, the 134 kilometers long pristine blue beauty will more than rejuvenate your tired body and mind, making it well worth the long ride up! The world's highest saltwater lake, the very first glimpse of this brackish lake will make you fall in love with it! An idyllic spot to stretch your legs after along bike ride, spend some time in solitude by the Pangong Lake and enjoy the captivating beauty of the surroundings. Graced by the snowy mountains, the golden sun rays glistening on the lake against the backdrop of vivid twirls of minerals in a starkly arid setting, the Pangong Lake creates a surreal vision for both the eyes and soul.
Magnetic Hill- As they say, 'nature works in mysterious ways'! The magical stretch of Magnetic Hill invites bikers to be a part of a mystifying experience. At 14,000 feet, you would not be able to figure out if it is the reverse gravity at play or the case of an optical illusion. Boggle your mind by riding on this amazing stretch that works mysteriously – pulling vehicles uphill, defying gravity.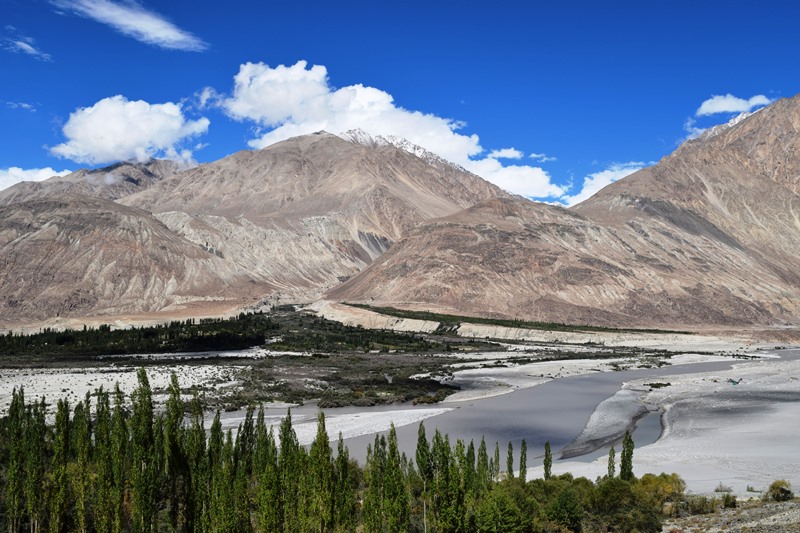 Nubra Valley– Once you land in this picturesque refuge, you will be struck by its utter tranquility and natural magnificence! An austerely gorgeous tuft of land lying in far-flung isolation, find your heart and soul soar with delight as you cruise through this stunning valley. Let your eyes absorb the immense beauty of this valley ornamented by quaint monasteries, vivid orchards, green oasis villages, and the unusual sight of Bactrian camels in a thrillingly stark, arid-white setting.
Other than these beatific locales, you can take a halt at other attractions as the Leh Palace, Stok Palace, Shanti Stupa, Tsemo Fort, Dha and Hanu, Old Town, Tiger Hill, Drang-Drung Glacier, Drass Valley, among others, depending on the duration of your trip.