Manali, a resort town is a well-known destination for both summer and winters. Thanks to its pleasant weather, exquisite nature and wonderful people. It is a perfect hill station if you want to get away with the scorching heat of summer. In winters witness the entire city drenched in snowfall, looking just marvelous to your eyes. Not only the place is stunning, but it is also adventure packed attracting all the intrepid travelers. You will be compelled to trek in Manali once you see it with your naked eyes. The symphony of Beas River roars throughout the city, making it great for people who love the amalgamation of a hill station settled by the river.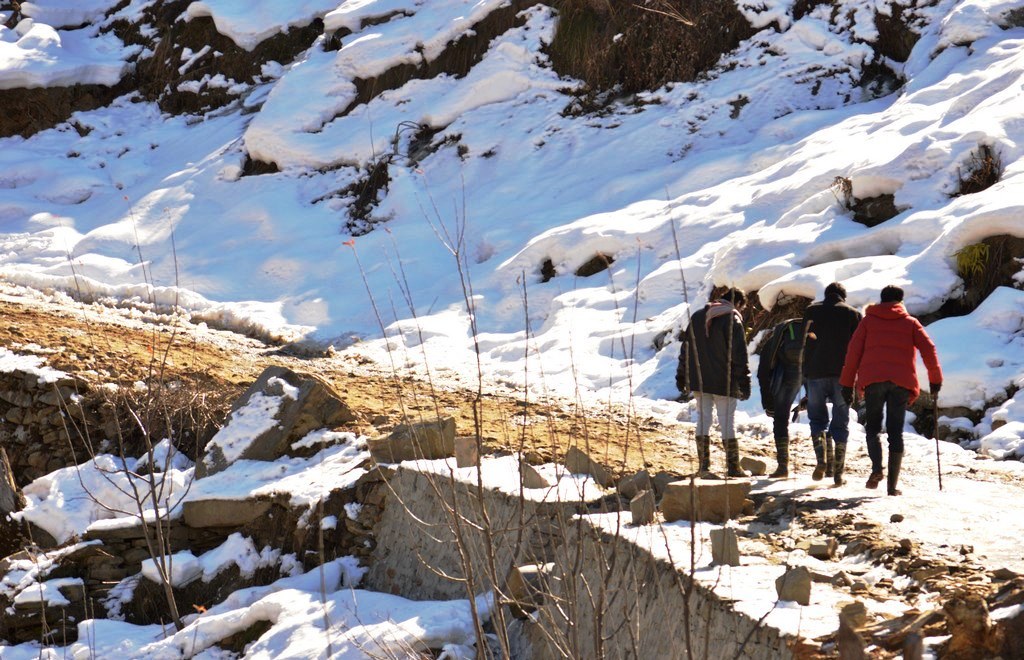 Everyone has their own reasons to visit Manali, some go to get away from the monotonous life, some go to seek peace, and some go to experience the craziness this town holds. Yes! I am talking about the invigorating treks of Manali that take travelers to a whole new world where the houses are set next to the river, the trails are explicitly laden with greenery, the people are utterly humble and the experience of nature and self-awareness can be felt in this dreamy town. So to help you plan your Manali vacation more appropriately, here are five amazing treks around Manali for you to consider this summer.
Sar Pass: A Little Paradise in Parvati Valley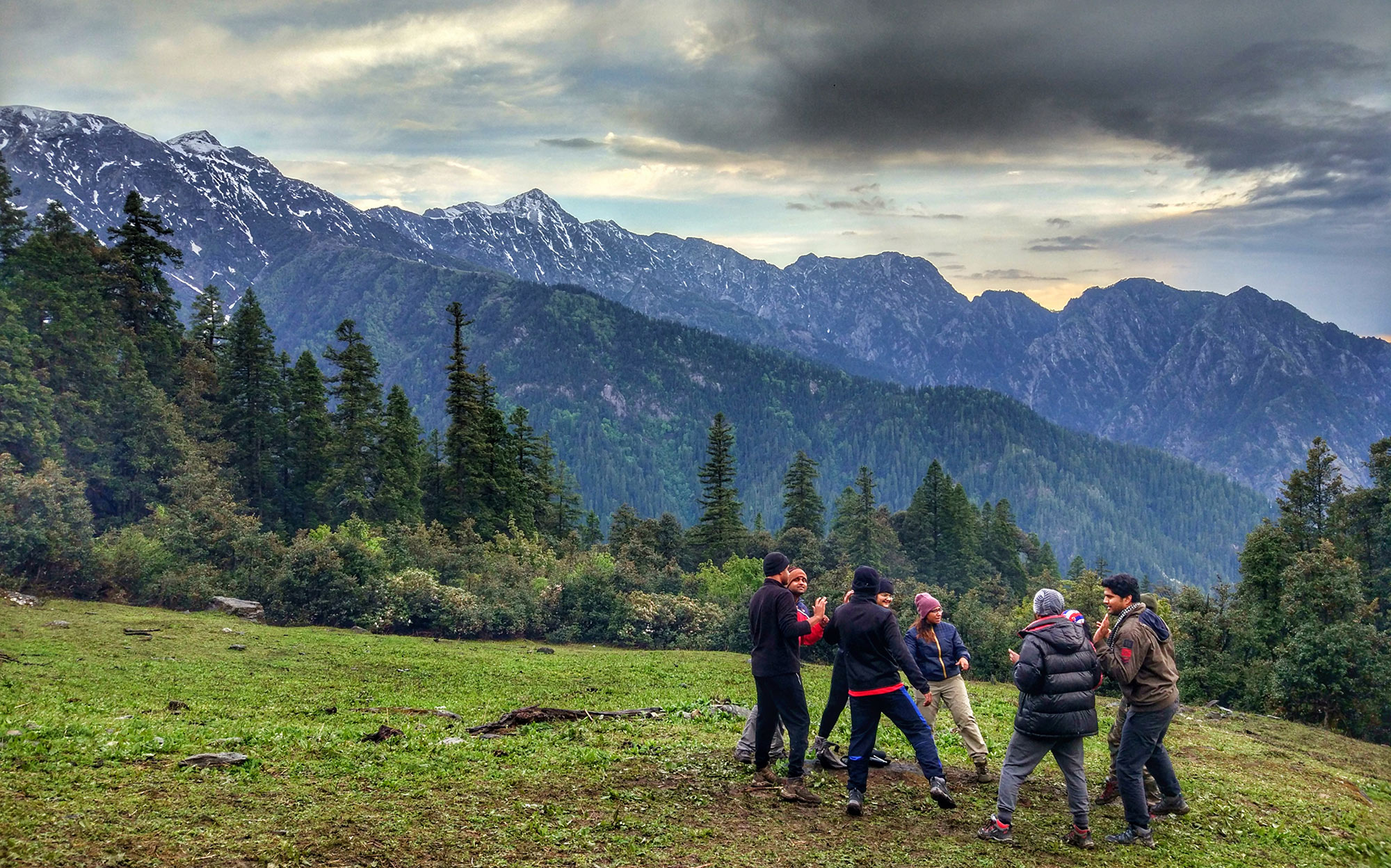 Beating every other trek in Manali, Sar Pass trek has emerge as a win-win choice for people looking to trek within abundance of greenery. The perfect amalgamation of towering peaks, lush green meadows and beautiful valleys with crystal clear streams make Sar Pass a perfect trek for those who wish to experience all the beauty that nature has to offer. Nestled in Parvati valley, at an altitude of 13,000 feet, the trek trail is laden with coniferous trees, rhododendron plants and colorful flowers making this place a fairytale world. Along the majestic views, the simplicity of this place will keep you hooked through the entire trek. You will be delightful to see the much awaited final destination of the trek, Sar Pass where you can spend some quality time to escape from the mundane struggle of your daily life.
Hampta: A Magnificent Cross-over Trek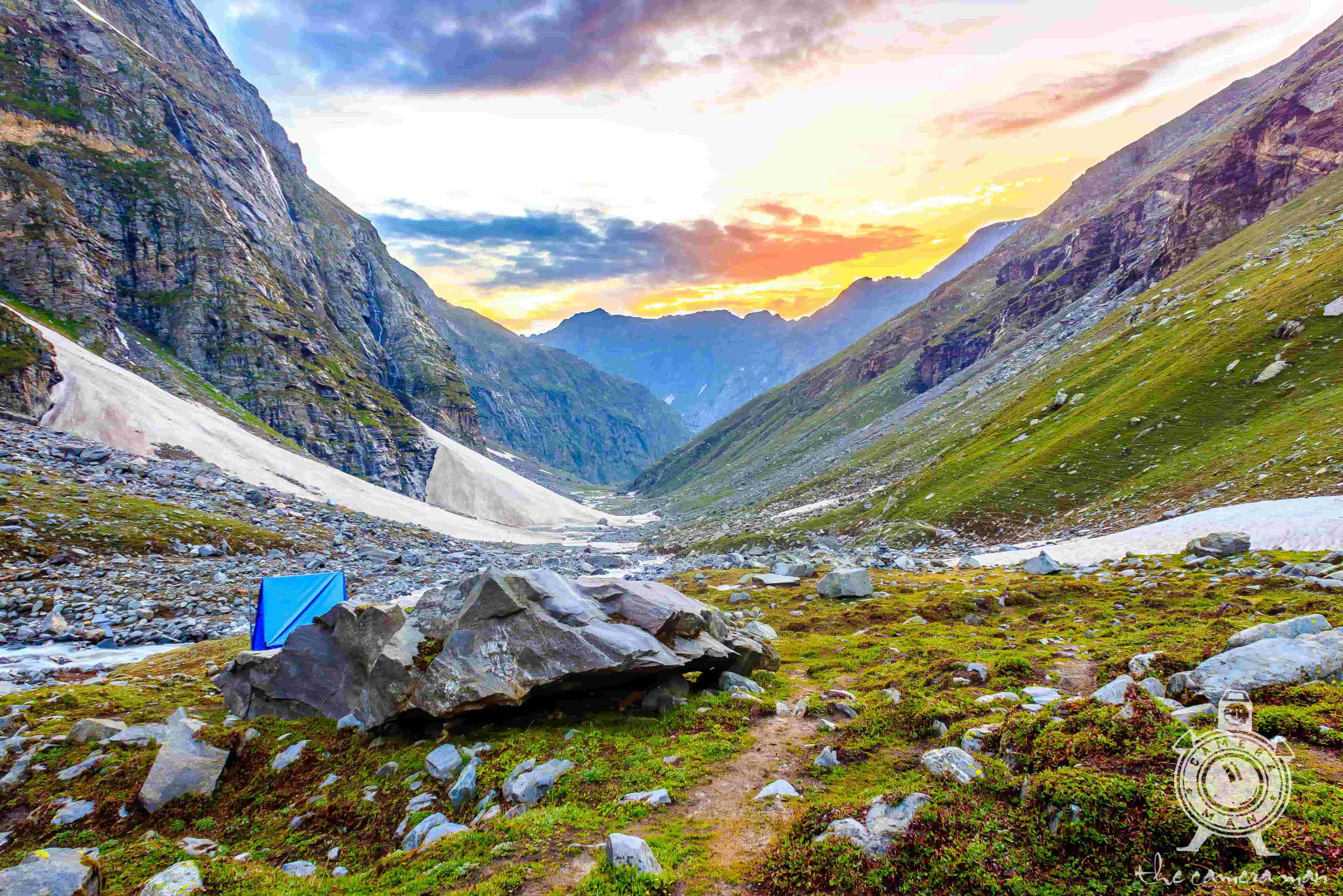 A magnificent cross over trek from Manali to Spiti, Hampta Pass trek is ideal for people who are beginners and are exploring their love for trekking. The trek trail is beautifully laden with colorful flower beds making your trek a delightful experience. You will trek till an elevation of 14,000 feet, from where the grandiose views of Spiti deserts will charm you instantly.
The trek might not be that adventurous but the tranquility and beauty of this place will leave you in awe. Usually, it takes for 4 days to complete the trek, however if you have opted for Chandratal, a high altitude alpine lake makes the expedition even more fruitful and interesting. The variations of trails is ginormous; stunning landscapes, meadows, glacial valleys and thrilling crossover pass make this trekking expedition to Hampta Pass an exciting one.
Bhrigu Lake: A Trek with the Nature
 Get respite from the scorching heat of summer, and lose yourself in the ravishing beauty of nature with a trek to Bhrigu Lake. Quite adventurous and perfect for experienced trekkers, the treks draws quite attention from trekkers due to its natural extravaganza and challenging terrains. Nestled at an altitude of 14,000 ft., the Bhrigu Lake trek facilitates fit people. Not only the trek is immensely beautiful, but it also has relations with mythology. According to locals, Sage Bhrig performed strong meditation and rituals on the banks of the lake thousands of years ago. It is believed that numerous gods of Kullu valleys have dipped in the holy waters making it sacred for the devotee. Gushing streams, meandering trails, scenic vistas and lush meadows makes the trekking experience overwhelming.
Beas Kund: Trek to the Source of Beas River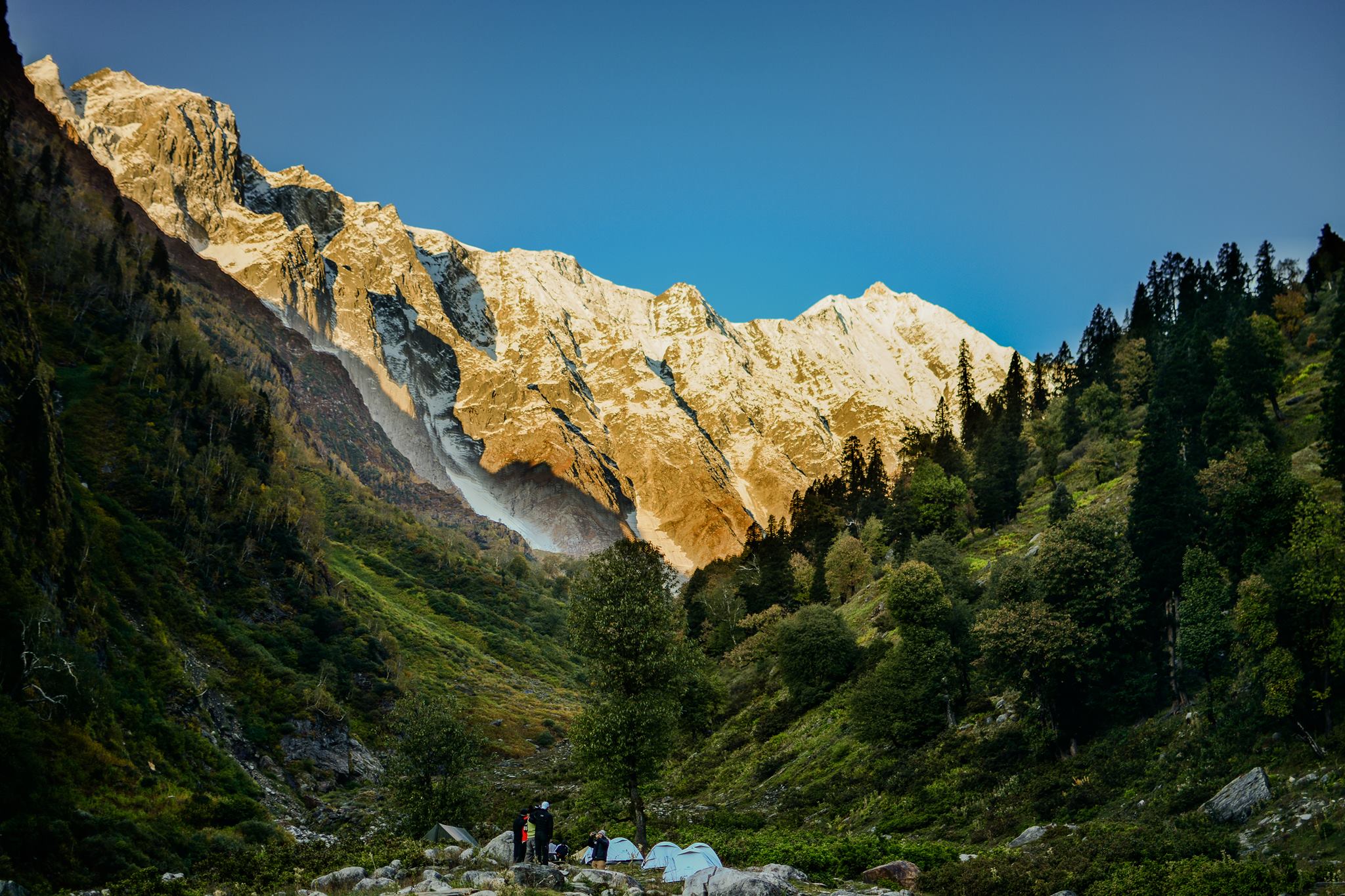 Sitting royally at an altitude of 12139 ft., Beas Kund trek is an adventurous trek and a perfect choice for beginners because of its short duration. Mesmerizing meadows of Dhundi and Bakarthach will be your camping sites, from where you can also spectacle majestic peaks like Hanuman Tibba, Friendship Peak, Shitidhar, and Seven Sisters. When you reach the final point, you will be able to see the source of Beas River. On the way, you will come across wild strawberries and mushrooms, make sure to pluck it and taste. This trek also has a mythology connection, it is believed that Sage Vyas use to take bath in this lake while he meditated for years.
Pin Parvati Pass: A Trek For An Experienced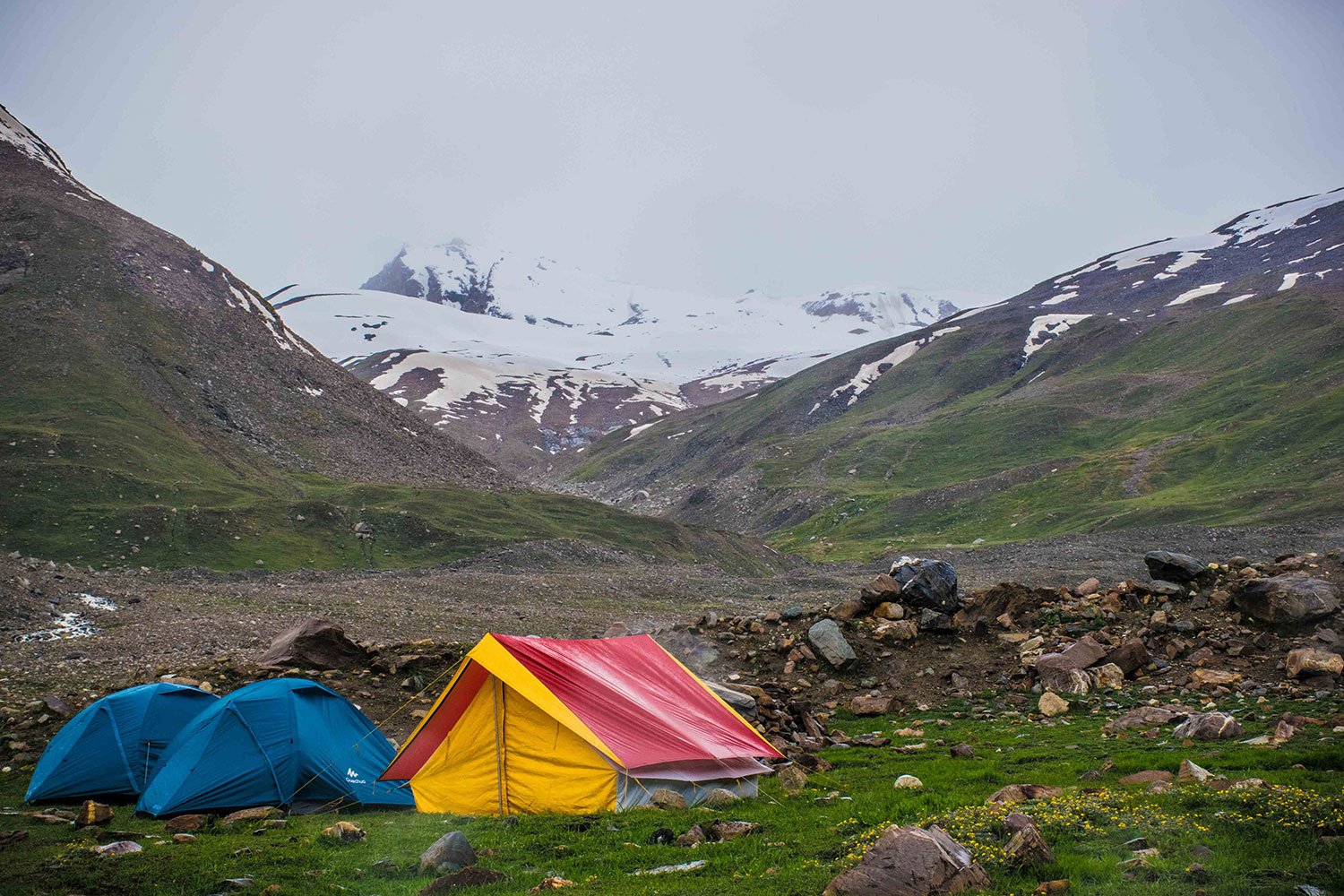 Well-known as a tricky pass, Pin Parvati Pass falls on high altitude covered with snow throughout the year. During the trek one come across abundance of greenery and unspoiled nature. The intense alpine forest, attractive landscape, colorful wild flowers, stunning village, gushing waterfalls, in all this trek is the best summer break which will surely tempt every adventure trekkers. Located at a height of 17,054 ft., Pin Parvati Pass spells smashing magnificence one cannot deny. The last two sections of the trek requires strength. On reaching the final destination, you will be able to spectacle striking view of high mountains laden with snow and barren Spiti valley on the other.
So next time if you are planning to visit Manali, make sure to explore its hidden treasures. These treks will take you away from the mundane life to give you that utmost peace. Whether its winter or summer, Manali always welcome travelers for a unique experience.