When you hear the word Ladakh, what comes to your mind? The mountains? The monasteries? The lakes? If you are an enthusiastic driver, then definitely its winding roads and mountain passes will flash before your eyes. Your bikes must call to you to take them on a long drive, and no other place will satisfy them and you other than Ladakh. You are in extreme luck as you can now plan and go on a Leh Ladakh bike tour easily. You know how and why? Because a lot of adventure clubs and tour agencies have started organising such incredible trips.
Explore Leh Ladakh Motorbike Tour
Over the last few years, the popularity of bike trips to Ladakh has literally skyrocketed. And seeing the trend, more and more clubs and travel agencies are coming up with self-drive or group drive itineraries to the one and only "Land of High Passes". There have been many reasons for the rise in the popularity of such bike excursions, and while reading about them below, you may get an even stronger inspiration to do them at least once.
Explore Exciting Motorbike Trips in India
A Perfect Summer Escapade
One of the main reasons why people from the plains go to the mountains is the summer heat. The cool realm of Ladakh is the perfect place to go to, to avoid overheating, not of your electrical appliances, but of yourself. Even when the sun is cooking the plains are on a barbeque grill, Ladakh stays almost untouched. Rarely, the summer temperature here exceeds 25 degree Celsius.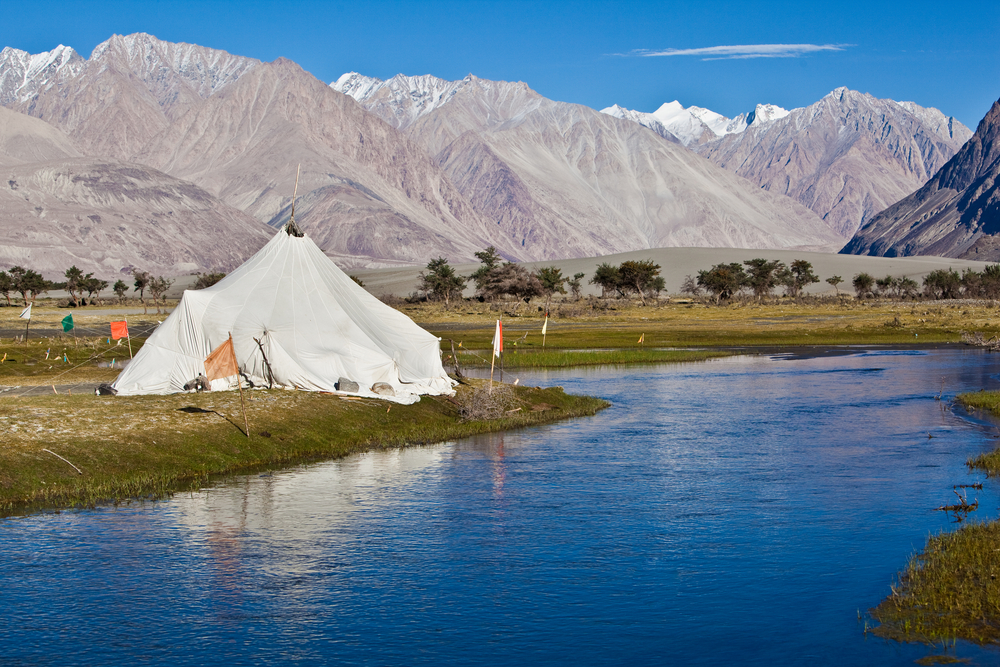 The Inner Adventure Junkie Satisfied
There must be many of you, who have been doing the same routine day in and day out like going to college or work and then back home. It is an innate nature to be fed up of monotony and do something else for a change. If you like adventure, then a time must come when your brain feels like it will explode. For such people, Ladakh bike trip will prove to be immensely pleasurable and satisfying. Riding down on roads that are only as wide as a truck, at some points, with high cliffs on one side and a deep trench on the other, will surely make your adrenaline rush.
Add to that the continuously winding nature of the roads and not always knowing which way it will turn till it actually turns. If your hair is rising by just reading it, it should be proof enough that the trip will satisfy even the most daring of devils. Such sections will at best make your heart beat faster, but Gata Loops, arguably the most dreaded section on the Leh-Manali Highway will metaphorically make it leap up to your mouth. It is a series of over 20 blind curves and hairpin bends just before Nakee La. If you don't know what it is, then just take a look at the image below and you would know what I mean. At certain junctures, the road may be nothing but a muddy pavement, full of rocks and boulders, cut into the mountain, with a cliff hanging over your head!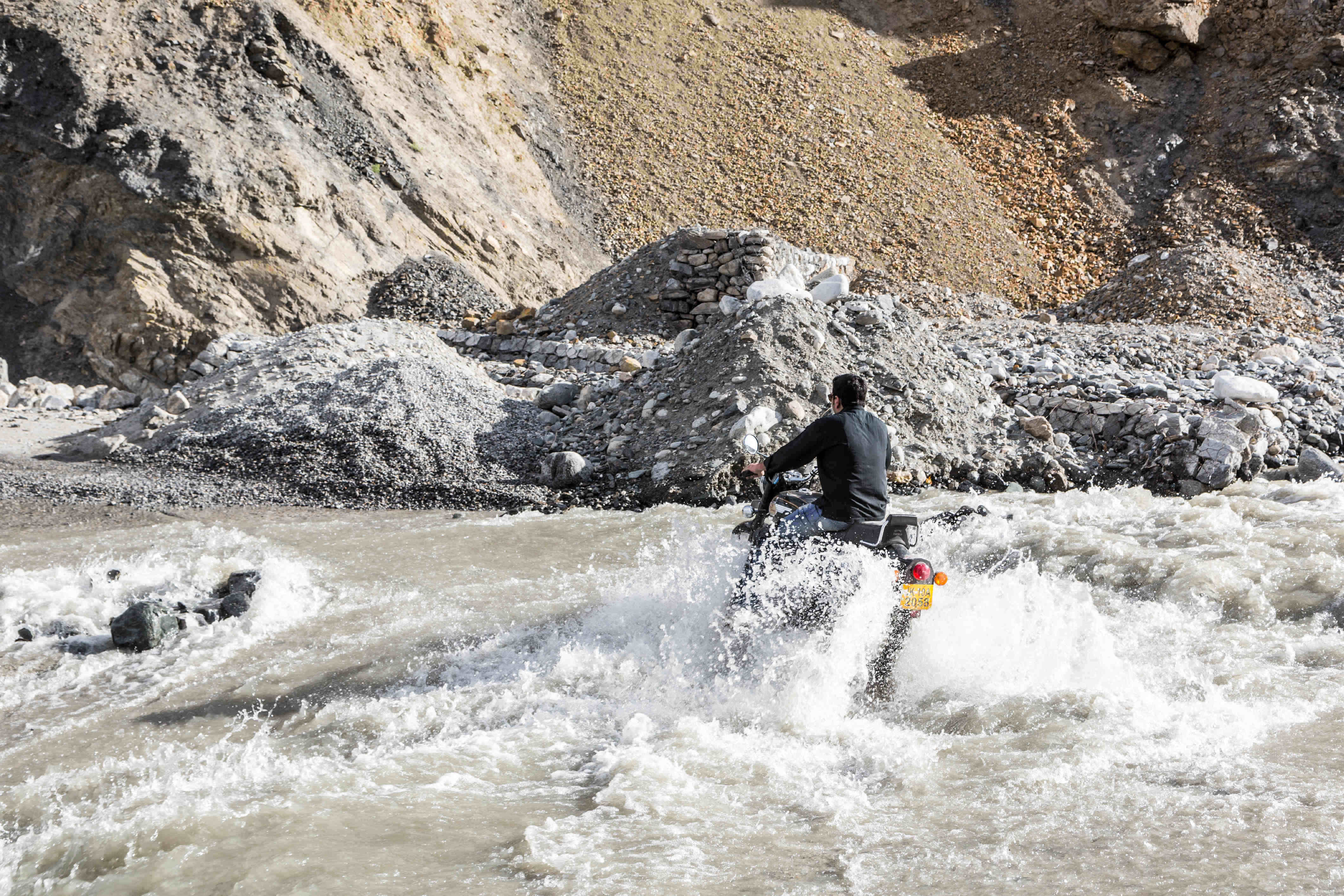 Freedom to Follow Your Own Path
Many of you would argue that why is going on a bike tour to Leh Ladakh a better idea than going on a proper vacation tour. The answer is simple, pre-formed trips don't always allow you the freedom to make your own path. Most itineraries have fixed schedules for sightseeing and generally reserve only a specific amount of time at every attraction. But, what if you like a particular place so much and want to spend more time there? You can't always have that. Bike trips allow you to move at your own desired pace, and stop at every en route spot you like. And, if the rest of the group gets ahead, you can always catch up later.
Another argument that may be put forth in this context is why a bike trip specifically, as it could also be done on say, a Jeep drive. Yes, definitely it can be done on a Jeep, but even if you open the windows, you won't be able to feel the wind on your face like on a bike. The heavy sound of the bike's engine rebounding off distant mountains, gives motorists a sort of pleasure that only they understand.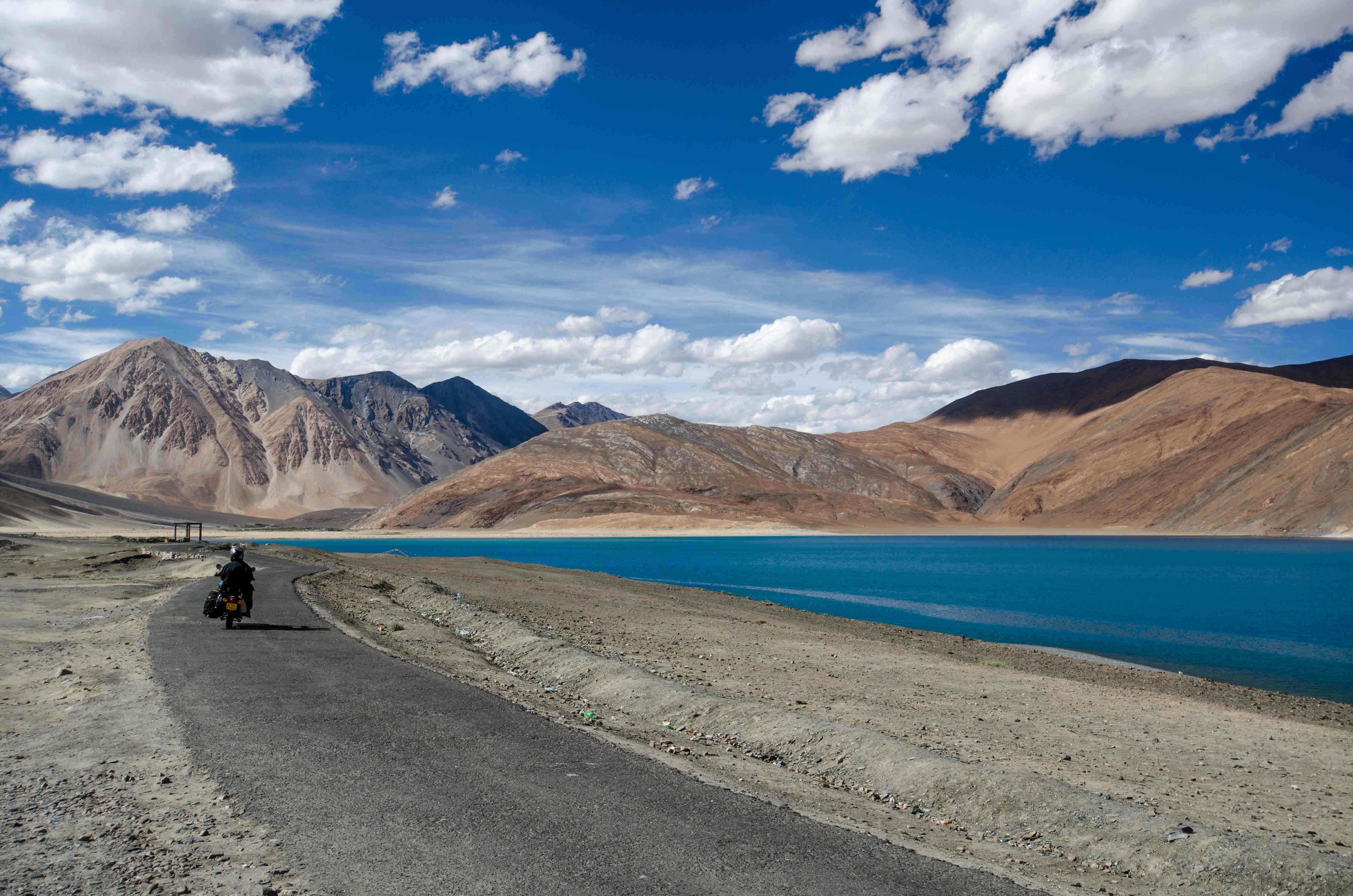 A Chance to Camp amidst Nature
One more way in which bike tours to Ladakh score over tour packages is accommodation. Most tour packages would take you to Leh on a flight and then accommodate you at a hotel. I am all for comfort, but sometimes the calling of nature is a lot louder than that of comfort. Sometimes, staying at a camp is a better experience than staying at a hotel. On a Ladakh bike trip, you can stop at places like Sarchu and Jispa to camp under the clear sky and breathe the freshest air around. If any of your known people recently undertook such a venture, they must have told you that at night, they got the clearest view of the Milky Way imaginable.
Not just Jispa and Sarchu, there are a lot more places here, where you may camp, such as on the banks of Pangong Tso, the lake featured in 3 Idiots, and on sand dunes in the Nubra Valley. If you are not going on a proper tour, and are taking your own bikes out on your very own itinerary, then you can set up tents, wherever you find a place to do so. An extremely beautiful place to set up camps would be Morey Plains, probably the flattest place in Ladakh. A well-built highway with nothing but open spaces and distant mountains on all sides…What better place to stay! This is also the place for you to open that throttle nicely and speed away because doing it on the mountainous stretches is a strict no, no.
 Journey of Contrasts
If nothing else, a motorcycle trip to the region is a journey of contrasts. Be it with respect to the scenery, people or the nature of the drive itself, nothing is static. Whether you drive on National Highway 1 to Srinagar and then on National Highway 1D to Ladakh or on the famed Leh-Manali Highway, the landscape will show an immediate transformation. The moment you cross Zoji La (NH1D) or Rohtang Pass (Leh-Manali Highway), you will notice that the greenery is slowly fading away and a barren land is beginning to appear. A person like me would keep stopping at various junctures just to see how much transformation has come to the landscape and take pictures to compare. For the ultimate experience, you could go around in a loop, meaning enter Ladakh from Manali and exit via Zoji La in Srinagar. Greenery to barrenness and back to greenery again will bring your tour full circle.
Just as you reach Ladakh, you will see that even the people look different in their appearances and attire. Here, you will see not temples or mosques or gurdwara, but Buddhist monasteries because Buddhism is the main religion of Ladakhis. Every village or town you pass by, you might see a monastery, either perched on a hilltop or built on flat ground. In continuation of the point I mentioned earlier about bike tours allowing you freedom to stop wherever you feel like, you can very well visit every monastery on the way.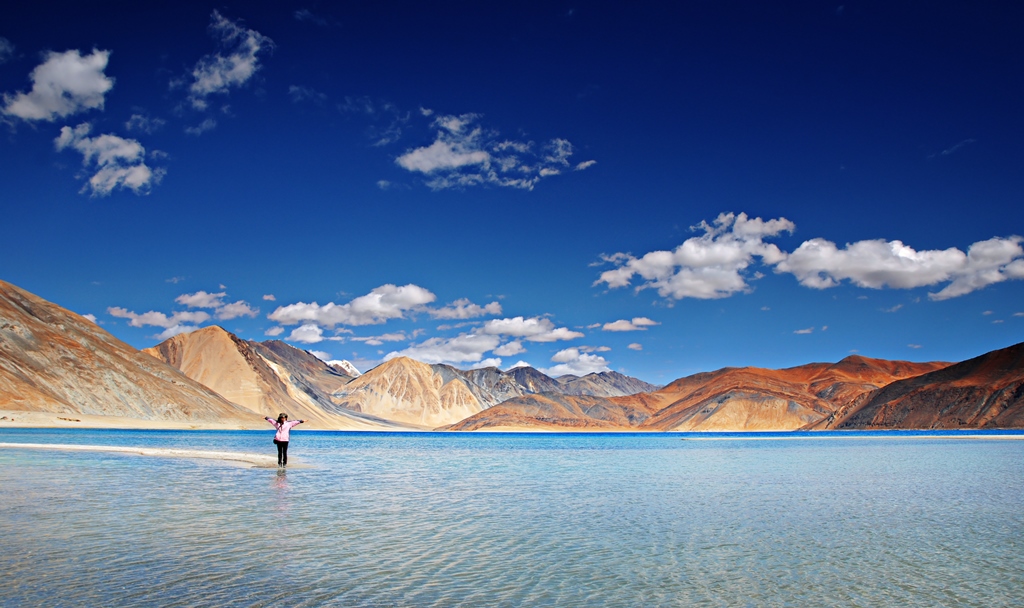 Opportunity to Drive on Snow
There are places in Ladakh, where you can mostly be assured of seeing snow, and I am not talking about 20000-25000-feet high mountains. Such places are of course the mountain passes for which the regional highways are renowned for. Passes like Khardung La, Chang La, Tanglang La, Kunzum La, Lachulung La and Nakee La that are at an altitude of more than 15000 feet might have some snow even in summers. So, remember to carry a pair of snow chains to let your metal beast grip the surface easily. You would not want to slip on the solidified ice because it will be cold and it will hurt!
These are not the only reasons for the popularity of motorbike excursion to the region of Ladakh. There are many others that you will come to know when you talk to individuals, who have actually been a part of such trips. But, these should be enough to give you a reason to prepare your bikes, and head off to Ladakh. Remember, you have a very narrow window to do so as the region will be highly inaccessible in winters. June, July, August and September are the only months when you can come here on your bike.