Scenic Sikkim: Understanding the geographical and cultural importance
For wanderlust ridden souls, nothing could be better than the Goecha La trek, as it quenches the thirst for some real adventure. Bordered by Tibet, Bhutan and Nepal, Sikkim is a scenic state in the north-eastern region of India. It is home to a wide variety of flora and fauna, alpine meadows, glaciers and the third highest mountain in the world, Kanchenjunga. When it comes to exploring the state, Sikkim offers stunning monasteries, temples, wildlife sanctuaries and several adventurous sports to the tourists.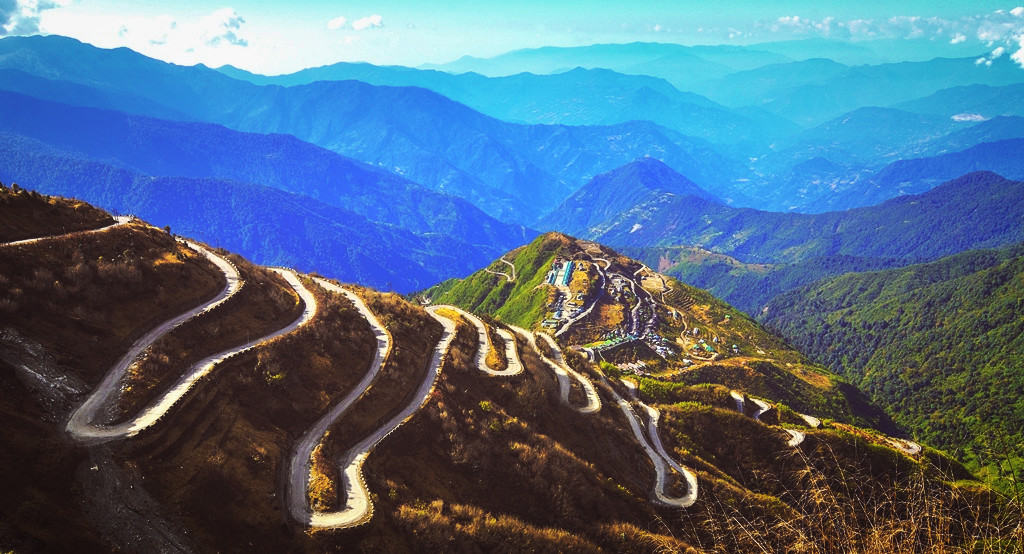 Know About Goecha La trek (4,876 m)
Trekking Distance: 90 Km
Maximum Altitude: 4,876 m
Duration: 11 Nights and 12 Days
Grade: Moderate to Challenging
The trek begins from the little hamlet, Yuksom, and takes you to Dzongri, Phedang, Thangsing and Goechala. On the way to the summit, trekkers will pass through lush green farms, small streams and suspension bridges. Moreover, trekkers would get a chance to enjoy a camp night at the marvelous meadows of Thansing and Lamuney, under the glittery sky and shadow of the moon.
Is there an ideal time to do Goecha La trek?
In comparison to the plains, climatic conditions differ and keep changing at high altitudes. So, it is advisable to choose an ideal time for the trek to be on the safe side. Notably, there is no specific time to undertake the Goecha La trek. It is said that different seasons bring different surprises for the trekkers that offer immense pleasure to them. So, plan specifically for yourself and make the best of our complete breakdown of Goecha La trekking in different seasons: 
Temperature Table
March to May: The temperature ranges from 11 °C to 19 °C during daytime, and 2°C to 10 °C at night.
June to August: The temperature ranges from 15 °C to 22 °C during daytime, and 7 °C to -1°C at night.
September to November: The temperature ranges from 6 °C to 12 °C during daytime, and 5 °C to -3 °C at night.
December to February: The temperature ranges from 4 °C to 7 °C during daytime, and 4 °C to -5 °C at night.
Here Is How Different Seasons Bring Along Different Flavors And Colors!
Summer (Last week of March to May)
In summers, Goecha La experiences the melting of snow and along with that flowers begin to bloom. As it is home to a range of indigenous species including Eurasian tree sparrow, pied bush chat and green-tailed sunbird, one can hear melodious voices of birds echoing in the valley. Also, it is the best time to visit Kanchenjunga National Park, where one can enjoy a rare sight of Himalayan endangered species like musk deer, red panda and blue sheep. At this time, lower altitude has a lot more to offer in comparison to high altitude spots, which remain covered with the layers of snow.
During this season, the days are bright and sunny but the nights are really cold. Also, the chances of rainfall remain consistent.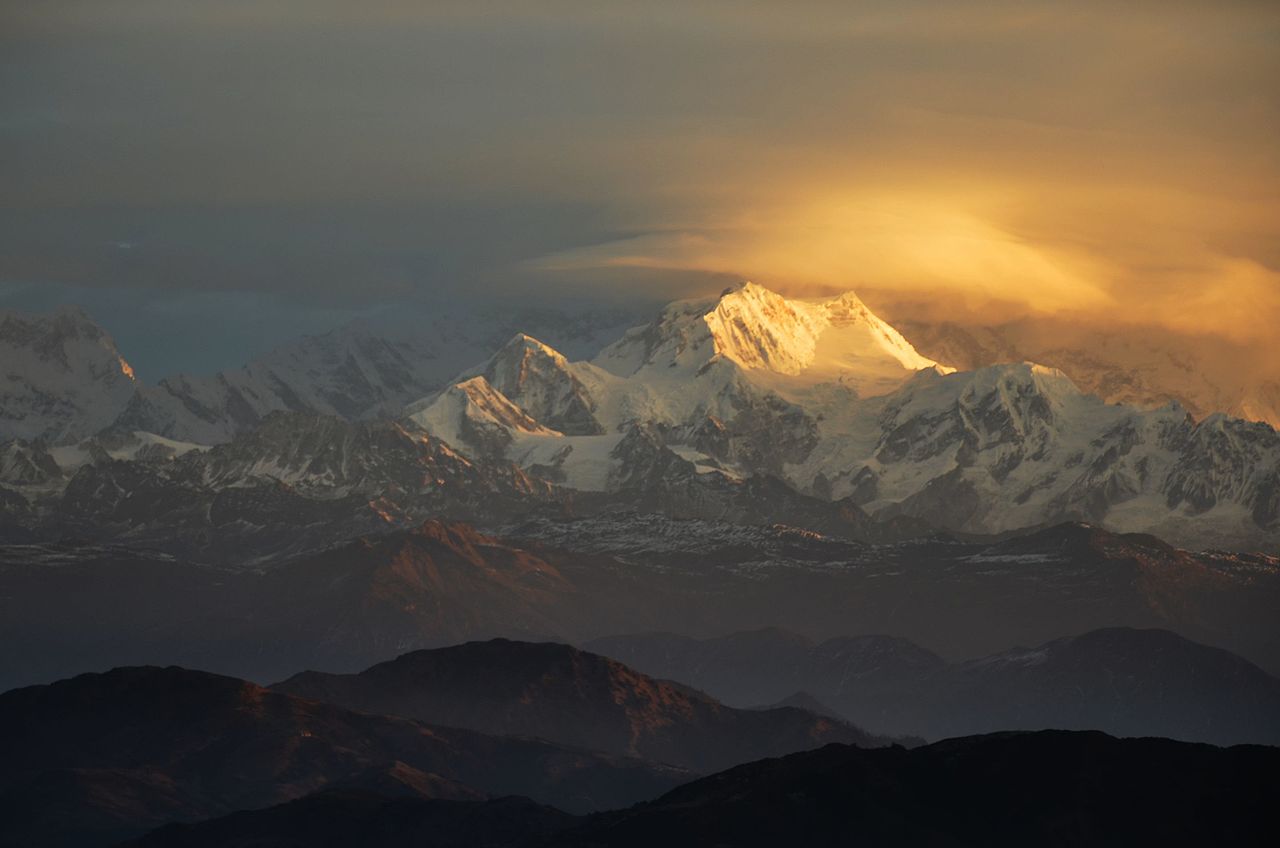 Monsoon (June to August)
Usually, trekking is avoided in the monsoons due to higher chances of landslides in hilly areas. This is the time when south-west monsoon moves toward Sikkim. Trekking becomes difficult due to moderate rainfall that makes the trail very slippery. Incessant rains lose the mud slopes and cause landslides, which block transportation activities. However, mist gives a magical touch to the mountains during mornings.
Moreover, the chances of mosquitoes breeding and creepy crawlers like leeches, become high in dense forests. Therefore, do not head for the Goecha La trek in the monsoon season.
Autumn (September to November)
This is the best time to start most of the treks in India as one can enjoy clear vistas of picturesque mountains and magnificent peaks. By this time, the site of Goecha La becomes clear as monsoon swipes away all the dirt and dust from the hills. A day starts with a stunning sight of the sunrise, making you feel that sunrays are painting the whole dale with a brush dipped in orange colour.
Capture crystal-clear views of snow-clad mountains including Kanchenjunga, Pandin, Tien Chenkhang, Koktang and Jopuno in camera.  In comparison to other seasons, the trail is not that difficult as you can breathe well and rejuvenate yourself in the cool breeze. The weather conditions are pleasant throughout the expedition but the chances of rainfall are still there.
Winter (December to February)
The winter season altogether adds extreme difficulty to the trek, thus, the expedition becomes much more challenging. During this time, a trekker has to use professional equipment like trekking gear, pole and shoes as the trail gets covered with heavy snow. Also, prior trekking experience and proper physical training are a must to head on the trek in winters. Trekkers can face breathing problem and allergy issues too.
Undoubtedly, heading on the course filled with frozen streams, snow, slippery slopes and wintry grasses is not an easy feat.
Don't Forget The Trekking Essentials! 
Trekking shoes/Trekking pants/Trekking Pole
Woollen socks/Thermal innerwear/Gloves
Torch/Whistle/Camera
Sunglasses/Sunscreen lotion/Toiletries
First-aid kit/Water bottle/Swiss knife
So, here's some final advice…
Work on the fitness levels for the trek
Prior research is a must
Don't try to compete with fellow trekkers, just set your own pace
Greet the locals and try to grab more information about their lifestyle
Respect mountains, fellow trekkers and trekking staff
Last but not the least, take out your camera and capture as many memories as possible
The Goecha La trek is a feast for the eyes and gives peace to the mind. While winter is to experience the harsh climatic conditions and snowfall, summer is to capture some spellbinding views of rich flora and fauna. And, autumn is to enjoy crystal clear views of alpine mountains with naked eyes. So, overcome your fears and experience the natural charm that awaits you on this challenging yet beautiful trek.