Goecha La Trek: An Epic Journey in the Lap of the Majestic Mt. Kanchenjunga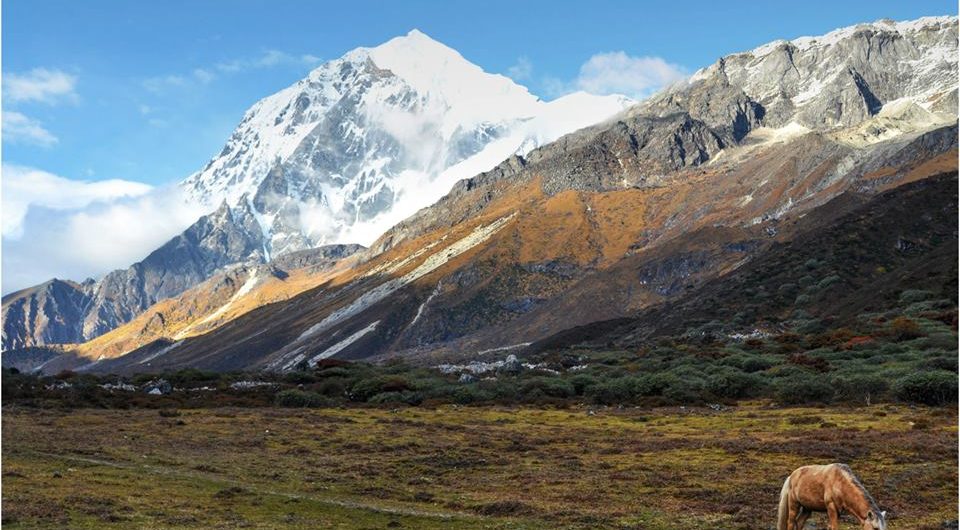 I am an ardent foody, who likes travelling. In my free time, I blast my ears with good-quality Heavy Metal. Watching culinary shows, writing songs, playing drums, guitar and keyboards, playing cricket and singing consume much of my leisure time.
The Divine beauty of Sikkim – Goecha La (16207.35 ft)
Situated in the Himalayan range of North-East Mountains, Goecha La is a tiny yet unforgettable place for thousands of adventure lovers across the world. Perched amidst striking hills and multi-colored flora and fauna, Goecha La trek takes you toward the astonishing beauty called Kanchenjunga National Park. It is not just the third-highest mountain in the world, Kanchenjunga, that makes the Goecha La trek such a great pleasure but also the other big summits that can be clearly seen from here around the year. You can also spot the splendor of various mountains like Talung, Kabru, Pandim and Simvo during the trek.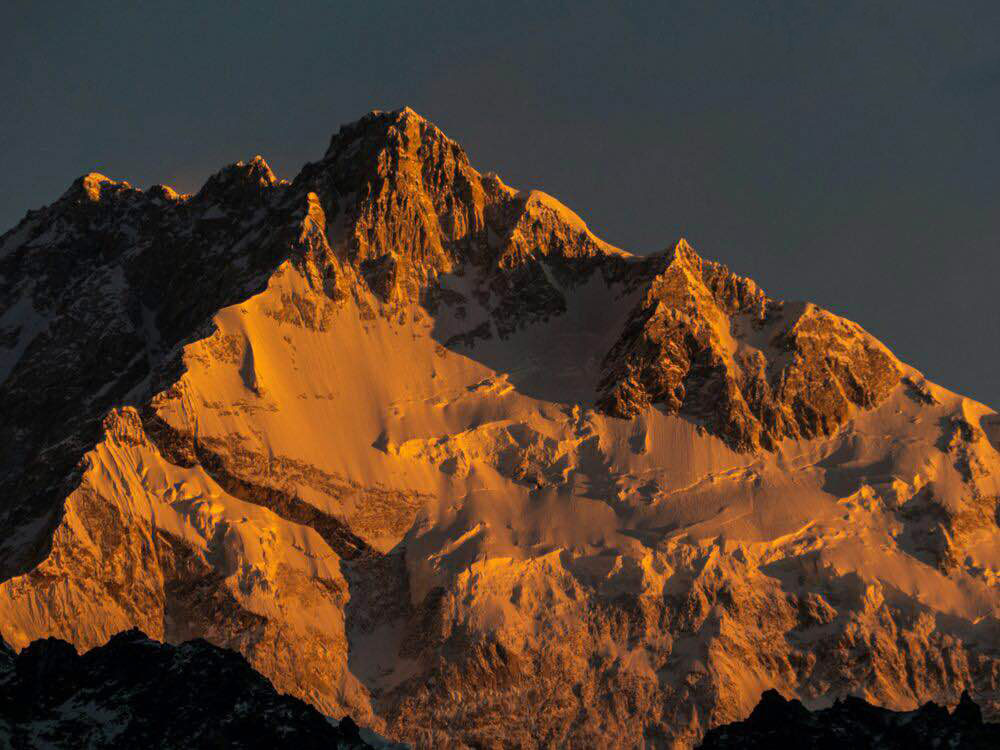 Get going to Goecha La
One should visit Goecha La from September to November as during this period you can see the snow-clad mountains clearly. Trekking in the cold climate would be a bit tough but if you're aspired to scale the mountain, you will notice that you're easily tackling both the rough and slippery paths. Moreover, you can also start your trek anytime between April and June.
Temperature Tally 
April to June: The temperature ranges from 15 °C to 22 °C during the day time and 7°C to -1 °C at night.
September to November: The temperature ranges from 10 °C to 15 °C during a day time and 5 °C to -5 °C at night.
Facts about Goecha La you need to know before you visit 
Trekking Distance: 90 Km
Maximum Altitude: 16207.35 ft (approx)
Duration: 11 Nights and 12 Days
Grade: Moderate to Challenging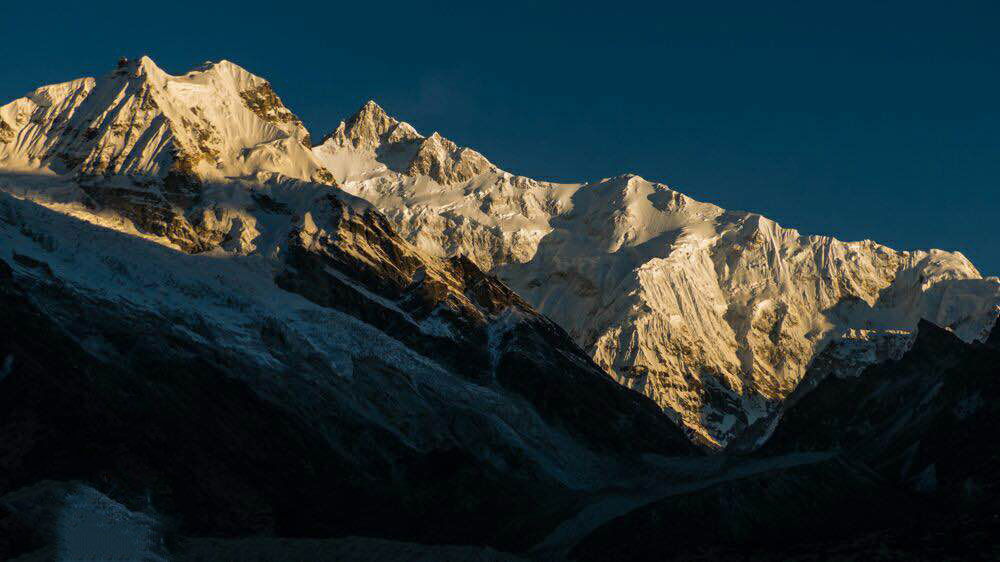 Exploring the charm of Goecha La; a step-by-step guide 
The adventure began from Bagdogra Airport to Jalpaiguri, West Bengal. I boarded a vehicle to reach a hamlet called Yuksom which is located in the West District of Sikkim. On my way, I witnessed the amazing sight of striking mountains, lush green valleys, misty clouds and locals who were dressed beautifully in their traditional
dresses. The one thing that actually put me at ease immediately was how the locals, especially kids, greeted me with a heartfelt smile.
Once I reached the hotel, I gorged on some hot snacks and a cup of delightful coffee. I didn't want to waste any time, so, in the evening, I visited Tashiding Monastery and Khecheopalri Lake with one of my trek companions whom I had met in the hotel. Next morning, we woke up to the beautiful views of the sunrise. Our guide briefed us about the program and then, we all were ready to move towards Sachen. We arrived at the destined place after crossing the valley of the river called Rathong, a trail that entered to the coniferous forest, several villages filled with mud houses; Pha Khola – a suspension bridge over a stream; a stunning waterfall, and Mentongang River.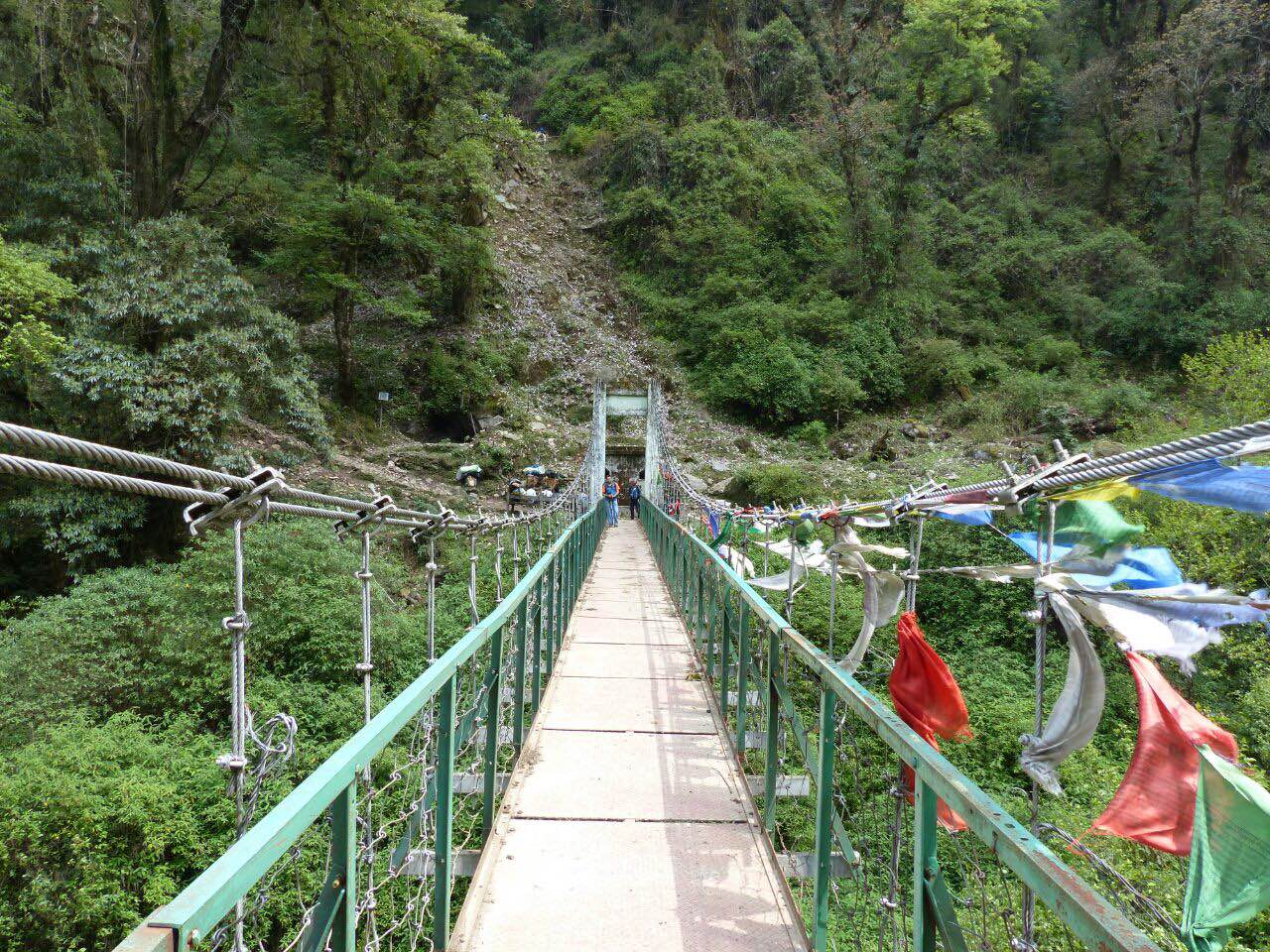 We started our trek to Tshoka the very next day. While trekking to this sublime beauty, we passed through a bridge over Perk Chu stream, the off-beat trail, isolated hamlets, and Bakhim – a place surrounded by diverse species of flora and fauna. At Bakhim, we stopped by a food stall that served scrumptious momos and Maggi. Here, we got an opportunity to call our family members or friends as the networks of BSNL and Airtel were working quite well at this place. We spent a night at this charming campsite that completely won our heart!
The way to Dzongri via Phedang is quite beautiful, it is an easy climb and I found myself up there just after 1 hour of trekking. Frankly, I was a bit scared because a few people warned us beforehand that it would be an 80-degree steep climb.  However, setting up camps and staying at Dzongri while being surrounded by mountains from all sides was absolutely heartwarming.
Don't forget to take a good number of pictures and group selfies after reaching Dzongri!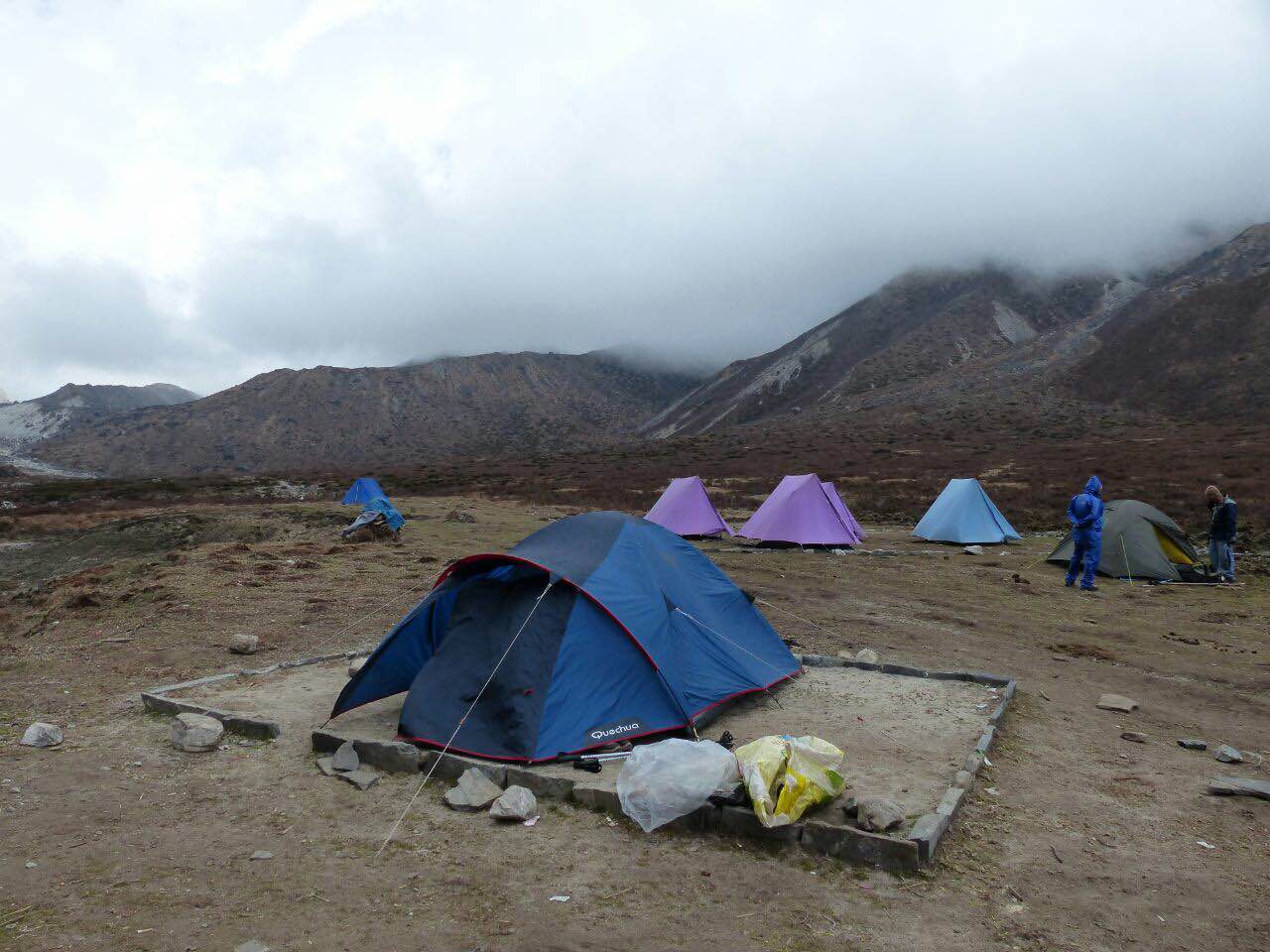 We arrived at Thansing via Kokchurang – an uneven slope with a river flowing beside it and evergreen coniferous vegetation. Thansing was a place where I felt like I was walking in the clouds, with crystal clear views of Mt. Kanchenjunga and Mt. Pandim. The clouds turned dark and the valley echoed with the sound of thundering. Though the views were splendid, the joy and excitement stopped right there, as we were freezing. By god's grace, we woke up to clear skies and sunny weather the next day.
We wore our headphones and enjoyed the 2 hour trek to Lamuney. Before ending the journey for that day, we spent some time at Samiti Lake where we got an opportunity to see wild blue deer, a natural rarity. In the end, it was quite a lucky day for us as it was a full moon night and we enjoyed a glimpse of Mt. Kanchenjunga in the shadow of stars and moonlight.
Climbing to Goecha La was the toughest part of the whole expedition as trekkers are not only required to scale the heights of Goecha La but also supposed to pave their way back to Kokchurang. We woke up at 3 am. We hiked to the mountain and reached the plateau of Zemathang glacier that was covered by a thick layer of snow. Around 5.30 am, we witnessed the sunrise over the Kanchenjunga Range. We reached Goecha La pass in another 2 hours. It is said to be the highest point of the trek which acts as the base camp for the mountaineers who take a challenge to scale Mount Kanchenjunga.
After capturing picturesque views of mountains and group pictures in our cameras, we began our trek down to Kokchurang. That day, we erected the tents for ourselves to spend a night by the riverside.
The ending of a journey: Kokchurang to Tshoka – Tshoka to Yuksom – Drive back to NJP
We started our downward journey to Tshoka via Phedang. As there was no elevation, we quickly covered a distance of around 10 km within 4 hours. We rested for a while in Phedang and then started our journey towards Tshoka that took around 3 hours. Here we met some locals who served us lip-smacking traditional foods such as Dhindo, Thukpa and Sha phaley.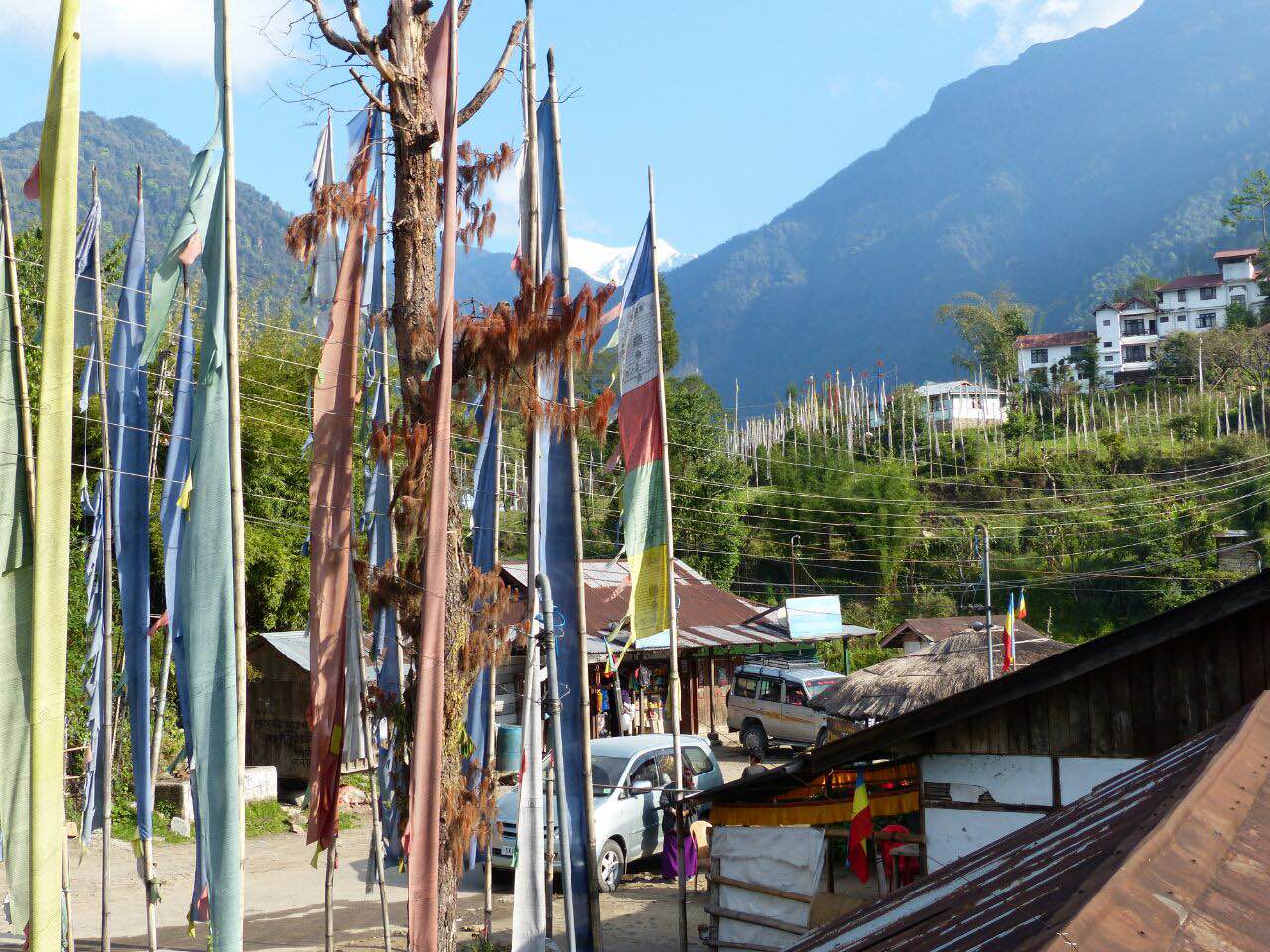 Next day for Yuksom, we followed the same route that we used to reach Golcha via Bhakim and Sachen. The night was spent there in a lodge. The last day, it took us around 6 hours to be back at New Jalpaiguri.
Essential Trek Gear You Need To Get For Goecha La
Sweaters, warm jackets, caps and gloves
Trekking shoes, 6-7 pair of socks, trekking pole
Power bank
Sunscreen lotion
Water bottles, backpack, energy bars and drinks
A pair of sunglasses, camera
Basic toiletries, bed sheets
Flash light (with spare batteries), Swiss knife
Insect repellent and an emergency medical kit
What You Need To Do (and don't)
One needs to work on the fitness levels for trek at least two months before.
Prior research is must!
Don't try to compete with fellow trekkers, just set your own pace.
Don't take off your clothes just after reaching the camp as this drastically cools down your body.
Greet the locals well and talk to them to grab more information about the place.
Respect mountains, fellow trekkers and trekking staff.
Last but not the least, take out your camera at the right time to capture as many memories as possible!
Presenting a delightful mix of adventure, pleasure and self-fulfilment, trekking has been close to the heart of fun-lovers. And what better place to fulfil this desire then trekking in the lap of the mighty Himalayas?
Sikkim is a hidden treat for many people, and the scenic beauty it has to offer is yet to be fully explored. For me, the Goecha La trek was a journey of self-realization, the steps that took me to the raw beauty of the natural world. And, if you are willing to take up the challenge, mark my words – it is going to be the most thrilling discovery nestled in the abode of nature!
Read more about Himalayan Treks that can get your blood pumping on our blog!