A seasonal salt marsh situated in the Thar Desert, the Great Rann of Kutch covers 7,505 square miles in area. It spans between the Kutch district of Gujarat in India and the Sindh province of Pakistan and its northern boundary forms the International Border between the two countries. It is said to be one of the biggest salt deserts in the world. The Tropic of Cancer passes a few miles from the Rann of Kutch.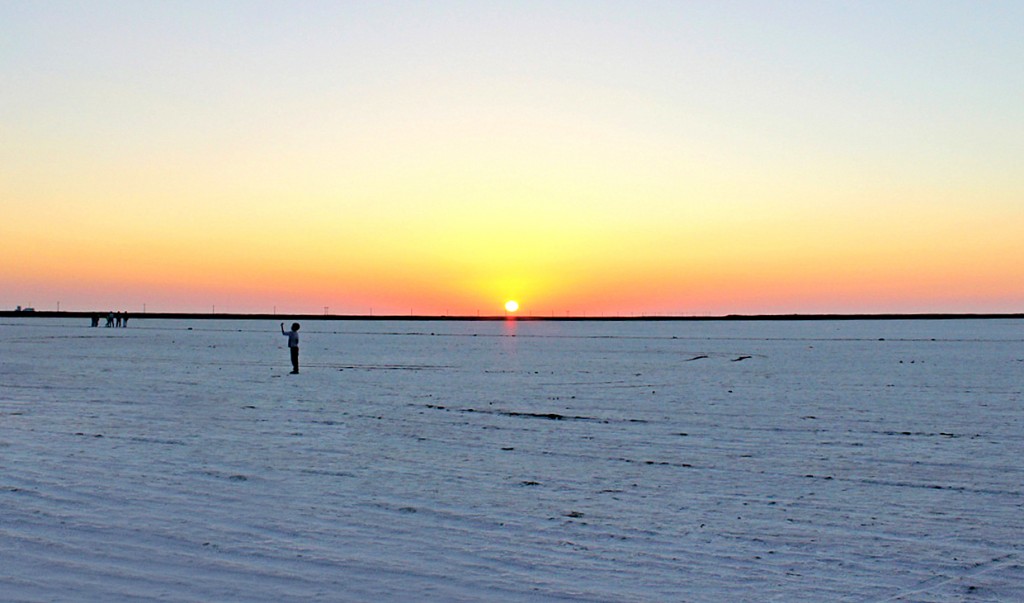 Due to it being a marshy area, Rann of Kutch makes for a breeding ground for large flocks of flamingos and also provides shelter to wild animals including the Indian wild ass.
Even though the marsh is in a protected area, it is still susceptible to losing its natural resources to grazing and salt extraction. To keep the flora and fauna preserved, various Wildlife Sanctuaries and wildlife conservation areas have been set up. Indian Wild Ass Sanctuary, Kutch Bustard Sanctuary, Narayan Sarovar Sanctuary, Banni Grasslands Reserve, Kutch Desert Wildlife Sanctuary are a few of those and are approachable from the city of Bhuj.
RANN UTSAV
White salt desert speckled with an array of colors, distinctive shades of tradition and culture, a plethora of festivities all around!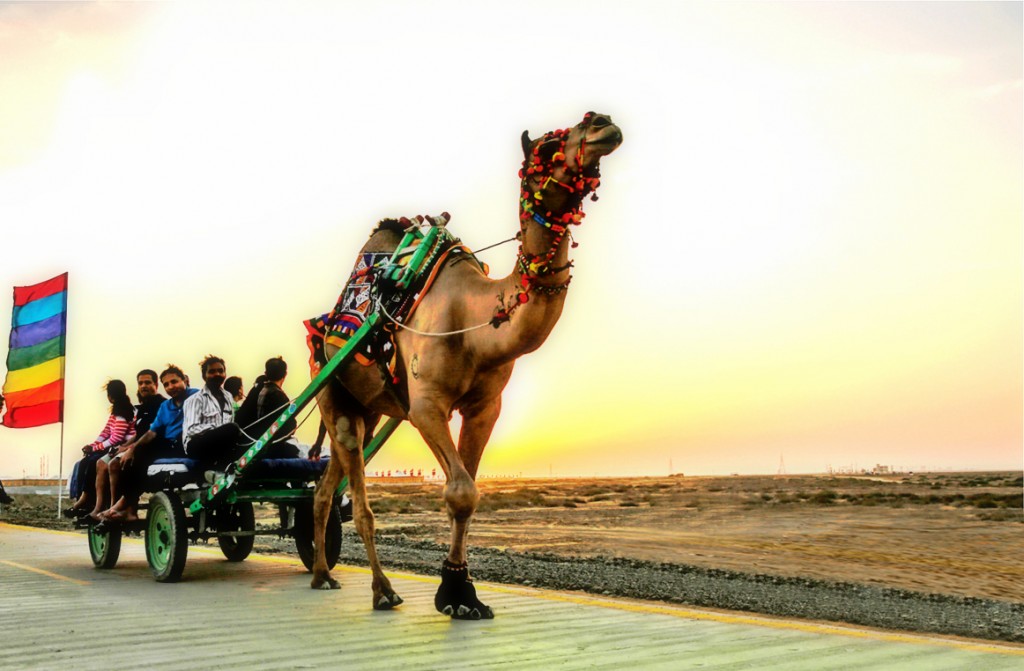 Days are filled with a display of bright shades and designs in the form of the beautiful costumes the locals wear, from the women dressed in the most gorgeous of lehangas and arms adorned with silver bangles to turbaned men in either loin cloths or short skirts, this is a sight that will find a place in your heart and rest there forever. Evenings bring a multitude of colors as the sun sets followed by a star-lit sky – the stuff that dreams are made of! The heart melting notes of the Surando make the experience mystical.