Born on February 14th, 1898, Major Harold William "Bill" Tilman was an English explorer, mountaineer and one of the finest travel writers of the last century. He is known for his many climbing and sailing expeditions.
Tilman fought in both the World Wars and was awarded the Military Cross for bravery twice and Distinguished Service Order in World War I and II respectively. The latter was awarded for having fought behind the enemy lines in the Balkans.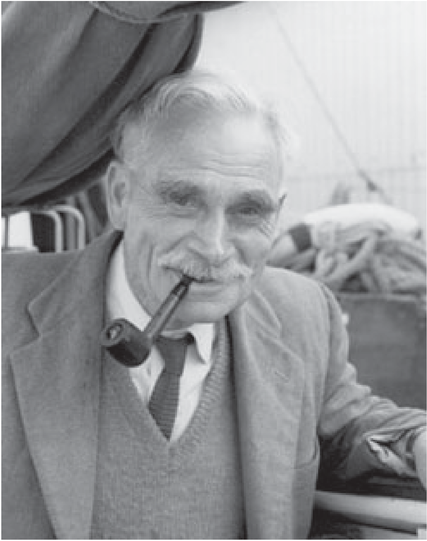 He was the true embodiment of the spirit of adventure. As he grew older, his zest for adventures became stronger. He has often been referred to as the conceiver of the stylish lightweight approach to mountaineering. It is said that Tilman was ahead of his time, he pioneered ecologically sound principles of adventure and exploration. He was one of those rare people who considered the journey itself as the adventure!
Even though he suffered from altitude sickness all his life, he either summited or attempted to summit the highest peaks known to man. He was a part of the two of the Mount Everest  expeditions in the 30s. He participated in the Reconnaissance Expedition (to Everest) as the expedition leader, and reached 27,000 feet without oxygen. Along with his team that included Peter Lloyd, H. Adams Carter and Eric Shipton, he successfully made the ascent to Nanda Devi Sanctuary  in 1936 and that remained to be the highest summit climbed by man until 1950. It was during this ascent that they discovered a new passage to this summit. More information about this can be found here .