Bill Tilman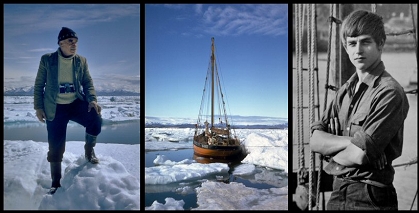 I am a happy-go-lucky person, who loves reading, writing and travelling. Gardening and good food are the other things that I am passionate about. My motto in life is simple, "Love what you Do and Do what you Love".
Latest posts by Meenakshi (see all)
Born on February 14th, 1898, Major Harold William "Bill" Tilman was an English explorer, mountaineer and one of the finest travel writers of the last century. He is known for his many climbing and sailing expeditions.
Tilman fought in both the World Wars and was awarded the Military Cross for bravery twice and Distinguished Service Order in World War I and II respectively. The latter was awarded for having fought behind the enemy lines in the Balkans.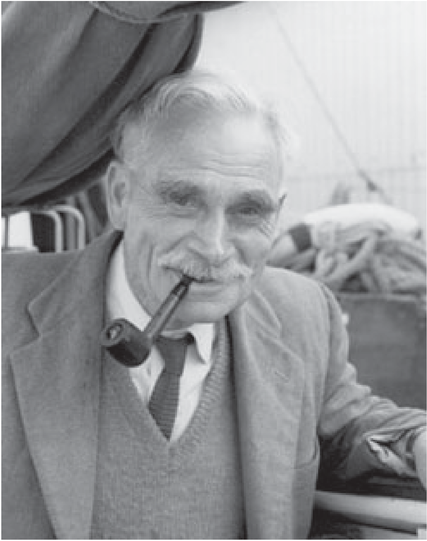 He was the true embodiment of the spirit of adventure. As he grew older, his zest for adventures became stronger. He has often been referred to as the conceiver of the stylish lightweight approach to mountaineering. It is said that Tilman was ahead of his time, he pioneered ecologically sound principles of adventure and exploration. He was one of those rare people who considered the journey itself as the adventure!
Even though he suffered from altitude sickness all his life, he either summited or attempted to summit the highest peaks known to man. He was a part of the two of the Mount Everest  expeditions in the 30s. He participated in the Reconnaissance Expedition (to Everest) as the expedition leader, and reached 27,000 feet without oxygen. Along with his team that included Peter Lloyd, H. Adams Carter and Eric Shipton, he successfully made the ascent to Nanda Devi Sanctuary  in 1936 and that remained to be the highest summit climbed by man until 1950. It was during this ascent that they discovered a new passage to this summit. More information about this can be found here .
Tilman and Shipton formed one of the most famed partnerships in mountaineering history and together they climbed Mawenzi in Kilimanjaro, Batian West Ridge, Mount Speke, Baker and Stanley in the Ruwenzori Range among others. Tilman ascended Mount Kilimanjaro alone in 1933. Throughout his life he continued to travel to find new mountains and adventures. In 1950 he led the British Annapurna expedition.
In 1953, he entered the world of Sailing and learned all that he could about this great adventure. He bought his first Pilot Cutter "Mischief" in 1954 and in the following years sailed to Chilean Patagonia via South America. In 1957-58 he circumnavigated Africa in "Mischief". His other sailing destinations included the Crozet and Kerguelen Islands in the Antarctic, East and West Greenland, South Georgia in the Antarctic. In 1968 he bought his second Pilot Cutter "Sea Breeze" and sailed to many more locations. He bought his third and last Pilot Cutter "Baroque" in 1973 and sailed to Greenland.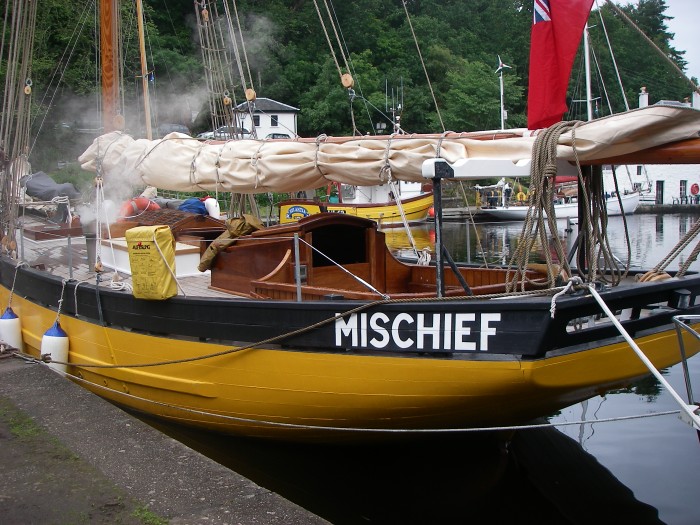 Tilman sold Baroque in 1977 and at nearly 80 years of age set sail with former crew member Simon Richardson and others to Smith Island. After reaching Rio de Janeiro safely, they left for the Falkland Island on November 1, 1977. Somewhere on the way they all disappeared without a trace and nothing has ever been heard or found of them ever since!
Bill Tilman was everything that a true adventurer could be. He lived and died like one!
As an accomplished travel writer Tilman wrote many books about his expeditions and adventure. Adventure Nation  recommends The Seven Mountain – Travel Books, Eight Sailing/Mountain-Exploration Books, Nanda Devi: Exploration and Ascent co-authored by Eric Shipton, Adventures Under Sail, "Mischief" in Patagonia and  High Mountains and cold seas: A biography of H.W. Tilman by J.R.L Anderson.