"When you put your hand in a flowing stream, you touch the last that has gone before and the first of what is still to come." – Leonardo Da Vinci
And so it is with adventure – no two experiences are alike!
The time to raft is here again. Come October and the rivers start to beckon! October marks the onset of winters in India and offers the perfect combination of ideal water temperatures and the right amount of sun.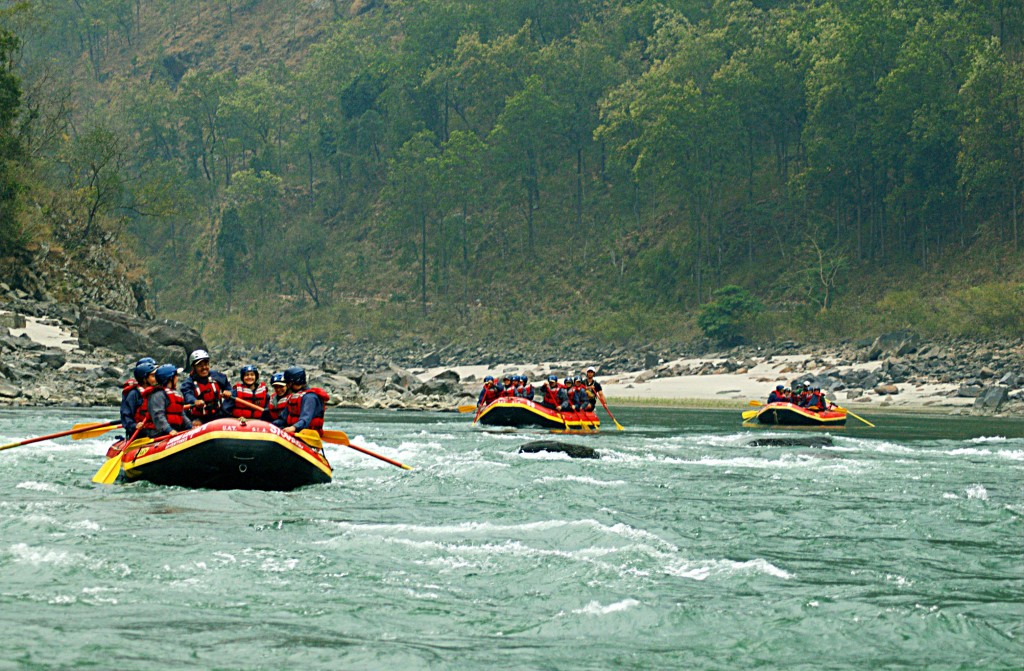 Rafting, river rafting or whitewater rafting is a recreational adventure activity that pushes the participant to the limits. This pursuit is followed primarily on whitewater, or water of varying degrees of roughness, using a raft for navigation.