River Rafting – It's that time of the year again!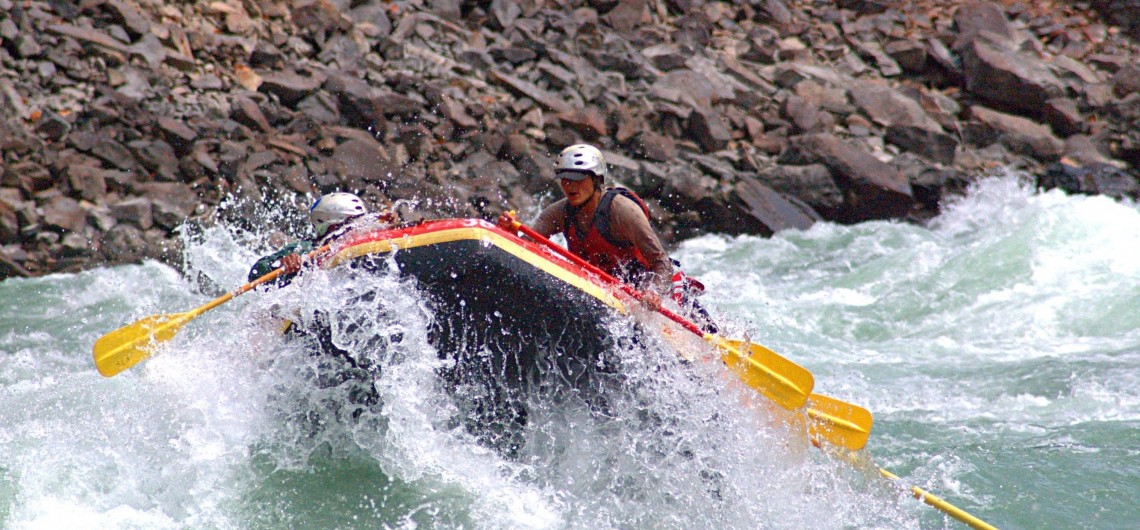 I am a happy-go-lucky person, who loves reading, writing and travelling. Gardening and good food are the other things that I am passionate about. My motto in life is simple, "Love what you Do and Do what you Love".
Latest posts by Meenakshi (see all)
"When you put your hand in a flowing stream, you touch the last that has gone before and the first of what is still to come." – Leonardo Da Vinci
And so it is with adventure – no two experiences are alike!
The time to raft is here again. Come October and the rivers start to beckon! October marks the onset of winters in India and offers the perfect combination of ideal water temperatures and the right amount of sun.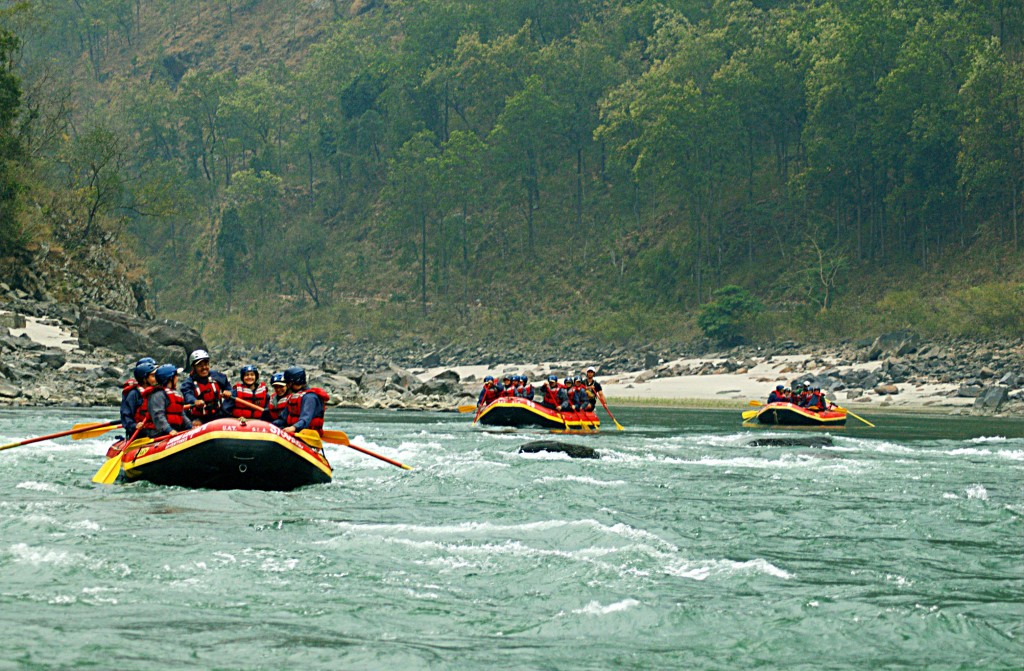 Rafting, river rafting or whitewater rafting is a recreational adventure activity that pushes the participant to the limits. This pursuit is followed primarily on whitewater, or water of varying degrees of roughness, using a raft for navigation. Since the mid-70s, rafting has gained in popularity as a leisure/adventure sport. It is a great way to see the countryside while taking a trip down the river. Whether the expedition lasts a few hours or stretches over a few days – with pit stops along the way spent camping and trekking – it is an activity that offers adventures galore.
While rafting in India has been confined mainly to the northern rivers until very recently, many rivers in the south and northeast have started to open up to water sports. The rivers in the north (and their tributaries), such as the Ganges, Alaknanda, Bhagirathi, Indus, Zanskar, Saryu and Kali; the Brahmaputra, Teesta and Kameng in the northeast; the Kaveri in Karnataka; and the Kundalika in Maharashtra, present some great rafting for thrill seekers.
With a number of tour operators and travel agencies offering fantastic rafting and camping packages, there are a lot of options to choose from. These packages usually include food, equipment, lifejackets, helmets, guides and accommodation, and are reasonably priced.
Snow Leopard Adventures, our adventure partner (reputed to be among the best adventure tour operators in India), offers rafting and camping packages in Rishikesh, River Kundalika in Maharashtra and Blue Bull in Orchha, Madhya Pradesh.
For trip details click Here