Movies that can Inspire you for serious Adventure & Exploration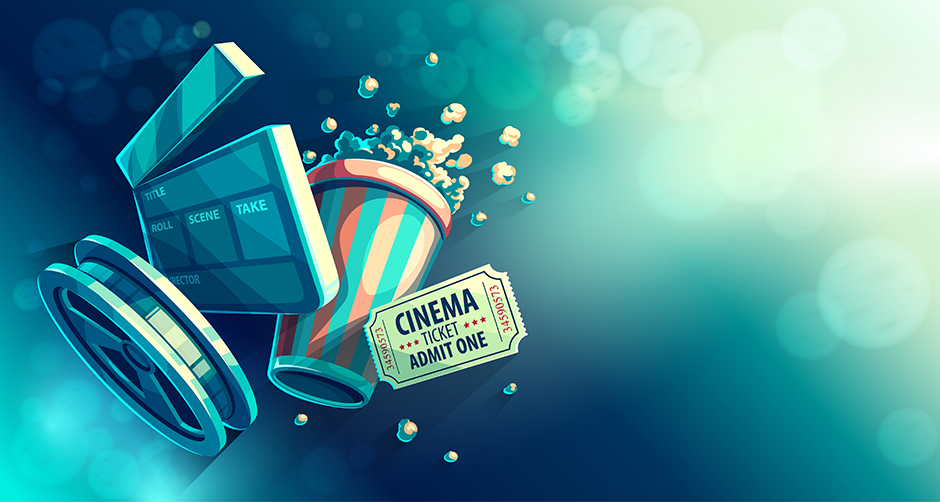 Neha loves exploring off the beaten path places and is an avid reader. When she isn't reading, she is probably cooking while singing, dreaming of food, or playing with her adorable 7 months daughter.
Latest posts by Neha Raheja (see all)
Rather than love, than money, than faith, than fame, than fairness… give me the truth
The core of mans' spirit comes from new experiences.
When you forgive, you love. And when you love, God's light shines on you.
These are some of my favourite quotes from the very powerful movie ' Into the Wild'. I could watch this move over and over again. The power of a good movie is that it inspires you to bring our the best in you and also takes you to beautiful places around the world from the comfort of your couch.
Must Read: 12 Books to Give you some serious Wanderlust
Below is a curation of great travel/adventure movies that will get you googling the locations and make you want to visit that place after COVID is over.
Into the Wild (2007): https://www.youtube.com/watch?v=g7ArZ7VD-QQ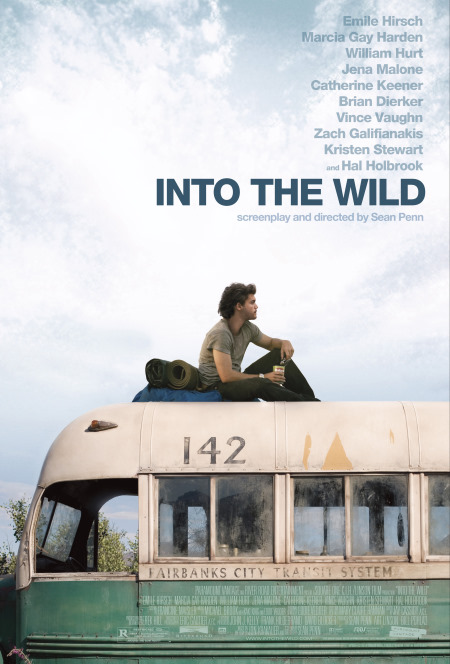 If you watch only one movie from this list, make it this one. Christopher McCandless, a young graduate, decides to renounce all his possessions and hitchhike across America. During his journey, he encounters several situations that change him as a person.
IMDB Rating – 8.1/10
Everest 2015 – https://www.youtube.com/watch?v=NBLP–JVXk4
On the morning of May 10, 1996, climbers (Jason Clarke, Josh Brolin) from two expeditions start their final ascent toward the summit of Mount Everest, the highest point on Earth. With little warning, a violent storm strikes the mountain, engulfing the adventurers in one of the fiercest blizzards ever encountered by man. Challenged by the harshest conditions imaginable, the teams must endure blistering winds and freezing temperatures in an epic battle to survive against nearly impossible odds.
IMDB Rating – 7.1/10
Meru 2015 – https://www.youtube.com/watch?v=weunwz1jZVo
Three elite climbers fight through feelings of obsession and loss as they struggle to climb Mount Meru.
IMDB Rating – 7.7/10
Maiden Trip 2014 –https://www.youtube.com/watch?v=V4s8iob7FBY
Laura Dekker, a 14-year-old sailor, sets out on a two-year voyage to become the youngest person to sail around the world alone.
IMDB Rating – 7.5/10
Zindagi Na Milegi Dubara 2011 – https://www.youtube.com/watch?v=bQR_bxragHk
Friends Kabir, Imran and Arjun take a vacation in Spain before Kabir's marriage. The trip turns into an opportunity to mend fences, heal wounds, fall in love with life and combat their worst fears.
IMDB Rating – 8.1/10
Wild 2016 – https://www.youtube.com/watch?v=bfMvJi6fouA
After an encounter with a wolf, a young woman (Lilith Stangenberg) casts off societal conventions to live a life free of hypocrisy.
IMDB Rating – 6.5/10
Touching The Void 2013- https://www.youtube.com/watch?v=jtnqVZEktyg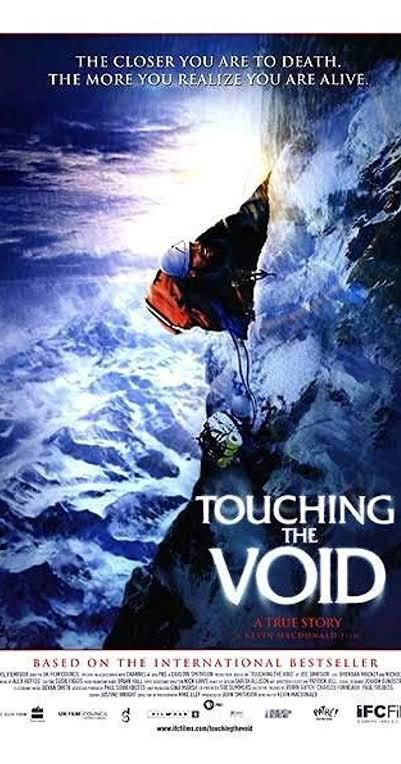 The movie concerns Joe Simpson and Simon Yates's disastrous and near-fatal climb of Siula Grande in the Cordillera Huayhuash in the Peruvian Andes, in 1985. It is based on Simpson's 1988 book of the same name.
IMDB Rating – 8/10
The Motorcycle Diaries 2004 – https://www.youtube.com/watch?v=g2okWfJziwY
Ernesto 'Fuser' Guevara, a medical student, finds his calling in life when he sets out on a motorcycle road trip across South America with his friend, Alberto Granado, a biochemist.
IMDB Rating – 7.8/10
The Darjeeling Limited 2007- https://www.youtube.com/watch?v=ayyZ3assvhg
After the death of their father, three brothers set out on a train journey across India, in an attempt to rediscover their lost bond. The experiences that they have to force them to introspect.
IMDB Rating – 7.2/10
Captain Fantastic 2016 – https://www.youtube.com/watch?v=m_zDRjAoZdQ
Ben Cash (Viggo Mortensen), his wife Leslie and their six children live deep in the wilderness of Washington state. Isolated from society, Ben and Leslie devote their existence to raising their kids — educating them to think critically, training them to be physically fit and athletic, guiding them in the wild without technology and demonstrating the beauty of co-existing with nature. When Leslie dies suddenly, Ben must take his sheltered offspring into the outside world for the first time.
IMDB Rating – 7.9/10
So go ahead and watch these inspirational movies this quarantine season and give yourself some great wanderlust.