Exploring North-East India
Neha loves exploring off the beaten path places and is an avid reader. When she isn't reading, she is probably cooking while singing, dreaming of food, or playing with her adorable 7 months daughter.
Latest posts by Neha Raheja (see all)
The unexplored, mysterious & gorgeous states of North-east India are worth venturing to. The Seven Sisters, i.e. Arunachal Pradesh, Assam, Manipur, Meghalaya, Mizoram, Nagaland, Tripura, and one brother state of Sikkim are the least explored, most mysterious and arguably the most beautiful region of India. They are connected to the rest of the country by a narrow stretch of land between Bhutan and Bangladesh. They are arguably the least visited destinations in India due to remoteness, permit requirements, and the ethnic tension.
Must Read: 7 Travel Experiences in Northeast India
History of North-East India
Until the 1960s, the entire north east comprised of two parts – The north east frontier agency which is now known as Arunachal Pradesh and Assam. But later on, it was further divided into 7 states and now officially Sikkim as well which makes a total of 8 states.
Must Read: Northeast India– A True Explorers' Delight
About the 7 Sisters & 1 Brother
1. Assam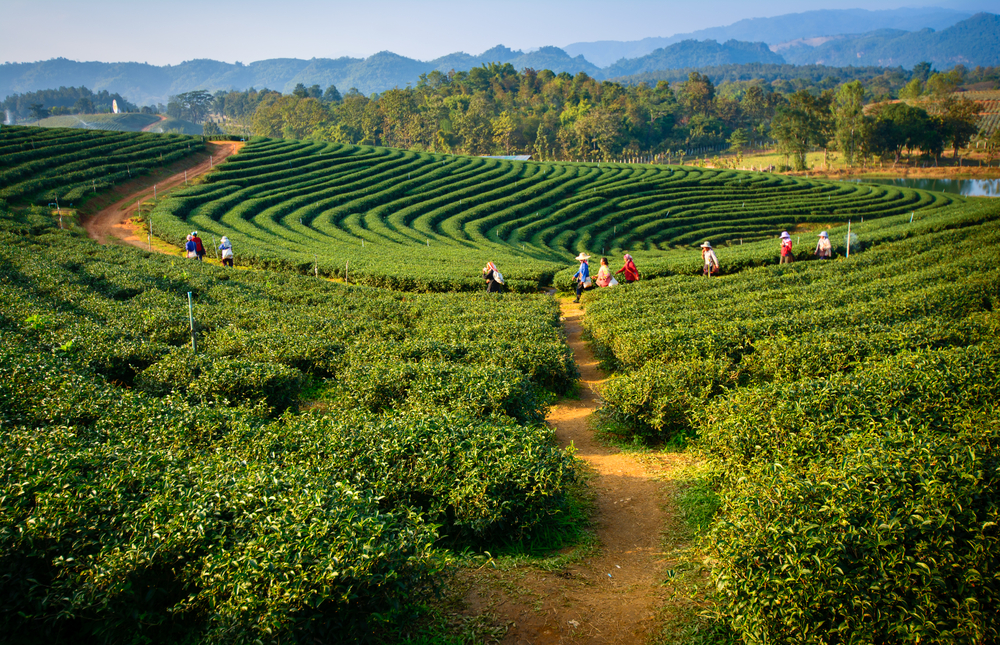 Assam is famous for its tea plantations, rich flora & fauna, and one of the greatest UNESCO World Heritage Sites- Kaziranga National Park. Encountering the one-horned rhino is most popular among the tourists, along with boating in the splendid Dawki River near the Indo-Bangladesh border. Majuli in Assam is the largest river island in the world. Nestled on the banks of Brahmaputra, the place offers a rich blend of soothing landscapes, tea gardens, mystic mountain ranges paddy fields, rustic countryside, wooden boats & houses, and vibrant plus colourful culture & traditions.
Capital City: Guwahati
Must visit: Kamakhya Temple, Manas National Park, Assam State Zoo & Botanical Garden, Pobitora Wildlife Sanctuary, Molai forest, Phatobihu, Faato Bihu – Mohghuli Chapori
Must do: Brahmaputra river cruise, shopping at Jorhat, Wildlife safari at Manas National Park, experience the ecotourism of Majuli, Kamalabari Satra, and Dakhinpat Satra, Tengapania.
Must Read: 9 Reasons that Make Assam a Great Travel Destination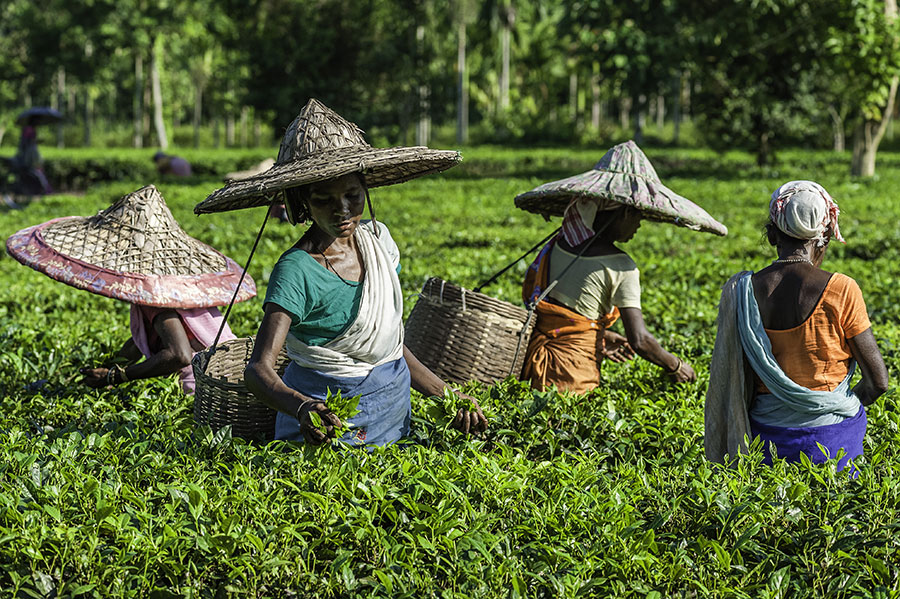 2. Meghalaya
Known as the Scotland of East India, Meghalaya boasts of extreme beauty. It is famous for being home to Asia's cleanest village It is also well known for one of the wettest places on earth, i.e. Cherrapunjee. The living root bridges, beautiful waterfalls, and some of the longest caves in India make Meghalaya an extremely alluring destination.
Capital City: Shillong
Must Visit: Mawlynnong, Laitlum Canyon, Double Decker Living Root Bridge, Balpakram National Park, Umiam Lake
Must Do: Trekking on David Scott trail, rafting in Barapani Lake, kayaking on Kynshi River, camp on Khasi hills
3. Arunachal Pradesh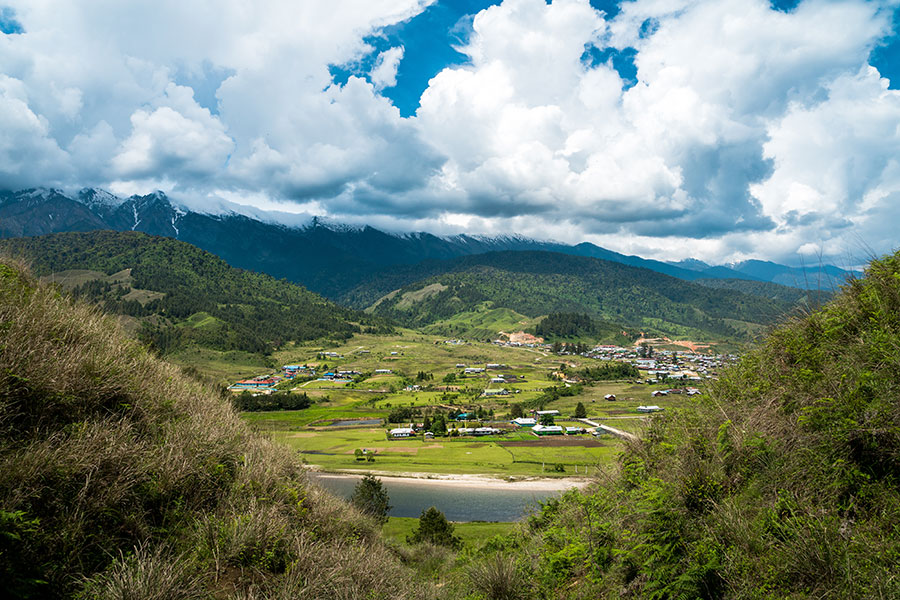 One of the most remote states, the people of Arunachal Pradesh are mainly of Tibetan origin. The Buddhist monastery of Tawang, Perched at 10,000 feet above sea level, overlooks the Tawang valley near Bhutan is the most popular attraction in Arunachal Pradesh. It has a great collection of Thangkas (Tibetan Paintings). Festivals namely Torgya festival, Dree Festival, Myoko, Ziro, or Tawang festival bring the place to life.
Capital City: Itanagar
Must Visit: Tawang Monastery, Pakhui Wildlife Sanctuary, Namdapha National Park, Dirang, Parasuram Kund, Daporijo
Must Do: Enjoy the Ziro Music Festival, trek to Ziro, Trek to Sella Pass, Check out Thangkas at Tawang Monastery, visit scenic and exotic Mechuka.
Explore Tawang Motorbike Trip
4. Nagaland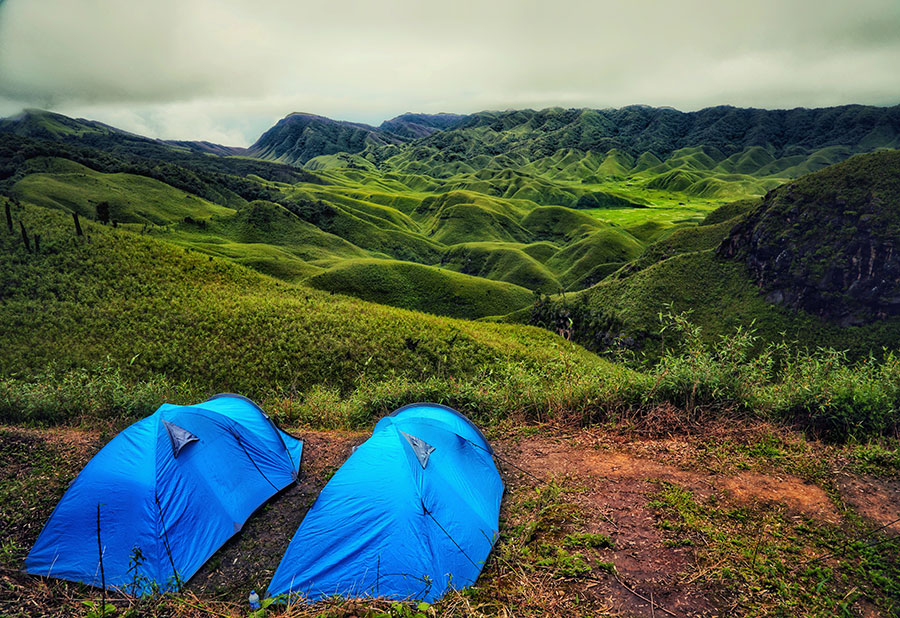 Home to 14 different tribal groups, Nagaland is probably one of the liveliest of the seven sisters. Tourists also prefer visiting the heritage village of Longwa to see the famous skull exhibits. You can view Burmese territory from this village.
Capital City: Kohima
Must Visit: Mon, Longwa, Veda Peak, The war cemetery, Kohima Museum, Triple Falls, Tuphema Village, Kachari Ruins.
Must Do: Trekking in Dzoukou valley, soaking in peace at Khonoma, wildlife safari at Intanki Wildlife Sanctuary, hiking at Japfu Peak.
Explore Hornbill Festival Nagaland with Dzukou Valley Trek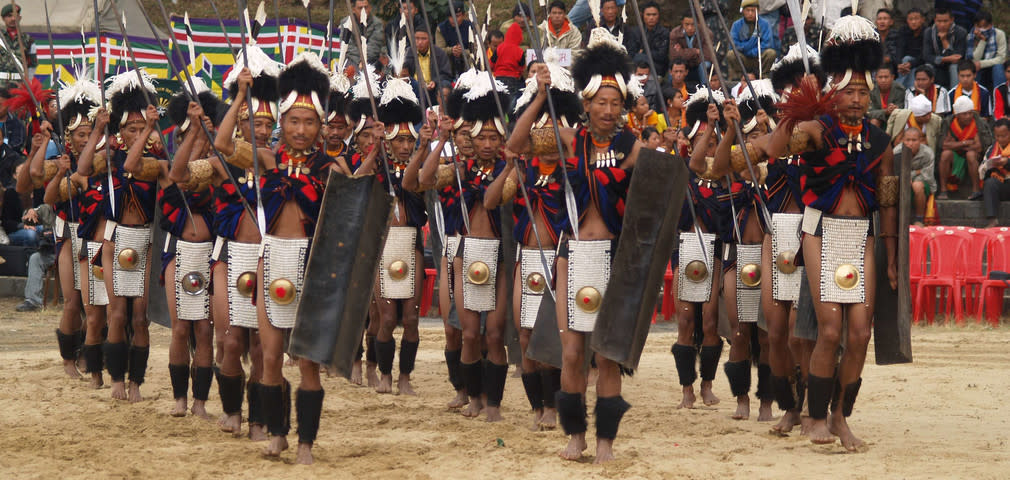 5. Mizoram
Mizoram has the highest literacy rates in India and is predominantly Christian. The landscape of this location is quite scenic with lush paddy fields, bamboo trees, and deep jungles. The Chapchar Kut festival is one of the most popular festivals of Mizoram. The Blue Mountain National Park in Mizoram is famous for orchids and rhododendrons overlooking the Chhimtuipui River. Mizoram is situated Eleven thousand feet above sea level and the view is spectacular.
Capital City: Aizawl
Must Visit: Phawngpui Hills, Murlen National Park, Dampa Tiger Reserve, Vantawng Falls.
Must Do: Trekking in the Blue Mountain National Park, Visiting the Palak Lake, mountain biking in the Hmuifang Hills.
6. Manipur
Probably one of the least visited places in north-east India, it is known as the Jewel of the east because of its splendid landscapes. Lemon Festival which is held every January in Kachai and the Kang Chingba Festival are quite popular and vibrant.
Capital City: Imphal
Must Visit: Shri Govindajee Temple, Keibul Lamjao National Park, War cemetery, Sendra Island.
Must Do: Boating in Loktak Lake, explore the ancient Andro village, chariot ride in Moreh near the border.
7. Tripura
Tripura is known for its majestic temples and beautiful palaces. The Ujjayanta place is quite popular among tourists for its rich history.
Capital City: Agartala
Must Visit: Neermahal, Gumti Wildlife Sanctuary, Unakoti, Jagannath Bari, Tripura Government Museum, Rowa Wildlife Sanctuary.
Must Do: Visit Trishna Wildlife Sanctuary, Hike to Jampui Hills, shop the popular bamboo and cane artifacts, enjoy boating in Sepahijala Wildlife Sanctuary.
8. Sikkim
Known as the brother to the seven sisters, Sikkim is home to the popular Pemayangtse Monastery and the highest motorable roads of Nathula Pass. Sikkim offers great adventure activities along with leisure activities.
Capital City: Gangtok
Must Visit: Lake Tsomgo, Gurudongmar Lake, Rumtek Monastery, Pemayangtse Monastery, Zemu Glacier.
Must Do: Backpacking through the Yumthang Valley of Flowers, Check out the Singalila National Park, camp at Goecha La Pass.
Explore: Sikkim Motorbike Expedition
Food of North-East India
The food in the entire North-east is fairly mild, due to lack of spices or masalas growing in the area. An exception to this fact is the bhut jolokia also known as the king chilli, which is among the hottest in the world, which is used liberally in most of the states. Some other popular dishes of the north-east are Tibetan momos, Thupkas, Rice which is their staple food, xaag (leaf vegetables), fish tenga (a souring agent), pitika (a vegetable mash) khorika (meat on a skewer), doh neiiong (pork with black sesame seeds), jadoh (rice cooked in meat stock with pork), churpi (fermented rock-hard yak's cheese), lai patta (mustard spinach) dried river fish, anishi (dry yam leaves) akhuni (fermented soybean), singju (raw papaya and chickpea salad) iromba (fish and veg chutney) and many more interesting dishes.
Must Read: North-East India's Most Scenic Villages
The north-east is diverse and vibrant in many ways. It is one of the must-visit locations for everyone! So add it to your bucket list and thank us later for such great info!
Happy Exploring!