And You Thought They are Just Metropolitan Cities!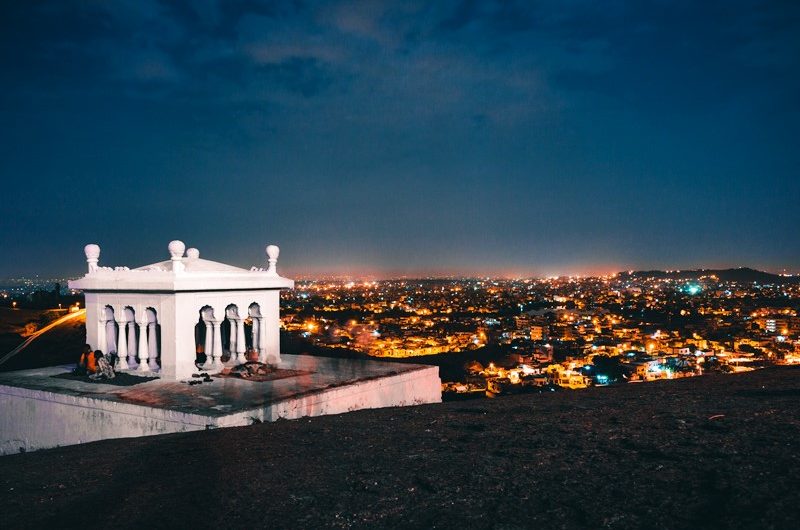 I am a happy-go-lucky person, who loves reading, writing and travelling. Gardening and good food are the other things that I am passionate about. My motto in life is simple, "Love what you Do and Do what you Love".
Latest posts by Meenakshi (see all)
A few days ago, one of my friends returned from a tour of the United Arab Emirates and shared his experience with us. Dubai, the ultimate holiday destination in the Middle East, is where he spent most of his time. I asked him his reaction on seeing Al Quoz, the centre of Dubai's art; and to my surprise, he hadn't visited it. I was left astound! I know, Al Quoz is not that popular, but I consider it a must-visit attraction for anyone spending more than a week in the emirate.
This got me thinking, how many hidden treasures are there in our Indian cities that tourists often miss to visit. Below, I have mentioned a few lesser-known attractions in some of the most frequented destinations in the country.
Delhi
Being a Delhiite, I can say that I have explored this city to the fullest. Connaught Place, Red Fort, India Gate and Chandni Chowk are some places that I can say I have seen every inch of. But, besides these, there are so many peculiar places in Delhi that people often miss. One such place is Khirki Masjid. The pride of the Khirki village in South Delhi, this edifice showcases a fascinating fusion of traditional Hindu and Islamic architectures.
Another place, I would recommend you to visit on your next Delhi tour, is Chor Minar or 'Tower of Thieves'. It is just a 10-minute drive from Khirki Masjid. This 13th-century structure has 225 holes, where the severed heads of criminals were put.
Adham Khan's Tomb or Bhool Bhulaiya, as it is often called, is one more hidden gem in the Mehrauli area of the city. This 16th-century edifice is in close proximity to Qutb Minar; therefore, you would have no problem locating it.
Bangalore
Whenever Bangalore is mentioned, the first thing that comes to mind is its skyscrapers that are home to some of the world's biggest IT conglomerates. But, some people are not even aware of its historical attractions. However, that's not even what I am going to talk about. Let's use this opportunity to discuss about the natural bounties that the city of Bangalore possesses. Did you know that it is often referred to as the Garden City of India? Yes, that's true. Believe it or not, the city is quickly gaining fame as a honeymoon destination.
Have you heard of Savandurga Hills near Bangalore? Around 60 km from Bangalore, it rises to over 1200 metres above sea level. And it's no ordinary hill; it is among the largest monoliths in Asia! If you want to go for adventure activities like rock climbing, trekking or simply nature walk, then you should definitely make a visit here.
About 1.5 hours' drive from Bangalore in the Ketenajhalli forest area, lies the majestic Jaramadagu Falls. Surrounded by green patches, the waterfall is unique in its own way as it is in the drought-prone district of Chikkaballapur.
Another lesser-known attraction to not miss while in Bangalore is Shivagange. Approximately 55 km from the bustling metropolis, Shivagange is a small hillock, having religious significance. There is a small temple at the summit of the hill and from one of its sides, the peak looks like a Shiva Linga. This hill is also known for trekking opportunity.
Mumbai
There is much more to Mumbai – the financial capital of the country – than the insanely famed Bollywood. Places like Sion Hillock Fort and Dr. Bhau Daji Lad Museum have been overshadowed by the charm of attractions like Gateway of India and Chowpatty Beach. While the former offers uninterrupted views of the city landscape, the latter, being the oldest in Mumbai, is a great place to see the cultural heritage of the city.
The next place I am going to mention is not exactly as less popular as the aforementioned ones. It has been featured in Bollywood movies like Khamoshi and Ram Gopal Varma's Aag. Well, I am talking about the Vasai Fort or Fort Bassein. A visit to the fortress will tell you why so many filmmakers have chosen it as their filming location.
Kolkata
Kolkata is not just the capital of West Bengal, but is also home to a number of attractions like the Indian Museum, Victoria Memorial Hall, Howrah Bridge and Marble Palace. Eden Gardens, a pilgrimage site for Indian cricket fans, is also among the most frequented points of interest in Kolkata.
When you are done exploring the above-mentioned places, I suggest that you visit the archaeological site of Chandraketugarh, about 40 km drive away from the city. The excavations reveal, it was inhabited from the 5th till first century BC.
Pareshnath Jain Temple is another site I urge you to visit, during your tour of the 'City of Joy'. Encompassing four temples, it is a great place to seek solace and spend some peaceful moments in devotion. The main shrine is dedicated to Sri Sitala Nath Ji, who is considered the 10th Jain avatar.
Art aficionados will definitely love the next place I am mentioning. Housing in a 100-year old heritage building, The Harrington Street Arts Centre is famed for contemporary paintings and classical music.    
Hyderabad
There is so much more to explore in the City of Nawabs, than Charminar, Hussain Sagar Lake and Salarjung Museum. And I am not talking about Nehru Zoological Park, Chowmahalla Palace, Falaknuma Palace, Qutab Shahi tombs or even Lumbini Park. In fact, I would like to bring your attention to the unfamiliar Sri Kunda Satyanarayana kala Dhamam. It is a centre of artistic and sculpture excellence, and the highlight of the place is the 36-feet tall statue of Lord Krishna.
Now, how big of a tricycle have you seen? Yes, those three-wheeled vehicles meant for kids. Did you know that the record for the largest tricycle in the world was made by an Indian? Well, to know more about the man, who made it, and see his other creations like giant basket ball and toilet seat, visit Sudha Cars Museum.
Chennai
The centre of the Indian automobile industry, Chennai is often referred to as the 'Detroit of India'. The city is an intriguing kaleidoscope of natural beauty, and cultural heritage. After you are done exploring Marina Beach, Arulmigu Kapaleeswarar Temple and Fort St. George, you can visit the international headquarter of Theosophical Society, located in Adyar. It is a great place to learn about the ideas of humanity and brotherhood. It is also known for a 450-year old Banyan tree, which is considered to be one of the largest ones in the world.
Would you like to get the taste of Rajasthan during your Chennai tour? You wouldn't have to go to the north-western state for that. About 15 acres of Chennai has been transformed into a traditional Rajasthani village. At Chokhi Dhani, you can experience the traditional Rajasthani hospitality and relish local fare.
Pune
Pune has been a prominent destination for travellers for a long time now, earlier for its salubrious environment and nowadays for business opportunities. Pune has many hidden gems and I guess the first one I should be mentioning is St. Mary's Church – the oldest church in the city and among the oldest British buildings in the country. Besides the architecture, this attraction can be visited for its tranquillity.
If you fancy fauna, and birdwatching is your hobby, then you must take out time to visit Vetal Hill on your Pune trip. I almost feel like it's an open chest of treasure that has still not been seen by many. To add some thrill to birding, you can take up a strenuous climb to the top of the hill.
Chandigarh
The planned city of Chandigarh has a wildlife park, where you can witness various species of mammals, reptiles and birds. I am talking about Sukhna Wildlife Sanctuary. Spread over 2600 hectares, it falls in the ecologically sensitive Shivalik Hills. The park is home to many sambar deer, jackals, jungle cats, monkeys, Indian hares and around 150 species of birds, including kingfishers, hawks, ducks, koels and doves. Isn't this a cool picnic spot?
Time for a Quiz! Where in Chandigarh can you find motia, champa, jasmine, damask rose, harsingar and raat ki rani flowers, all together? The Garden of Fragrance, in the Sector 36 of the city, is the answer. The garden houses these and many other diverse species of flowers; forming a part of the Leisure Valley, which sprawls from Sector 1 to Sector 53 of Chandigarh.
Cochin
Cochin or Kochi is a lot more than just sandy beaches, placid backwaters, old shrines and adventure sports. In the recent past, Kochi has emerged as a prominent holiday destination owing to its amazing landscape and refreshing environs. First of all, I am going to suggest you to plan your next vacation here. I went to Kochi when I was a teen and still have fond memories of its magnificence. An interesting, must-visit place that I guess most of you would not have heard of is Museum of Kerala History. Accessible within half an hour's drive from Kochi, it is a heritage building hidden behind a layer of trees. Here, you can see over 200 contemporary works of Indian artists.
Fort Emmanuel is another place that probably most of you wouldn't have heard of. Situated in Fort Kochi, it is a Portuguese bastion which was built in 1503. A trip here will take you straight to the times of the Portuguese and British rule in India, and tell you a lot more about their legacy.
Following this long blog, I guess, you now know that these metropolitans are not just bustling, business centres. These have hidden gems that though have not yet been explored, certainly are a heritage to be cherished by everyone.