The Ultimate Destinations for the Ultimate Rafting Experience In India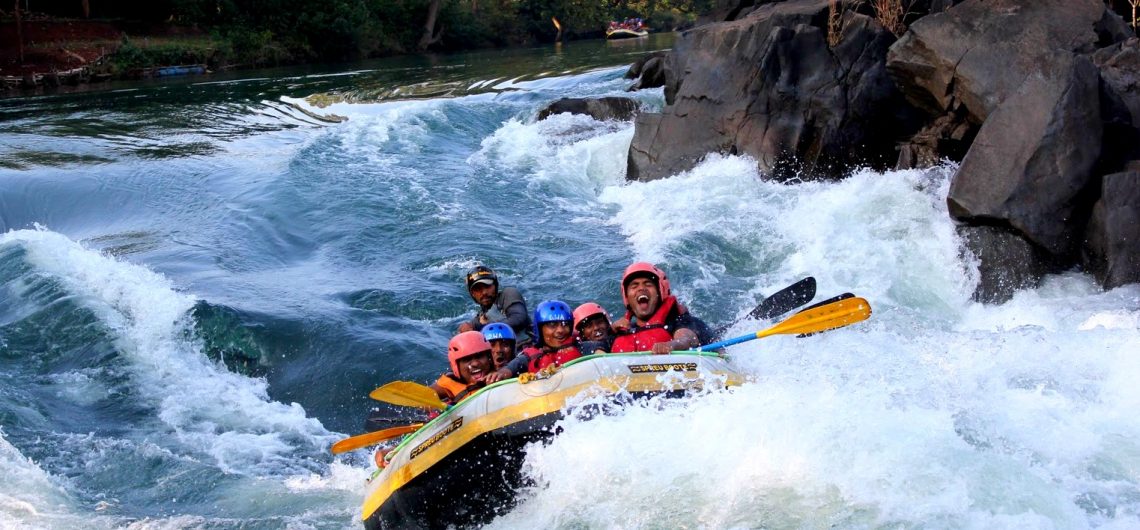 I am a happy-go-lucky person, who loves reading, writing and travelling. Gardening and good food are the other things that I am passionate about. My motto in life is simple, "Love what you Do and Do what you Love".
Latest posts by Meenakshi (see all)
India is a land of mighty rivers, and this makes it a perfect destination for a thrilling river rafting experience. For an adrenaline junkie, what can be more exciting than taming the foaming waters of these wild rivers, spread all across the country! Here is a detailed guide to some of the most popular river rafting destinations in India that have been charming and beckoning adventure enthusiasts for a long time.

Rishikesh
Located in Uttarakhand, Rishikesh is a kaleidoscopic society, boasting frothing rivers and lush woods that give it an everlasting charm. It is a one-of-its-kind tourist destination as it attracts both devotees and adventure junkies. It is also considered a holy city because of the presence of the Ganges. The same waters have become the source of a world-class river rafting experience for adventure buffs. This wonderful city is a treat for the soul, body and mind. The challenging river and its uneven course makes Rishikesh one of the most strenuous white water rafting spots, and thus it is swamped by thousands of domestic and foreign tourists every season.
The kinds of rapids, available for rafting, range from Grade I to Grade V, each one having its own charm and thrill. The existence of so many grades of rapids makes Rishikesh attractive to rafting novices and experts at the same time. Sweet Sixteen, a popular Grade-I rapid, is suitable even for non-swimmers, families with children. Hilton and Terminator, two famous Grade-II rapids, can be seen from the Ram Jhula and offer a unique rafting experience, which can be coupled with other watersports like cliff jumping, and body surfing. Daniel's Dip, a dangerous yet popular Grade-V rapid, should only be attempted if you have mastered the art of taming the strong white waters. Cruising on this rapid definitely requires the assistance of a rafting crew, and team.
When to Go Rafting in Rishikesh
Rafting is an adventure sport, which is highly seasonal. The activity in Rishikesh, particularly, can be best experienced in the post-monsoon months. Usually the time from October to May is considered perfect.
Safety Precautions to Remember
First off, you should never try rafting without the help of a team. Secondly, you must ensure that you are physically fit to experience the exertion involved in rafting. Also, ensure that you are not under the influence of alcohol because that might lead to accidents.
India's Hidden Dreamland: Zanskar Valley
Aptly titled "The land far, far away" by wanderers, the Zanskar Valley will leave you spellbound by its isolated beauty. Once you have been to Zanskar, your definition of beautiful will be altered forever. Located in the Kargil district, the Zanskar Valley is disconnected from the rest of the world for the most part of the year due to heavy snowfall and treacherous road conditions. An interesting fact about Zanskar is the presence of the "End of the road" mentions on its map, indicating that any village beyond that point can be reached only on foot. Imagine how alluring and charming a land, full of remote villages untouched by the outside world, would be. So what does Zanskar has in store for an explorer?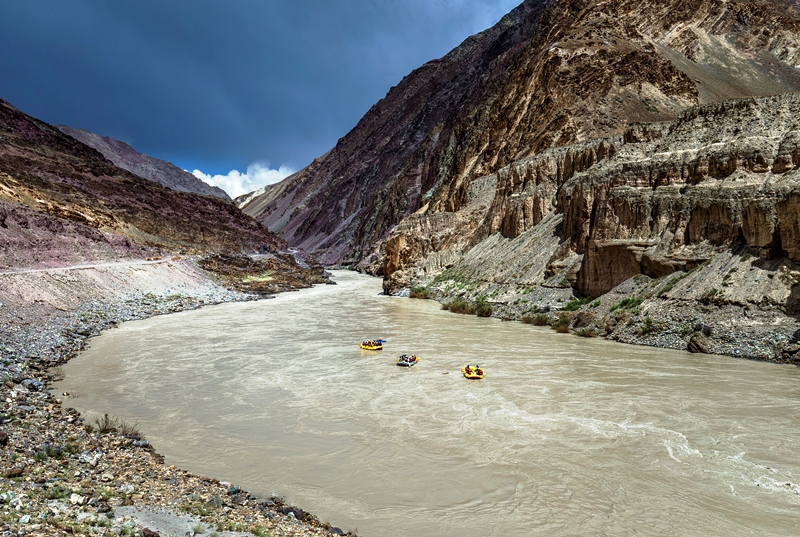 River rafting in the Zanskar Valley is a journey of unlimited fun and exceptional experiences, taking you through breathtaking landscapes, one after the other. The Zanskar River is famous for its notorious rapids and rocky under-terrain, challenging the best of the rafters. The river rafting expedition on it will satisfy the hunger for the adventure in you like no other place on earth. Its amalgamation of cultural experiences with breathtaking landscapes offers an experience, which is second to none.
When to go Rafting in Zanskar Valley
The only time Zanskar is open to tourists is during the summer months. A river rafting expedition in Zanskar requires a minimum of 12-15 days, including the time for acclimatisation and trekking. Thus, it is important to start well in time so that you can be back safely before the roads close again.
Experience
The Zanskar River brings a mix of easy and hard challenges; thus, preparing you for the thrill and then taking you on the ultimate ride! Beginning with Class-II rapids, it paces ahead slowly turning into a raging monster. After about 30 km, the size and force of the white waters increase to Grade III. Between Pidmu and Nyerak, the stream is lined with huge cliffs on both sides, and it will surely make you picture the Grand Canyon. The difficulty level kicks up a notch when you start heading downstream from Nyerak towards Lamayuru. You better say your prayers before starting, for this treacherous section consists entirely of Grade III and IV rapids.
After this is done, you will definitely feel like you humbled death, but believe me, this is not over…yet. The longest and most exerting stretch of the river has not even begun! Paddle further from Lamayuru and Nimmu and you will know what it is like to actually face a challenge. This 40-km section of the monstrous Zanskar will test your rafting skills and stamina to the limit by making you cross Class III and IV white waters. Here, most rafting expeditions end and leave you with a new appreciation for nature and your own strength and self-belief that you were able to overcome every challenge, thrown at you by the river.
Safety Precautions to Remember
River rafting should never be attempted without the assistance of experts, more so on a treacherous riverbed like that of the Zanskar. In addition, you must ensure that your health allows you to undertake strenuous activities because once you are on the raft, a serious medical condition might be catastrophic. Also, remember to pack light! 
Kundalika
Many adventure lovers are also fans of isolation, and river Kundalika is the perfect coupling of pristine beauty, tucked away in the heart of Maharashtra, and nothing but unhindered nature all around. Flowing through the Sahyadri Range in Maharashtra, the Kundalika River is fed by the high monsoonal rainfall. In addition to that, several hydroelectric dams and projects on it release water periodically, making it the most ideal white river rafting destination in India. Not only white water river rafting, but the river also allows several other watersports and leisure activities. The 14-km rafting stretch of the stream consists of Grade II and Grade III rapids, beginning from the gates of the dam itself. River rafting on Kundalika is a complete experience because of the large number of resorts that have come up on the riverside.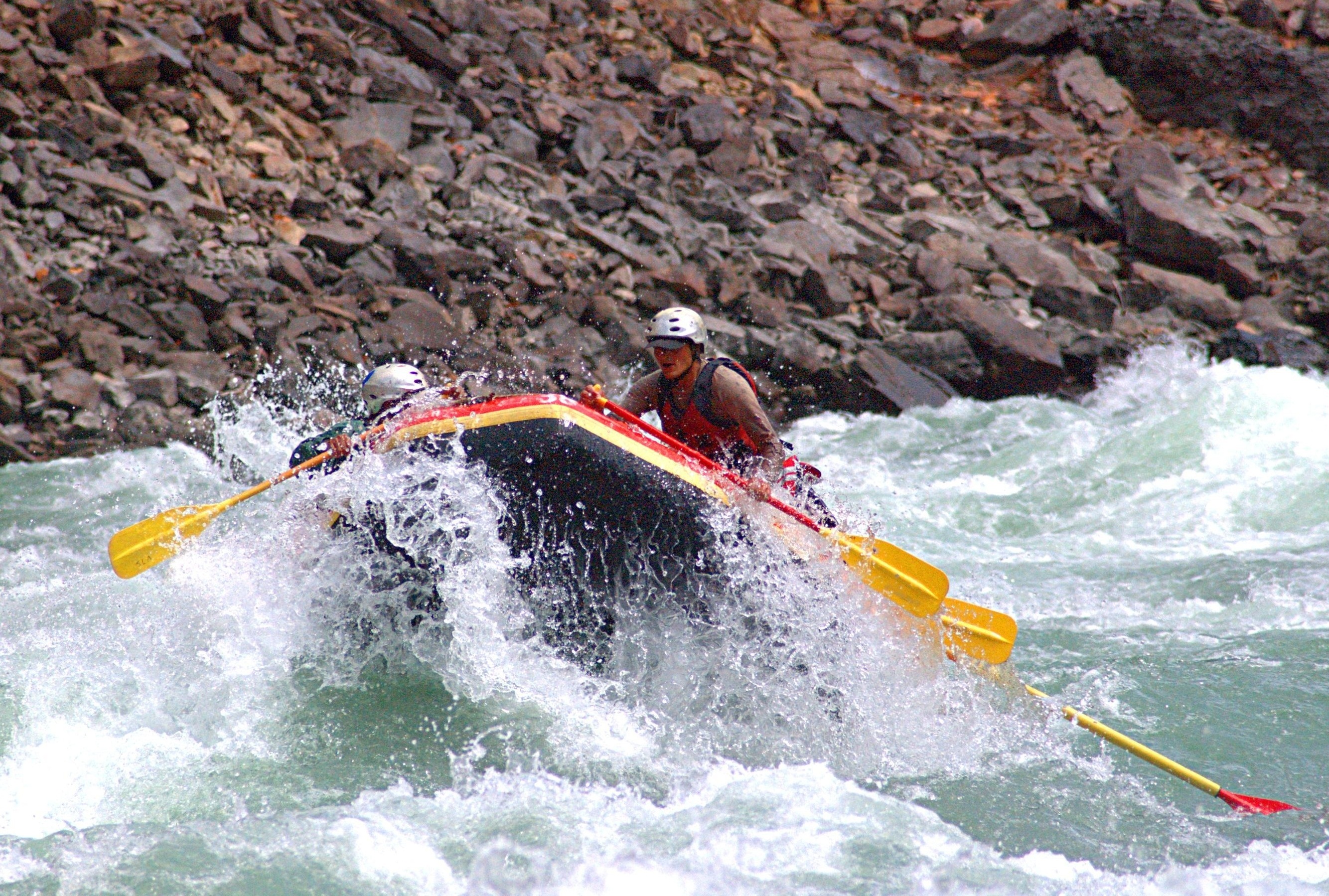 These resorts and farms are a picturesque combination of beautiful watermelon and mango orchards along the river. The location is ideal because of its close proximity to Mumbai and Pune, making it possible for adventure lovers to enjoy rafting even over a weekend. A vacation here is not only pleasant, but also helps you relax and spend time with your loved ones.
When to go rafting on the Kundalika River
The best time to go for rafting on the Kundalika River is during the monsoon months, when there is enough water to enjoy the experience to the fullest.
Safety Precautions to Remember
The most important safety precaution to remember is that the Kundalika River rafting must be done along with expert teams to ensure that you have a safe holiday.
The accomplishment of conquering high-rise rapids, falling on you, taking you pounds up and down, will certainly make you more daring and prepare you for more such adventures that the nature has in store.