Here Is Why The 'Land of High Passes', Ladakh Offers The Best Trekking Experience: Stok Kangri, Markha Valley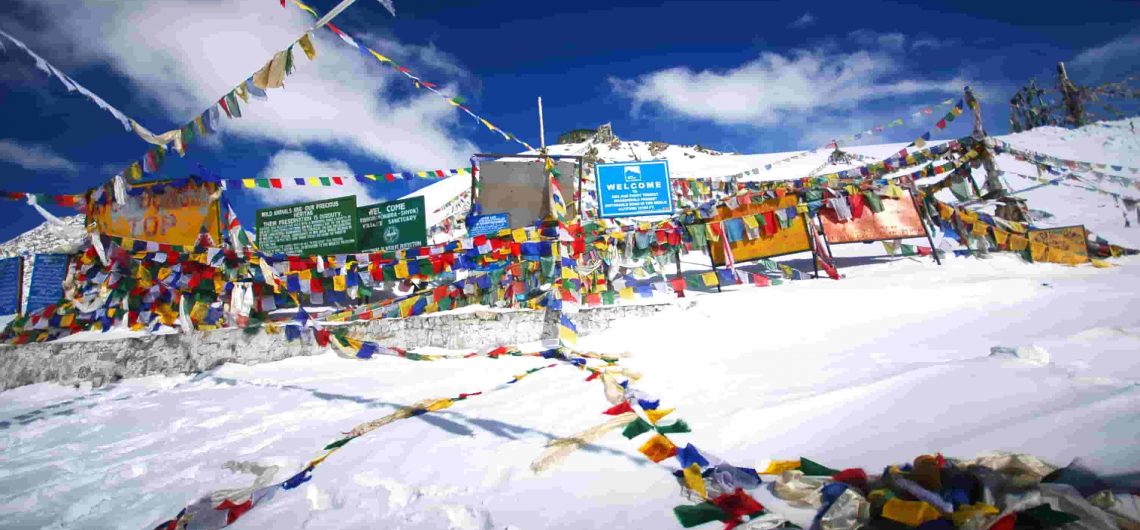 I am an engineer by education, but a blogger by choice. With a keen interest in portrait and nature photography, I never forget to carry my DSLR when on an outing or celebrating special occasions with dear ones. In free time, I love to read and write blogs, or stay busy with my kiddo.
Nestled in the peaceful abode of Jammu and Kashmir at a high altitude of 2,987 m, Ladakh is the most-scenic landscape in the north-west region of India. Said to be the coldest inhabited desert in the world, it is enclosed by the world's highest mountain ranges, the great Himalayas and Karakoram. It is the raw beauty of nature that adds a mysterious, incredible and stunning charm to the beautiful landscape.
Completely isolated from the hustle-bustle of the city, the 'Land of high passes', Ladakh is well-known for its crystal-clear water lake, azure sky, magical clouds, freezing winds, extreme deserts, sand dunes and glaciers. In its serene demeanor, the land encompasses various ethnic groups, primarily Tibetans, Dards, Monpas and Muslims. It is a place where prayer flags flutter in the cool breeze and striking stupas covered with snow stand tall. Ladakh attracts several tourists from around the world as it gives a chance to reinvent thrill, excitement and adventure. 
Best Time to Visit Ladakh
Undoubtedly, anyone who visits Ladakh gets fascinated by its beauty and quaint charm. Witnessing the stunning views in the mountains along with trekking is one of its kind excitements.
You can visit Ladakh in the following three seasons:
Summers – April to July :  At this time, the passes are accessible, and pleasant weather and surroundings offer an impressive panorama. It is the best time to go on the trek, ride a bike and board a jeep. The temperature ranges between 15 degrees Celsius and 30 degrees Celsius.
Monsoon – July to September : Despite the irregular rainfalls, monsoon is also considered as an ideal time to visit Ladakh. A traveller can enjoy river rafting, challenging treks and masked dance performances during monsoons. Temperature ranges between 3 degrees Celsius and 17 degrees Celsius.
Winter – October to March : Ladakh is the winter destination for those adventure-seekers who are eager to experience the majesty of Himalayas. At this time, ardent bike riders undertake motorcycle expeditions to acclimatize with harsh weather conditions. One thing that gives an adrenaline rush is a panorama of jaw-dropping Himalayan landscapes, Buddhist monasteries, frozen lakes and rivers. The temperature ranges between 0 degrees Celsius and 15 degrees Celsius.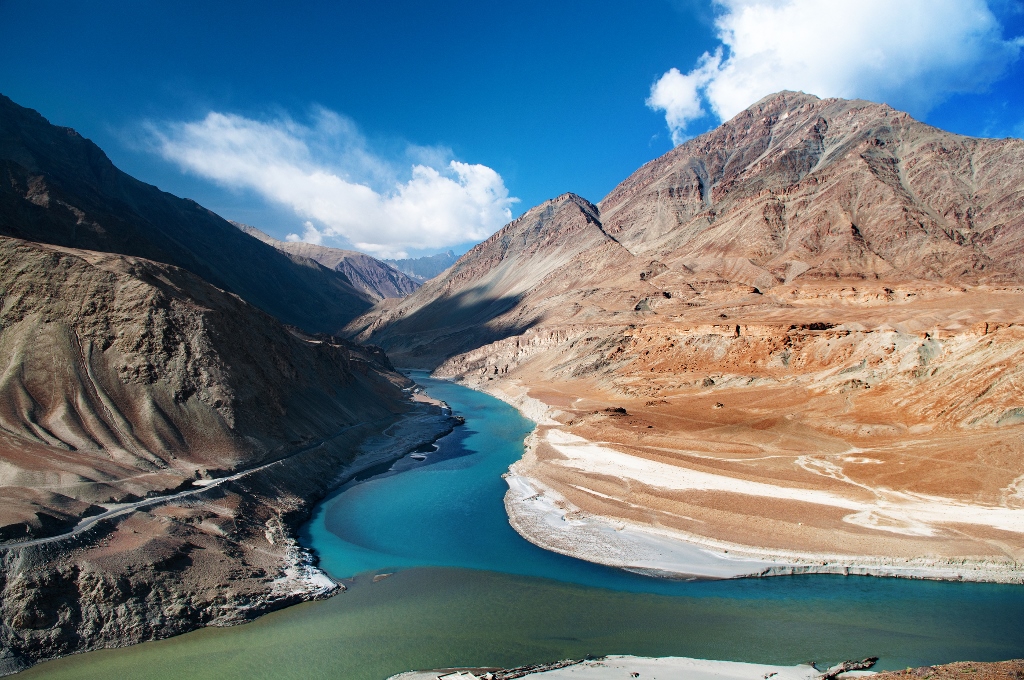 The Best Trekking Expeditions in Ladakh
To escape from mundane life and crowd, the Himalayas are the best place to please your heart and soul. If you're heading to the Himalayas, then do not resist yourself from undertaking new adventure and thrill activities at higher altitudes. Hiking in the mountainous region requires a lot of courage, will and attention.
Here are the two most popular treks that one should add to the list of trekking while planning a trip to Ladakh.
Stok Kangri Trek
Duration: 10 days
Grade: Difficult
Max Altitude: 6120 m
Approx Trekking: 40 km
Airport: Kushok Bakula Rimpochee Airport, Leh
Route: Leh>Changma>Mankorma>Spituk>Stok Kangri>Leh
Best Time to visit: June to September (-2 °C to 15 °C)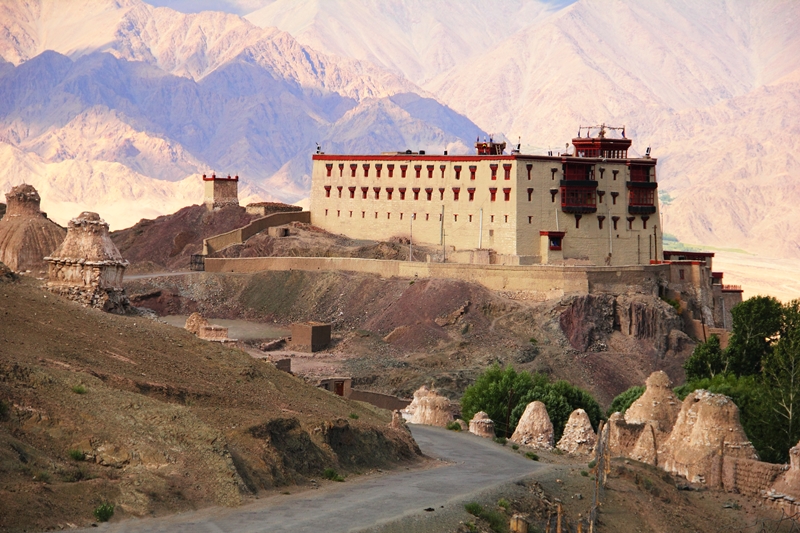 Situated in the Hemis National Park and the Stok Range of Himalayas, Stok Kangri is one of the highest mountain peaks in the world. On the way to the summit, the trail passes through the rustic hamlets built in traditional style, glacial pools, frozen streams and snowy landscape. Visiting vibrant small markets, meeting locals and peeking into their lifestyle is a unique experience in itself. The trail offers a 360-degrees view of grand Stok and Yissay peaks, and Zanskar and the Karakoram ranges, against the white dancing clouds. The trek is quite challenging, as it involves brook crossings, slippery slopes, long hour walks and sharp ascents and descents.
It is a place where one can experience an ideal amalgam of natural exquisiteness with cultural splendor. The sight of large moraines, crystal crests and the lofty peak of Mt. K2 is just breathtaking. Before starting the trek, there is a need to get acclimatized with the harsh weather conditions and surroundings of the place. In the initial days of trekking, explore Stok Palace, museums, forts, monasteries and local markets. The mission to reach Stok will be accomplished after crossing Chang Ma and Mankorma.
This trek is a must-try for nature lovers and adventure enthusiasts.  
Markha Valley Trek
Duration: 9 days
Grade: Moderate to difficult
Max Altitude: 5130 m
Approx Trekking: 75 km
Airport: Kushok Bakula Rimpochee Airport, Leh
Route: Leh>Spituk >Zingchen>Yuruste>Ganda La>Skiu>Markha>Thachungtse>Nimalingmaling >Kongmaru La>Shang Sumdo>Leh
Best Time to visit: June to September (2 °C to 12 °C)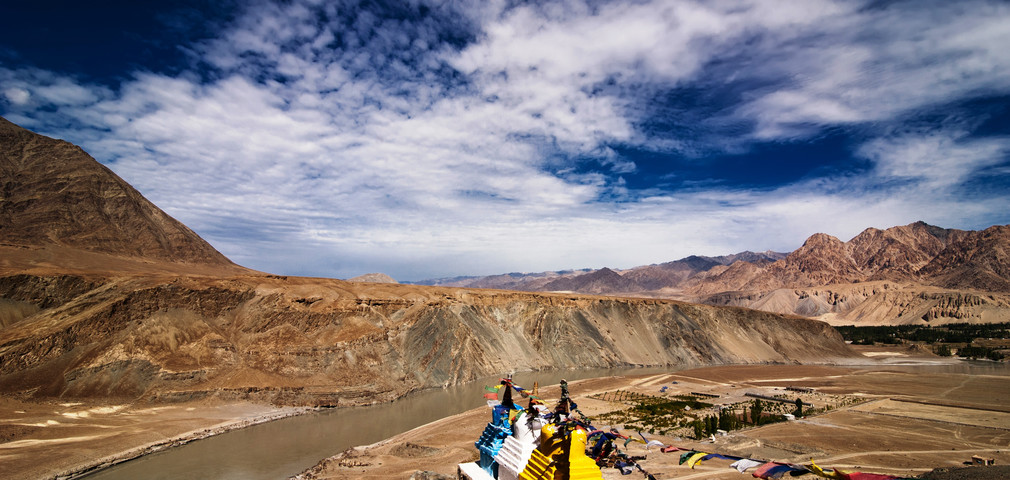 Surrounded by the towering and snow-covered mountains, the Markha Valley trek is one of the most alluring regions and preferred treks in Ladakh. The tributary of the River Zanskar flows in the beautiful village called Markha. The 9-day trek passes through the unexplored beauty of Hemis National Park and Gandala La and Kongmaru La passes. This trek will take you to the last village of the region, and also gives you a chance to enjoy rare sights of wildlife, such as the bear and snow leopard. The trekking expedition starts with acclimatization that helps you in getting familiarized with the surroundings. Later, you will head for sightseeing in Leh to get a glimpse of Ladakhi culture and Buddhists tradition. 
Under the glittery sky and amidst the gushing river, camping in Yurutse is a delight for trekkers' eyes and soul. One will come to a dazzling sight of Zanskar Range after reaching Ganda La. The sight of convergence of three rivers at Skiu and Kangyatze Peak is a feast to trekker's eyes. On your way to Markha, which is 6 km from the Skiu, you will come across several stunning streams.
How to reach Ladakh?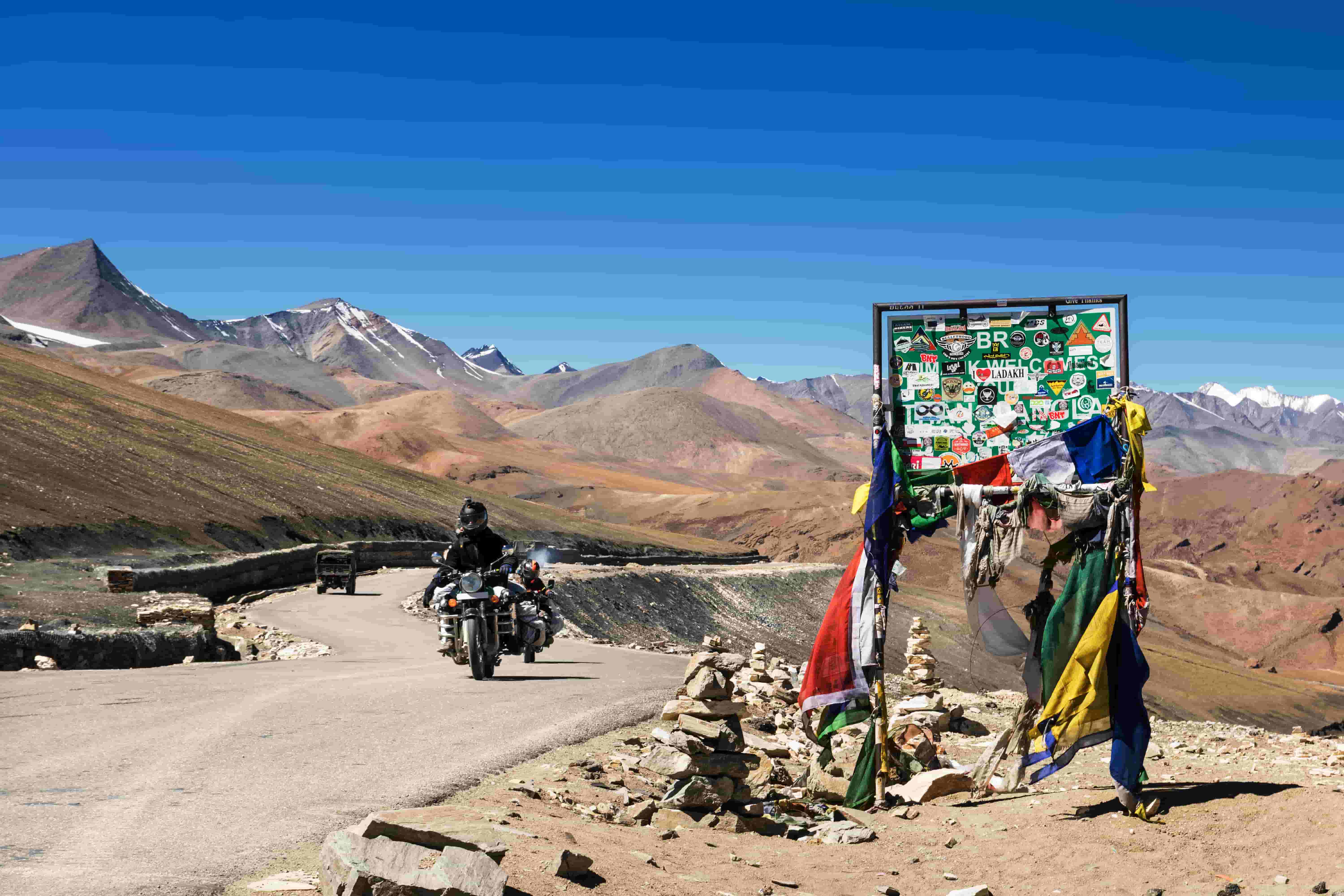 Those who are planning to visit the Moonland called Ladakh can reach there by flight, bike, jeep, bus or train.
Travelling by Bike : It is well said that for a bike rider nothing could be better than chasing the roads of Ladakh! To enjoy the surroundings of the scenic environment of this cold desert, one should undertake this trip on a bike. Bike ride to Ladakh is something which you will cherish for a lifetime. Srinagar and Manali are the two spots from where the routes lead to Ladakh. To witness the true majesty of Mother Nature's creation, the road trip is a must-try.
Train Journey : The closest railway station to Ladakh is Jammu Tawi, which is around 700 km from Ladakh. One can hire a taxi or bus from there to reach Ladakh.
By air : The nearest airport to reach Ladakh is Leh Kushok Bakula Rimpochee Airport. The airport is connected to and from Delhi, Jammu, Srinagar, Chandigarh, etc.
By road : Ladakh is well-connected with Srinagar and Jammu by roads. There are two routes that lead to Ladakh – one is from Srinagar via Zoji La Pass, and the other is Manali via Rohtang Pass.
Ladakh is a must for you if you want to write your own travel journey on the roads that take you to the doors of heaven.