Jewels of North-East: Goecha La, Sandakphu and Singalila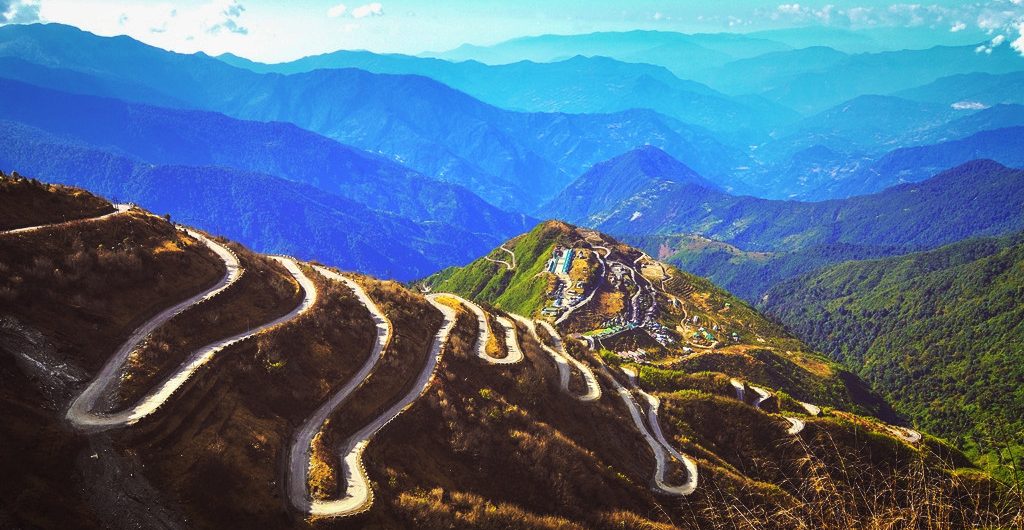 Vanika Sumbly has graduated from Delhi University with a major in English Literature. She believes traveling is truly the best way of passively exploring oneself. And writing about it is active exploration.
Nature's resplendent display of wonders peaks in the North-eastern region of India. With Tibet in the north and east, Bhutan on its east, Indian state West Bengal in the south and Nepal on its West, Sikkim is one of the most important tourist locations in the North-East. Almost 35 percent of it covered by Kanchenjunga National Park, this state is the least populous and the second smallest state in the country.
Trekking in Sikkim: Nature and Nurture
Although home to a multitude of tourist spots, cultural fests, trekking summits owing to its proximity to the Himalayas and its abundant flora and fauna unique to this region, three of the most happening treks stand out as ideal getaway to the Himalayas. Goecha La is the best trek if a majestic view of Kanchenjunga and exploring Kanchenjunga on an intense expedition is one of your travel goals, Sandakphu is a picturesque trail for the trekkers that think the journey is as important as the destination itself and an excursion to Singalila offers up, close and personal views of the Singalila range and spotting rare wilderness in the Singalila National Park.
Here's a complete breakdown of the three jewels of North-East:
Goecha La
Home to world's highest mountains like Kanchenjunga, the trek to Goecha la is for those on the lookout for a trek that challenges them within and almost simultaneously delights them with the richness of natural beauty surrounding them. Exotic flora and fauna, alpine meadows, glacier basins, this place in Sikkim is a treasure trove for travelers curious to seek Nature's wonders.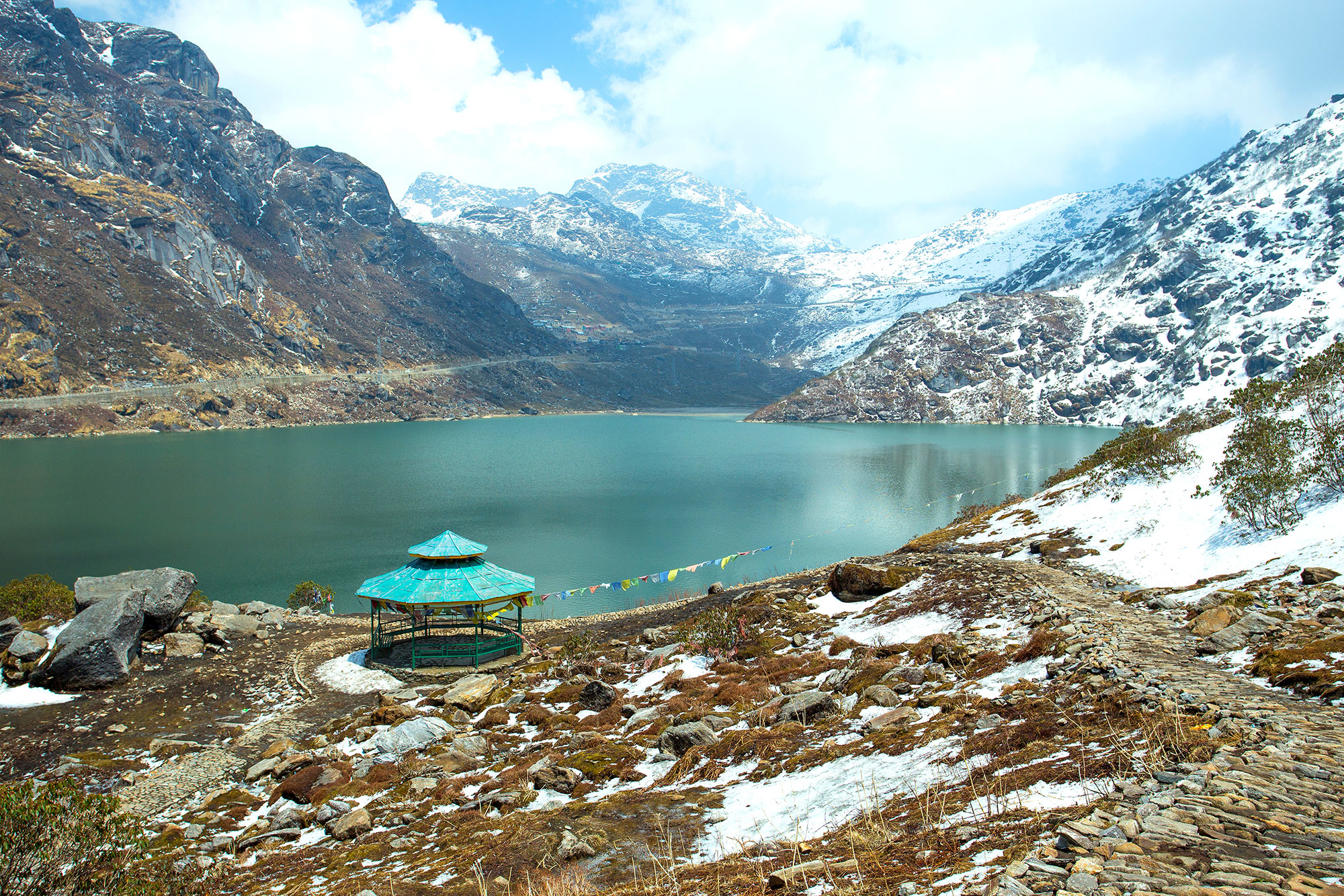 Best season: Best time to visit the Kanchenjunga National Park is from the last week of March to May during which the days are bright and nights are cold. Monsoons remain incredibly unfavorable because of the high possibility of landslides, blocked transportation, slippery trails, etc. Post monsoon, in the months of September and November, one can capture crystal-clear views of all the peaks. This is a good time to head to Goecha la. Due to heavy snowing, winters remain unfavorable for this trek.
Goecha la offers splendid views of world's third highest mountain Kanchenjunga and Pandin, Tien Chenkhang, Koktang, Jopuno, etc.

Explore the stunning stupas, monasteries, temples and wildlife sanctuaries located in the region

Traverse through lush green pasturelands, vibrant fauna, rare wildlife species, alpine meadows and glaciers to reach your final destination


Early morning sun rising from Mt. Kanchenjunga

Spot Eurasian tree sparrow, pied bush cat and green-tailed sunbird and enjoy the rare sight of Himalayan endangered species like musk deer, red panda and blue sheep in the Kanchenjunga National Park if you are lucky!

In Lamuney, walk through clouds and camp under the glittery sky at night
Sandakphu
Sandakphu trek is a brilliant trek for the simple reason that it offers unmatched views of the highest peaks in the world (Sleeping Buddha i.e. Kanchenjunga, Everest, Lhotse, Nuptse, Annapurna range) and the journey to that spot on the map is filled with mesmerizing natural wonders itself. At many a point, the exhaustion of trekking through dense forests is lifted by the joy of sighting a meadow as vast as the eye goes. Trekking alongside Siri river and staying in the guest houses or camping right there is another matter of delight. The trek offers striking views of everything you expect from a retreat into the lap of nature: forests, waterfalls, alpine meadows and then some.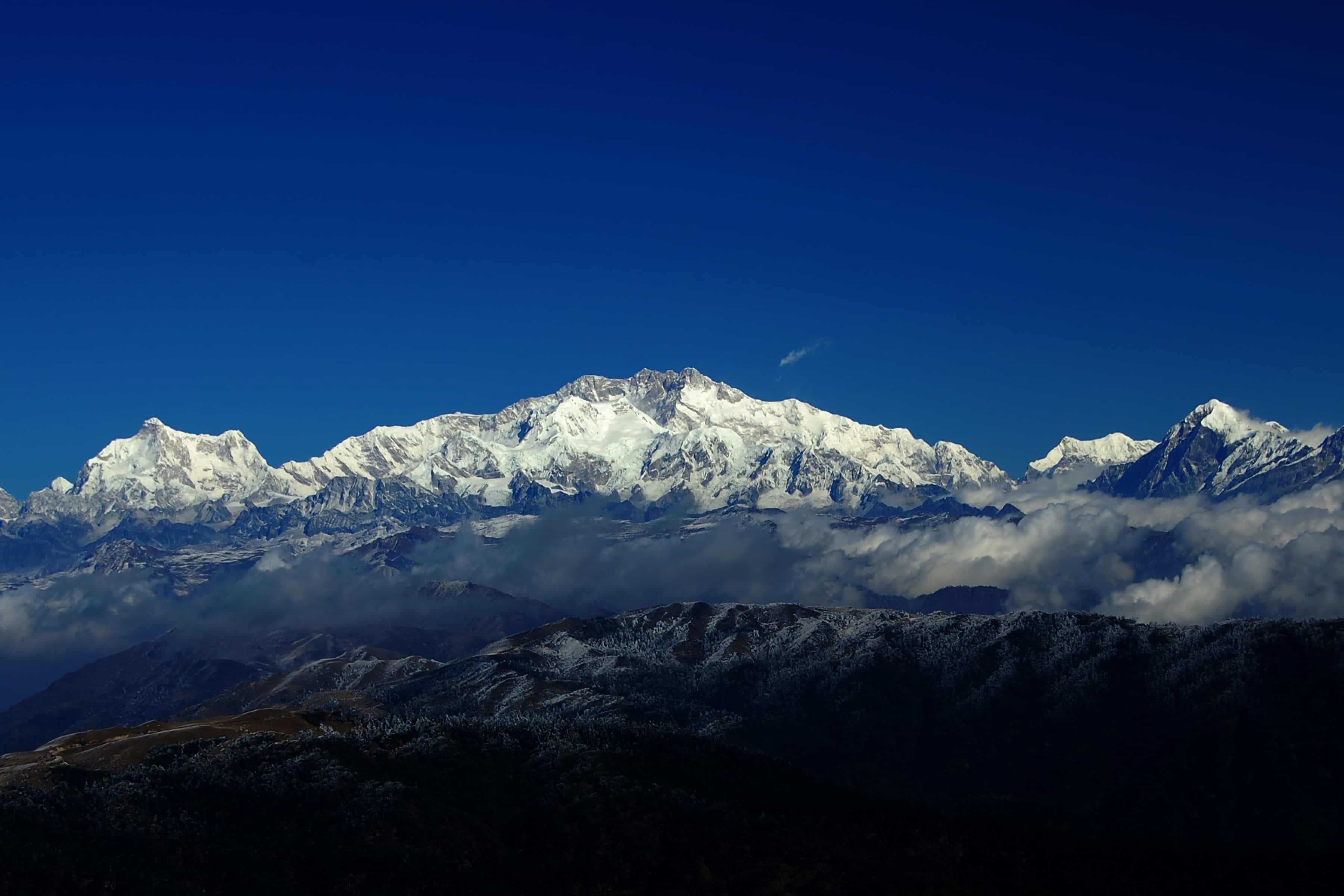 Best season: While in the spring, the trail to Sandakphu is covered in the most scenic way possible by rhododendrons among other exotic flora (spot the magnificent mangolia from Chitre to Meghma!), the trek is accessible even in winters and the snow-laden trails are as charming as the destination itself.
One of the most beautiful

rhododendron

treks; trek in Spring to behold the beauty with your own eyes as you make way to the Sandakphu summit

Explore the vibrant

Buddhist culture as you start your trek from Chitre village; pay a visit to the splendid monasteries and stupas around


Singalila National Park

Camping in

Singalila National Park

; enjoy the days of camping amid North East's natural beauty; wake up to a sunrise on Singalila range and spot blue bamboos in the jungle!

A guest house in Tumling

Tumling

's

guest houses set on the serene river bankside; Tumling lies on the Indo-Nepal border and houses many a beautiful tea estate in the region; you can look at the entire Sandakphu trail from the ascent after Tumling


Black Lake or Kalaphokri

Kalaphokri or 'Black Lake

': After Tumling, reach the bean-shaped black lake that refuses to freeze even in deadly winters. Believed to be divine, the lake is surrounded by an array of Buddhist flags found fluttering in the wind.

Magnificent view of

Sleeping Buddha

(Kanchenjunga and sister peaks) and a 180 degree view of world's highest mountains including Everest,

Makalu, Lhotse, Nuptse, Baruntse, Chamling, Chomolonzo, Machapucchare, Chomolhari and other peaks of Annapurna range.  
Singalila Pass (and Phoktey Dara trek)
The Singalila range marks the western borders of Sikkim and Darjeeling with Nepal. You have a fantastic opportunity to trek to the passes and ranges that lie within India and/or Nepal. Once you reach Singalila pass, trek further to Kalijhora; the top of Kalijhora is Phoktey Dara which offers a spectacular viewpoint. In the far left (west), the majestic Everest group of peaks and to the right, three sisters– Chamlang, Baruntse, Kanchendzongha, Simvo, Pandim, Tenzingkhang, one after another. The entire Kabru range (North, South, Dome) Fork I/II, Rathong, Frey peak (just above Chaurikhang, HMI base camp area) are south to the gigantic Kanchenjunga and form a semicircle in front of the massif.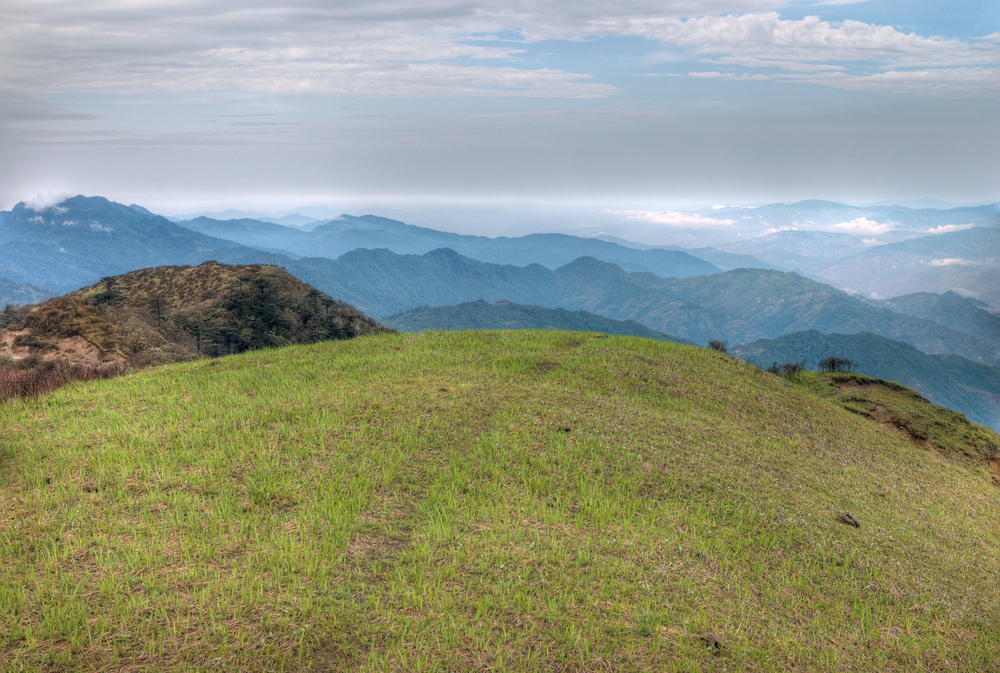 Best season: March-May and October-November are the best seasons to head out on an exploration of the Singalila range. 
Panoramic views of four of the five world's highest peaks including Mt. Everest, Kanchenjunga, Lhotse and Makalu and more

Singalila range lies on the Indo-Nepal border: the western borders of Sikkim and Darjeeling with Nepal

Visit Kitam Bird Sanctuary and Barsey Rhododendron Sanctuary to spot the Red Crossbill and Parrotbills. If you are lucky, you might spot the endangered vividly colored Satyr Tragopan or a Kalij Pheasant as well!

Walk through rich forests canopied by rhododendron, magnolia and bamboo

Witness spellbinding sunrise at Kalijohra

Stay at beautiful campsites in the evening which is near a hill slope thickly covered with Magnolia and conifers

Access remote locations that are extremely sparsely populated so enjoy the exclusivity of it all
Trekking in the North-east is a growing interest of the young trekkers for it offers an exclusive opportunity to witness distinct culture, communities located in remote locations however so incredibly beautiful, that it makes the trekking experience wholesome and worth it.