Motorsport helps Uttarakhand recovery
I am a happy-go-lucky person, who loves reading, writing and travelling. Gardening and good food are the other things that I am passionate about. My motto in life is simple, "Love what you Do and Do what you Love".
Latest posts by Meenakshi (see all)
It's been a year of tragedy for Uttarakhand, ravaged as the northern state was by torrential early-monsoon rains. But this beautiful mountain region is now on the road to recovery, and contributing to the healing process is adventure sport. After almost a quarter of a century, motorsport will be back on Uttarakhand's tourism calendar as the authorities look to welcome tourists again.
In the second half of December, the state government will host the Uttarakhand Adventure Car Rally. About 70 rallyists from across the country will take part in the rally, which will cover a distance of 1000km (approx.). The purpose of the rally is to spread the message, in India and abroad, that life is slowly returning to normalcy six months on from a natural disaster that took lives and left the mountain landscape scarred.
There will be 35 teams represented in the Uttarakhand Adventure Car Rally, each comprising a driver and a navigator. And to make sure there are no traffic disruptions, the rally will follow the time-speed-distance (TSD) format; this will allow competitors to go slow in populous areas, and stick to specified speed limits at all times.
Starting from Dehradun on December 22, the route will touch some of the state's most beautiful – and most popular – spots, including Devprayag, Karanprayag, Rudraprayag and Nandprayag, as well as the ski resort at Auli, the whitewater rafting hub of Shivpuri, and Ramnagar, which flanks the Jim Corbett National Park. The three-day rally ends in Mussoorie.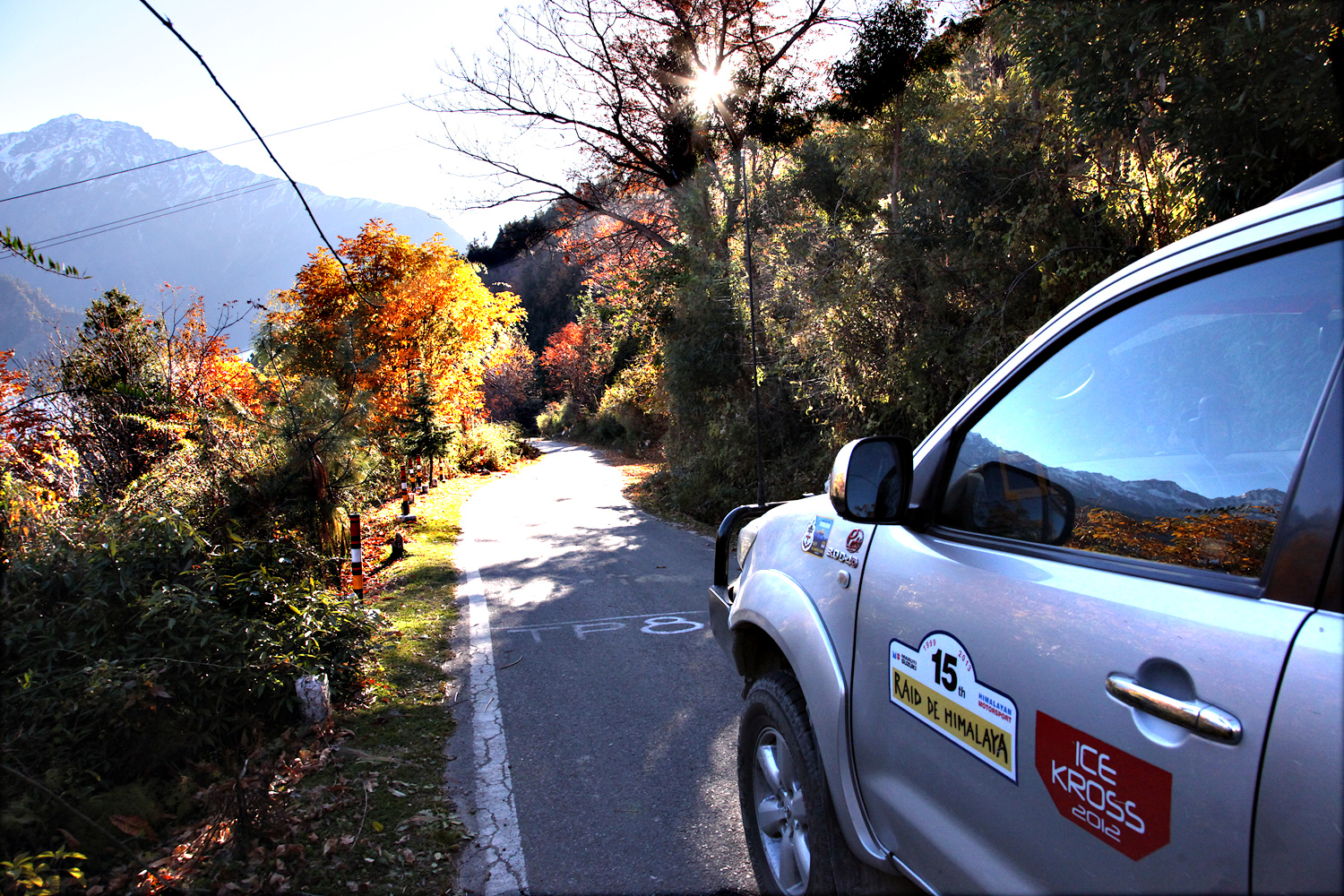 The former Himalayan Rally, hugely popular amongst international rally drivers, was the last motorsport event held on the winding mountain roads of Uttarakhand (the last edition took place 23 years back). Today, the state can boast of a handful of adventure pursuits to beckon adventure enthusiasts – motorsport, mountaineering, skiing and whitewater rafting. Add wildlife safaris to that list and you have a destination that's perfect for lovers of the outdoors.
The Uttarakhand Adventure Car Rally is being organized by Himalayan Motorsport, the Shimla-based motorsport club that organizes the Raid-de-Himalaya, one of the world's toughest rallies. It is being supported by Maruti Suzuki and JK Tyres.
"Motorsport has great potential to grow in Uttarakhand, and will showcase its excellent tourism destinations nationally and internationally," says Vijay Parmar, president, Himalayan Motorsport. "The state has a super network of roads, and more roads are being constructed in highly picturesque locales. In 2014, the Uttarakhand Rally may become the premium round of the Indian National Rally Championship (TSD format)," adds Parmar, who is an Adventure Nation Guru for Motorsport.
This can only be good news, both for Uttarakhand and for Indian motorsport.