Nature's Gift – Best Natural Wonders to visit in India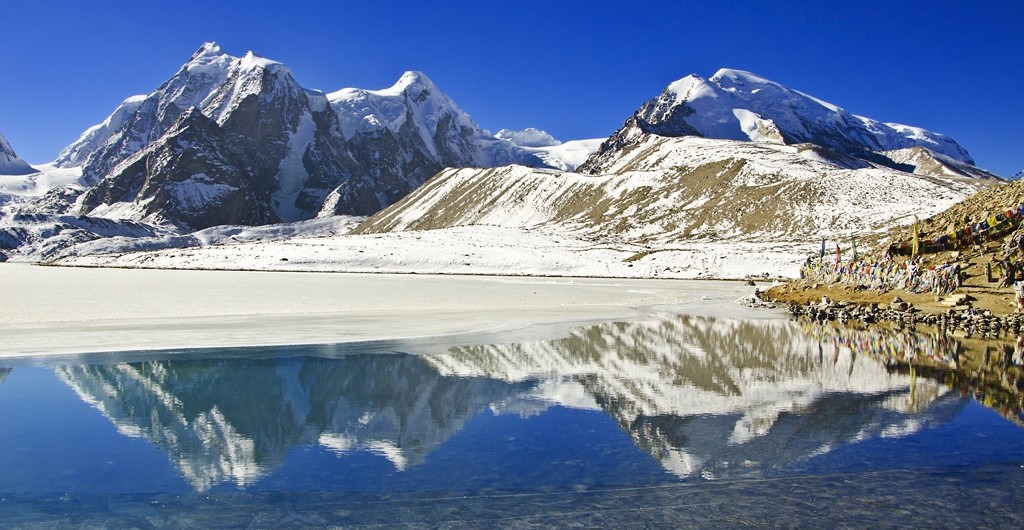 Latest posts by Kanika Chopra (see all)
Let's discover some of the most mesmerising natural wonders of India! These wonders will make you wonder, "How is it even possible?" Travel to these places and find out what's the story behind them! I bet they will enchant you!
Lonar Crater Lake
Lonar Crater Lake has an interesting formation which is believed to be formed by a meteorite hitting earth 50000 years ago! It's the world's oldest meteoric crater lake and third largest in size. This highly saline and alkaline lake will fascinate you with its unique flora and fauna! It's one of the most amazing natural wonders of India.
Location: Buldhana district, Maharashtra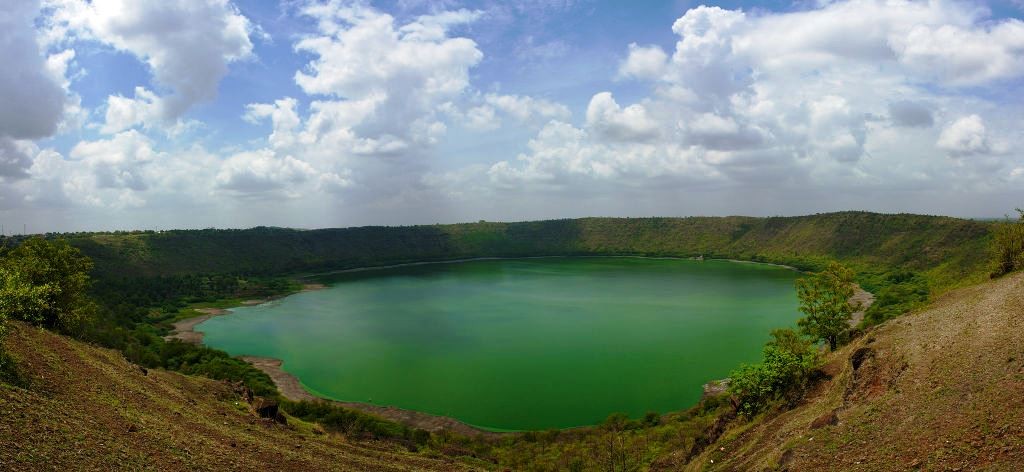 Loktak Lake
Largest freshwater lake in North-east India, it is the only floating lake in the world. The lake is full of circular islands known as phumdis dotted with huts where people live in. The lake has numerous species of waterbirds due to different types of wetlands. It's a sight to behold.
Location: Moirang, Manipur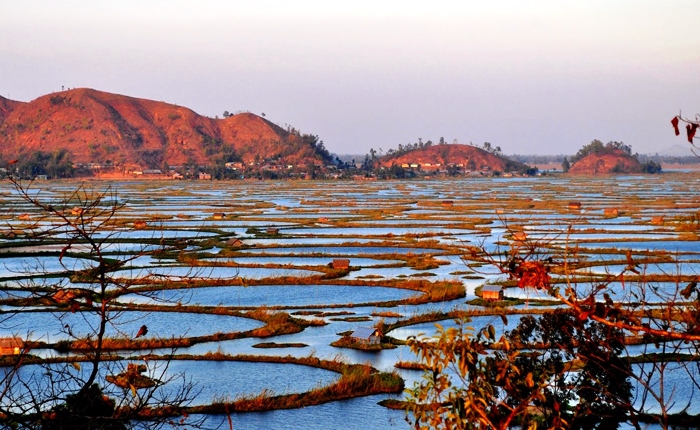 Columnar Basaltic Lava
When you look at it, you might feel that it is made by humans, but it is not! It's formed by a volcano which cooled down quickly and formed lava congealed into unique shaped rocks. Set out to visit the St Mary's Island in Arabian Sea also known as the Coconut Island and witness this enchanting geological formation called Columnar Basaltic Lava. It's a must visit place to admire nature's art.
Location: Udupi, Karnataka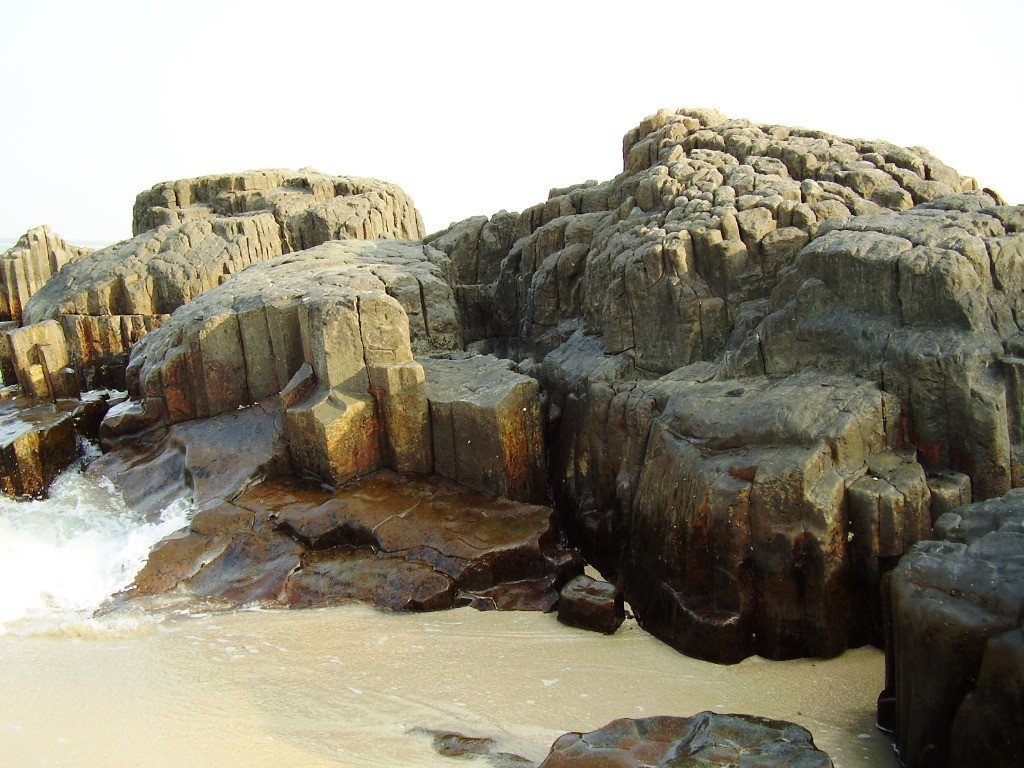 Sambhar Salt Lake
The incredible Sambhar Lake is India's largest inland salt lake and it is located nowhere but in the middle of a desert. The lake breaks the rule of deserts of being barren and dry! The delightful sight is a must visit natural wonder in India.
Location: Jaipur, Rajasthan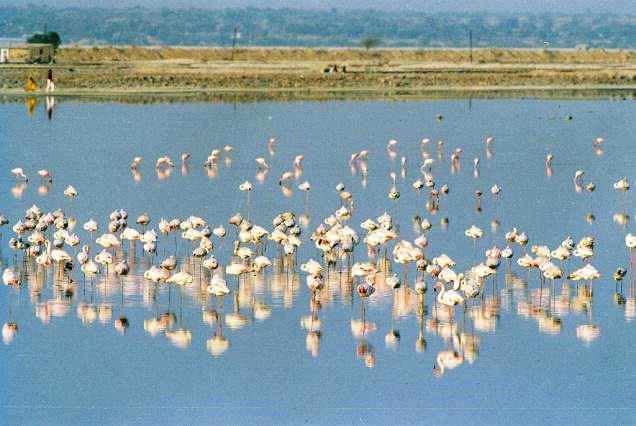 Hide and Seek Beach
Have you ever thought of walking on the sea? Well, Chandipur Beach is your chance. Popularly known as Hide and Seek Beach, it is one of the most unique experiences in India. Each day, the sea water here recedes about 5 km during low tides and comes back to shoreline during high tide. During low tides, you can only spot barren sand dunes.
Location: Chandipur, Odisha

Gurudongmar Lake
The sacred lake is among the highest lakes in the world and is situated in Sikkim. The view of snow clad mountains topped with cotton candy clouds will take your breath away! The surreal greenish blue coloured lake is a sight to behold. Trekking to the place is the only way to witness the beauty of this natural wonder.
Location: Sikkim
Know more about Trekking in Sikkim.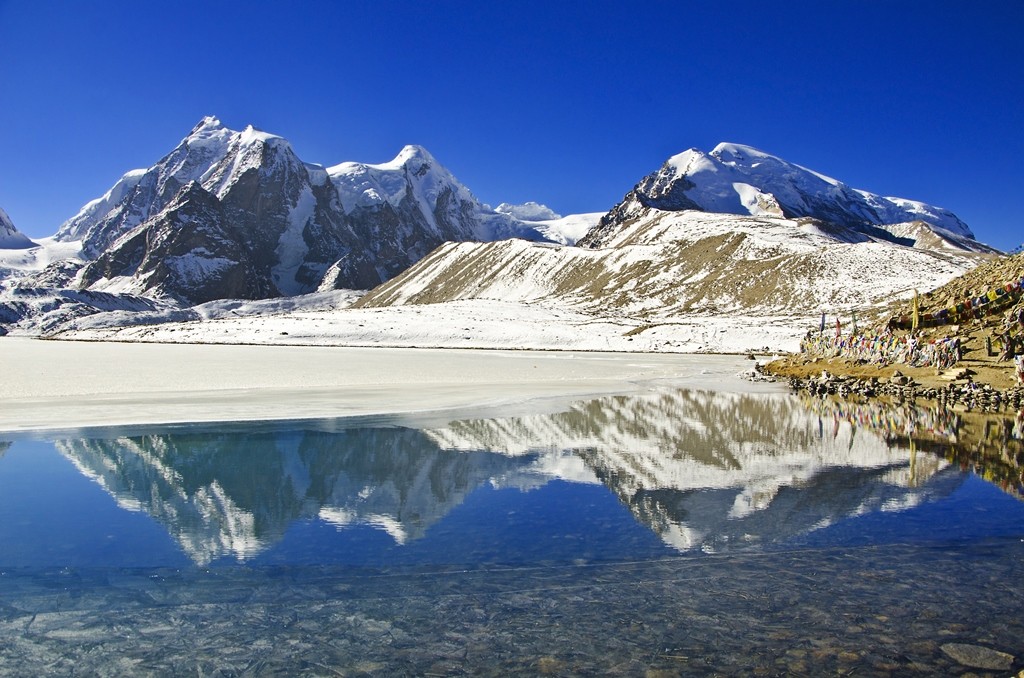 Aleya Ghost Lights
These mysterious lights are sighted in the swamps of West Bengal. The locals say that they are souls of dead fishermen and that you should never follow them! Well scientist says that these lights are gases created by the decaying organic matter in the swamps. When it appears on the surface and gets mixed with oxygen, the result of oxidization and ionization makes an alarming glow in the air. This natural phenomenon is called Will-o'-the-wisp. You have to follow this natural wonder to find out where it goes!
Location: West Bengal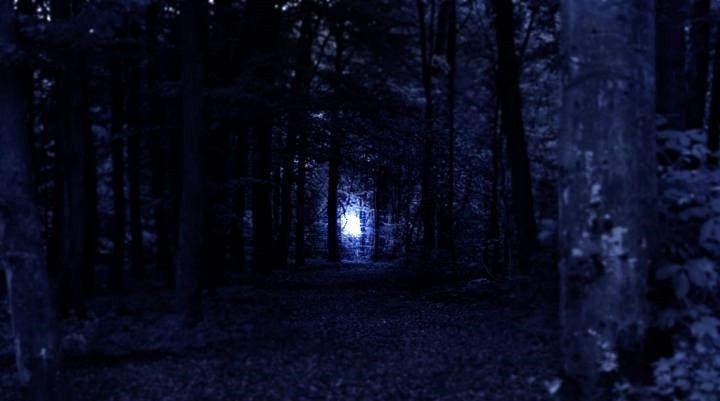 Magnetic Hill
Call it "Himalayan wonder"! Out of the many marvellous places in Ladakh, this is the most visited spot! This mystifying phenomenon defies the law of gravity! There is a point at Magnetic Hill, where you park your car and your car will move upwards instead of going downwards! This creates an amazing optical illusion. It is a must visit place if you are visiting the Land of High Passes – Ladakh.
Location: Ladakh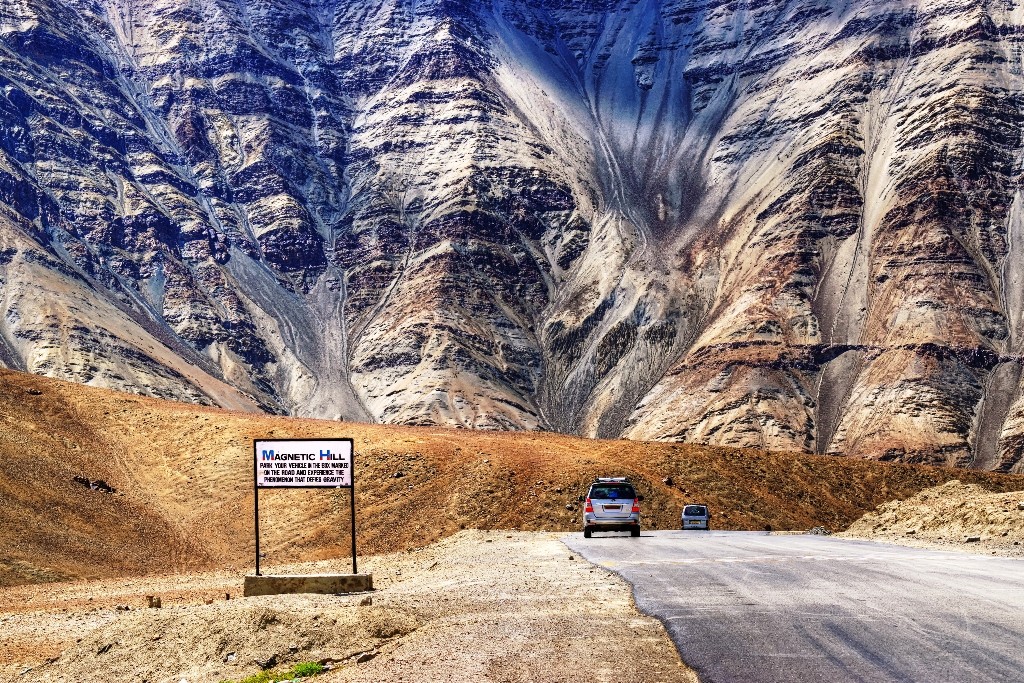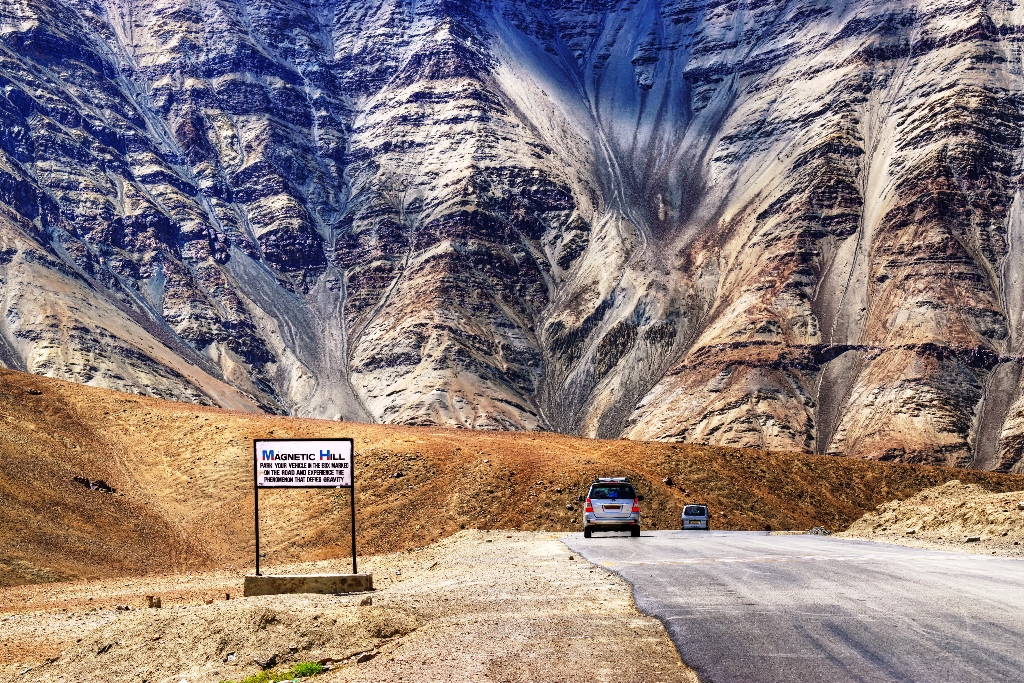 Borra Caves
The deepest caves in the country, located in the wonderland – Araku Valley, Andhra Pradesh are stunning.
These natural caves are said to have originated from the river Gosthani, which traversed through these caves. It's created due to the flow of river over the limestone area. It will be a thrilling experience to go on an adventure and take a walk in these caves.
Location: Araku Valley, Andhra Pradesh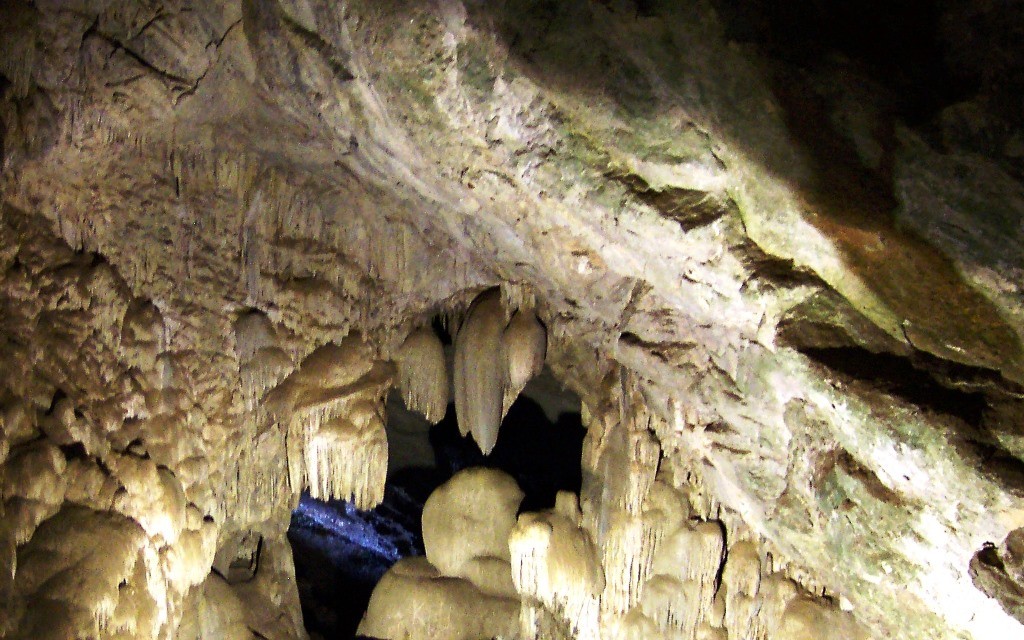 Living Root Bridge
It's a remarkable tree wonder! The rubber tree here actually has roots that can extend up to 3000 feet. It's a centuries old bridge, grown from tangled roots. It's an unusual natural wonder in India as well as the whole world. Traveling to this place is the best way to spend solitary time with the nature.
Location:  Mawlynnong, Meghalaya
Book your Living Root Bridge Trek here