River Cruising in India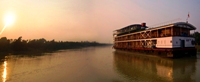 I am a happy-go-lucky person, who loves reading, writing and travelling. Gardening and good food are the other things that I am passionate about. My motto in life is simple, "Love what you Do and Do what you Love".
Latest posts by Meenakshi (see all)
River Cruising is a leisure activity that's organized along inland waterways, with stops at various ports en route. Since many cities and towns developed around rivers, river cruise ships often dock in the center of cities and towns.
River cruising is a unique way of traveling. It is like experiencing life in the slow lane, where the pace is gentle with no rush, nature all around, and abundant opportunities to explore riverside towns and cities along the way. It is a very tranquilizing experience in natural surroundings, away from the pressures of life, with good food and enjoyable company.
In recent years, river cruising has become an increasingly popular form of leisure travel. With smaller ships, and itineraries that take voyagers to big cities, small villages and through breathtaking landscapes, river cruise lines offer a very unique type of experience. Popular river cruises include trips along the Nile, Amazon, Mississippi, Yangtze, Mekong, Danube, Loboc (Philippines), and Rhine, Seine, Volga, Douro (Spain/Portugal) and the Po (Italy) rivers.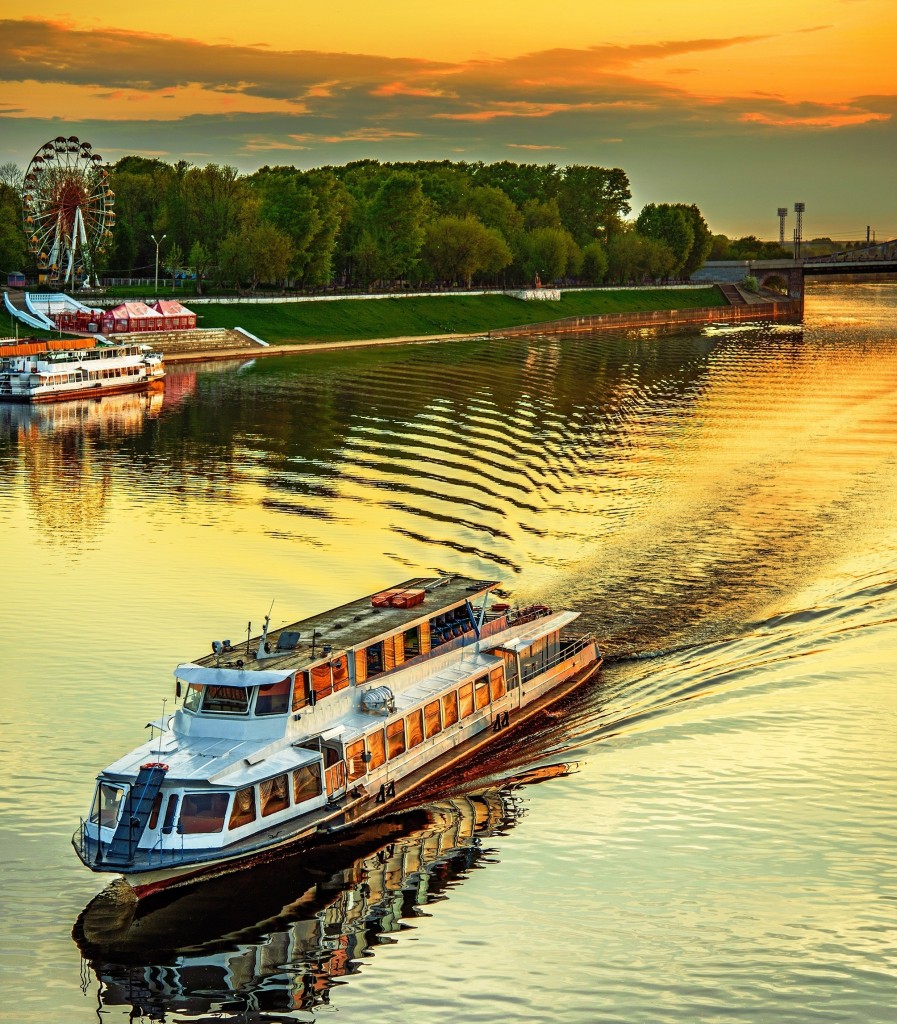 Wake up to the sound of birds, the splash of oars cutting through water and the smell of rural India and its natural greenery, when you go on an Indian river cruise.
India is progressively becoming a key location for luxury travel and luxury cruises. River cruises in India are gaining more popularity because of the diverse cultural legacies, geography and landscape along the banks of popular and historically rich rivers like the Ganges, Brahmaputra, and also the backwaters of Kerala. These cruises take one through history where the past and the future are seamlessly blended together into one beautiful tapestry.
The Ganges River, in the north, is believed to be the oldest in India, and is revered by millions of people all over the world. It originates in the Himalayas and is the starting point for many luxury river cruises. Ganga and its tributaries offer a range of landscapes, from distant mountains, the Gangetic plains and the religious ghats of Varanasi to the colonial buildings alongside the Hoogly (Ganges in Bengal) in Kolkata.
The Brahmaputra in the east, said to be one of the most ferocious of rivers, offers some of the most thrilling cruising experiences as it makes its way through Assam. In Madhya Pradesh, you are treated to the central Indian heritage in the Narmada cruises, while down south the Godavari showcases the temple culture that is prominent along its banks. Kerala's backwater cruises are a marvel of their own.
Along these rivers is witnessed rich flora and fauna. From wildlife, tea gardens and beaches to forests, creeks and a rich cultural heritage, there is something for everyone. The diversity of languages, customs, lifestyle and vegetation, from one city to another, is fascinating and a lesson in history in itself!
Best season in India 
River cruising is an activity that can be enjoyed during the dry season. 
Indian cruises
Following are the Indian rivers on which you can experience cruises:
Ganges
Brahmaputra
Narmada
Godavari
Kerala (backwaters)
Mandovi (Goa)
Adventure Nation, in collaboration with Far Horizon (travel partners), offers a great cruising experience on the Brahmaputra River. Check out the details Here
For more trips log on to www.adventurenation.com