Nestled at the splendid peak of Fateh Parvat and surmounting a height of 3,566 m from the sea level, Har ki Doon is one of the remotest places in the Devbhoomi of Uttarakhand. Its desolation, alpine vegetation and snow-capped peaks make this cradle-shaped valley, a perfect spot for trekking excursion. In addition, it offers several delightful views that leave the trekkers awe-struck, starting from the raw beauty of nature to ice-covered peaks of Swargarohini and Jaundha. The valley which is packed with the alpine meadows, stunning streams, vibrant Himalayan flowers and exotic wildlife species has many hidden gems that add an extra charm to the trekking expedition.
A Dream-like Trek to Har Ki Doon
Believe it or not – walking through the eternal meadow of Har Ki Doon is one of those experiences that remain entrenched in the heart and mind for life. The trail rewards you with fascinating views of mountain ridges, glaciers, ancient temples, alluring caves and rustic hamlets.
It is believed that this valley holds a religious significance for Hindus and shares its past with the age of the Mahabharata. According to the locals, the eldest brother of the Pandavas, Yudhishthira, scaled the Himalayan peak 'Swargarohini' on his way to heaven. Also, there is a temple dedicated to eldest brother of the Kauravas, Duryodhana.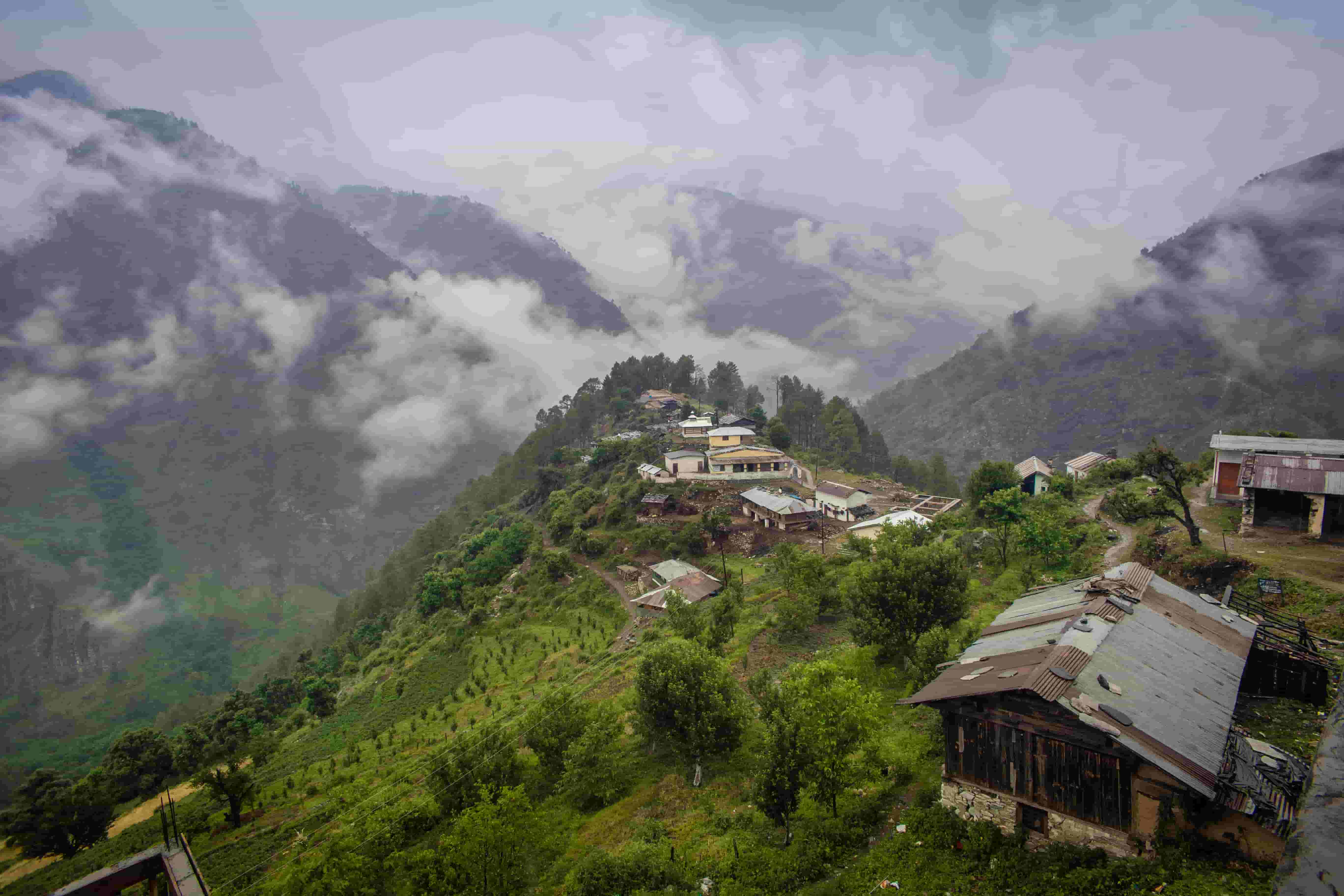 The initial phase of trek begins from Sankri Village to Taluka, which is located at a distance of 12 km from Sankri. Further, the course goes through icy pools, alpine meadows, moraine ridges, and pine and oak forests. On way to the summit, trekkers get an opportunity to capture spectacular views of the valley in camera and learn about the simple yet amazing lifestyle of locals. Also, eyes will be fascinated with a sight of Brahma Kamal flower that blooms in a beautiful alpine lake called Mahinda Taal.
Location: Uttarkashi, Uttarakhand
Duration: 7 Days
Trekking Distance: 54 km
Maximum Altitude: 3566 m
Grade: Easy to moderate
Start Point: Sankri
End Point: Sankri
Best Season to Visit: With pleasant weather conditions, the Har Ki Doon Trek can be undertaken round the year, except the monsoons. From December to March, the region experiences incessant snowfall, thus, adventure enthusiasts need proper physical training and experience to head for the trek during this time. Notably, the average temperature ranges from 11°C to 2°C, although at night temperature dips below freezing point.
Moreover, spring season i.e. from mid-April to June is considered as the best time to engage in this expedition. At this time, the average temperature ranges between 22°C to 10°C.
Several trekkers undertake this trek from September to November due to safe weather condition. The average temperature ranges between 18°C to 9°C.
Warm-hearted locals
Uttarakhand is not only known for its majestic hills and religious significance, but also for its warm-hearted inhabitants. They are the one who makes this place a travel-friendly state. Visit the religious memorials in towns and villages and explore the lifestyle of people and traditional practices followed by them.You will be surprised to see that people of Uttarakhand keep culture and religion very close to their hearts. Their generosity and admiration for the travelers make the expedition one of the most cherished memories.
Quick Overview of Elevation Points: Basically, the Har Ki Doon trekking expedition starts from the capital of Uttarakhand, Dehradun. The drive from Dehradun to Sankri goes through charming villages of Purola, Nainbagh and Naitwar, taking around 7 hours. Situated at an elevation of 1950 meters, Sankri is the base camp of the trek that offers astounding vistas of the quaint Himalayas. Next day, move towards a small village called Taluka at 2560 meters. A major perennial Himalayan river, Tons flows from here. The trek heads to the final destination Har Ki Doon that stands at an altitude of 3566 meters. Leaving the mountains behind, descend to Taluka and then to Sankri.
Itinerary
Day 01: Dehradun – Sankri > Day 02: Sankri – Taluka – Seema > Day 03: Seema – Har Ki Doon > Day 04: Camp near Kalkatti Dhar – Har Ki Doon > Day 05: Har Ki Doon – Seema > Day 06: Seema – Taluka – Sankri > Day 07: Sankri – Dehradun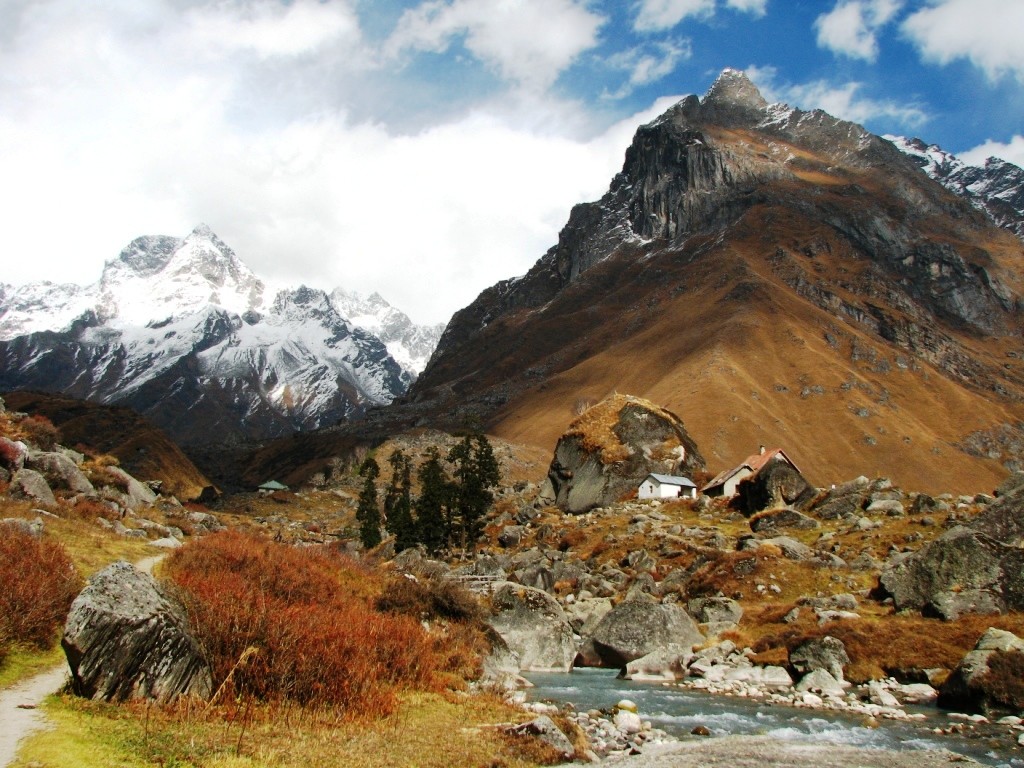 My Footprints in the Paradise Called Har Ki Doon
Unlike other Himalayan treks, Har Ki Doon trek deserves a special mention because of the splendid views it offers. Without any doubt, this trek is a delight for those who want to witness exotic Himalayan flora and fauna. For city dwellers, this is a perfect escape from the mundane life. A walk on lush green landscape along with snow patches is surely a delightful experience to one's eyes and soul.
After planning an excursion with my two best friends, I landed at Jolly Grant Airport from Delhi. At the airport, we met our tour representative who welcomed us with a beautiful flower bouquet and a charming smile on his face. He briefed us about Sankri and asked us to wait for sometime as we had to wait there for our other fellow trekkers. Later, we became a group of 10 people with their arrival. We all boarded the taxis arranged by the tour representative and moved toward Sankri. 
The views of snow-covered hills, monasteries and temples were so stunning that they cannot be described in mere words. We had lunch at a roadside Dhaba near Nagthat. After 7 hours, we reached Sankri – a stunning village at Uttarkashi, which is located 13 km inside an exotic Govind Wildlife Sanctuary, where I captured splendid views of mountains animals like black peak, swarg rohini and bandarpunch. Further, the trail passed through River Supin and the dense forests of pine, maple and chestnut trees. The sound of gushing water and birds' chirping poured into my ears like a melodious song. After reaching Sankri, we had a dinner at GIO camp Sankari.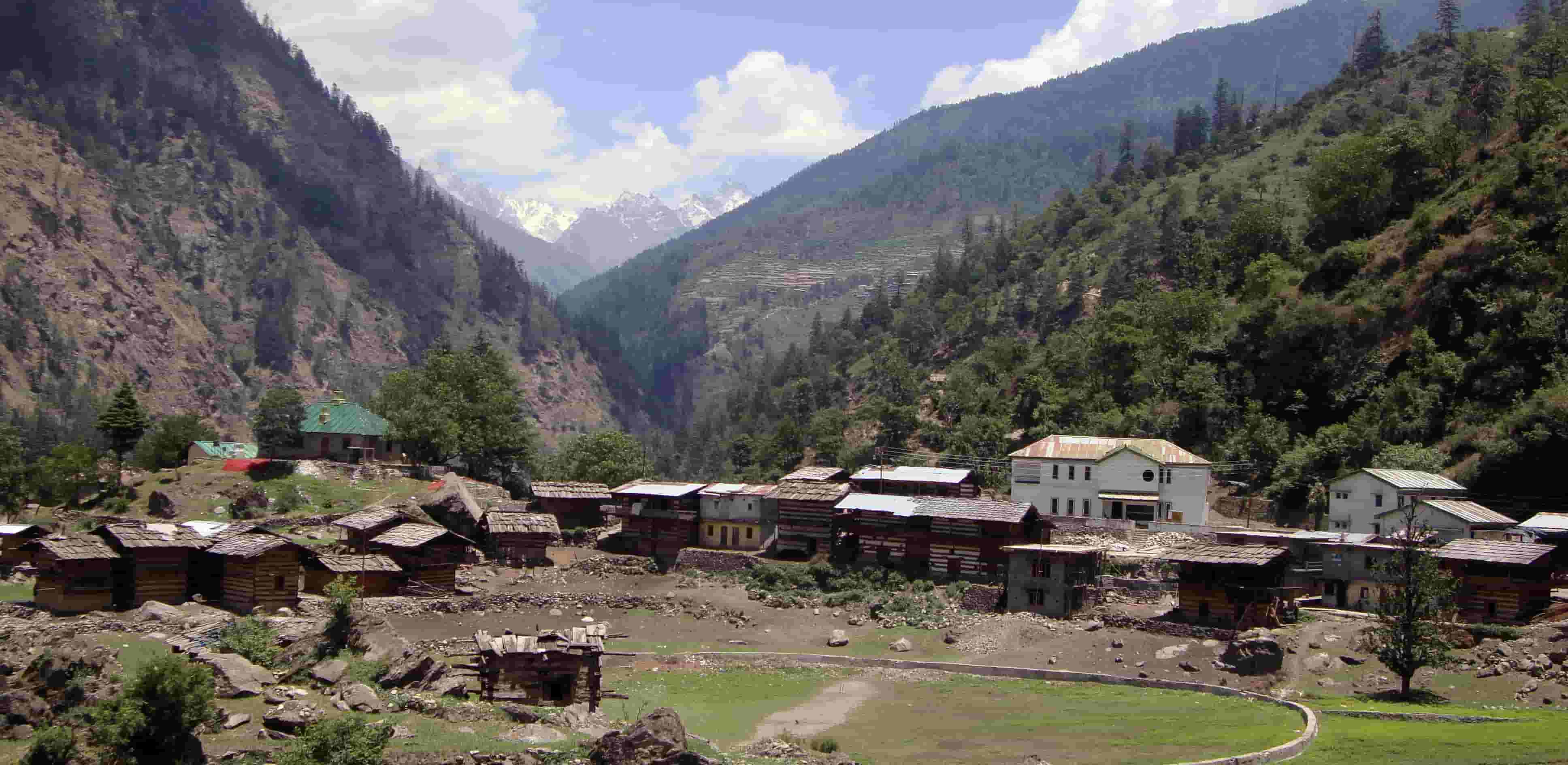 Next morning, we woke up to a spectacular view of sunrise. After breakfast, our trek began from Sankari to Taluka via Osla and Seema. In the initial phase, the trail was quite easy as it was filled with pastureland and vibrant flowers. Suddenly, it started raining and our guide instructed us to not move further. So, we took out our raincoats and after wearing them we sat in a place covered with trees. Showers made the trekking difficult and the trail turned foggy, however, the vistas became more alluring and mysterious. We crossed Seema Market and reached Taluka gradually. We spent a night in the tents under the glittery sky.
Today, it was the day to make it to the final destination, for which we had been waiting so long! After breakfast, we moved towards Har ki Doon. The trail was pleasingly undulating with a steady gradient, which helped us in maintaining good speed.
The aroma of orchards, Himalayan primroses and the forest kept seeping inside us, just like a magic these flowers create to attract a swarm of bees. The clear-crystal views of Swargarohini and Bandarpoonch peaks were a feast to our naked eyes.
Further, we crossed a cantilever bridge and just after that the path became extremely high and slopes turned rough and perpendicular. Climbing on that giant and the demanding trail took a lot of concentration and efforts. Despite that, it was a remarkable experience as success gave us an immense pleasure. En route, we luckily met local school-going kids aged between 5 and 8, along with their parents. We clicked several pictures with them and it was quite an overwhelming experience. Thankfully, I had a few chocolates in my bag which were distributed among the children.
Our next resting point was Charota waterfalls where we spent around 20 minutes and it gave us immense relief after a long exhausting day. Later, we reached Har Ki dun after a total of 6 hours walk. Sun had already set down in the valley but the enclosing peaks were reflecting the blonde shades of the sun. We captured several group selfies there and spent a wonderful night under the tents.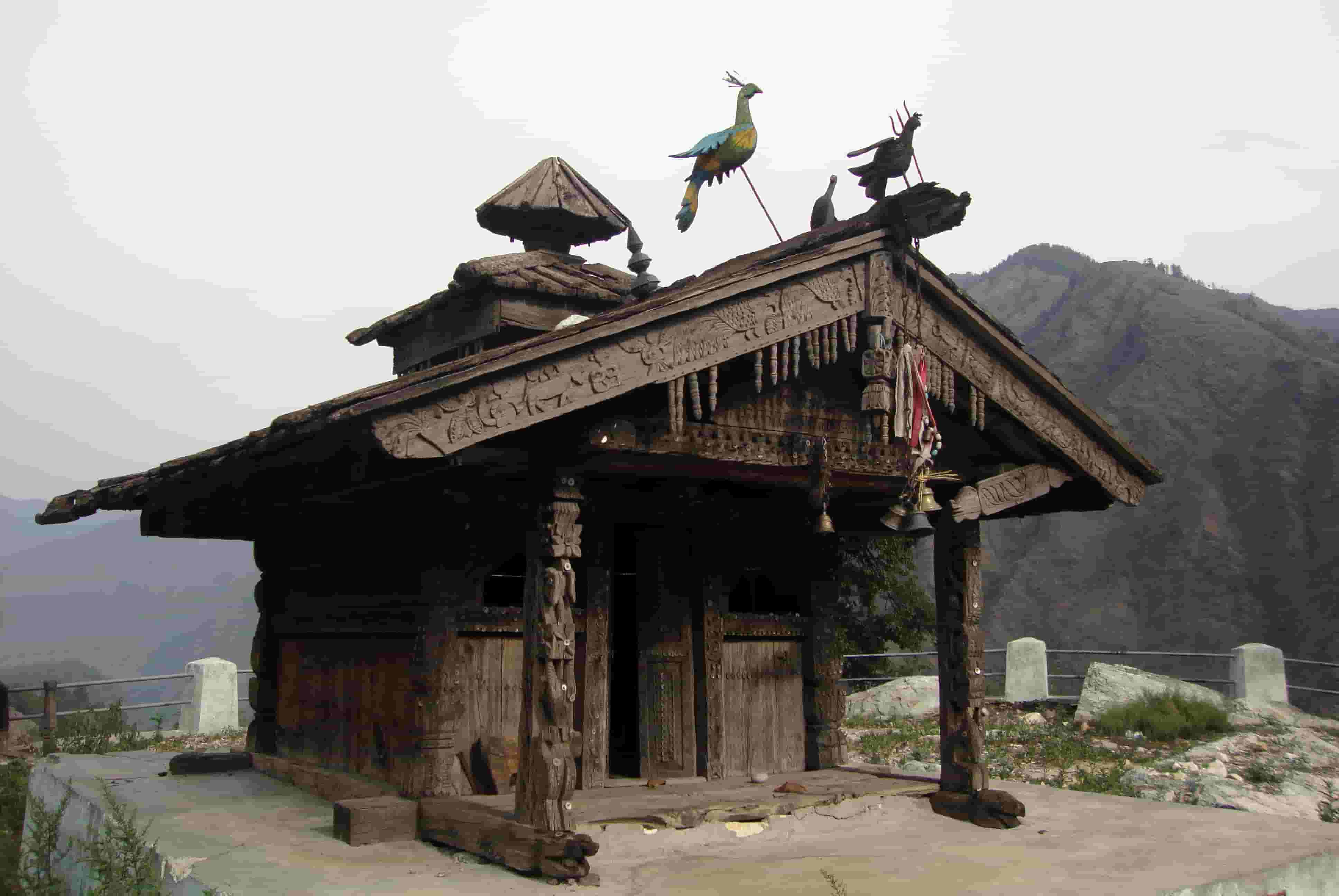 Way Back to Sankri
On Day 4, we moved to Hata Valley after breakfast. Trekking to Hata Valley was an experience in itself. We encountered with Shepherds came there from far away villages with their herds. In the afternoon, we came to Har Ki Doon.
Next day, we woke up to a beautiful morning in the valley surrounded by lofty trees and mountains. After breakfast, we descended towards Seema Market. We first reached to a temple in the Osla Village, where we interacted with the locals and collected more information about the place. Later, we reached Taluka from Seema and spent a night in the tents. Next morning, on our way back to Sankri, we captured amazing views of flora and fauna in our cameras. We reached Sankri after 5 hours of tiring yet fascinating journey. On last day, I headed to the airport with my two friends, after bidding adieu to our fellow trekkers and tour representative.
Do Not Forget!
Respect nature, wildlife and local traditions
Travel in a group of 3 to 4 people
Respect local culture and be sensitive towards wildlife
People with heart disease, diabetes, asthma or high altitude sickness should avoid the trek
Work on the fitness levels for the trek
Prior research is a must
Don't try to compete with fellow trekkers, just set your own pace
A Handy List of Trekking Essentials
Trekking shoes/Trekking pole
Warm clothes/Mosquito repellent
LED flashlight/Headlamp with extra batteries
Extra pair of woollen socks/ Raincoat/Gloves
Sunscreen Lotion/ Sunglasses/Lip balm
Water Bottles/Energy drink and bars/Emergency Medical Kit
This trekking expedition to Har Ki Doon not only gave me a plethora of wonderful memories to cherish but also help me in conquering my fears. A closer sight at the jewels hidden in the snow capsule mountains is something that one should definitely experience at least once in a lifetime.