When the continents were joined as western Gondwana, Amazon flowed west from the interior of the present day Africa. 15 million years ago, the rise of the Andes Mountain range blocked the river and caused the Amazon to become a vast inland sea. Gradually it became a massive freshwater lake.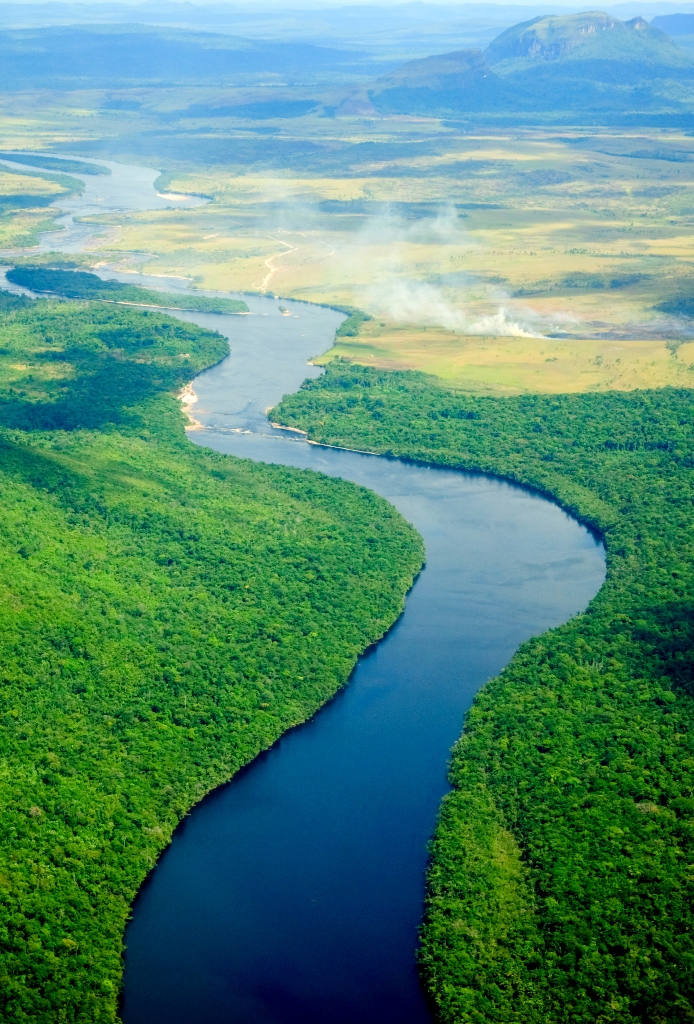 The Amazon River is said to have come into being as a transcontinental river approximately 11 million years ago, when the waters worked through the sandstone from the west and the Amazon began to flow eastward. It led to the emergence of Amazon rainforest. During the Ice Ages, sea levels dropped and the Amazon Lake speedily drained and became a river.
During the wet season (December – June), the Amazon River reaches over 190 kilometers in width. It is the second longest river in the World at approximately 6400 kilometers (only the Nile, in Africa, is longer). Because of its vastness, it is sometimes referred to as The River Sea. It has over 1,100 tributaries, 17 of which are over 1,500 kilometers long.