Travelling Mistakes People Make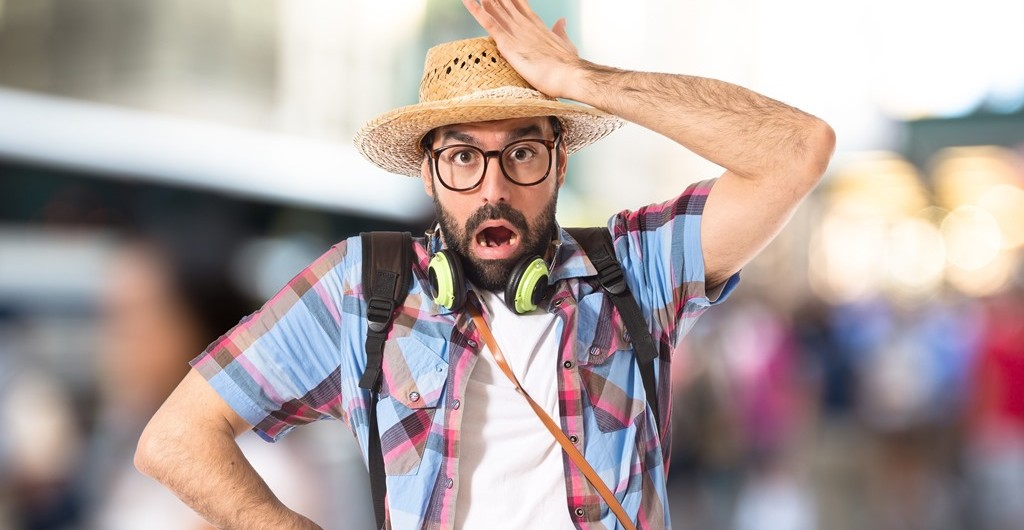 I am an ardent foody, who likes travelling. In my free time, I blast my ears with good-quality Heavy Metal. Watching culinary shows, writing songs, playing drums, guitar and keyboards, playing cricket and singing consume much of my leisure time.
Remember the famous quote by Saint Augustine, "The world is a book, and those, who don't travel, read only a page"? Man, was he right?
For most of us, what we have seen around us is our world. And that includes all the things we have seen on TV, read about in magazines or newspapers, or heard from others. Though, most of them try to give us as true a picture as possible, something always seems missing. It is the experience that these informative pieces fail to deliver. And, why would they not? We cannot feel through words (it is possible only in romantic poems or movies). For example, if someone were to tell you, "I could feel the wind on my face", would you be able to feel it? No. Right?
For a first-hand experience, you have to get off your seat, and TRAVEL. Stop whining; stop complaining that planning a tour is painstaking or that you are too lazy to do it. Got a laptop, mobile or desktop with a working internet connecting? USE IT. Do a bit of research, read a few blogs and plan a trip… Just try not making the following travelling mistakes that most people do, and you will be just fine. Or we may say just follow the 10 Commandments of Travelling, and that's all.
 
Thou shalt not Plan in Haste
A lot of people decide to take a quick getaway, quickly. They get the troupe together for an hour or so and plan everything out, fast. Remember the Biblical saying, "As you sow, so shall you reap." – Galatians 6:7. In this case, meaning how satisfying the trip comes out to be will depend on how much effort was put into thinking about it. Every aspect of a tour takes time – deciding the destination(s), transportation, duration, accommodation, to-do list, and most importantly, the Achilles' heel of all, the budget. So, get your circus together at somebody's place, get a few beers and chips, and chit-chat about it for at least more than just an hour.
Thou shalt not Book Tickets at the Last Moment
This 'commandment' is not coming from the holidaying Jehovah, but from me. For some reason, which differs every time, I am never able to plan a trip in advance and book tickets beforehand. And let me echo the voice of my dejected soul, "This was a bad idea." What happens is that I mostly start searching for tickets just a couple of days before I have to show myself out the door. And by this time, the trains are full…all classes and all general quotas. The status I see is "Regret or Waitlisted". Then I have to wait for Tatkal to open and well, we all know how slow the IRCTC website is and how pestering the agents are. There are mostly no seats left, and my efforts go down the gutter. Even the flight fares go up and become an 'out-of-reach' thing. So, take my heart-filled advice and book early.
Thou shalt not Over pack
Another mistake, I failed to learn from for a long time, but you please avoid it. I always end up taking a big and heavy bag for just a couple of days' trip and it proves to be too much. And since the bag is big, I tend to pack more t-shirts than I need. 5 for a 2-day tour…and this does not include the shirts I wear at night, in the house or in the train. The bag becomes too heavy (well, obviously) and by the end of the tour, it seems a mess. So, keep only what you need, and don't pack the entire closet.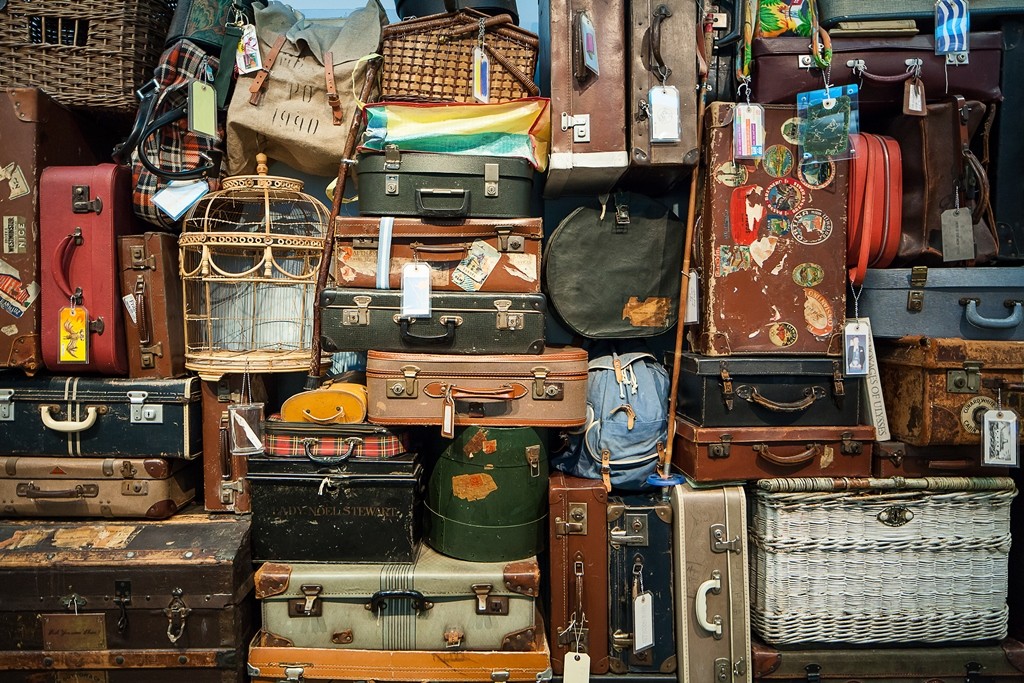 Thou shalt not Over-plan
Another cardinal mistake, which could take you to disarray! Stop acting like a superhero, thinking you can do all at once. Be practical, consider yourself a common man. There will be too much to do, and you won't be able to enjoy anything properly. So, add only those things to your list that you really want to do and have been dreaming about for ages. The rest can be done next time. What this will do is let you enjoy just a handful of things to the fullest and also give you a reason to tour that particular place again.
Thou shalt not Consider Tour Guides your Bible
The internet and the print media nowadays are flooded with guide books, claiming to have all the dos and don'ts of travelling. A lot of people buy one of these, go by their every word and then complain about not having the time of their life. While most of these keep the tourist's interest at heart, they often over emphasise things that don't have to be over emphasised. Another demerit of using these is that they sometimes do not cover things that are really important. For an authentic experience, especially if you are going to a place, you would call 'exotic', avoid believing everything the books tell you and be willing to explore.
Thou shalt not have an Unorganised Budget
For most of us, when we decide to go on a trip, the first thing that rings our mind is the budget. Don't even think of starting to plan your vacation without haggling over the budget. And once settled, have a discussion about how much to spend, and where. Keep a designated amount for all your needs, make a list if you will, and stick by it. This way, you are helping yourself make a better use of it and if your planets are correctly aligned, even save a few bucks. Keeping an unorganised budget may lead to more spending on something, for which less would have done the trick, and not having enough left for the important things.
Thou shalt not Overlook the Exchange Rates
This 'commandment' is for those, going on a foreign trip. Before you decide on the budget, consult the current exchange rate and see future projections, if available. Being misinformed or uninformed about it may lead to your purse strings loosening more than you planned for. And if you decide to go shopping, you can be in a serious pickle. This will help you efficiently decide on how much you will need for the entire trip.
Thou shalt not Pack at the Eleventh Hour
This one is applicable for both, the "to" and "fro" part of the trip. I am a creature of habit, and always pack just 0.5 hour before I have to leave. And what happens is, I forget to pack some or the other stuff… towel, toothbrush or once even a pair of jeans. When you know you have to leave at a particular time, start packing a comfortable 2-3 days in advance. This way, even if you forget something, you have enough time to make a checklist and keep what you didn't initially.
Thou shalt not Limit Yourself on Options
Even while abiding by the 1st Commandment of travelling and planning everything out, do not limit yourselves on options. Many times, we decide exactly what to do and when we reach our destination, we realise we can't. This naturally leads to getting disheartened, but not if you are open to doing something else. Look up on the internet for the same and keep your spirits high.
Thou shalt not Leave at the Final Second
We all know we have to reach the airport, bus or railway station at a particular time, and we leave accordingly. For example, if we have to get to the airport 1 hour before our flight and it takes another hour to reach there, most people leave 2 hours before the flight. But, what we do not consider is the possibility of a traffic jam or a metro issue (those, who use it). If you leave exactly when you are supposed to, and any such thing happens, you may end up missing the flight or train. So, it is always better to give yourself a little time margin and head out may be 3 hours before the train or flight.Now, you know the 10 most common mistakes people make when travelling and how you can avoid them. So, take my advice and follow these tips; you will never come home dissatisfied.

Leave on time!