Bunk Gym and Go Trekking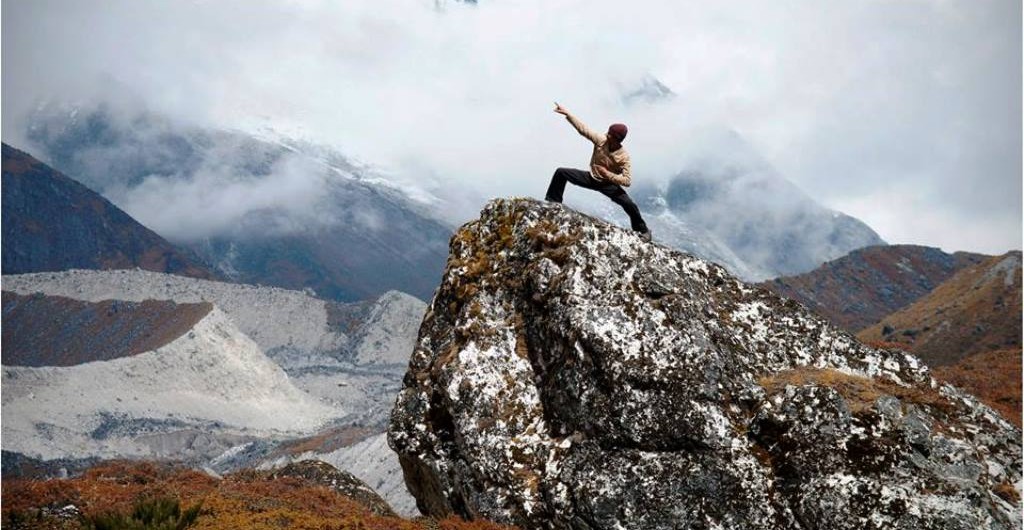 I am an ardent foody, who likes travelling. In my free time, I blast my ears with good-quality Heavy Metal. Watching culinary shows, writing songs, playing drums, guitar and keyboards, playing cricket and singing consume much of my leisure time.
Have you been spending loads in the gym to get your body in shape, but feel bored by the stereotypical routine and exercises? There is another way you can do it, and it would be a lot better than the gym – Trekking! Yeah, that's right! Hiking/Trekking is an excellent way to keep yourself up and running. It gives you the chance to exercise in natural conditions, unlike those simulated ones in the gym like on a boring treadmill. Ascending cliffs with the oxygen level decreasing as you go higher will tone up your body like nothing else.
Be glad you are in India as the hilly terrain in the northern part gives you endless opportunities for hiking. There are trails aplenty that you could take through the mountains. Consider the blast of cultures that will take you over as you journey past scenic hamlets, and you have got yourselves a fiesta. The famous children's author, JRR Tolkien said in the Lord of the Rings, "All those who wander are not lost", and he was right. Wandering endlessly does not always take you far from everything, but closer to yourself.
There are treks that vary in difficulty and altitude, and you can go in an increasing order to get your body used to it and prepared for the next challenge. In order to prepare for these treks, all you got to do is to start with brisk walks, jogging, climbing stairs and some breathing exercises. This should get you ready for the easy treks, and a few easy treks would set you in motion for the tougher ones. A couple of these every year would guarantee overall fitness. Bunk gym and go trekking for a healthy life. Here is a description of some treks and the sort of workout they will give you, arranged in the increasing order of difficulty.
Easy Walking – Like Walk in the Park. Well almost!
Don't be a hero and start walking to maddening altitudes the very first time. Go step by step, picking the easy ones in the beginning and then move on to bigger things.
The Sandakphu-Phalut trail is perfect to get you going. Sandakphu is an approximately 12000-feet high mountain in the Singalila Ridge and the highest in the area. It is among the very few spots to give you uninterrupted views of four of the 5 highest peaks on earth: Mount Everest, Kanchenjunga, Lhotse and Makalu. Beginning from Darjeeling, you can pick from a number of routes, all of which pass through Tonglu, to reach the top. You will be climbing mountains only for three days and that too will be contrasted by lots of downhill sections. Once you reach Sandakphu and see the views, you heart will leap in joy, but there is more, from here, you reach another cliff, Phalut, which gives you similar scenes.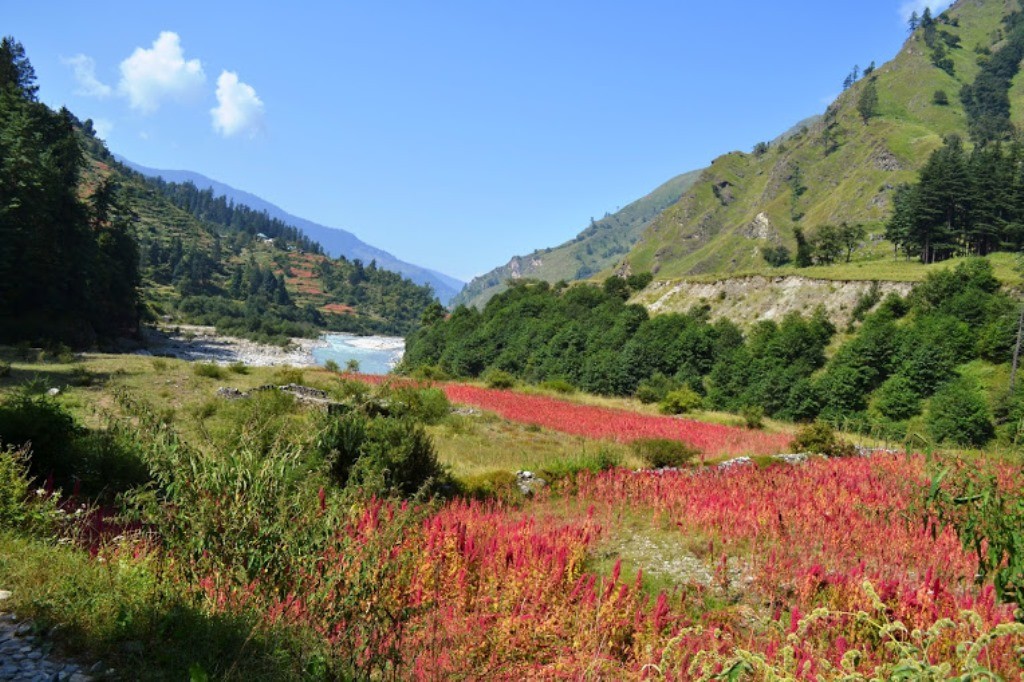 Another easy-peasy hike to get into the trekking habit is the one to Har Ki Doon. With a maximum altitude of around 11500 feet, it will not leave you gasping for breath, but will win your heart with a natural setting like no other. This trek is one of the few in India that literally lets you walk on a glacier! Get your best trekking shoes because you are going to need them. Har Ki Doon is as naturally intriguing as it is mysterious or let us say, mythical. Legend has it that Yudhishthira went to heaven from atop the Swargarohini peak, which dominates the valley floor. Just three days of comfortable ascent means that you can do it in a jiffy.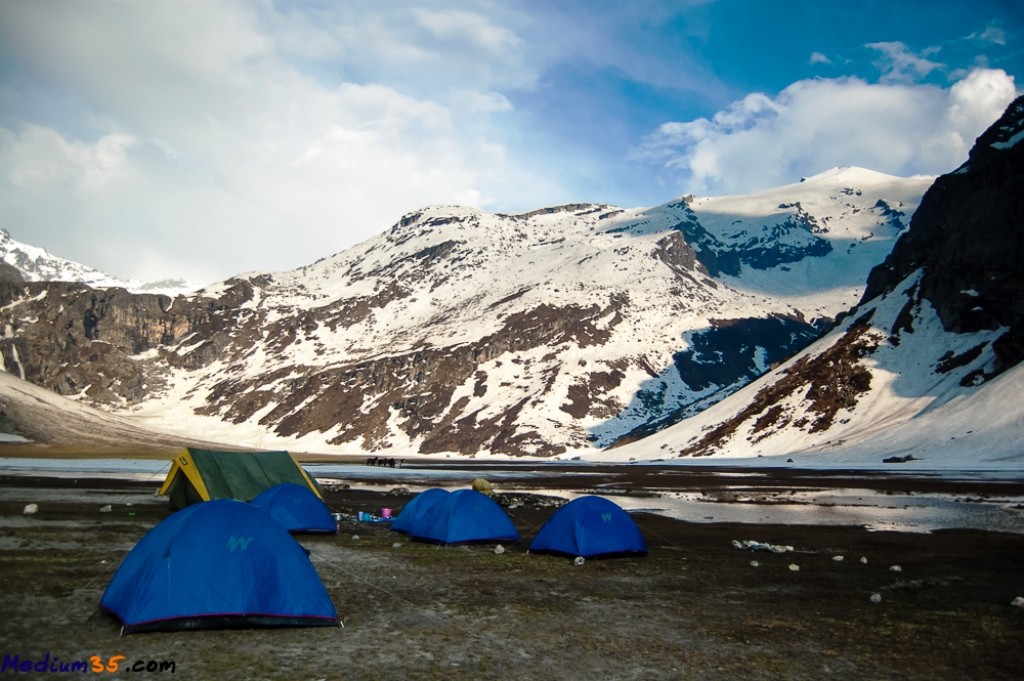 You may even walk to the approximately 13000-feet high base camp of Deo Tibba Peak. The walk will be a mix of steep climbing and leisurely walks on velvety pastures, giving you the proper essence of hiking. Just wait till you walk a little further from the Deo Tibba base and see Chhota Chandratal, an alpine lake with blue waters. Just lay back, relax and reflect on life, which would definitely lead you to discovering yourself, not as a traveller, rather as a person. Three days of uphill walking, in which one day will be on flat grassland, will really fuel your appetite for trekking.
A Little Difficult – Pushing Yourselves and Feeling the Pangs
After you have conquered small heights, it is time to apply your newly learnt skills and also push yourself a little harder. There are a number of hikes that will take a bit out of you and make your lungs stronger. The increasing elevation will result in diminishing oxygen levels, making your lungs use up all there is, resulting in more breathing efficiency in the future. Even for this, you can have your pick from trails that again entail varying levels of physical work.
The easiest among them is the one to Bhrigu Lake. In the 90s, the Swiss Alps were almost like a cliché, being shown in many Bollywood romances. A glacial pond, at over 14000-feet, surrounded by green, grassy meadows, and the hike to it, through magical coniferous forests. Fairly short, this 4-day trek begins from Rumsu Base Camp and involves only a couple of days of walking uphill.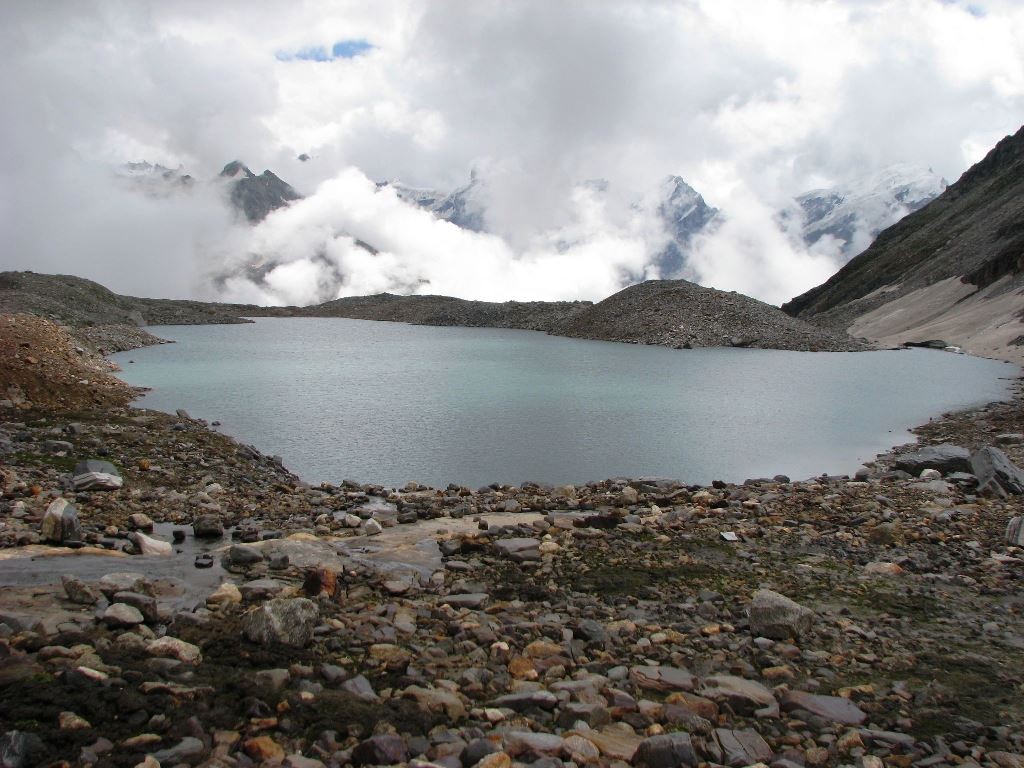 The trail, which will give you the first true taste of hard-core trekking and drain you a little, will take you to Rupin Pass. A different natural scene at every step awaits you on the journey to the 15000-feet high pass. Pine forests will turn to those of Deodar, and then into meadows, ultimately transforming into a barren and rocky land. The final approach to the pass may make you use ropes as it is narrow and steep, and may be buried underneath mounds of snow. While making your way to the pass, you will have to tread uphill for five days, perfect for a good workout in natural conditions.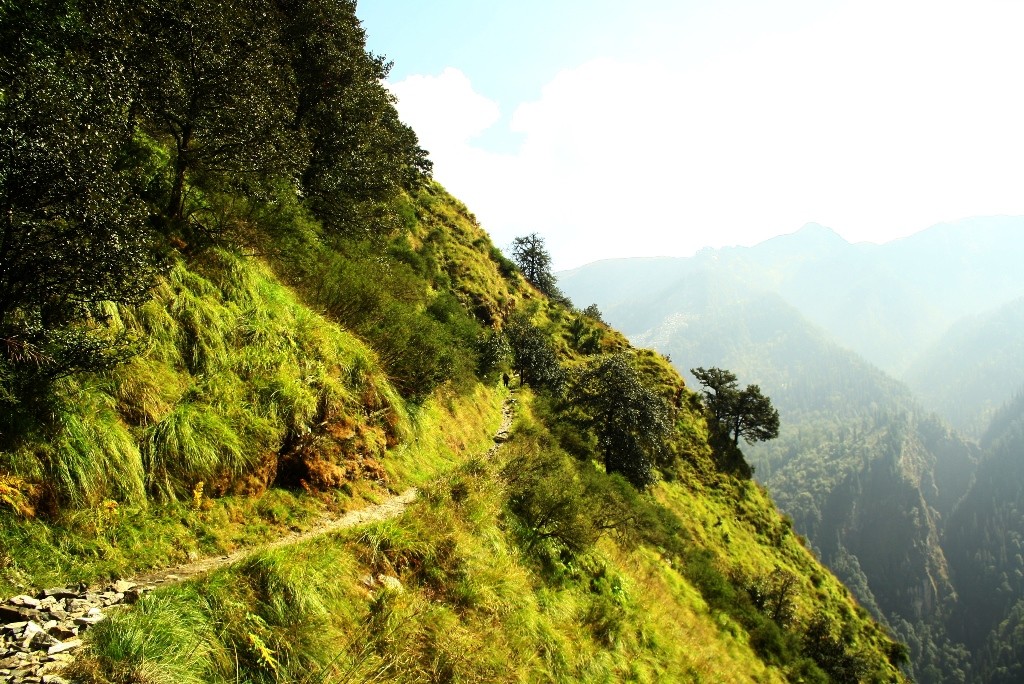 To combine physical work with a bit of off-beat adventure, head to Roopkund. Roopkund – just the name is enough to send small shivers down the spine of those, who know about it. And those, who like horror stories and movies, will find themselves at home here. A 1600-feet high glacial lake in Uttarakhand, Roopkund is known around the globe for the human skeletons found in and around it. The journey to it is as mystical as the place itself, and resting spots like Ali Bugyal and Ghora Lotani will tell you why. With nothing but acres of lush grass all around and the clear blue sky above, these meadows will make you think about staying here forever. Five days of continuous climbing will make your limbs stronger as you may have to pull yourselves up rocks and boulders.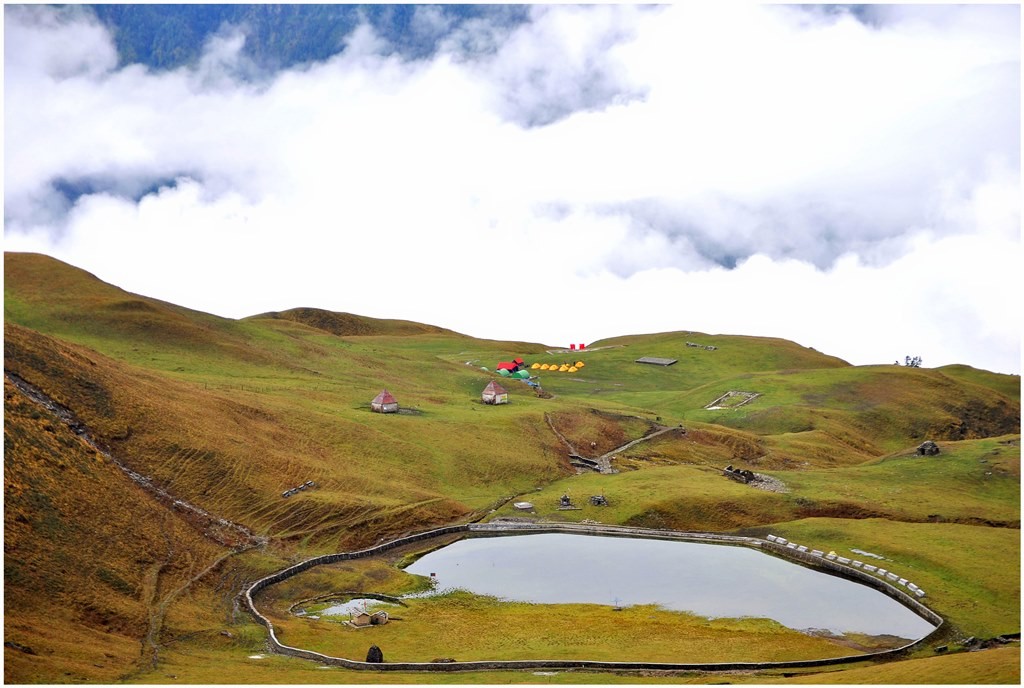 A mountain pass in Sikkim, Goecha La will put all your mountaineering skills and stamina to test. From a height of merely 5700 feet in Yuksom, you go on a gruelling on-foot journey to more than 16000 feet above sea level at the pass summit. Over the course of the journey, the changing Eastern Himalayan landscape will befall your eyes, making you want to never put your camera away. This trek entails a whole week of gruelling climbing through rugged terrain, low oxygen and biting cold. It is so challenging and toll taking that you will get a complete day to rest and acclimatise to extreme climatic conditions.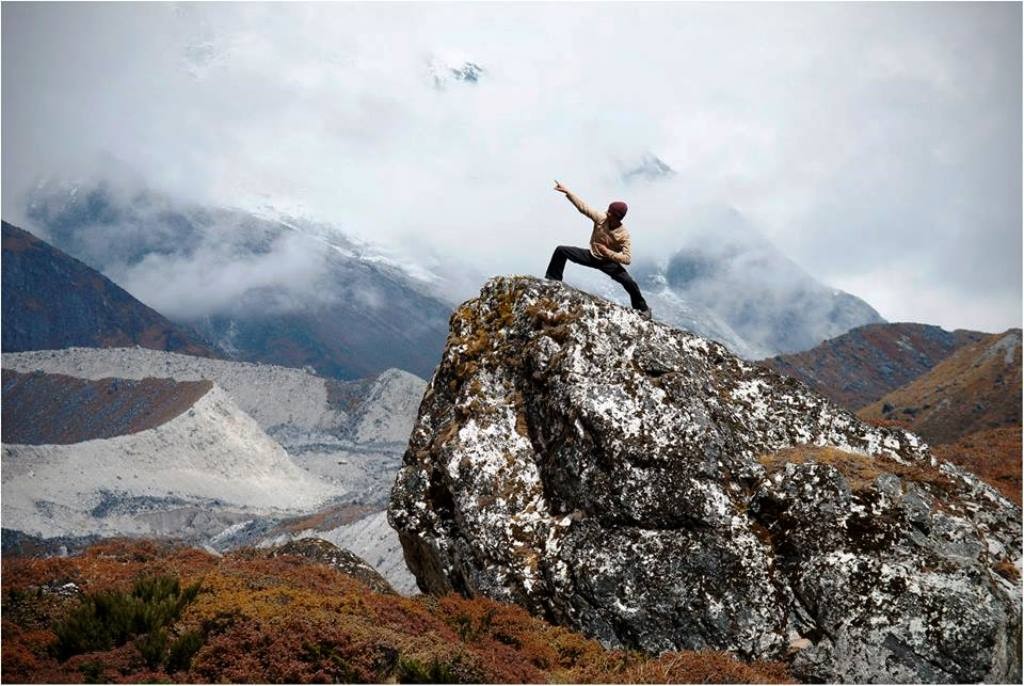 Mind-boggling Altitude Gain – The 'Baaps' of Most Hikes
There are the two hikes in the Indian Himalayas that will take your stamina, skills and self-belief to the ultimate test. Temperatures below freezing point, altitude of almost 20000 feet and oxygen levels at their bare minimum will take it all out of you, giving you the best possible workout that even a gym cannot.      
Do what most people would not even consider, by going on the treacherous Parang La trek. Located at an altitude of around 18290 feet, this mountain pass would make many people feel the chill by its very mention. All through the journey, you will be treated to the barren, yet spell-casting beauty of the Spiti Valley. After descending from the pass, you will get a chance to walk on the shores of Tso Moriri, a high altitude glacial lake in Ladakh. You better start preparing for it way in advance and get yourself checked by a good physician, for five days of ascent will be tiring as Hell.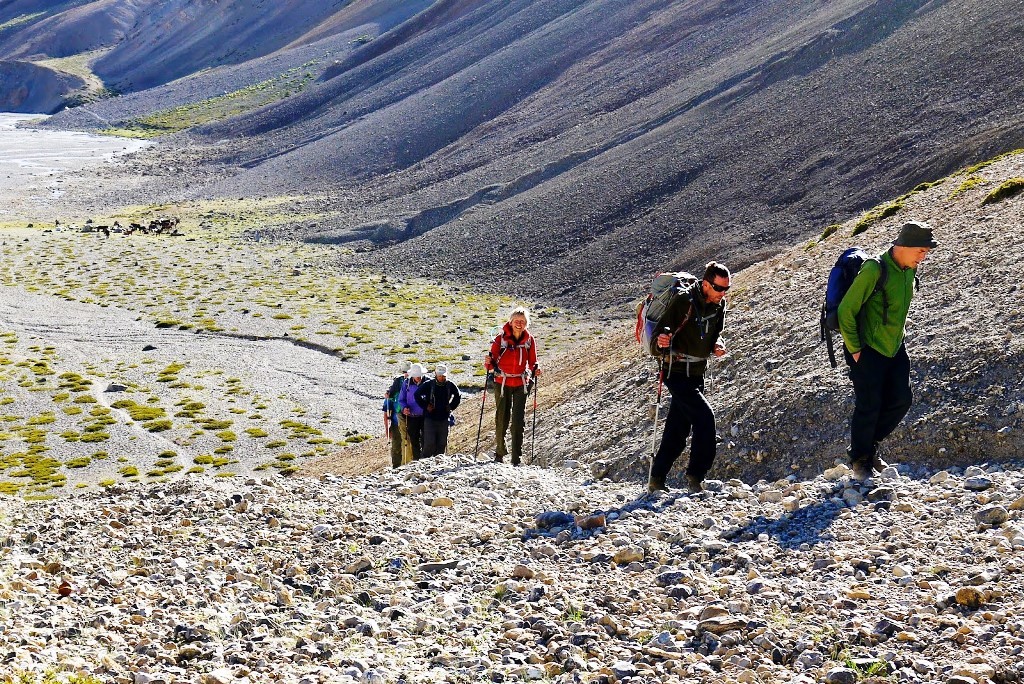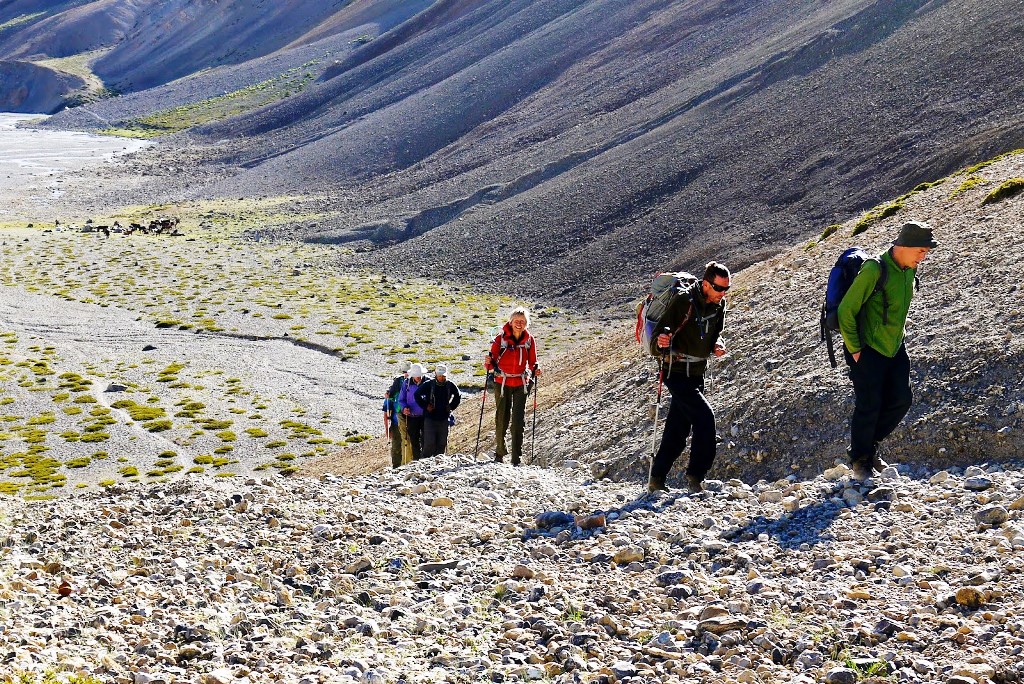 Going on a trek through the Markha Valley is all about losing yourself to nature and finding who you really are; it is a sort of Psychedelic thing. This trek is a complete package of rocky terrain, mountain passes, little Ladakhi villages and the regional wildlife. Ascending two high passes, Ganda La (16076 feet) and Kongmaru La (17060 feet), will take a lot out of you. Add to that the chance of seeing rare animals like snow leopards and Tibetan wolves as you make your way through Hemis National Park. It cannot get any better than this. So, make plans to come to Ladakh between June and September, acclimatise and head to the Markha Valley. Almost the entire journey will be uphill, bombarding your bones and muscles with continuous workouts.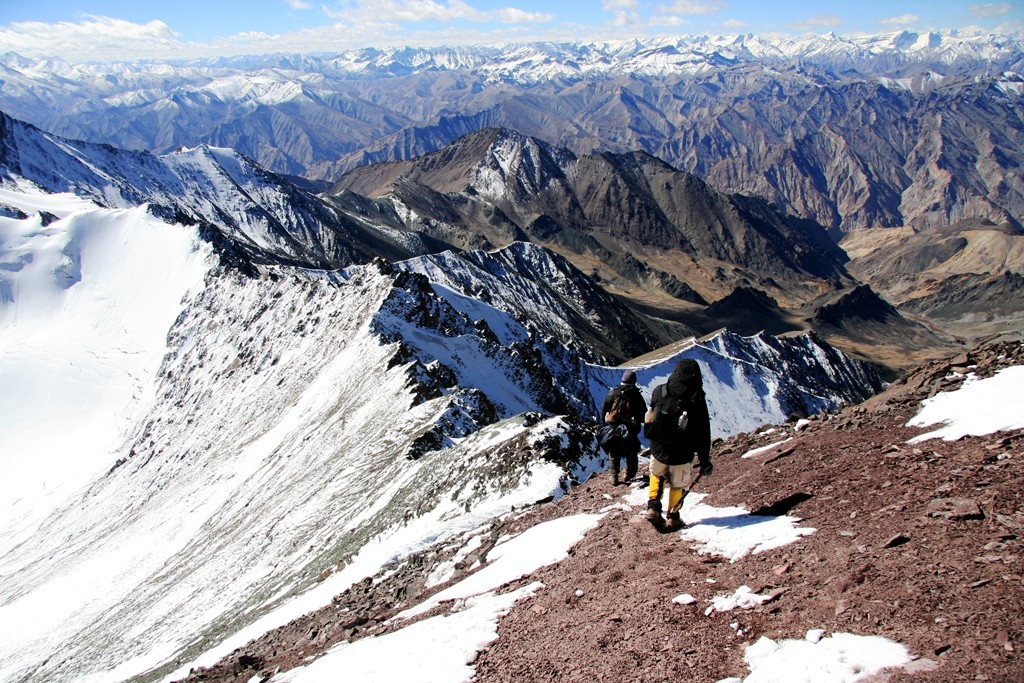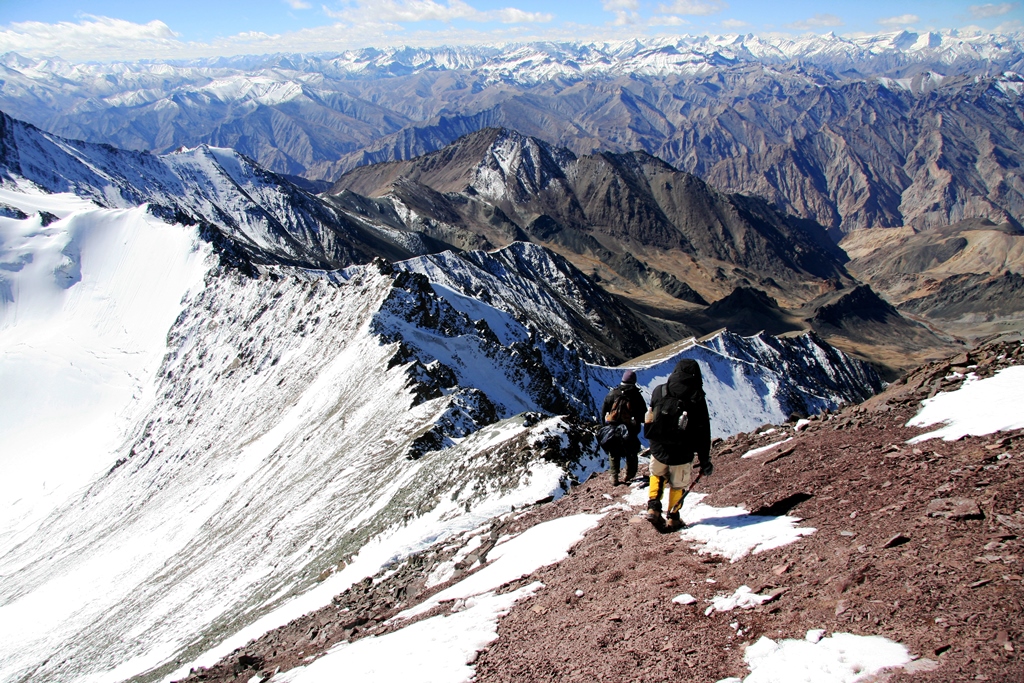 One of the toughest treks in the Himalayas, Stok Kangri is more of an expedition. With the maximum altitude of 20000 feet plus, this trek is extremely challenging and only recommended for seasoned trekkers and climbers. The best time for this trek is from June to September.
After you have conquered these, you will definitely come out as a more self-confident, physically stronger and leaner person; ready for any challenge life may throw at you.