Where to Find Van Gogh – Starry Sky in India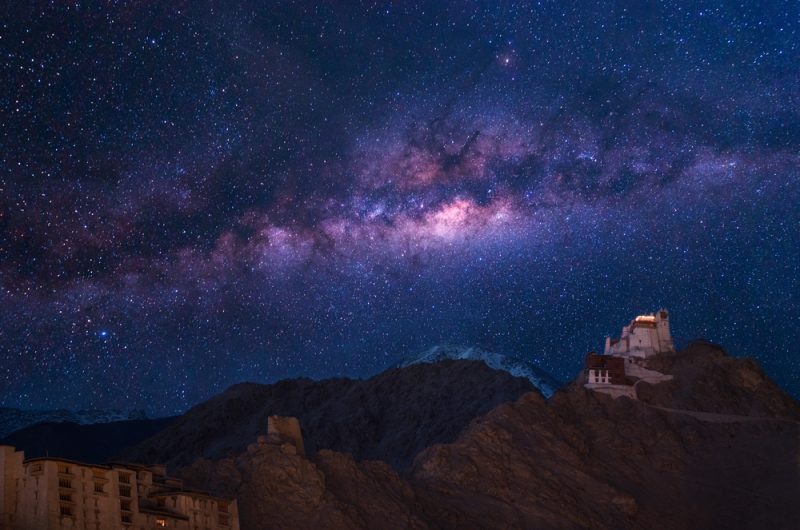 I am a happy-go-lucky person, who loves reading, writing and travelling. Gardening and good food are the other things that I am passionate about. My motto in life is simple, "Love what you Do and Do what you Love".
Latest posts by Meenakshi (see all)
Travelling is one of the purest forms of joy that exists in the world and no matter who you are, going to a new place has an unprecedented thrill, which cannot be matched by many other things in life. Now, people have different choices and ways of travelling, be it in terms of activities, places they go to or what they want to see. One thing that people living in cities do not get to experience is gazing at a night sky full of stars and so full that the scene looks like a painting by Vincent Van Gogh. Thus, the only option left for star-gazing aficionados is to travel to places where pollution is yet to run the discourse and does not interfere with daily proceedings of stars trying to make the sky look stunning. Let's take a look at some of the most popular places in India where you can go to find a sky so full of stars that it would put city lights to shame.
Naneghat
The state of Maharashtra has several hidden gems that not a lot of people know about and Naneghat, a mountain pass in Pune district, is one of them. A part of the Western Ghats range, it makes for an amazing trek along with the chance to see a stunning sky at night. The Naneghat trek is pretty exciting and not that difficult as well. It offers a lot of stunning views to behold, including passages of rocks under water, ancient structures and caves. Upon reaching the Naneghat Pass, one can almost feel as if they have entered another world altogether.  

Spiti Valley
There are a few places in India that can match the majesty of the Spiti Valley, which is located in the state of Himachal Pradesh. To be in the middle of a large mountainous terrain, that is so empty that it ends up looking full, is an unforgettable experience. The Spiti Valley, which separates Tibet and India, is rooted deep in Buddhist culture and its beauty and calmness is pretty reflective of the same. On the face of it, there is not a lot that can be seen in Spiti, save a couple of old monasteries; but the sheer magnificence of the land is mesmerising enough. Star gazing in Spiti is an experience in itself that does not need to be missed.  
Nubra Valley
Ladakh is one of India's premier adventure destinations and a holy grail for biking aficionados. Nubra Valley, which is located in its north-eastern part of Ladakh, ranks among the most beautiful places in the whole region. Scanty vegetation, river beds, dry mountainous terrain and sand dunes comprise the topography of this place. Diskit is the most popular town in the Nubra Valley and offers basic facilities to people. Popular attractions in Nubra include Diskit Monastery, Hunder, Statue of Chamba and Zamskhang Palace. Go to Nubra to stare into the wilderness of this vast land that possesses a divine atmosphere and star gaze in the endless sky.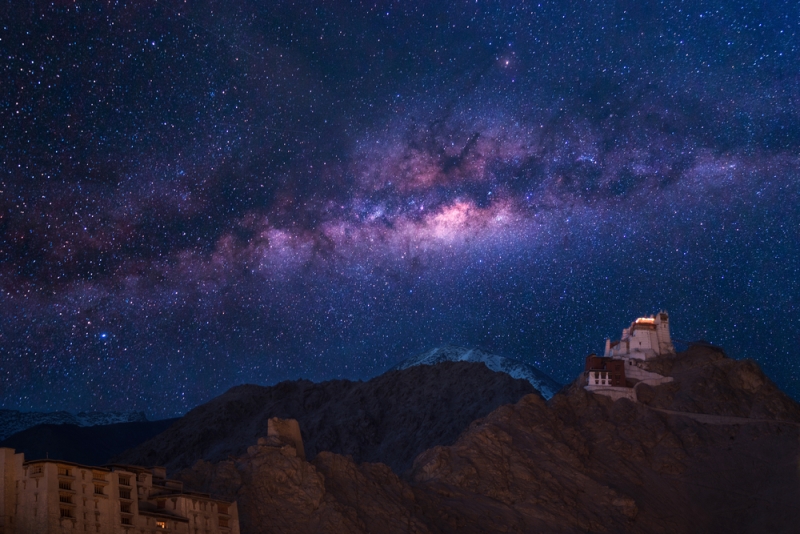 Munnar
If you cannot get stars in God's Own Country, there is no other place where you will. Munnar, a natural gem, located in Kerala's Idukki district, is smothered in lush greenery, rolling mountains and an unbelievably pleasant climate. This Western Ghats-situated hill station is home to some of the most stunning flora and fauna, which includes endemic species like grizzled giant squirrel, Nilgiri tahr, Nilgiri langur and gaur. The tea plantations in Munnar form its highlights and spending a couple of days nestled in the same is a must for those visiting. Munnar's amazing weather and beautiful sky are definitely worth a few of your days.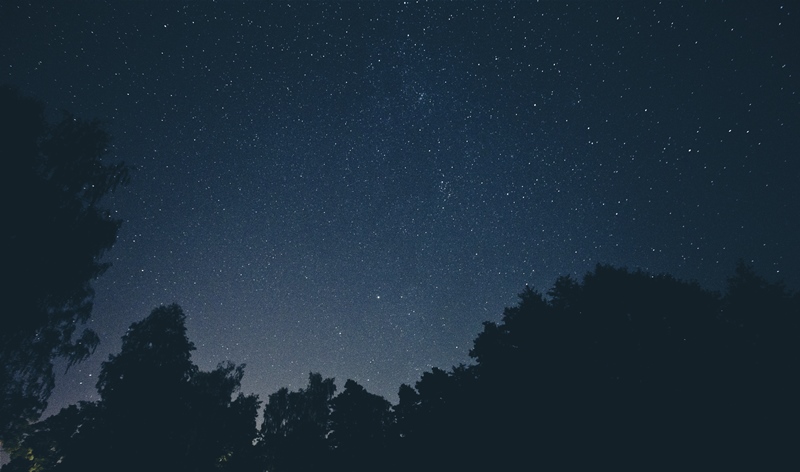 Jaisalmer
Rajasthan's Golden City and possibly its most stunning destination, Jaisalmer is a must visit for those who love a gorgeous night sky. The best way to gaze at stars in Jaisalmer is to drive on the highway at night when there are hardly any vehicles on the road and one can stop on the way to stare at the stunning sky. Jaisalmer's beauty, encompassed in its vast desert, camels, locals and tranquillity, makes for a once-in-a-lifetime experience, which cannot be missed at all.

Kuari Pass
Uttarakhand ranks among the most underrated states in India when it comes to going for a vacation in the lap of nature. This state has countless treks that are stunning, challenging and offer unprecedented excitement, one of them being Kuari Pass Trek. Located in Uttarakhand's Garhwal region, Kuari Pass Trek is also known as the Curzon Trail, named after the former British Viceroy of India, Lord Curzon. According to many, Kuari Trek offers the best views of the Indian Himalayas and especially the night sky.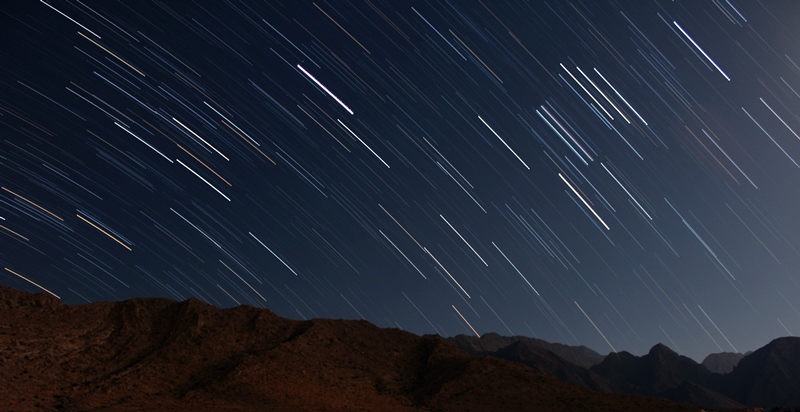 Neil Island
Secluded in the arms of the beautiful archipelago of Andaman Islands in the Bay of Bengal, Neil Island is a paradise for beach lovers. Regular ferries are available from Port Blair to reach Neil Island and it takes just over an hour to reach the latter. Quite simple in its disposition, Neil Island is highly unadulterated and has not been bitten by the commercial bug yet. Spending a few quiet days there, swimming in the azure sea waters and gazing at the night sky while lying on the beach can be one hell of an experience.

Pangong Tso
There are certain places where one just needs to go to believe that they exist in real and Pangong Tso, an absolutely "wow" destination, falls in that category. Literally translated into "high grassland lake" in Tibetan, the Pangong Tso is located at a height of 14270 feet. A major part of this colossal lake lies in China but there is enough in India for you to have a splendid experience. The breathtaking beauty of this place is only matched by the tranquillity of its atmosphere and the stunning night sky.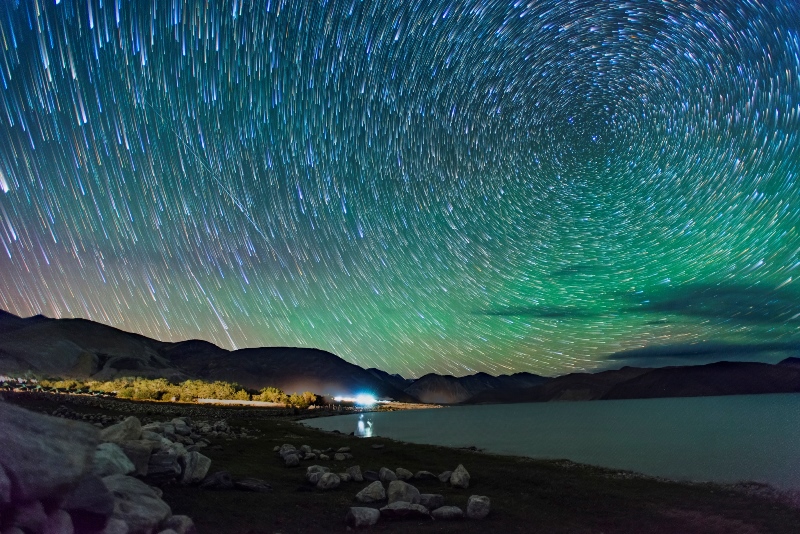 Rann of Kutch
The fact that the word "great" is present in "The Great Rann of Kutch" is symbolic of the grandness of its beauty. Located in the state of Gujarat, it ranks among the largest salt deserts in the world and its area extends to Pakistan as well. The Gulf of Kutch sees an influx of thousands of tourists throughout the year, especially during the time of Rann Utsav, which is a three-month festival organised by the government. Visitors must see the peculiar dancing light phenomenon called Chir Batti at night.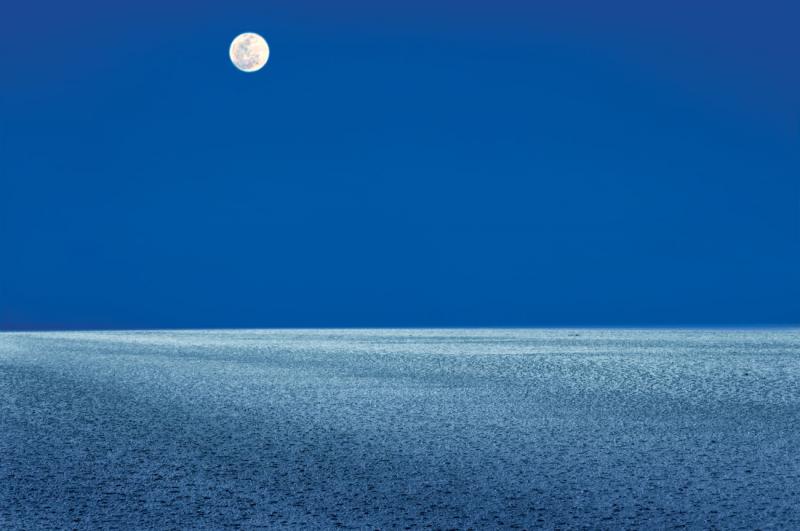 Roopkund
This high-altitude glacial lake is an incredibly mysterious place situated in the beautiful state of Uttarakhand. Though famous for a rather spooky reason, the human skeletons present at its edge, Roopkund is a fantastic location to gaze at the sky, laying in the lap of the Himalayas. Different routes can be taken to reach Roopkund, starting from either Wan village or Mundoli. A place clearly not for the faint hearted, Roopkund is still a place worth going to for its amazing views of wilderness.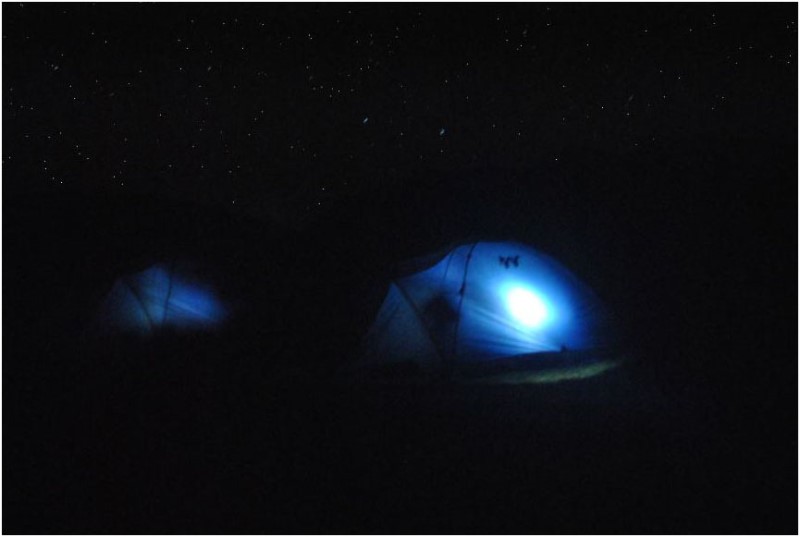 Sandakphu
Standing tall at a height of 12000 feet, Sandakphu is the highest peak in the Indian state of West Bengal and located on the edge of Singalila National Park. The major highlight of Sandakphu is that it is the only summit from whose top you can look at four of the five highest peaks in the world, namely Everest, Makalu, Lhotse and Kangchenjunga. Gazing at the sky from the top of this summit can get you as close to the top of the world as possible. Imagine being able to virtually touch the stars in the sky by your own hands – Wow, just wow!
Chandratal
Chandratal is located at an altitude of approximately 14500 feet in the Spiti district of Himachal Pradesh. It is a crescent-shaped lake that is a popular destination for trekkers in India. Visitors who want to camp at Chandratal can start their trek from Batal village and the best time to visit is from May to October.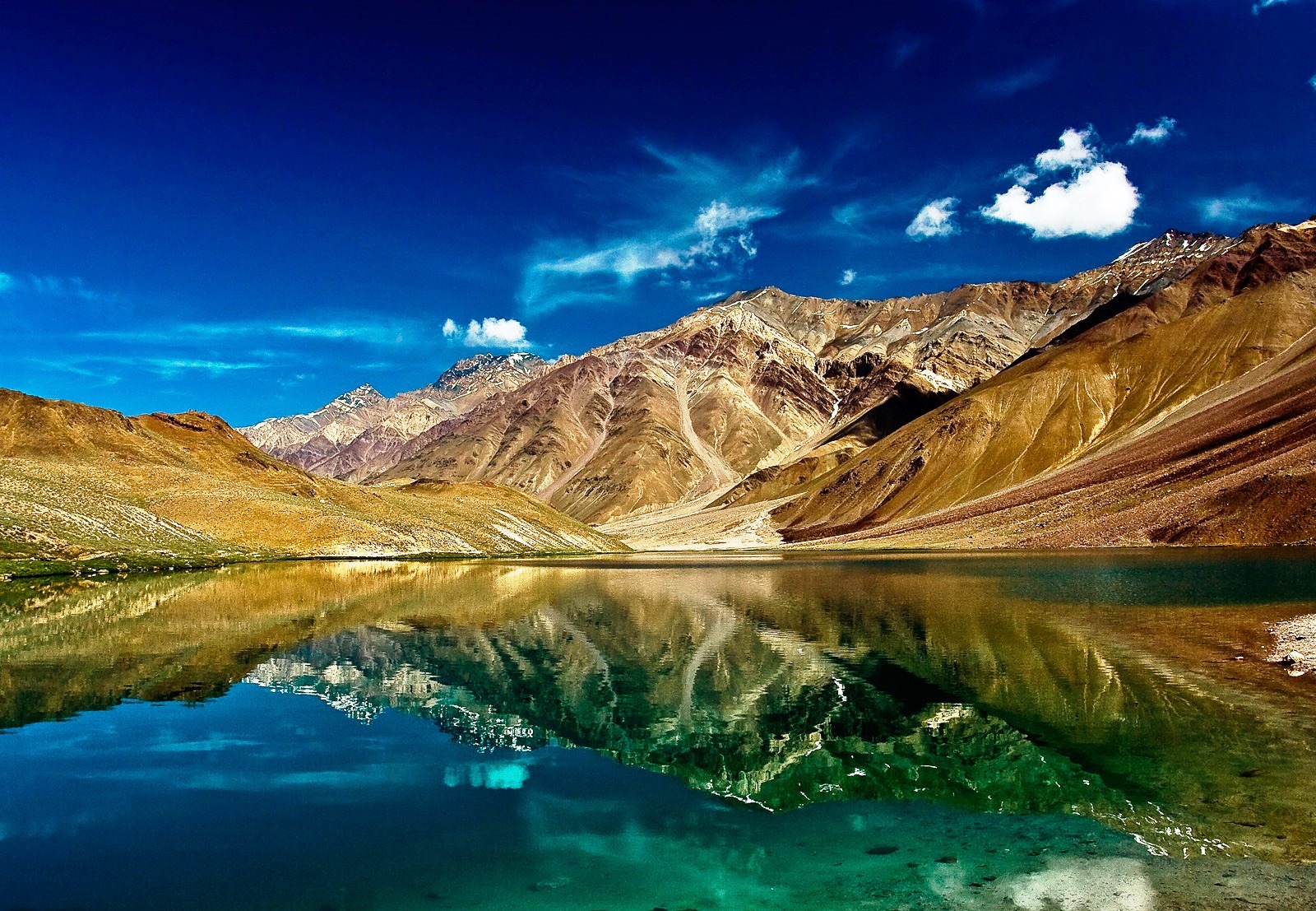 Lamayuru
Another village located in the lap of the majestic Himalayas, Lamayuru is a highly popular stopover for those travelling on the Kargil-Leh route. The main reason behind tourists stopping in Lamayuru is its amazing monastery, which is home to more than a hundred monks. Yung-Drung Monastery houses several artefacts, statues and wall paintings that reflect the history of this place. The best time to visit Lamayuru is in the time period from June to September.
Gazing at the starry night sky is an activity that requires perspective to be enjoyed and might not be everyone's cup of tea. In fact, some might find the concept of travelling thousands of kilometres to just look at a sky full of stars to be rather trivial and a colossal waste of money. However, for others, it might be an activity that makes them realise how small they are as compared to this world and even get a sense of reality in the real sense.