Surreal Train Journeys in India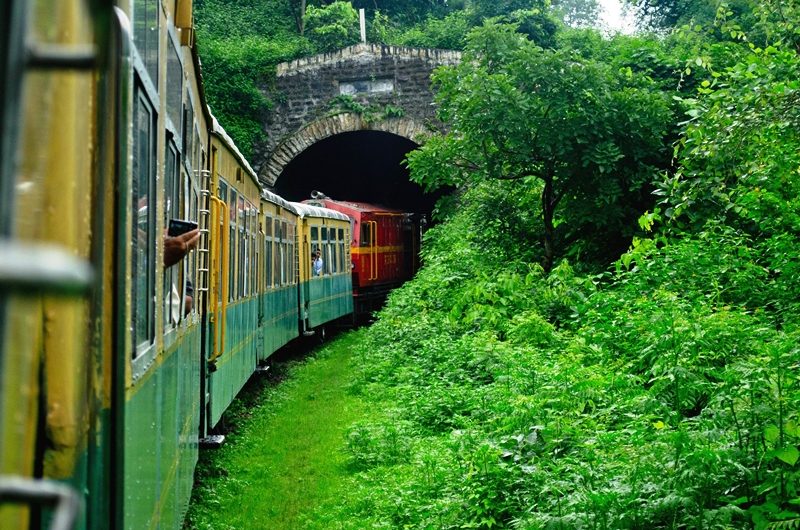 Geetika is a workaholic, but never leaves a chance of holidaying with her soul mate. An avid blogger, she loves to introduce the diverse aspects of a destination to travel aficionados and tourists. She also loves to spend quality time with her only daughter, whom she calls 'her world.'
India is an incredible land in more ways than one and this can be experienced by travelling throughout the country. Right from the Himalayas in the north to the Indian Ocean in the south, it is a kaleidoscope of beauty that encompasses several different worlds within itself. Everyone born on the face of this earth should visit this magnificent land once in their lifetimes, just to see the sheer diversity that exists. India sees a huge influx of tourists throughout the year and a large number of them come from all around the world. Though the modern-day transportation network in the country is highly advanced and most places can be reached by air,taking a train journey is a must for any tourist. Connecting all parts of the country, Indian Railways is the heartbeat of India's transportation system. While the railway journey can be hard sometimes, due to the crowd or high temperatures, if things are arranged properly, and at an appropriate time, it gives unprecedented joy to a traveller. There are plenty of specific train journeys in India that are breathtakingly beautiful, stunning and picturesque. Let's take a look at some of the best ones that everyone must undertake.
Darjeeling Toy Train
It might sound a little amateurish but the "Toy Train" is an actual train that takes you from one place to another on a genuine railway track. A UNESCO World Heritage Site, this train runs on a narrow gauge and, during its course, passes by some stunningly scenic mountains, tea gardens, local villages and forests. The engineering involved in creating this train track is exceptional, which can be seen by the fact that there are multiple zigzags and loops on the way. Darjeeling Toy Train begins at the New Jalpaiguri Station, passes through junctions like Siliguri Town, Sukna, Rangtong, Tindharia, Gayabari, Mahanadi, Kurseong, Tung, Sonada and Ghoom, before ending at Darjeeling. The USP of this train ride is the Ghoom junction, which stands at an altitude of 7404 feet and is the highest railway station in Asia. Reaching Ghoom is the highlight of this train journey and it stops there for five minutes. The Darjeeling Station has a lot of history attached to it, dating back to the late 19th century, when it was opened in 1881. A deadly earthquake destroyed the original station in 1934 but it was built back after a decade. The best time to visit Darjeeling and take a ride on this engineering feat is from April to June and October to December.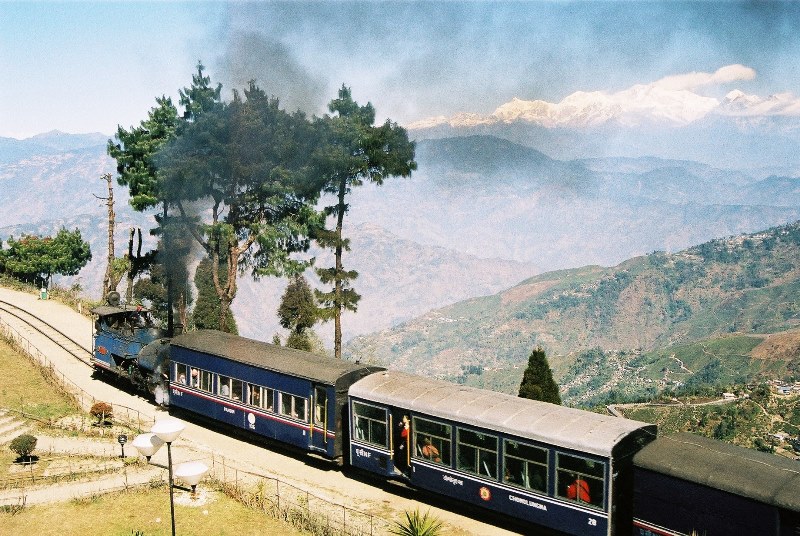 Kalka-Shimla
Himachal Pradesh is one of the most picturesque states in the country and even though it is mountainous throughout, there are a few railway tracks present in the state with absolutely astonishing routes. Another narrow gauge railway, the route is completely mountainous and passes through some really charming villages. The history attached to this route is quite interesting as this railway was built during the times when India was under the British rule and Shimla was their summer capital. Over a hundred tunnels and 800 bridges were constructed throughout the track's course. It was declared as a UNESCO World Heritage Site in 2008. The tunnels on this route form its highlight package and are quite enthralling to pass through. There is a luxury coach on offer for couples that is known as the Shivalik Queen and can be booked at the government's departmental office in Chandigarh. Passing over the bridges on the route is a sight to behold and leaves you awestruck. The best time to take this train journey is from April to September, when the track is at its most beautiful and so is the weather.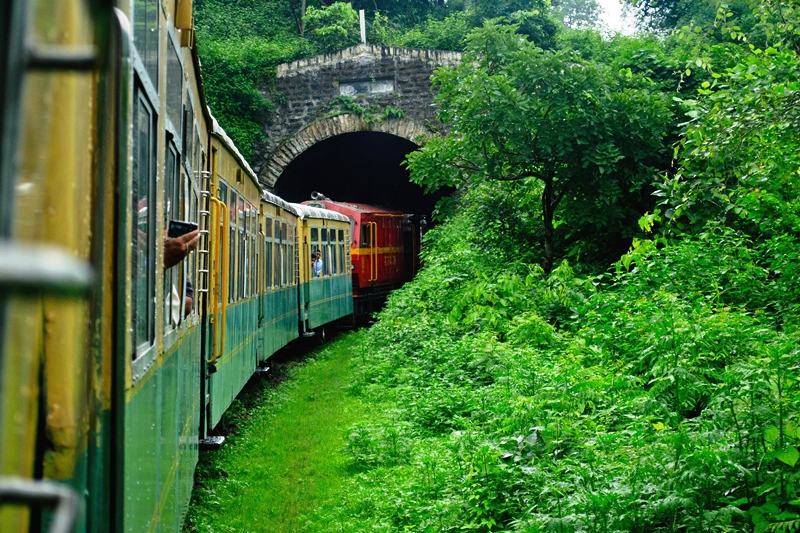 Dudhsagar Falls
There are only a few sights in India on a railway route that would match up to the majesty of the Dudhsagar Falls – a waterfall situated on the Mandovi River in Goa. This waterfall can be seen by taking a train journey on the Madgaon-Belgaum route, which is scintillating to say the least. The waterfall is a stunning sight that is among the constituents of the border between Karnataka and Goa, two of the most beautiful states in India. There is a sense of adventure that the Dudhsagar falls bring with them if you happen to visit via a train journey. The nearest station to the Dudhsagar Falls is named Castle Rock and one can board a train from here to visit the former. There is no proper station at the waterfalls and those who want to go there need to do a bit of trekking. Those who plan to go to these falls would need to be mindful of the risks and the non-availability of washrooms, cleaning facilities or clean drinking water. All those things kept aside, the milky colour of these falls combined with the greenery that exists around them, makes it a one-of-a-kind view. There are plenty of private organisations that offer moonlight adventure treks to these waterfalls and one can also spend a night camping under the falls.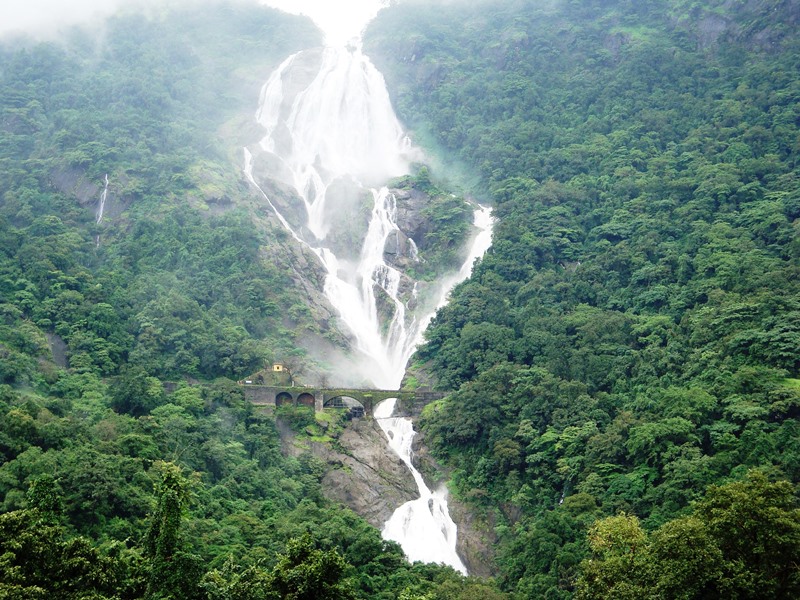 Jodhpur-Jaisalmer route
The state of Rajasthan ranks among the most popular tourist destinations in India and sees an amazingly high influx of tourists, both international and domestic, throughout the year. Although the road network in the state of Rajasthan is exceptionally good and one can have a lot of fun while travelling by car or bus, a rail journey from Jodhpur to Jaisalmer is a must-do for all. The sheer royalty of the entire region, coupled with its simple yet stunning beauty, makes for an unprecedented sight. There are not a lot of regions in India that can match the picturesqueness of the Rajasthan's castles and the tranquillity of its desert. Jodhpur is around 300 km from Jaisalmer by train and there are multiple options available. As one undertakes this amazing journey, a startling revelation comes to the fore that despite being really dry, Rajasthan manages to look as stunning as any state with greenery.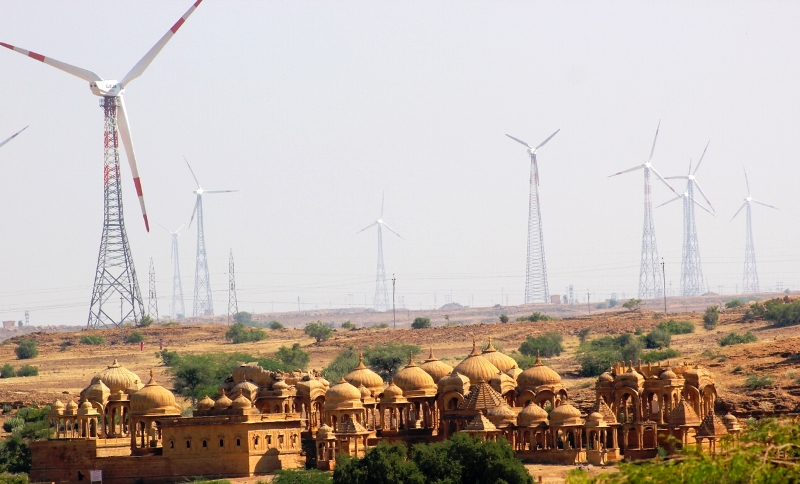 Kerala Express
Known popularly as "God's Own Country," Kerala is a premier Indian tourist destination that is a vacation hotspot for backpackers, couples and families alike. The pristine waters of this wonderful state, combined with its lush greenery, makes Kerala a must-visit place for all tourists. While Kerala can be reached by flight and is well connected to several parts of the country, undertaking a train journey to Kerala is an experience in its own and a must-do for travel aficionados. The Kerala Express starts from Delhi and ends at Trivandrum, taking a total time of over 51 hours and stopping at more than 40 stations during its designated course. Those who do not want to sit in a train for such a long time can board it at any of the several stations it passes, such as Gwalior, Jhansi, Bhopal, Nagpur, Gudur, Salem, Coimbatore and Thrissur among others. Taking the full journey allows tourists to witness the vividness of the Indian mainland and also see for real the kind of diversity that exists and constitutes this incredible country. And when the final destination is God's Own Country, which is waiting for you with open arms, there is absolutely no reason why one should not take this long but amazing train ride.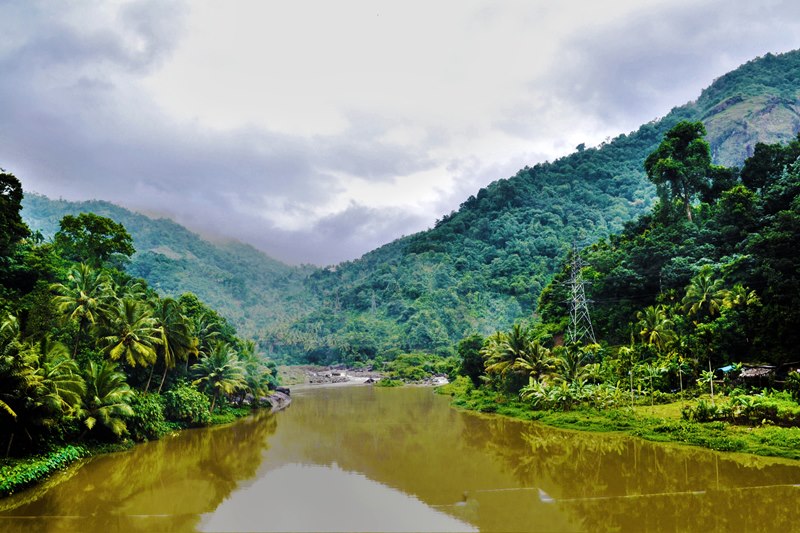 Jammu Udhampur Railway
Despite all the political tension that exists there, the Kashmir Valley is one region that stands out among others as far as the Indian subcontinent is concerned, be it in terms of its physical beauty, historical importance, uniqueness of its culture and the people. A lot of things need to be taken care of while travelling to Kashmir. That taken care of, Kashmir is heaven on earth and there are only a few better ways to look at this heaven than taking a ride on the Jammu Udhampur railway route. Luckily for people, there are plenty of trains that take this route, including Jammu Tawi, Jammu Mail, Hemkunt Express, Himsagar Express and Andaman Express.  The beauty of Jammu Kashmir is really amazing and tourists should be on the lookout for some stunning vistas, which will be on offer during the route.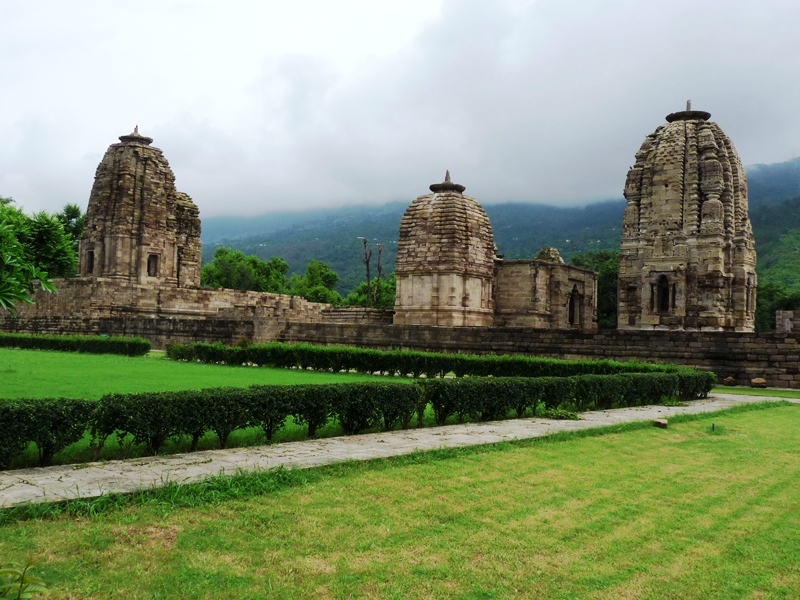 The railway routes mentioned above are some of the most popular routes that can be taken by those travelling around India to catch a glimpse of what this country is all about. However, there are many other railway routes that are equally splendid and can be travelled on by tourists. Some of these railway lines include Nilgiri, Konkan railway, Kangra valley, Pamban railway and Matheran. These railway routes, through their sheer disposition, reflect what India is all about and there would be rarely any better way to interact with people hailing from different parts of the country. Not only do these journeys help you understand the land better, they provide some much needed food for thought, which is mandatory for everyone at some point or the other. So, do not spend too much time, get up, book your tickets and climb aboard an Indian Railways train to undertake the great Indian journey.