15 Tips and Tricks to Reach Everest Base Camp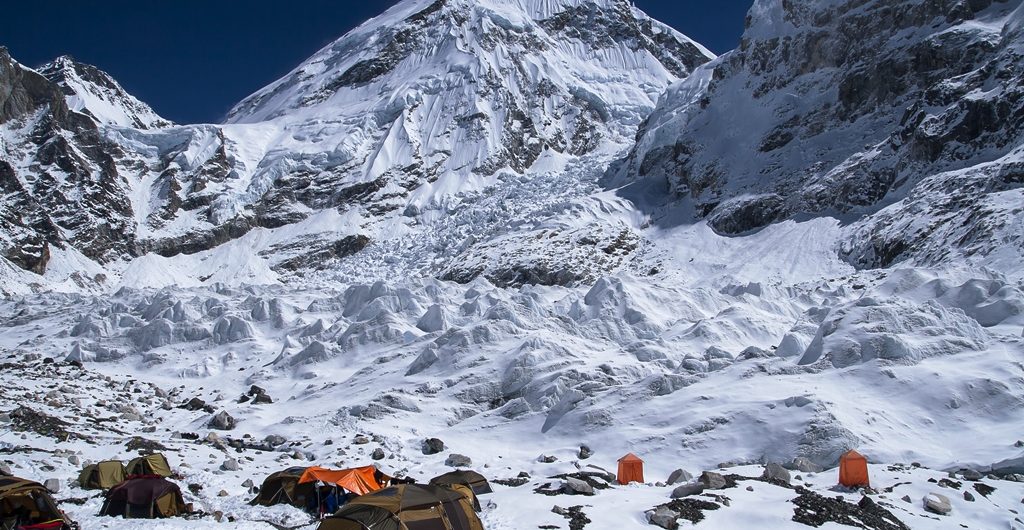 Mount Everest is the epitome that every adventurous trekker around the world hopes to reach. The highest mountain on earth makes one wonder – how does the world look from that incredible roof? But reaching the summit is a herculean task; you require an arduous amount of mental and physical strength in order to reach that lofty height. Trekking to Mt. Everest's Base Camp, however, is doable, and is an incredible adventure in itself , although you will still have to fight to reach a soaring height of 17,600 ft. To prepare you better to make the climb, here are some tips that will allow you to reach the Foothills of the Highest Mountain in the World.
1) Buy your equipment in Kathmandu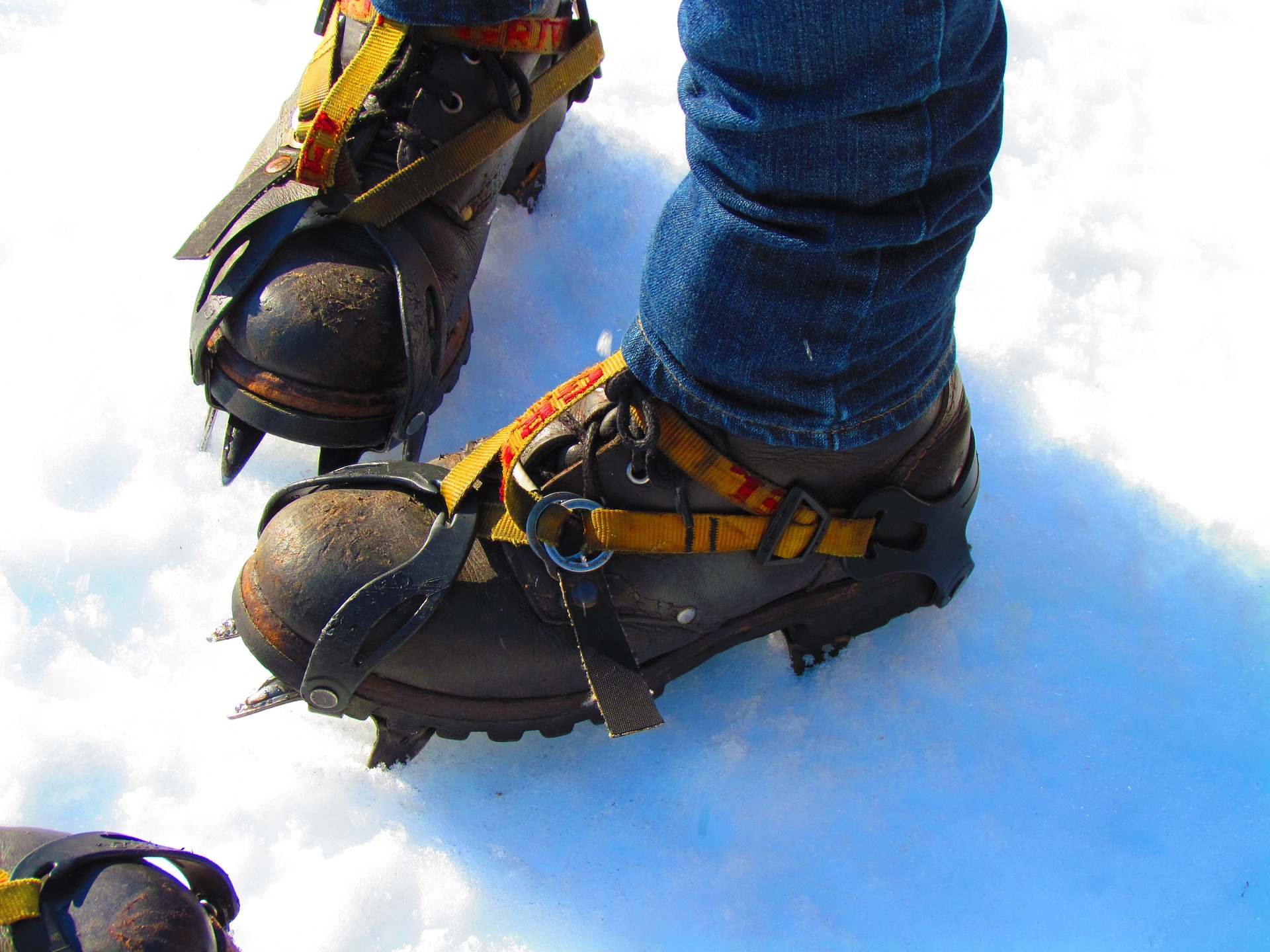 Trekking poles, gloves, socks, hats etc., all these gears come at rock-bottom prices when bought locally from Kathmandu. The market is a one-stop-destination for every mountaineer who comes to Nepal to trekking up to the Everest Base Camp(EBC). If by chance you need something or have forgotten it, the market in Kathmandu has it all.
2) Bring candies, quick snacks and protein bars
While trekking in the mountain you lose a great amount of energy as you will be walking daily for around 6-7 hours. So, to give your body a shoot up of instant energy, protein bars and chocolates do wonders. These quick snacks are also available on the trek, but you have to spend a lot of money every time you have hunger pangs.
3) Pack Tang
To avoid high altitude sickness, you need to be hydrated and require at least 2-litres of water every day. To be honest, it gets boring after a while, so mixing Tang in your water will help you drink more water and it will also not taste bad or boring.
4) Get purification tablets
Help your pocket and the environment by getting water purification tablets, or you can carry SteriPens as well. Simply fill your bottle for free from anywhere and add the purification tablets. SteriPens also work great, using ultraviolet light to purify water in 30 seconds.
5) Pack a book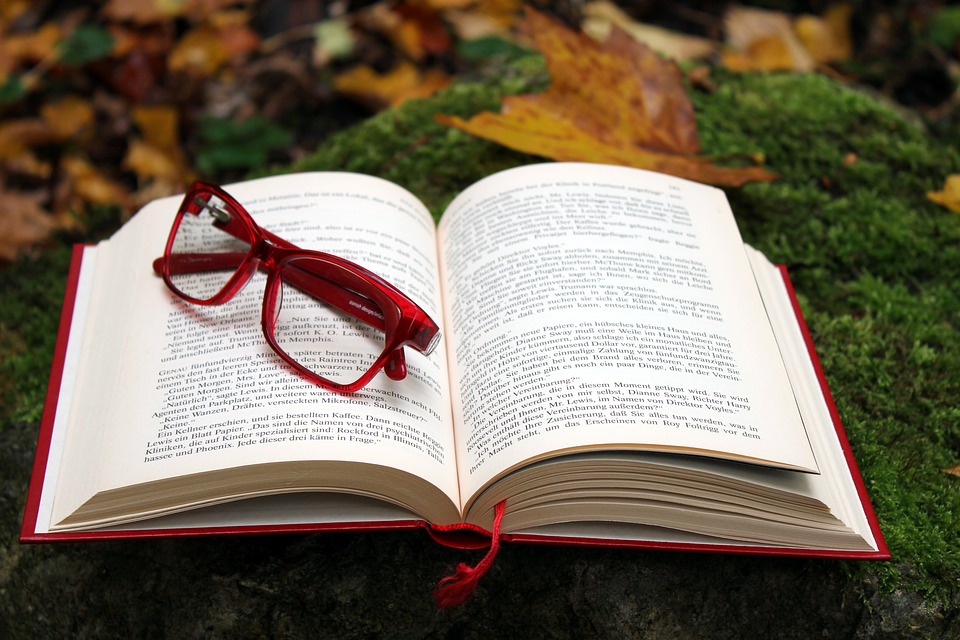 Trekking to EBC takes a lot of time and sometimes it gets pretty boring when you are relaxing at the campsite. You can indulge in some good read to pass time and trust you will love reading midst the high mountains. Tip: You can buy books at Namche Bazar or Kathmandu as well.
6) Get handi-wipes
You won't be showering for good 15-20 days, as in -10 degree Celsius it gets quite daunting to take a bath. So wet-wipes come to your rescue and shoo away the bad body odor. Carry sanitizers too as you will be trekking in dirt going up and down, on bumpy paths, so sanitizers are the best way to keep your hands clean. Also, do not litter around the used wipes, please carry portable dustbin. Keep the Himalayas clean and green.
7) Give Yaks and Sherpa's way at all time
While trekking, if you see yaks or Sherpas coming your way, stand aside and give them way. You don't want to be thrown down from a cliff. Also, the Sherpas and the porters work very hard to supply food and other stuff to the every base camp. Do your bit by helping them in making the route clear and free from obstacles as they carry loads of kilograms on their back.
8) Keep batteries close to your body
Whenever, you are trekking keep the batteries close to your body. Keep it in the inner pocket or wherever you feel safe because at high altitude the batteries drain faster and you don't want to come back with no pictures at all. You can charge your batteries at some halt points, but you will have to pay loads of money (Rs 350 approx.) per hour to do so. Also, remember to keep your batteries in your sleeping bags as the temperature dips very quickly at night. Carry extra batteries if you want to be on safe side.
9) The best views comes at early morning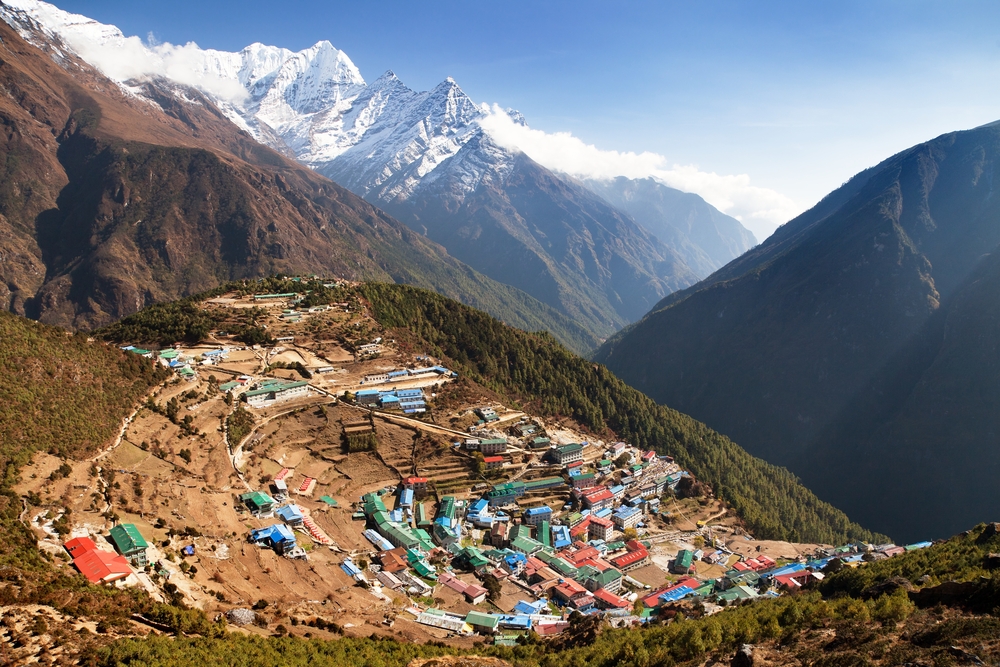 Try to wake up early in the morning to get the perfect views of the lofty mountains. At noon, the clouds comes as an obstacle to your view. You can see Mt. Everest at very few points, Namche Bazaar and Tengboche gives the best views of the mighty mountain. Take photos to make it a memory for a lifetime.
10) It is not a race, take your time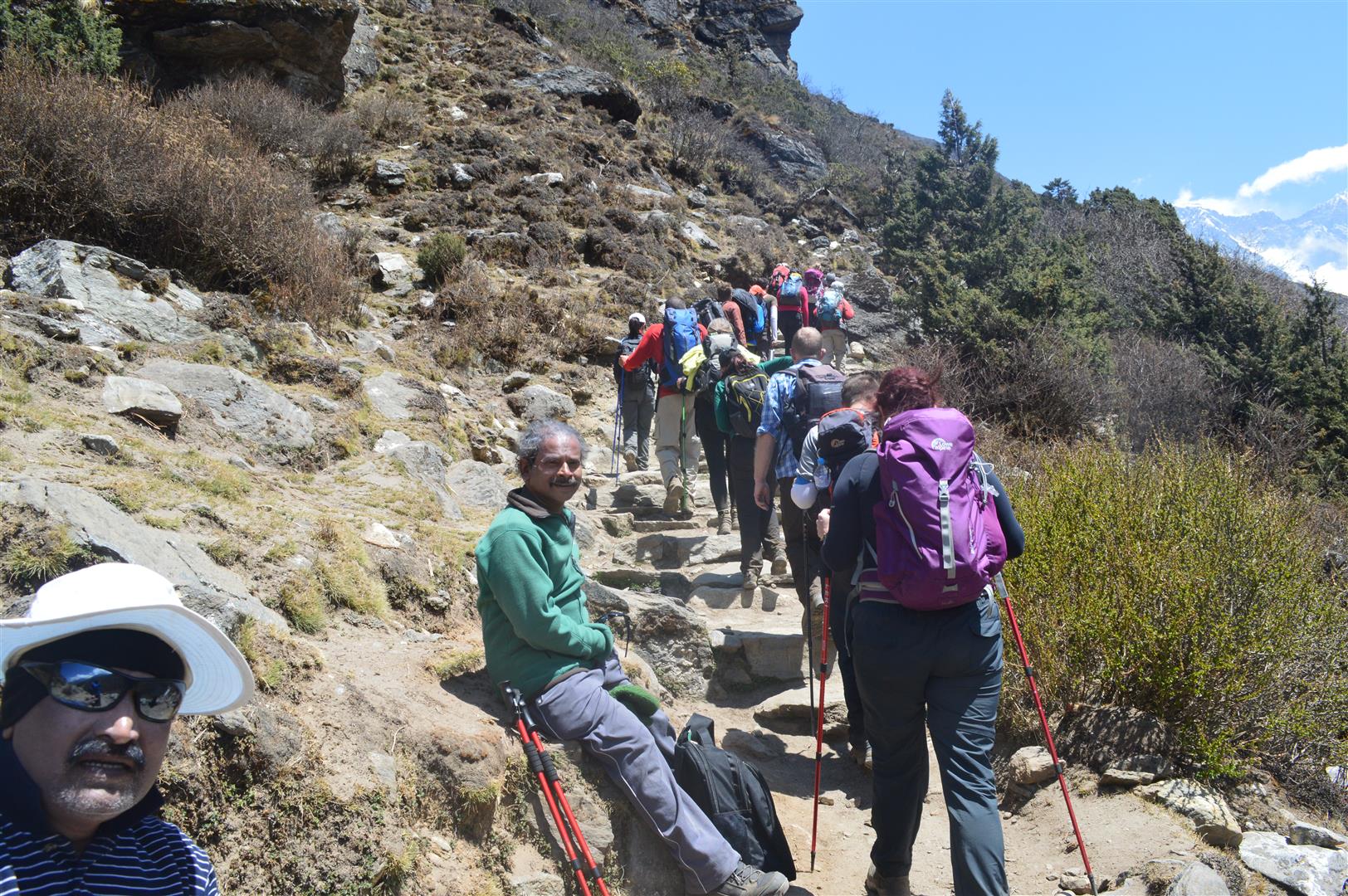 Get acclimatize to the altitude, take extra day if you need, walk slow and drink plenty of water. Nobody will ask you how long you took to reach EBC. They are going to be happy and amazed that you reached the base. Walk at your own pace, enjoy each moment because this adventure will be the best of all.
11) Carry a good first-aid kit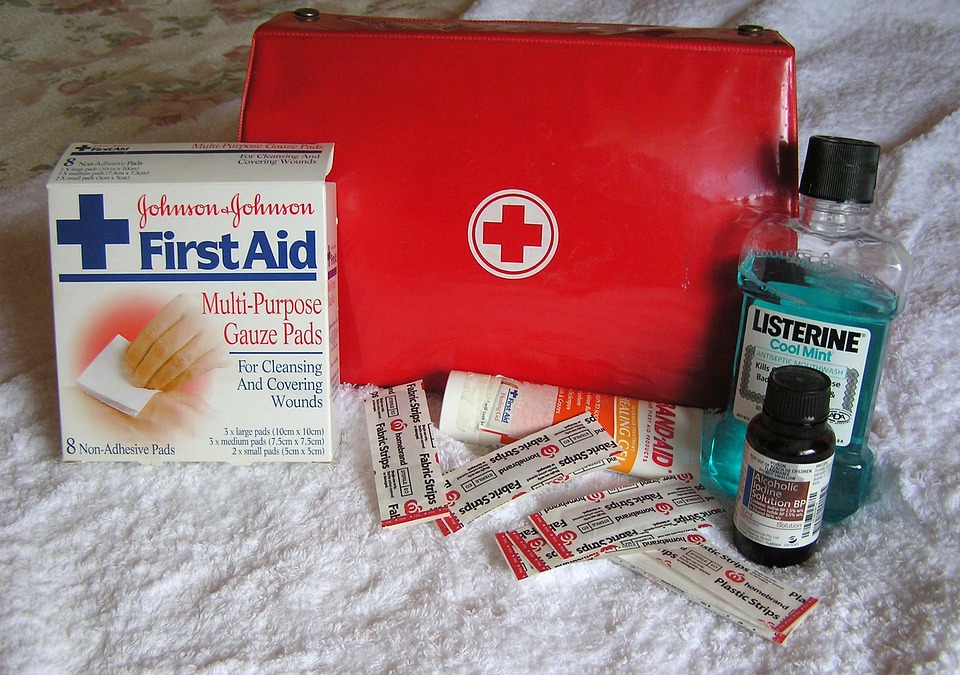 We always recommend that our trekkers carry their personal first-aid box, containing any medicines they might require, because there is no guarantee that you will get the right kind of medicine in an emergency. Make sure to have pain relievers, lip balm and sunscreen. Diamox is another necessary medicine for avoiding high-mountain sickness. Many people take it before the trek, but we don't recommend it unless the trek leader or the doctor on site advice it.
12) Pack well but less in weight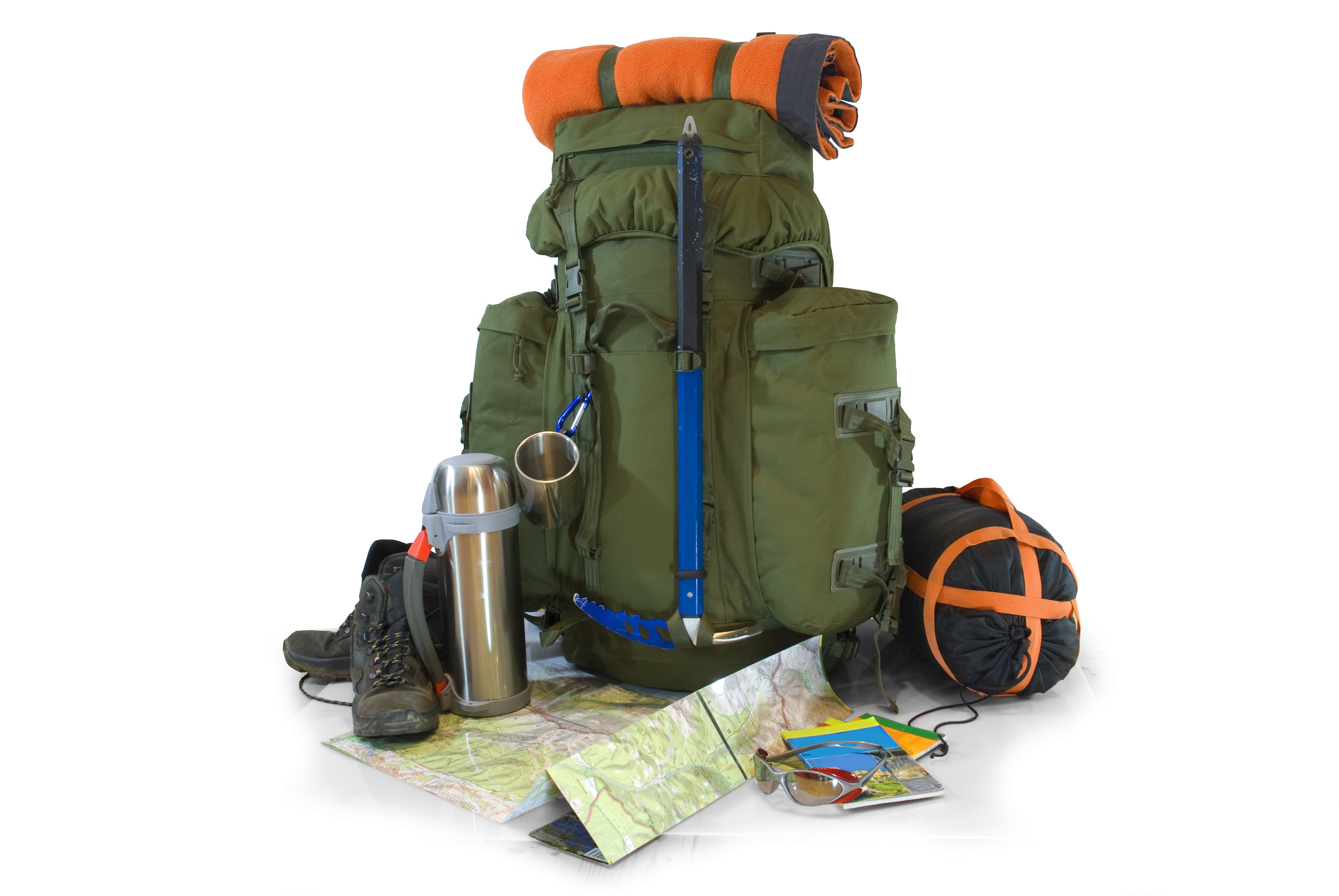 It is necessary for you to pack well that leads in less kilograms. Pack only those things that are really required on the trek. Try packing a few times before your trek and make sure the weight do not exceed to more than 15 kg. It will be great if you pack till 10 kg, because it is only you who will have to carry it all to the base camp. Porters are there to carry your other belongings. Tips: You can climb upstairs with your 10-15 kg backpack a few times to let your body adjust to the weight.
13) Useful tips for women
Girls, please make sure you tie your hair, do not leave it open. You will be trekking in dirt and you also won't be able to take a bath. So if you leave your hair open, by the end of the trek you will have dreadlocks and you might have to cut your hair. So make a braid or tie it in a pony or a bun, choose whatever you feel comfortable in. Same goes for men if they have long hair.
Another tip for Women – please carry period pain tablets, and make sure you carry biodegradable pads or tampons if you are not comfortable using menstrual cups. At high-altitudes, you may get periods prior to your date. Also, make sure you discard the used pads in dustbin, if not, the biodegradable pads are preferable due to unavailability of dustbin at some locations.
14) Best views of Everest on the flight to Lukla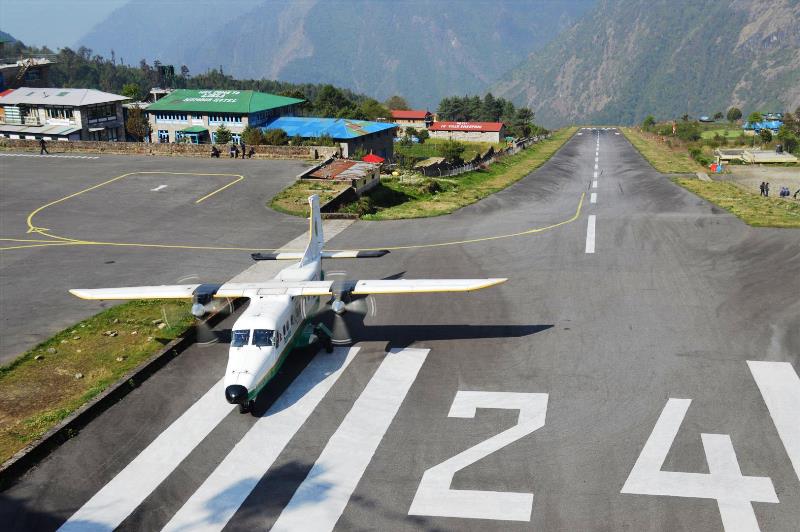 Make sure you book your seat either at the front or back of the plane on the left-hand side to get amazing views of the highest mountain in the world. You can glimpse Mount Everest even before your trek, and the views from the plane will get you charged up for the upcoming adventure.
15) Relish each moment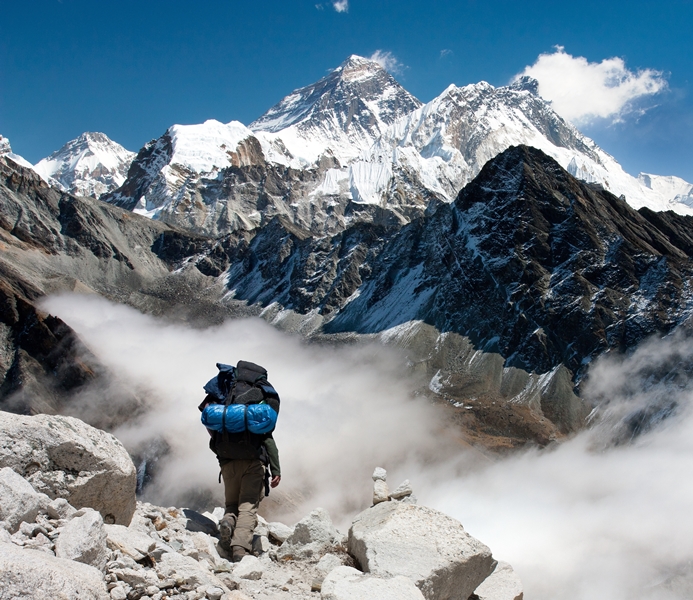 You are one of the few lucky people in the world that gets to experience this, enjoy every moment and appreciate every moment you can. You might suffer, you might get tired but the rewarding views at Everest Base Camp is just worthy for each of your effort.