Adventure Trips to Take in Your 20s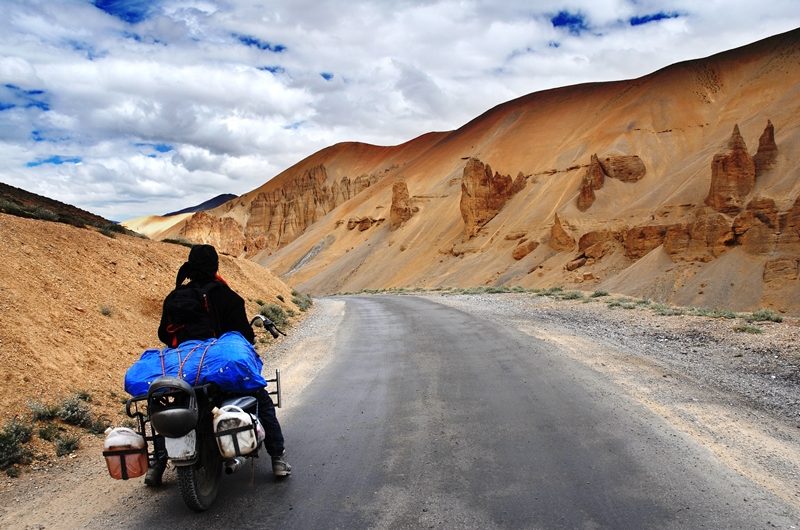 I am a happy-go-lucky person, who loves reading, writing and travelling. Gardening and good food are the other things that I am passionate about. My motto in life is simple, "Love what you Do and Do what you Love".
Latest posts by Meenakshi (see all)
"Travel is the only thing you buy that makes you richer."— Anonymous
Life in the 20s is like a fast roller-coaster ride with many unexpected highs and lows, but what brews between these and a decade is something magical, something so beautiful that we crave for it all our lives. Unless, one knows how to time travel! Since that's unlikely to happen, the best we could do is to make these 10 years so exciting and adventurous that we move to the next phase of our lives with truck loads of wonderful memories. And to create such fantastic memories for a lifetime, nothing can be better than adventure travelling with our best buddies.
Read on and find out about best adventure trips to take in your 20s with your best buddies.
Mountain Biking in Ladakh: Guaranteed Adrenaline Rush
If adrenaline rush is what you seek, then a biking trip in the scenic yet rugged terrains of Ladakh is certain to quench your thirst for extreme adventure. Ladakh, home to some of the high-altitude and uninhabited valleys of the world, is the ideal destination for mountain bikers, who wear their hearts on their sleeves. Riding through the brown, barren valleys, on the winding roads of Ladakh, that seem to have no end, deeply impacts the psyche of many bikers; and only those with an iron heart are able to survive this unique test of mental and physical strength. So, are you game for this challenge?

Exciting River Rafting Experience at Rishikesh
River rafting may not be as extreme as mountain biking, but it's not far behind when it comes to excitement. In India, river rafting can be enjoyed at a number of places, but Rishikesh is where you should get the taste of it first! Rishikesh being a pilgrimage receives thousands of devotees each year; interestingly, same can be said with respect to rafting in the rapid waters of river Ganga. The best thing about rafting in Rishikesh is that you don't need to be a professional at it; just remember the instructions from your guide and you are all good to ride the rapids of Ganga.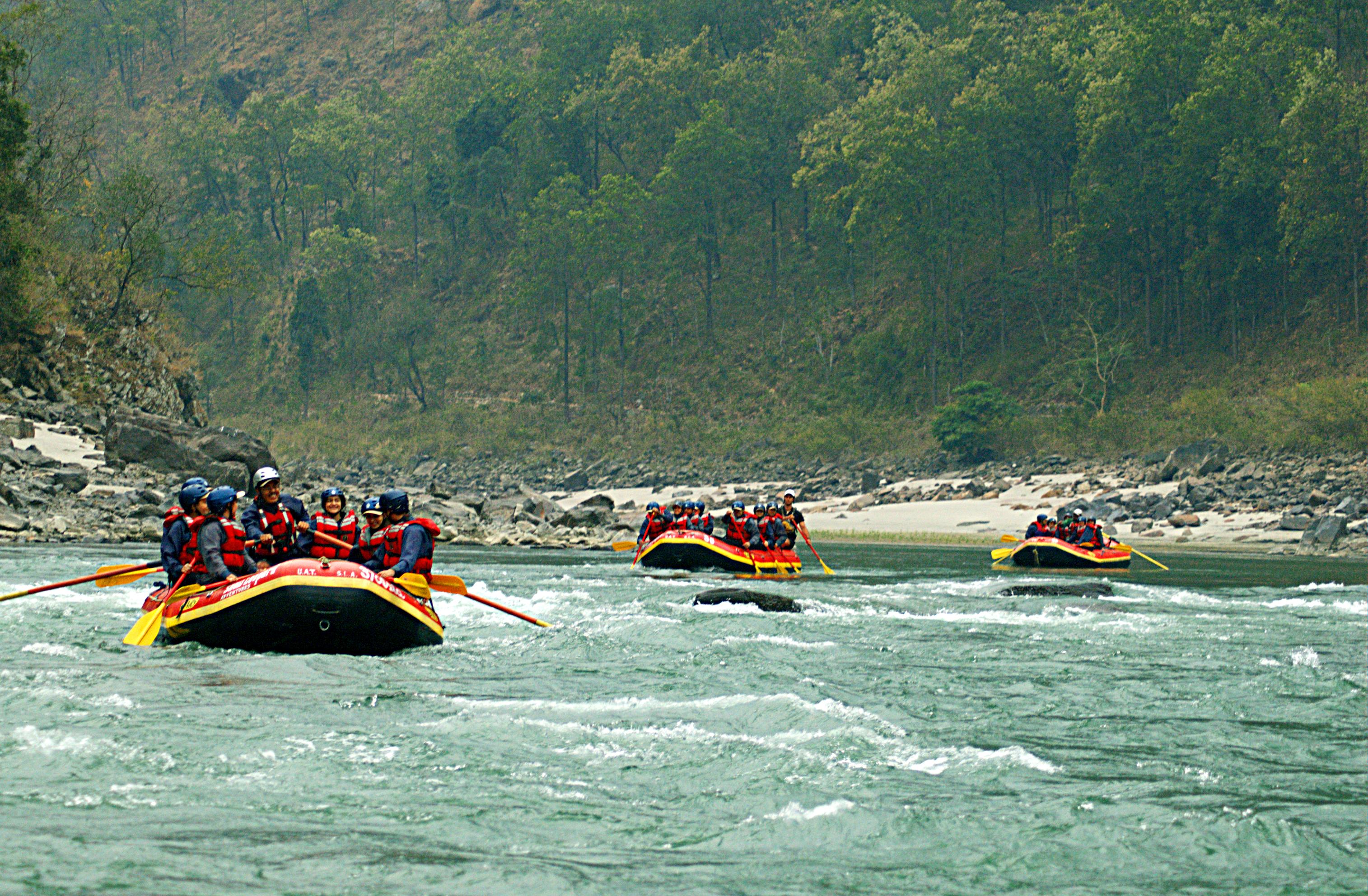 Exhilarating Water Rappelling at Vihigaon Falls
Vihigaon Falls might sound unfamiliar to you, but not to those who are frequent visitors to this wonder of nature in the Thane area of Maharashtra. The Western Ghats of India has several beautiful waterfalls, and the one at Vihigaon is among them. However, what sets it apart from others is that today it has become one of the most-sought after weekend destinations for Mumbaikars. And what brings them here is the opportunity to indulge in water rappelling. The idea of rappelling down a waterfall may seem dangerous to many, but for adventure freaks, it's this that they always desire for. And really, what can be as exciting as this!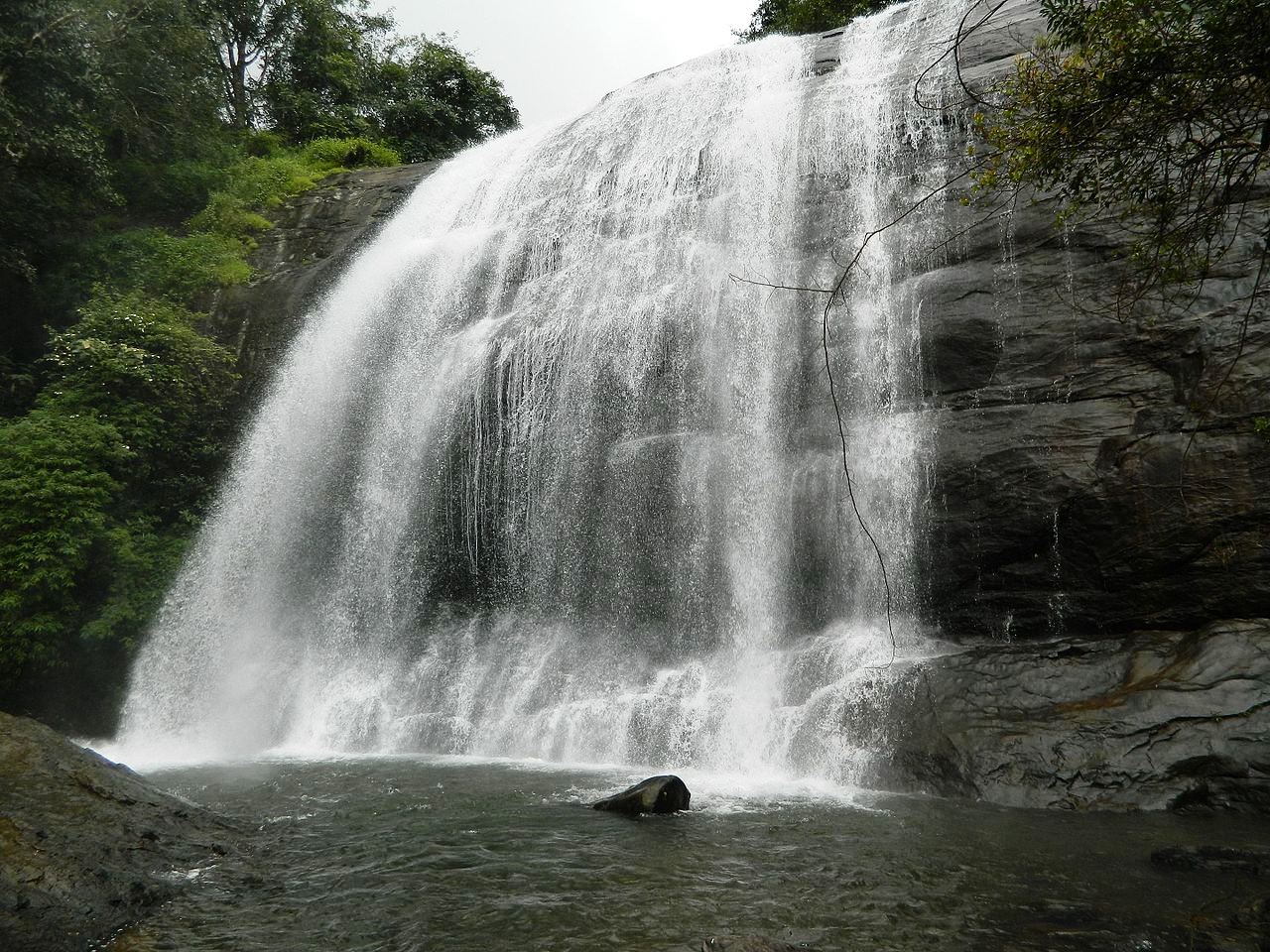 Scenic Trekking Trail to Dudhsagar Falls
If rappelling downstream seems amazing to you, then trekking to a waterfall, which is among India's highest, should definitely get you interested. Dudhsagar Falls, which lies at the border of Karnataka and Goa, is certainly among the most scenic waterfalls in the country. At this destination, the sight of lush greenery all around and streams of water falling from a great height is simply breathtaking. This waterfall can be trekked from a place called Kulem in Goa, but if you really wish it to be an experience of a lifetime, then take the trail that starts from the Dudhsagar railway station.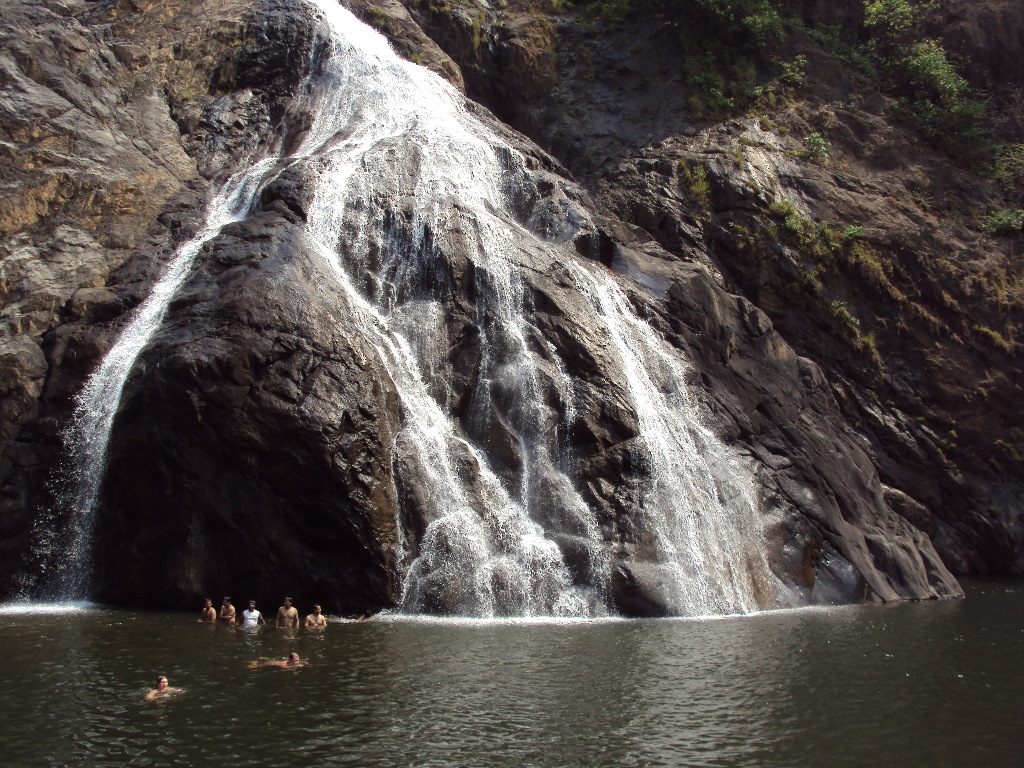 Trekking to Dzukou
When trekking is what we are talking about, then it's impossible to forget the Dzukou Valley that lies on the border of Nagaland and Manipur in Northeast India. It is located more than 2438 m above sea level, in proximity to the majestic Japfu Peak. This destination is known for its lush meadows , and what makes trekking in this valley so special is its landscape, featuring verdant plains and a number of streams. The best time to trek in this valley is from June to September. However, to gain entry into this fantastic region, you need to acquire an Inner Line Permit from the concerned authorities, beforehand.
Exploring the Beauty of Rann of Kutch
Rann of Kutch, which lies in the Kutch district of Gujarat, is by far the most sought-after destination among youngsters today. More than 10000 sq km of its area makes up for a large salt plain. An interesting fact about the desert is that it remains under water during monsoon season. Since it lies in proximity to India's border with Pakistan, a written permission is required to get access into this area. This permission can be obtained at a nominal fee from the checkpoint at Bhirandiyara village. If you wish to find out why we have Rann of Kutch in our adventure destinations' list and why we suggest that you visit it – well visit the place and you will have your answer!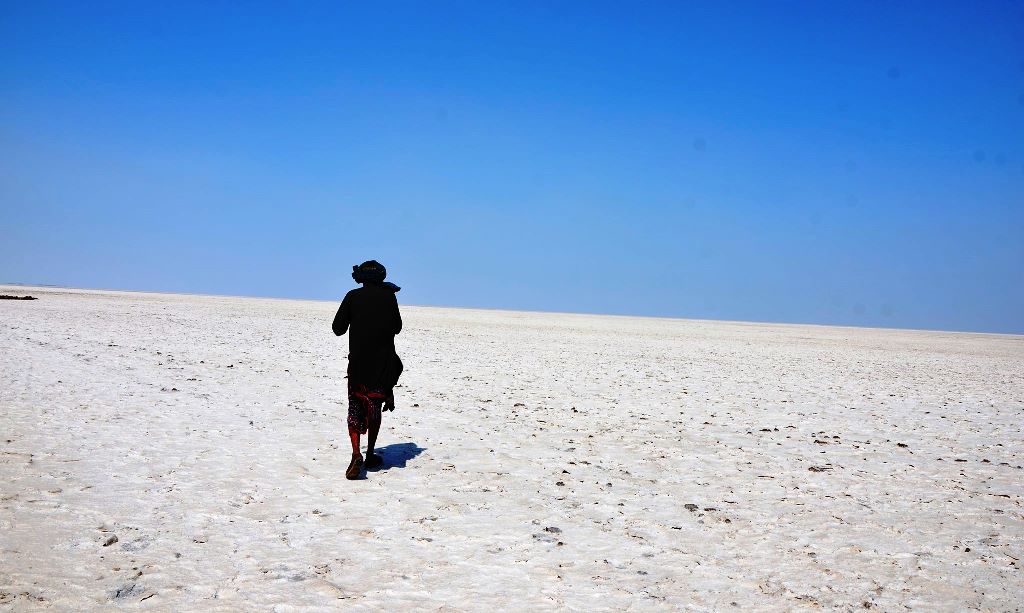 A Boat Cruise Safari in Sunderbans
Have you ever imagined yourself staring at a Royal Bengal Tiger and the ferocious beast staring back! Scary isn't it? But this is totally possible when you are amidst the mangrove forested, UNESCO-listed region of Sunderbans. Spread over more than 1000 sq km area, this forested region in West Bengal is a hotspot for nature lovers and adventure aficionados. Here, one of the best forms of adventure is to take a boat cruise in its interconnected network of waterways. More than its flora, this region is famous for its fauna, which includes Royal Bengal Tigers, crocodiles, spotted deer and snakes. October to June is the best period to visit this region.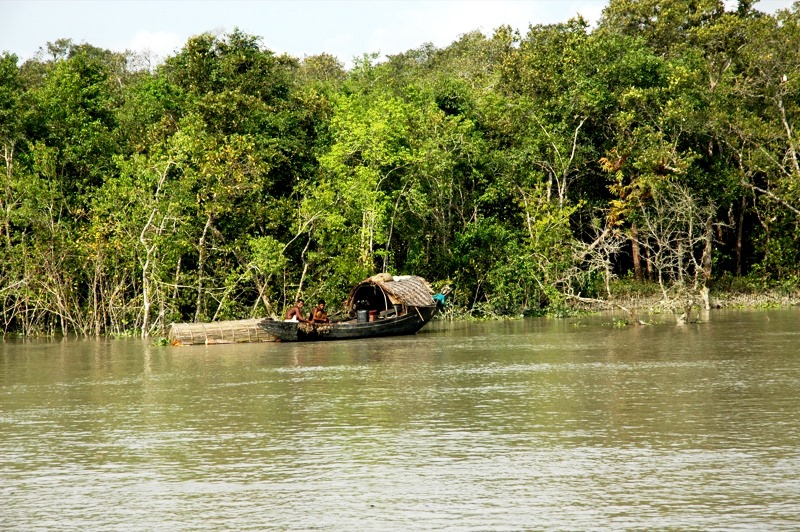 Thrill of Skiing in Auli
Auli, a hill resort in Uttarakhand, lies at an approximate elevation of 3049 m above sea level. It is considered among the top skiing destinations in the country, with the others being Manali, Gulmarg and Shimla. Auli, encompassed by oak and coniferous forests, offers some panoramic views of the mighty Himalayas; another reason to come to this hill resort. Besides skiing, another adventure activity to enjoy at this destination is the cable car ride, which is among the longest of its kind in Asia. Besides this cable car, Auli boasts of a Ski-lift as well as a chair-lift. Another activity, which is quite popular among visitors to this place is trekking.
Paragliding in Bir Billing
Paragliding in itself is something that guarantees a quick adrenaline rush. Now, imagine doing the same in the most scenic valleys of the Himalayas! Yes, we are talking about enjoying paragliding at Bir Billing in Himachal Pradesh.Paragliding brings in hordes of visitors to this place. The bird's-eye view of the landscape below and the view of the snow-clad mountains in the distance are simply breathtaking!
A Short But Picturesque Trek to Tungnath, Chopta
Trekking in the Himalayas always offers a complete rejuvenation! Trek to highest Shiva temple in the Himalayas will prove to be an ultimate adventure. It will take you to the town of Chopta where your trek begins, as you climb up, the splendid views of the Himalayas will leave you speechless. If the time allows, take a day and camp at the Deoriatal which is again a short trek from a nearby village.
Not only these trips , but there are many other adventure destinations in India where you should definitely visit in your 20s because as they say travel when you are young as nothing can be as rewarding and as enriching experience as this.