9 Reasons that Make Assam a Great Travel Destination
Geetika is a workaholic, but never leaves a chance of holidaying with her soul mate. An avid blogger, she loves to introduce the diverse aspects of a destination to travel aficionados and tourists. She also loves to spend quality time with her only daughter, whom she calls 'her world.'
I admit that I possess a certain bias towards north-eastern states of India; however, do not let that take away from the fact that Assam is a traveller's paradise. Not me, but Assam's umpteen qualities speak for itself. An entire day might not be enough to list all the reasons behind Assam being an incredible travel destination! Consider it a bold endeavour on my part to be trying to encompass the mesmerising charm of the state in a few words. From the vibrant culture to enchanting vistas, this state is an amalgamation of everything that a discerning globetrotter could ever want. Here I give you the top nine reasons that will make you visit this realm of beauty and magic as soon as possible.
Wildlife
Out of 29 states and 7 union territories of India, Assam holds an immensely special position in terms of the intriguing wildlife. The region has around 18 wildlife sanctuaries within its boundaries. For nature and wildlife enthusiasts the prospect of spotting a one-horned Rhino in Kaziranga National Park might be a reason enough to draw him/her to Assam. An expanse of around 46 square kilometres of the lush Chakrashila is a conserved haven for rare wildlife species like Golden Langur and Chinese Pangolin. The renowned Manas National Park is one of India's major Tiger reserves. Go to Assam to get a glimpse of the truly incredible wildlife heritage of our nation. While exploring this dangerous yet enticing aspect of Assam, make sure to carry a camera at all times. The memories captured here will make for a treasure trove of fascinating stories to be told to your loved ones.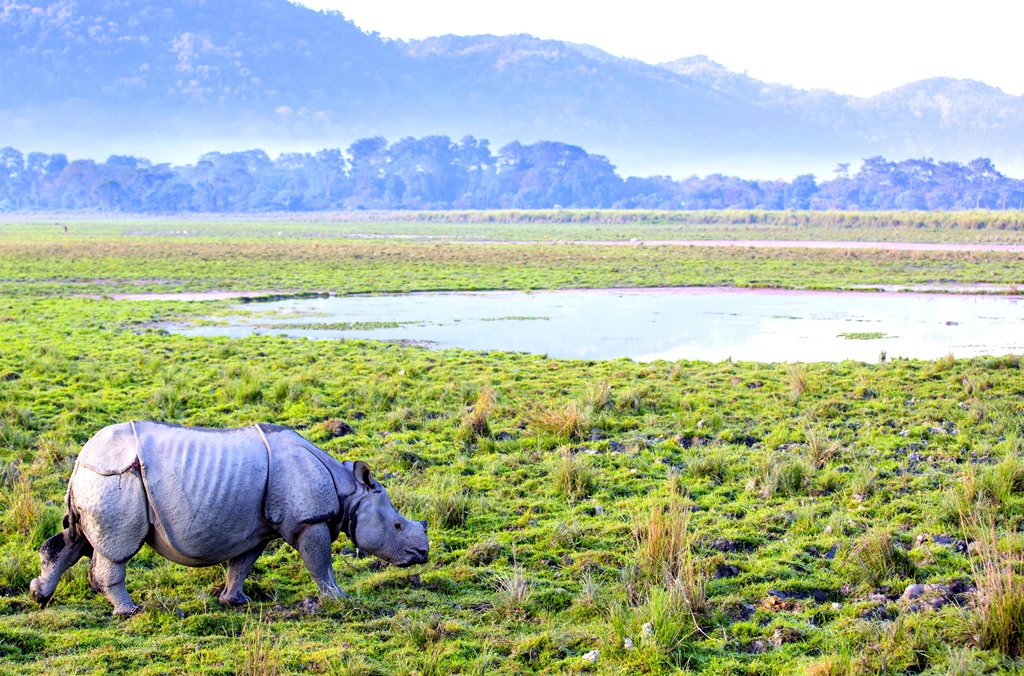 Tea Estates
One of the most compelling reasons to include a visit to Assam in your bucket list is its spectacular expanses of manicured tea estates. Dominating the hilly landscape of the state, these tea estates are intricately associated with Assam's culture. These velvety patches of land will have you believe that beauty lies in the simplest of things. The scenic tea gardens of Assam are a special delight for tea connoisseurs as the state is a proud producer of some of the finest teas in the world. With more than a hundred tea estates, Assam's identity is interwoven with its flavourful plantation. It is interesting that the importance given to tea here is such that the Assamese folks have a dedicated Assam Tea Festival, held in the month of November every year. If you are one of those elite tea lovers, then this is the time to visit this heaven on earth!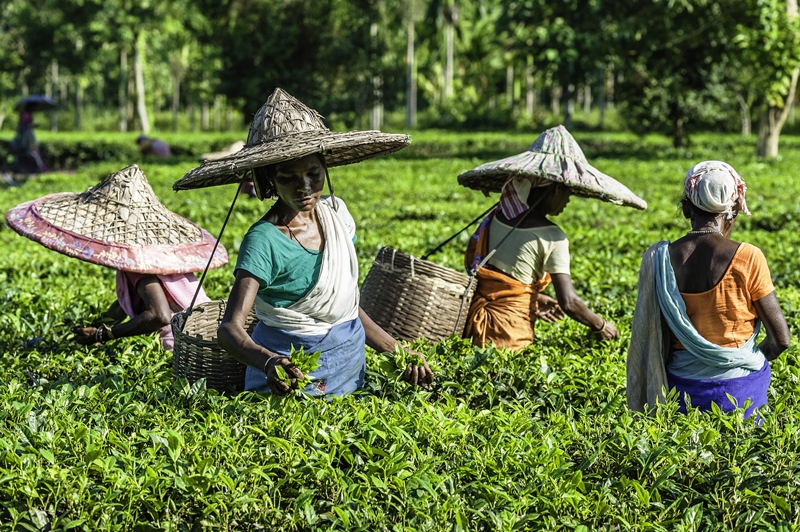 Unique Culture
The key to fully explore a region is to understand its cultural and traditional values. Truly unique in its own stead, Assam provides you with plenty of opportunities to do so. A culture that is marked by fraternity and peacefulness is what makes Assam noteworthy and awe-inspiring. From the traditionally-clad women dancing to folk tunes on the occasion of Bihu to local sports like tang-goote, bull-fight and kabaddi, hues of Assam's culture are deeply embedded in all its aspects. The exemplary artistry of Assamese craftsmen is yet another shining example of the state's glorious culture. The people here live simply, happily and peacefully. The harmonious mix of various races and tribes gives Assam its heterogeneous identity. The ancient town of Dhubri in Assam serves as a window to the faith, beliefs and history of the state. One of the most intriguing sides of Assam's culture can be seen in Mayong region. The people of this quaint hamlet are believed to practice black magic. The colourful patchwork of Assam's local culture is certainly something to be experienced by a curious traveller.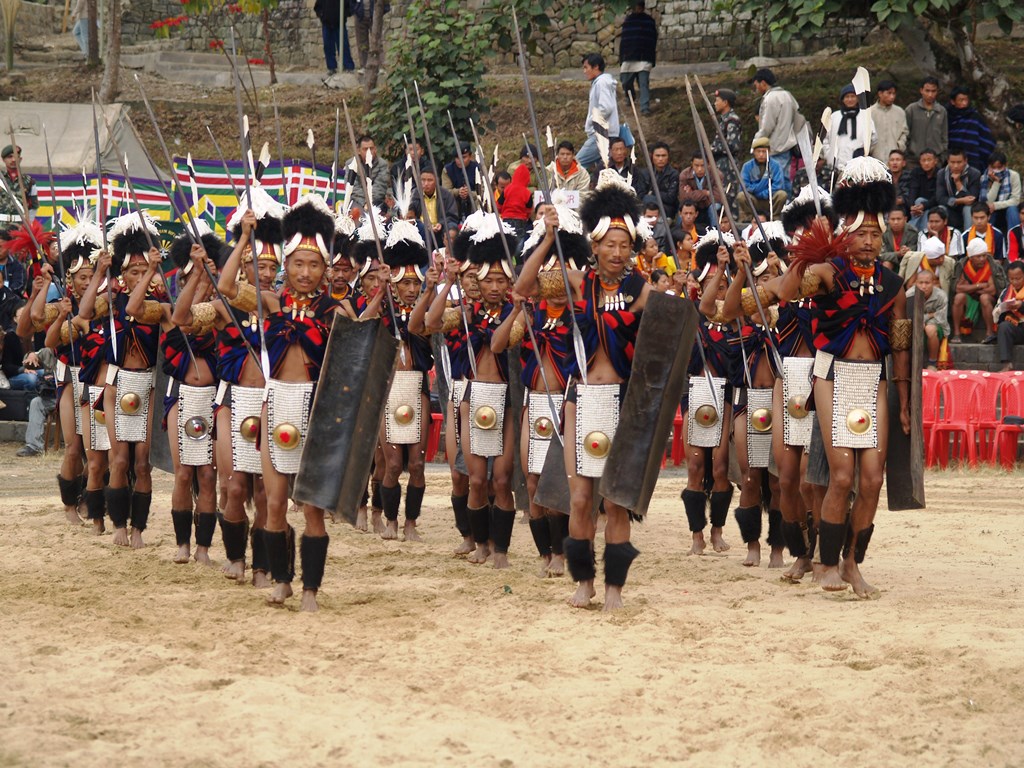 Local Cuisine
One of the best parts about travelling to new places is the opportunity to try local cuisines of those areas. Assam in that context is one of the greatest destinations to be explored. Since the staple food of the state is rice, the local cuisine understandably consists of many rice items. The neighbouring states of West Bengal and Odisha have also left a mark on the food preferences of Assamese population. The authentic Assamese food is not spicy, something that makes its stand apart from many other Indian states. However, that certainly does not mean that Assamese cuisine lacks flavour. When in Assam, consider it a duty to taste pitha, khar, tenga and kharali.
Rafting in the Brahmaputra
If you thought Assam is only about cultural heritage, you are mistaken. For a generation which seeks adventure, fun and thrill wherever it goes, Assam is a dream destination. Originating from the majestic Himalayas of Tibetan region, Brahmaputra is one of the most famous rivers to enjoy the thrill of rafting. The turbulent Brahmaputra River gives an opportunity to unleash your wild side. If you love challenges, a rafting expedition in the glacial waters of this mighty river is something you must experience. When the serenity of Assam turns overwhelming this activity will not fail to get your heart racing.
Kamakhya Temple
Whether or not you are a believer, the legend associated with Kamakhya Temple will engross you. Located on Nilachal Hill in Guwahati, it is among the 51 Shakti Pithas. It celebrates women's power of creation and birth, thus a symbol of reverence for females. The never-ending throng of devotees seeking blessings from the powerful goddess will give you a clear idea of the shrine's popularity. If you want to see the real glory of this temple, then plan a visit during the annually celebrated Ambubachi Mela and Manasha Puja.
Bihu Festival
The Bihu Festival of Assam is probably the most common and well-known marker of its identity. The time-honoured tradition of celebrating Bihu thrice a year is immensely respected by the local people. To celebrate their primary source of livelihood, the Assamese folk start with Bohag Bihu or Rongali Bihu; this marks the beginning of a new year and the time for planting the seeds. Kati Bihu or Kongali Bihu celebrates the conclusion of the period of sowing while Magh Bihu or Bhogali Bihu marks the completion of harvesting period. The locals celebrate Bihus with fervent zest and reverence for their culture. Dance, music and food make up the most important part of the celebrations while the themes of love, peace and unity prevail.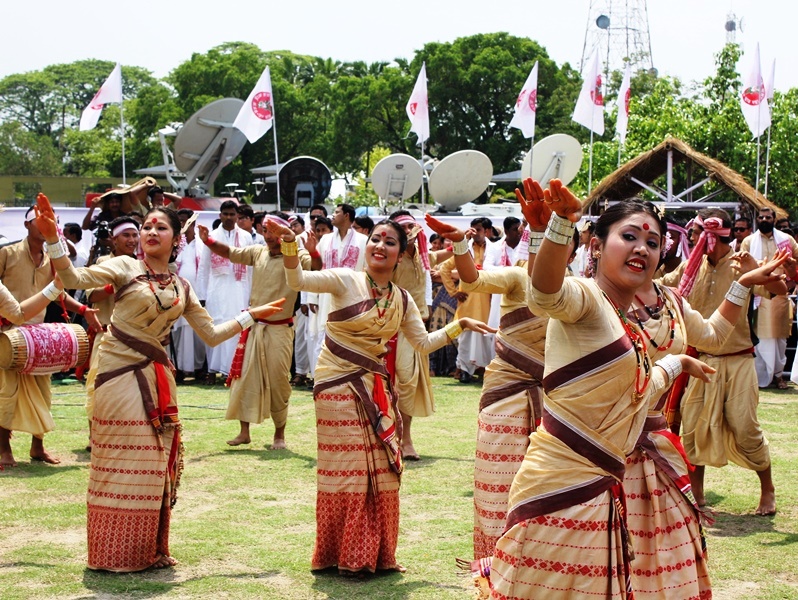 Paramotoring in Sivasagar
Sivasagar lets you through the various doors that show the proud history of Assam. The erstwhile capital of the Ahom Kingdom, Sivasagar is the cultural soul of the state. Along with being a hub of ancient monuments and temples, this quaint town is also known for offering paramotoring opportunities sought by daredevils. Flying over a landscape dotted with antiquated gems of glorious bygone eras blends the thrill of an adventure sport and the joy of witnessing spectacular natural beauty.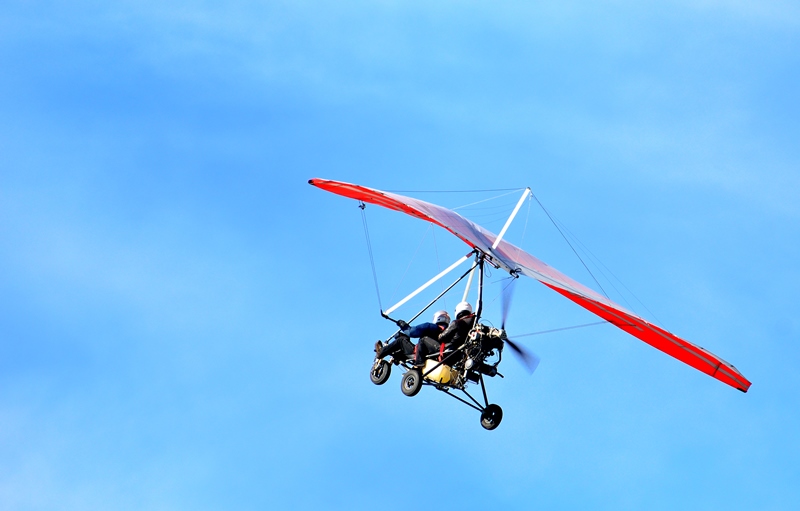 Encounter with Riverine Dolphins in Pobitora Wildlife Sanctuary
Out of all the reasons that render Assam such a great travel destination, this is my own personal favourite. I am convinced that there is not one person on this earth who can deny that dolphins are unbelievably cute. The famous Pobitora Wildlife Sanctuary of Assam gives you an opportunity to encounter Gangetic dolphins, a fresh-water dolphin variety that is found in the Ganges, Brahmaputra, Karnaphuli and Megna Rivers. Keep your camera ready at all times while cruising on Brahmaputra as these dolphins move very quickly, making it difficult to click a picture.
Assam is a destination that should be explored in detail. Its natural and cultural heritage is so profound that they demand special attention. For the above mentioned reasons and many more, Assam deserves to be visited, explored and cherished at least once in a lifetime.