10 Best Backpacking Destinations in India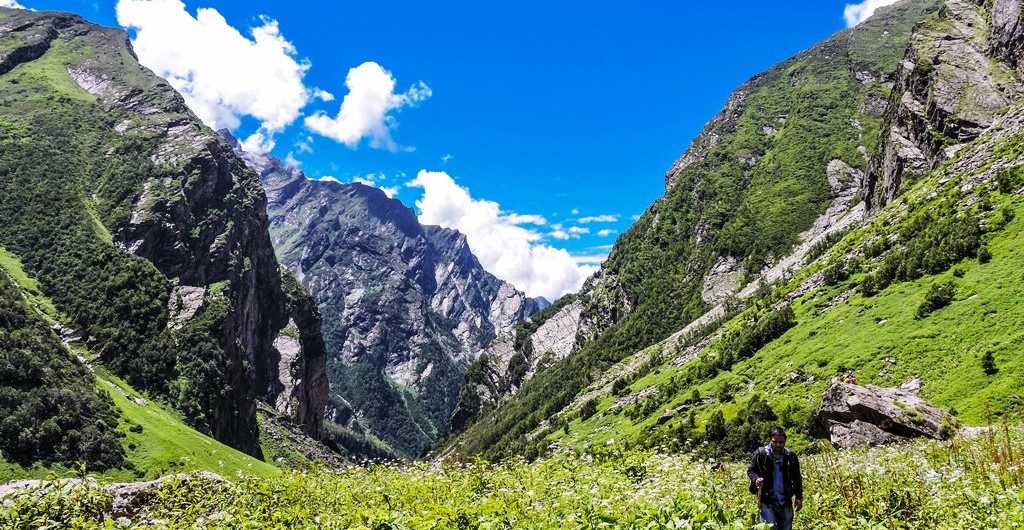 I am a happy-go-lucky person, who loves reading, writing and travelling. Gardening and good food are the other things that I am passionate about. My motto in life is simple, "Love what you Do and Do what you Love".
Latest posts by Meenakshi (see all)
If we consider travelling as life, then probably backpacking is the best way to live it!
Backpacking may not interest all, but those who go on such trips will tell you how much fun and adventure they have. A planned tour is always better, but then at times, you should let your heart lead you. I always wanted to go on a backpacking trip, but was too apprehensive to do so. But that apprehension went away when my friend told me about his plans of backpacking to Goa. I too joined his gang of backpackers, and before I could know, we were on the road, hitch-hiking! Since then, I have been on various backpacking trips and really glad about it. If you too have apprehensions about it, then take my word; let it go because there is nothing wonderful than this. Read on to know about some of the best backpacking destinations in India, where you can plan your first such trip!

Goa
A trip to Goa can be a rewarding experience, especially if you are a backpacker. The numerous beaches along its more than 130 km coastline are definitely the highlights of this place, but one cannot forget to mention its colonial structures, whose architecture still inspires many. But that's not all, Goa offers some exciting adventure activities, if you are up for it and if you are a foodie, then you are in for the best time of life here. If you find beaches of North Goa too noisy, then take a rented bike and head straight to South Goa, but do stop by at the various small beaches along the way. Besides spending time at the beaches, you should definitely visit Dudhsagar Falls, Salim Ali Bird Sanctuary, Basilica of Bom Jesus and Fort Aguada here. Goa is a year-round destination, but avoid coming here during the monsoon months.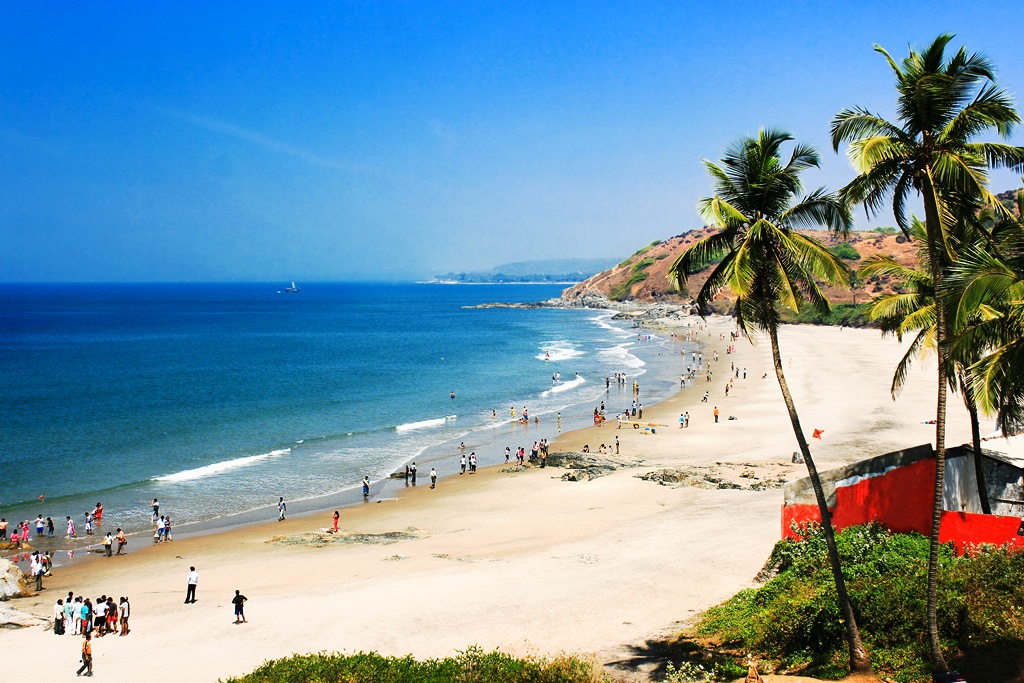 Spiti Valley
A backpacking trip to the Spiti Valley, fondly called as 'Little Tibet' can be a wonderful experience, especially if you love the sight of snow-clad mountains and roaring river streams. This desert mountain valley in Himachal Pradesh, over the years, has become a favourite among adventure aficionados, but this is not the only reason for its popularity. It is home to the famous Tabo and Ki monasteries, and acts as the cultural and research centre for Buddhists. Trekking in Spiti Valley is something that you will definitely enjoy. Since it remains disconnected from the rest of the country during winters due to heavy snowfall, you should plan your trip accordingly.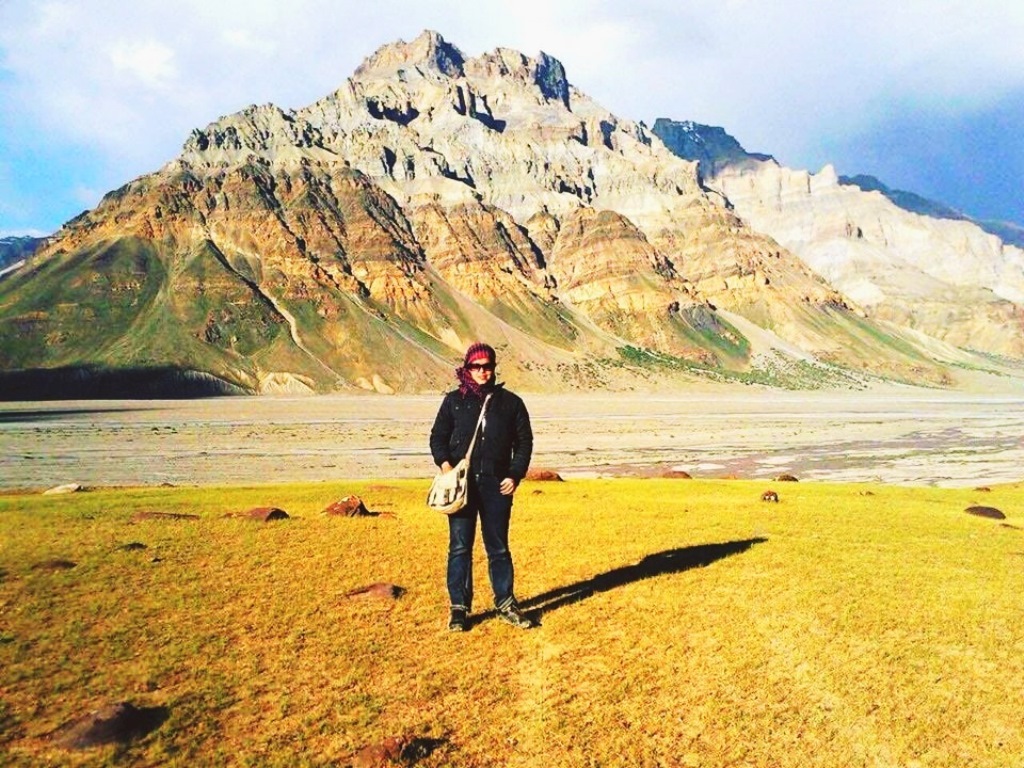 Pushkar
Considered among the ancient cities of India, Pushkar in Rajasthan lies on the shores of the namesake lake. A backpacker's paradise, this destination has a gamut of attractions, which have charmed travellers since centuries. Interestingly, it is home to one of the few Brahma temples in the world. Other similar highlights of the city are Varaha Temple, Savitri Temple, Pap Mochani Gayatri and Shri Sawai Bhoj Temple. Besides religious sites, what should really interest you in Pushkar is the Pushkar Camel Fair and camel safari. The former is held annually in the month of October/November while the latter can be enjoyed all through the year. While in Pushkar, you can also plan a trip to the dargah of Khwaja Moinuddin Chishti, which is only about 10-11 km away.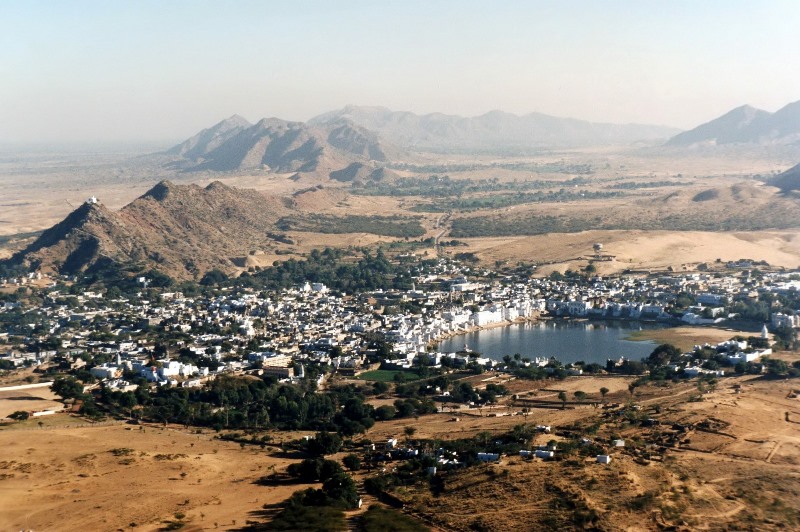 Munnar
The picturesque hill station of Munnar in Kerala is simply one of the best places for a backpacking trip, especially because it is a year-round destination. The serene environs and pleasant climate of this hill town will make your journey ever so enjoyable and exciting. Situated at the confluence of rivers, Mudhirapuzha, Nallathanni and Kundala, Munnar is famous for its sprawling tea estates as well as rich flora and fauna. Besides witnessing its tea estates, you can explore its other attractions on your trip, and some of them are Attukal Waterfalls, Eravikulam National Park, Mattupetty Dam and Anamudi Peak.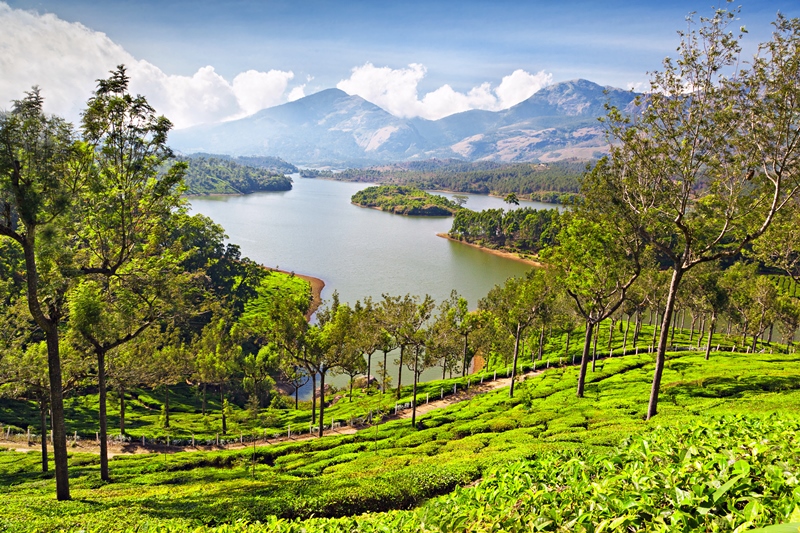 Varkala
The town of Varkala in Kerala is a quiet beach destination, located about 50 km from Thiruvananthapuram. The most famous highlight of this place is its beautiful black-sand beach, where people love to swim, sunbath and enjoy sunrise and sunset. Another interesting activity that you can enjoy at Varkala Beach is paragliding, which is organised from the cliffs adjacent to it. In addition to beach activities, in Varkala, you can head to the famous Janardana Swami Temple, which is said to be about 2000 years old. Similar attractions to visit in this town include Sarkara Devi Temple, Sivagiri Mutt and Kaduvayil Juma Masjid. The best time to come here is from October to March.
Dharamsala
Dharamsala, located in the Kangra Valley of Himachal Pradesh, is another destination where you can head to for your backpacking adventure. Situated amidst the Dhauladhar Mountain Range, this scenic place is home to a large population of Tibetan refugees and the revered 14th Dalai Lama. If the natural beauty of this place attracts thousands of leisure tourists, then its sacred monasteries beckon hordes of worshippers. This is not all; over the years, Dharamsala has gained reputation as an adventure sport destination as well. As you walk through the city and its buzzing markets, one thing that you will immediately notice is the simplicity of the locals. When in Dharamsala, you can explore places like the rock-cut temples of Masrur, enjoy a boat ride on Dal Lake, pay a visit to the famous Namgyal Monastery, and visit the Kangra Fort and Kangra Museum.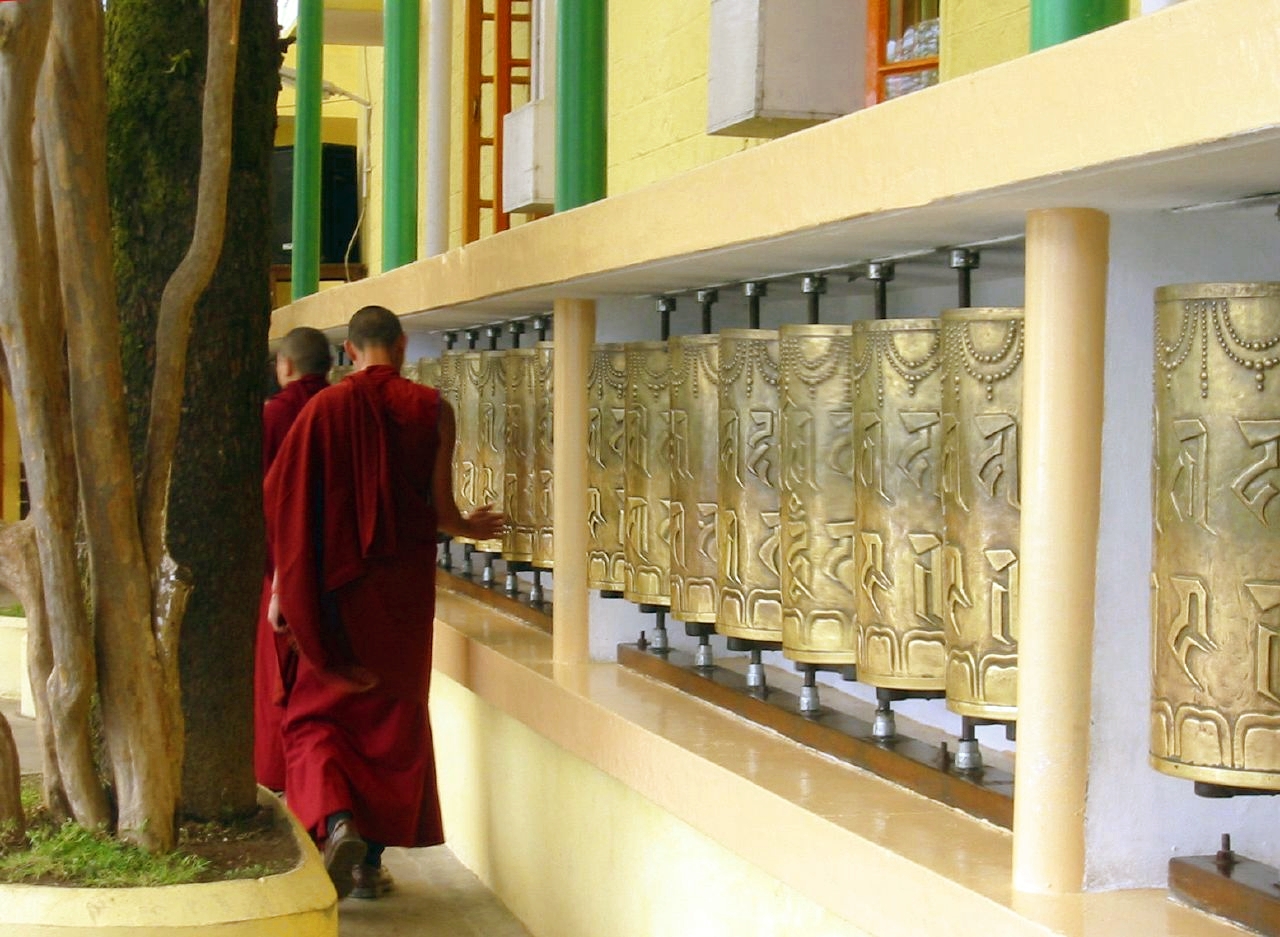 Shillong
The hill station of Shillong in Meghalaya is another fantastic backpacking destination in India, where you can escape to unwind and connect with nature. Fondly called as the 'Scotland of the East', this scenic city lies at an average elevation of more than 1500 m above sea level and offers some breathtaking views of lush valleys from Shillong Peak as well as Elephant, Crinoline and Sweet Falls. In addition to visiting these falls and admiring their beauty, you can explore the Lady Hydari Park, Air Force Museum, Botanical Museum, State Museum, Umiam Lake and Wards Lake in Shillong. While you are here, you can also plan a trip to the beautiful hill town of Cherrapunjee, which lies only about 50 km away.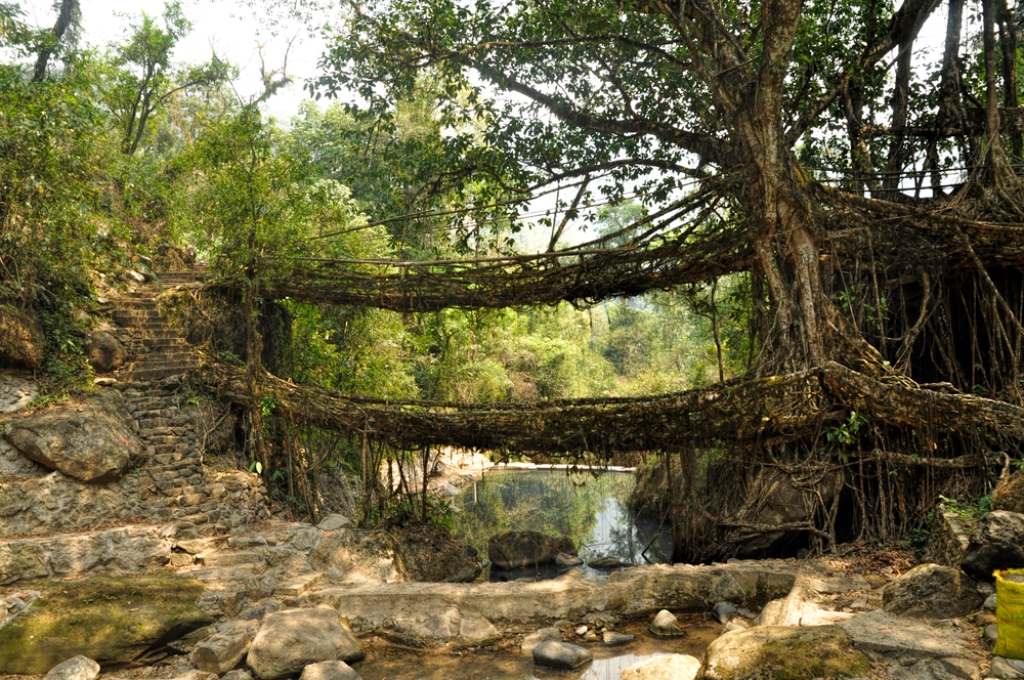 Sunderbans
Home to a large concentration of Royal Bengal tigers, this UNESCO World Heritage Site beckons thousands of adventure seekers and nature lovers every year. Spread over an area of 1000 sq. km, a small part of which lies in India, specifically in the state of West Bengal, this region has been acknowledged as a national park, biosphere reserve and a tiger reserve. As a backpacker to this mangrove forested region, you could stay at any of the low-cost lodges and opt for safari tours. Exploring the dense forest region sailing in a boat and trying to spot the Royal Bengal tiger amidst the cooing of birds is one experience you should definitely not miss out on! The ideal time to come to this amazing destination is from October to June.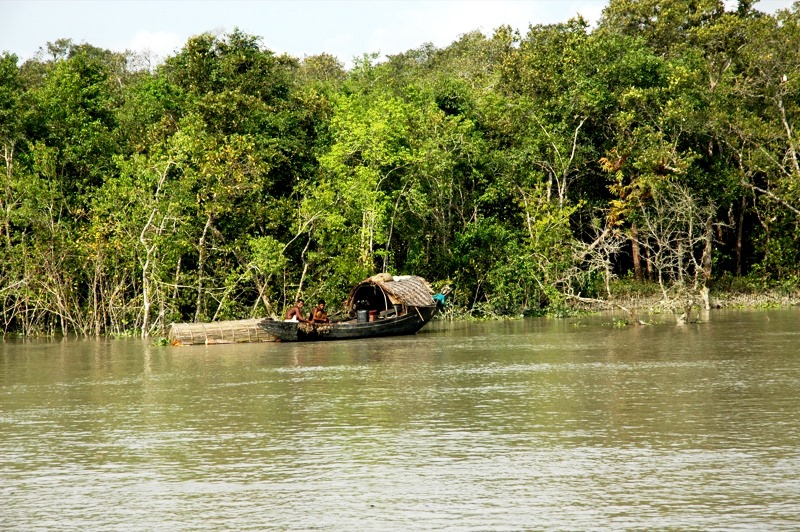 Kanyakumari
Kanyakumari, probably more famous for being the southernmost tip of India's peninsula, is a perfect destination for any backpacker as there is so much to explore, learn and do in this district. Named after the famous Devi Kanya Kumari temple, this place is a popular pilgrimage destination with devotees flocking to the shrines of Devi Kanya Kumari, Nagaraja and Thanumalayan. Besides paying visit to these places, you can explore other landmark attractions of the district, such as the Vivekananda Rock Memorial, Padmanabhapuram Palace, Bhagavathy Amman Temple and Thiruvalluvar Statue to learn their history and admire their architecture. During your trip here, you can head to the Sangthurai, Muttom, Sothavilai and Thengapattinam beaches to relax and refresh. Kanyakumari is a year-round destination; however, it is best to avoid the monsoon months.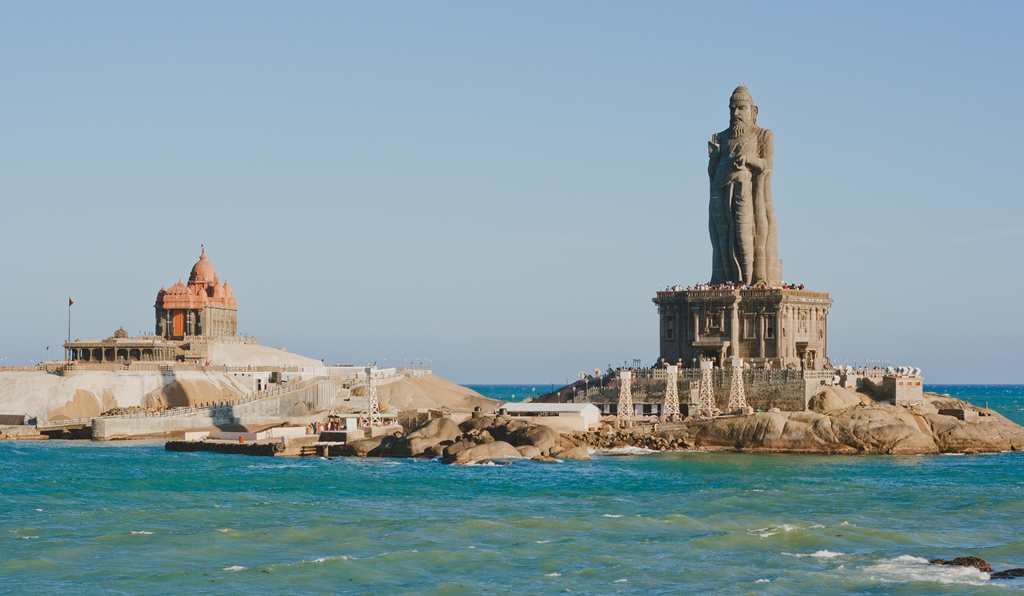 Dzukou Valley
The Dzukou Valley, which lies on the border of Manipur and Nagaland, is another fantastic backpacking destination, where you are guaranteed to find peace and tranquillity beside unspoilt natural beauty. This valley is situated at an altitude of more than 2438 m above sea level behind the splendid Japfu Peak, with the beautiful rivers Dzukou and Japfu flowing through it. The verdant Dzukou Valley is aptly known as the 'Valley of Flowers of the Northeast' as its landscape features scenic plains abundant with a variety of colourful flowers, especially lilies and rhododendrons. The experience of trekking through this picturesque valley, crossing several streams of crystal clear water and listening to the chirping of birds will certainly have a calming effect on your senses. The best time to come to Dzukou is from June to September, but to do so, you would require an Inner Liner Permit from the concerned authorities.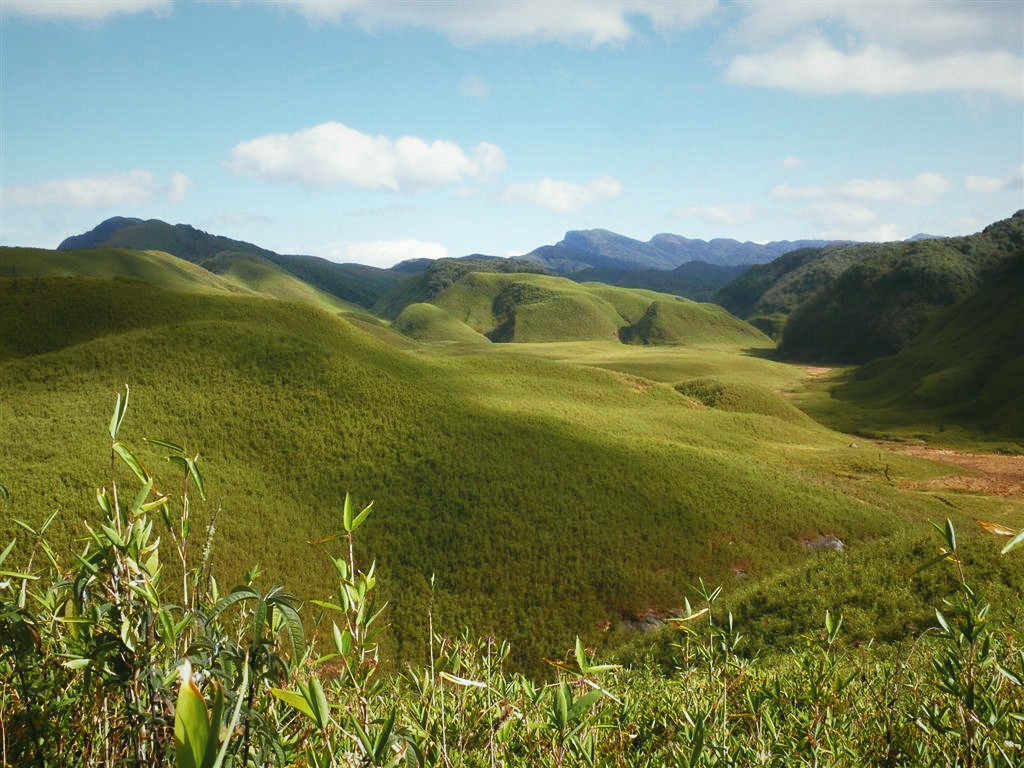 Similar to these 10 places, there are many other splendid destinations in India, to where backpacking trips can be planned. So, plan now, pack your bags and get ready to begin a trip that will remain close your heart, forever.