Best Cycling Trails in Southeast Asia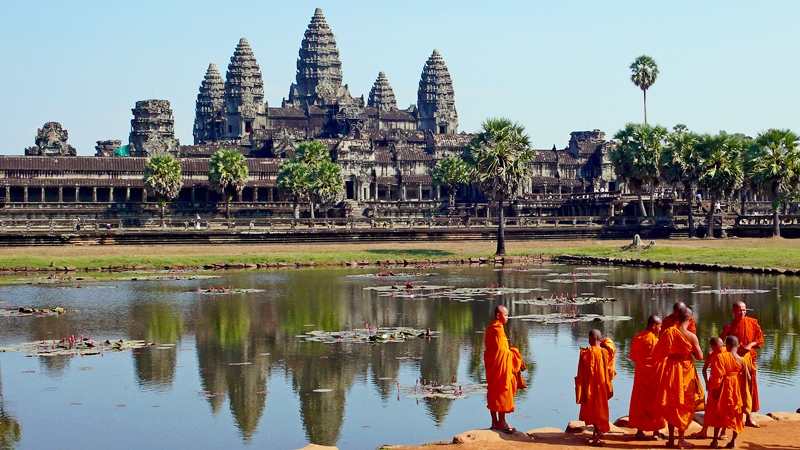 Geetika is a workaholic, but never leaves a chance of holidaying with her soul mate. An avid blogger, she loves to introduce the diverse aspects of a destination to travel aficionados and tourists. She also loves to spend quality time with her only daughter, whom she calls 'her world.'
Southeast Asia is one of the most toured destinations in the world owing to its gorgeous beaches, tropical climate, historical buildings, sacred temples and delicious street food. Another reason for its popularity is its budget friendliness as well as tourist safety. Each of the countries in Southeast Asia has its own charm, which is worth exploring and admiring.Though travelling by car, bus or train can be a good option, but if you have enough time, then exploring some of the areas in these countries on a cycle can be a great joy. This way, you will not only reduce CO2 emissions but also keep yourself fit; and there is a charm in leisurely exploring a place! In Southeast Asia, there are a number of cycling trails, which are taken by adventure enthusiasts each year. So even if you are a novice at it, don't worry… you can do it at your own pace. Here are some of the best routes in this region that you should keep in consideration for your cycling expeditions.
Angkor Wat
The famous Angkor Wat temple complex in Cambodia is a popular destination for cyclists in Southeast Asia. Cycling around this complex, which holds high historical significance in this nation, can be a wonderful experience. The complex is spread across more than 400 sq km and known for its exquisite temples, such as Bayon Temple, Preah Khan and Ta Prohm Wat. Besides, there are several smaller temples in this area, where you can ride your bike to. In case you are not taking your own cycle along, you can get it on rent from the old market in Siem Reap.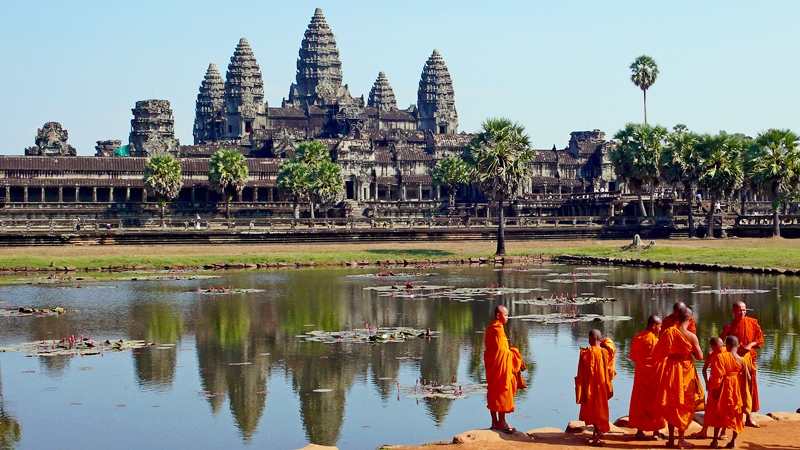 Vietnam National Highway 1
The most popular cycling route in Vietnam is the National Highway 1, which connects the cities of Ho Chi Minh and Hanoi. This highway is considered to be the symbol of unity among the Vietnamese. The trail is quite challenging physically, but it has its worth. On the way, you will discover green hamlets that are far cut from the modern world, and have a sense of peace to them. Plus the experience becomes all the more rewarding since you will see the guidebook sights with the power of your own pedal.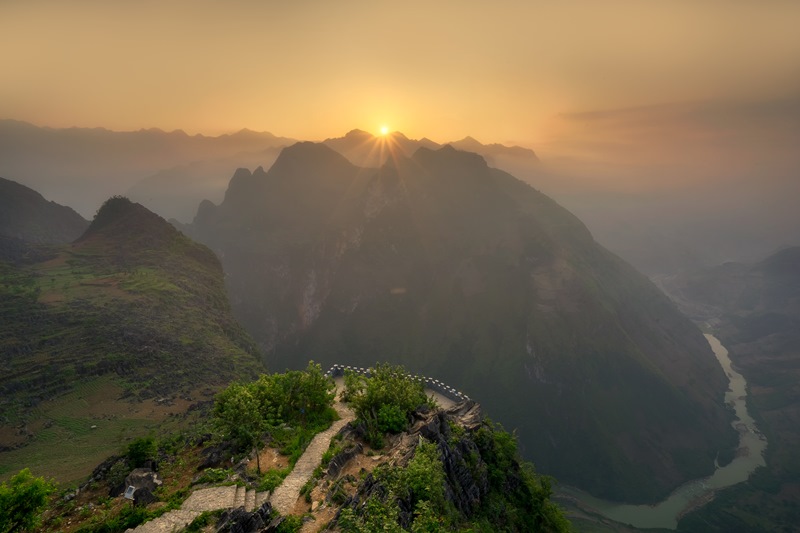 However, if you wish to avoid this conventional route, and go for some spiritual and cultural exploration, then taking the trail that goes along the northern stretch of Ho Chi Minh can be a good experience. This trail starts from Ngoc Lac and ends at Danang, near the Hai Van Pass. It will take you about 10 days to cover this stretch, but believe me it will be worthy in the truest sense with you going past expansive paddy fields, sandy beaches and verdant mountains.

Mekong River
In addition to its centuries-old temples, Cambodia is famous for the Mekong River, which is one of the longest in the world. This river meanders through China, Laos, Myanmar, Vietnam, Thailand and Cambodia. And cycling along the 50 mile stretch of this scenic river in Cambodia is rated high among adventure aficionados. To undertake this cycling expedition, take bikes on rent from CRD Tours, which is a part of the Cambodian Rural Development Charity. However, ensure to carry required cycling equipment along with you as these you might not find available on rent. January and February are the ideal months to cycle along the Mekong River as the weather is dry and favourable. However, this is the time when maximum cyclists come here. In case you wish to avoid the crowd, then consider coming here in the months of September or October.
East Coast Park
Singapore is one city in Southeast Asia, where cycling becomes certainly a wonderful experience with the route, including beaches, coastal areas and the city itself. And to get the best of it, you must head to the East Coast Park, a scenic man-made beach, from where you leisurely cycle with the trail being not too challenging even though long. This trail starts from East Coast and goes up to the village of Changi. The route between these two places includes several water parks, beaches and skate parks; giving one a chance to indulge in other fun activities apart from cycling. Since the trail has been constructed on reclaimed land, the terrain is not so uneven or rough. This cycle tour is for about 4 to 5 hours, and on reaching Changi, you can stop at a food stall to satisfy your hunger pangs!
Bangkok to Phuket
If you are heading to Thailand, then you must include visiting Bangkok and Phuket in your itinerary, and it would be great, if you plan to travel between these two places on your cycle. The reason is that the trail includes scintillating coastline and a number of beach stopovers. It would take you about 10 days (it could be more if you are a beach lover) to cover the distance between them, which is approximately 523 miles. You will find plenty of resorts along the way, so accommodation is not an issue.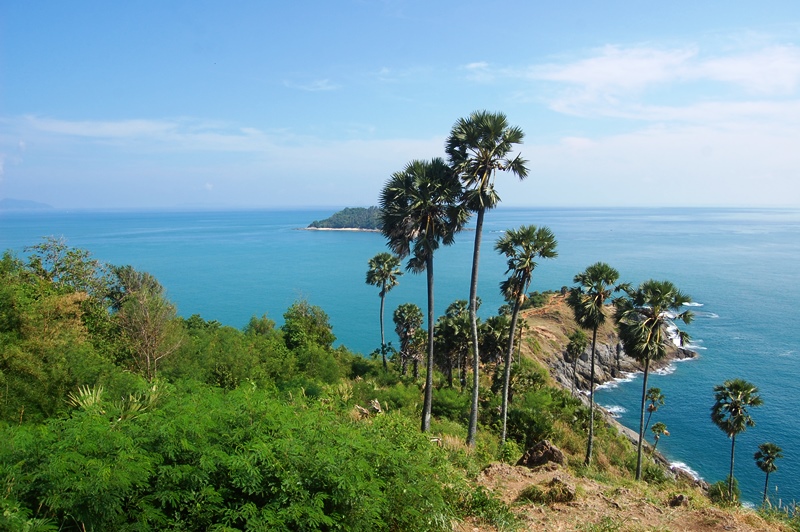 Along the route, you will cycle through some serene rice fields and forests as well as attractions like Kui Buri National Park and Khao Sam Roi Yot National Park. Also, along the way you will come across some beach towns, where you can halt and unwind, if you have enough time at your disposal.
Da Lat
In the central highlands of Southern Vietnam lies the city of Da Lat, located at an approximate elevation of 1500 to 2000 m above sea level. It is popular for its pine trees, rolling hills, pleasant climate, enchanting waterfalls and beautiful lakes. Here lies one of best cycling trails of Southeast Asia called the Heaven's Pass. This trail descends from a mountain with its altitude being about 1600 m. As you manoeuvre your cycle along difficult turns and steep bends of this trail, enjoy the picturesque views of the surroundings. In Da Lat, this is not the only trail; there are some others as well that lead to the local villages. Da Lat can be reached by taking a bus from Nha Trang that takes roughly 3 to 4 hours to reach the destination.
Ketam Mountain Bike Park
On an island, off the northeast coast of Singapore lies the Ketam Mountain Bike Park, where as per the standards of International Mountain Bicycling Association (IMBA), a mountain bike trail of 10 km has been constructed. This incredible trail offers some amazing views of the Johor Strait and wetlands. Reaching this park is a bit difficult but it is worth the effort! The difficulty levels of the trails at Ketam Park are quite high as per IMSA's (International Motor Sports Association) 5-point rating system. In case, you wish to avoid this trail and go for a more casual bicycle ride, then you can go for the scenic 14 km trail. You can rent bikes from the shops in the main village, which lies close to the jetty. From Changi Point Ferry Terminal, take a bumboat to reach Pulau Ubin Jetty, and from there, ride for about 15 minutes to reach the trail of Ketam Mountain Bike Park.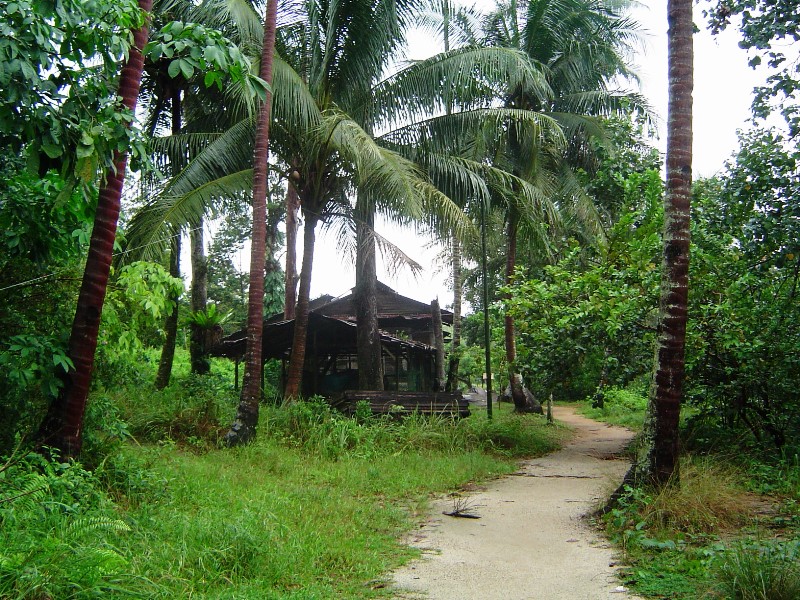 Doi Suthep-Pui National Park
In the city of Chiang Mai, which is in the northern part of Thailand, lies Doi Suthep-Pui National Park. The mountains within the confines of this park are known for offering some of the best biking trails downhill in Southeast Asia. There are about 13 trails here to choose from. In case, you only wish for casual riding experience, then The Eagles Route should be your pick as it is mostly downhill with only some part being uphill. The summit of Doi Pui, which is about 1600 m, will be the starting point of this trail.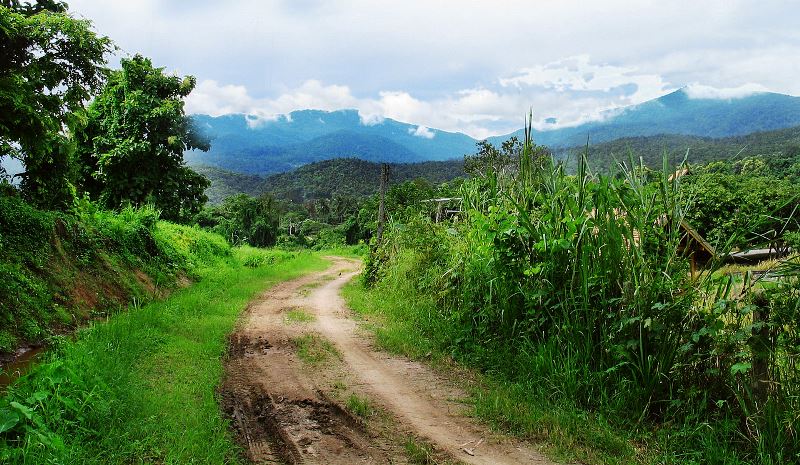 Well, after going through this comprehensive list, it is time to plan for a cycling expedition to any of these wonderful destinations in Southeast Asia. Even a single such venture will make you fall in love with nature and yourself once again.