Treks to Go for in May!
Geetika is a workaholic, but never leaves a chance of holidaying with her soul mate. An avid blogger, she loves to introduce the diverse aspects of a destination to travel aficionados and tourists. She also loves to spend quality time with her only daughter, whom she calls 'her world.'
I associate May, especially the May of North India (non-Himalayan regions) with searing heat, dryness and perpetual sweating. But, as they say, "Every cloud has a silver lining", May is also the time when most schools close for vacations and you finally have the time to go someplace. Most of us visit our grandparents and sit in their house, often doing nothing. I personally never liked going to Lucknow and staying there for 1-1.5 months. We hardly ever went out because it was hot; even after the sun set, there was little respite. The only silver lining there was that I had a cousin, with whom I would run around the house or play cricket in the backyard, but we grow up after a while and feel no excitement in such things.
So, the next time May comes, I am looking forward to going someplace else and doing something else. Now, my favourite place in the whole wide world has always been mountains. So, this is it. This is where I am heading. But, here is the catch; I am not going to a hill station for sightseeing, but on a trek for the real thing. After a bit of research or let us say a lot of research, I have compiled a list of the best treks to opt for in the ridiculously hot month of May.
Borasu Pass – A Blissful Challenge
The journey across Borasu Pass, located about 17800 feet above sea level, will be challenging no doubt, but also extremely blissful. The pass connects two incredible valleys: Har Ki Dun (Har Ki Doon) and Kinnaur, so you are assured of stunning views along the way. You will be wide-eyed on seeing Har Ki Dun, a long valley with meadows on one side and forested mountains on the other. Because it will be May, you may be able to see some traces of snow on the valley floor apart from the mountains. Another reason to go on this trek is that a part of the trail goes through Govind Pashu Vihar National Park and Wildlife Sanctuary, home to brown and black bears, musk deer, bharals, tahrs, Himalayan griffon vultures, golden eagles, and snow leopards, the show stealer.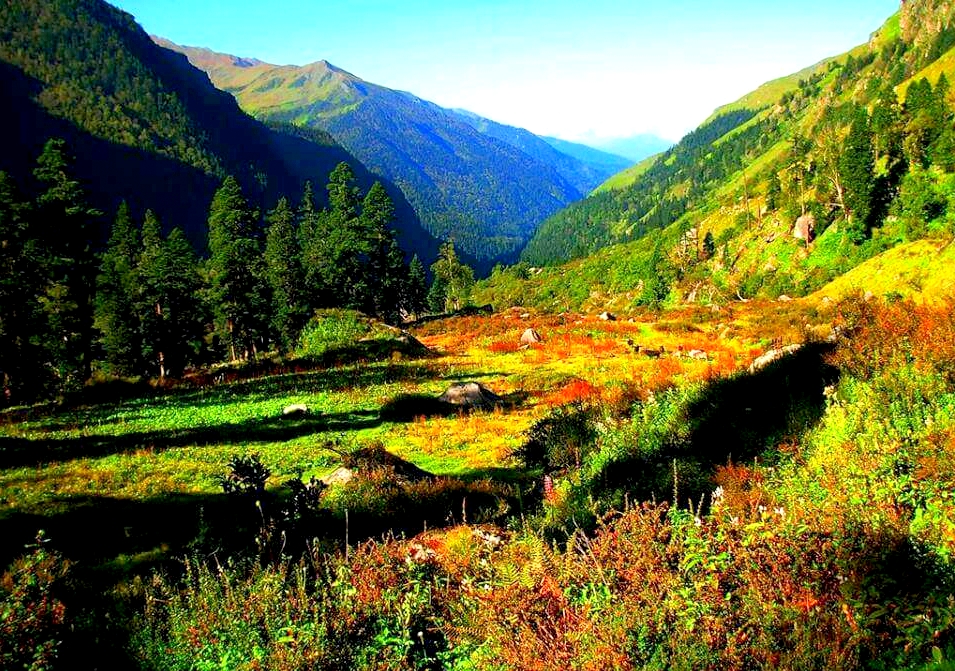 Moon Peak Expedition – Make Your Week Special
Stretching for 5 days, the Moon Peak expedition is a good way to make your week special. Moon Peak, located in the Dhauladhar Range, has an altitude of around 15200 feet, so you are going to have to do a bit of work to scale it. The deodar forest, you walk through after starting from McLeodganj, and the grassy meadow of Triund will take your breath away (they have taken mine already). I am also really excited about camping inside Lahesh Cave because I know it will be one of the most unique and memorable things of my life. To reach Moon Peak, you will first have to cross Indrahar Pass, which may or may not be completely snow free.
Lamkhaga Pass – Lets Push Ourselves
The trek to Lamkhaga Pass has been grouped under the moderate-to-tough category. Reason no.1, you will reach an altitude of over 17000 feet, and reason no. 2, the climb will be steep at numerous instances. If you like challenges, then this is a great opportunity to push yourselves to conquer it. Considering it, it would be good if you can pack some proper trekking gear. The path till Gundar from Chitkul is not a toughie, and you can negotiate it with little difficulty. From here, it suddenly increases in gradient and continues to be challenging till you reach the pass. You may think that the difficulties are over, but hold your horses as a glacier needs to be crossed ahead.
Sunderdhunga – Hone Your Skills
Once you are done with the beginner-level hikes and have gained a fair idea of how to trek, you can go for the Sunderdhunga hike. It is an excellent trail to advance from a novice to a trekker with experience. The oak and rhododendron forest you walk through, when you begin the journey from Kharkiya, is magical. And, the moment you leave it behind, you will find yourself in this pretty meadow, where sheep may be grazing. All this while, the path will keep alternating between steep ascents and descents, allowing you to put your trekking skills to use and acquire a few new ones. The day you travel to Maiktoli base camp, you will be crossing a glacier, so prepare beforehand.
Patalsu Peak – A Perfect Summer Escapade
The Patalsu Peak trek can be your perfect way to get away from the blazing sun. It is not too long, consuming only 5 days from your schedule, and even its altitude is not too great, just about 13500 feet, actually even less. Even the sceneries you come across while walking to the peak are something to remember; be it the oak and pine forests, deodar groves or snow-bound mountains far away. If you face any problem, it would be when you make the final ascent as the path you will be on will be unmarked and quite rocky. Other than this, the hike can be easily done if you have prior experience.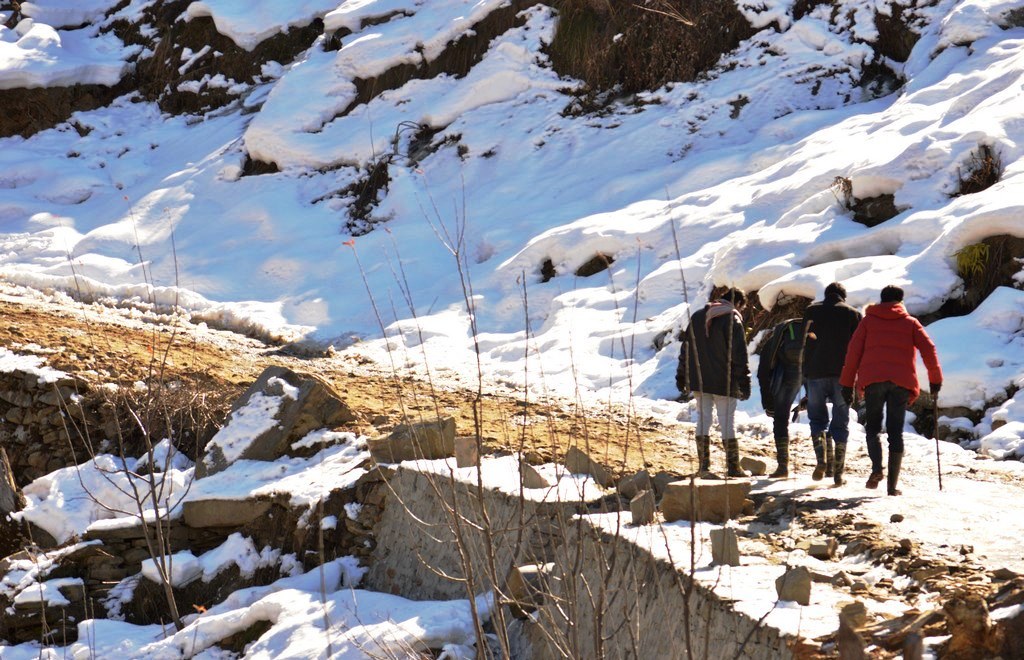 Bali Pass – Ruinsara Taal or Dhumdhar Kandi, Which Way are You Going?
There are two routes to Bali Pass: one via Ruinsara Tal and the other across Dhumdhar Kandi, a mountain pass. Regardless of which way you choose, you will have to reach the elevation of at least 15680 feet above sea level. If you think yourself tough, then go for the Ruinsara Taal trail. However, if you think yourself really tough, then opt for the one, past Dhumdhar Kandi, located at around 17400 feet! Both ways, you will walk along rivers, through lush forests, and past villages and farmlands. Considering the over 15000 altitude you will have to reach, you will be given a day off to acclimatise. So, Ruinsara Taal or Dhumdhar Kandi? Which is your poison?
Mojidugh – Short, but Sweet
Lasting for just two days (both ways), the Mojidugh trek can aptly be described as short, but sweet. Even its elevation is not too much, just over 10000 feet. So, even if you are a beginner and have little experience, you can go on it. A good thing about it is that it begins from Manali, which is easy to reach from anywhere in the country. You will remember meandering through forests of cedars, oaks and pines from Kulang. Plus, you will be camping in a forest like this. How amazing is that?! It may not be too cold at the top of Mojidugh, but it won't feel like May either.
Bijli Mahadev – The Easiest One
All said and done, the walk to Bijli Mahadev Temple is the easiest of all, so you have no excuses not to go for it. Still in a dilemma? Then consider this…the maximum elevation you will reach during it is merely 8000 feet. Even India's ski resorts are higher than this. There will be no danger of altitude sickness, so even the inexperienced can try it. Another perk of doing the trek is the chance to see animals like brown and black bears, musk deer, striped hyenas and Himalayan tahrs in Kais Wildlife Sanctuary. Snow Leopards also live here, but as it would be the height of summers, they would be at even higher elevations. The myth that the temple receives the blessing of Lord Shiva in the form of lightning has already made me want to go there.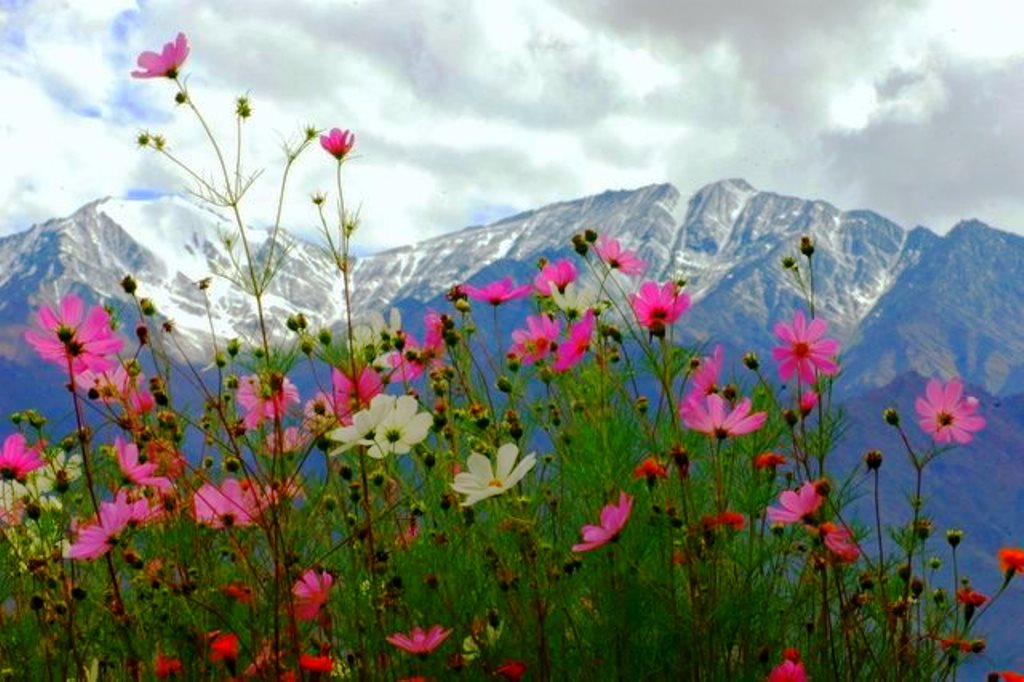 Roopkund – For Metalheads
If you are a metalhead, as in you are a Heavy Metal junkie like I am, then the Roopkund trek is actually meant for you. Many Heavy Metal bands employ human bones and anatomy imagery as album covers that really intrigues me. This is why the hike to the glacial lake of Roopkund is my personal favourite; it gives me a chance to see human bones from up close. The entire lake and the area around it are full of bones of tribesmen, who were killed by a hailstorm in around AD 850! I am also getting excited about camping on the lush meadows of Ghora Lotani and Ali Bugyal, where the grass will be exceptionally lush and green.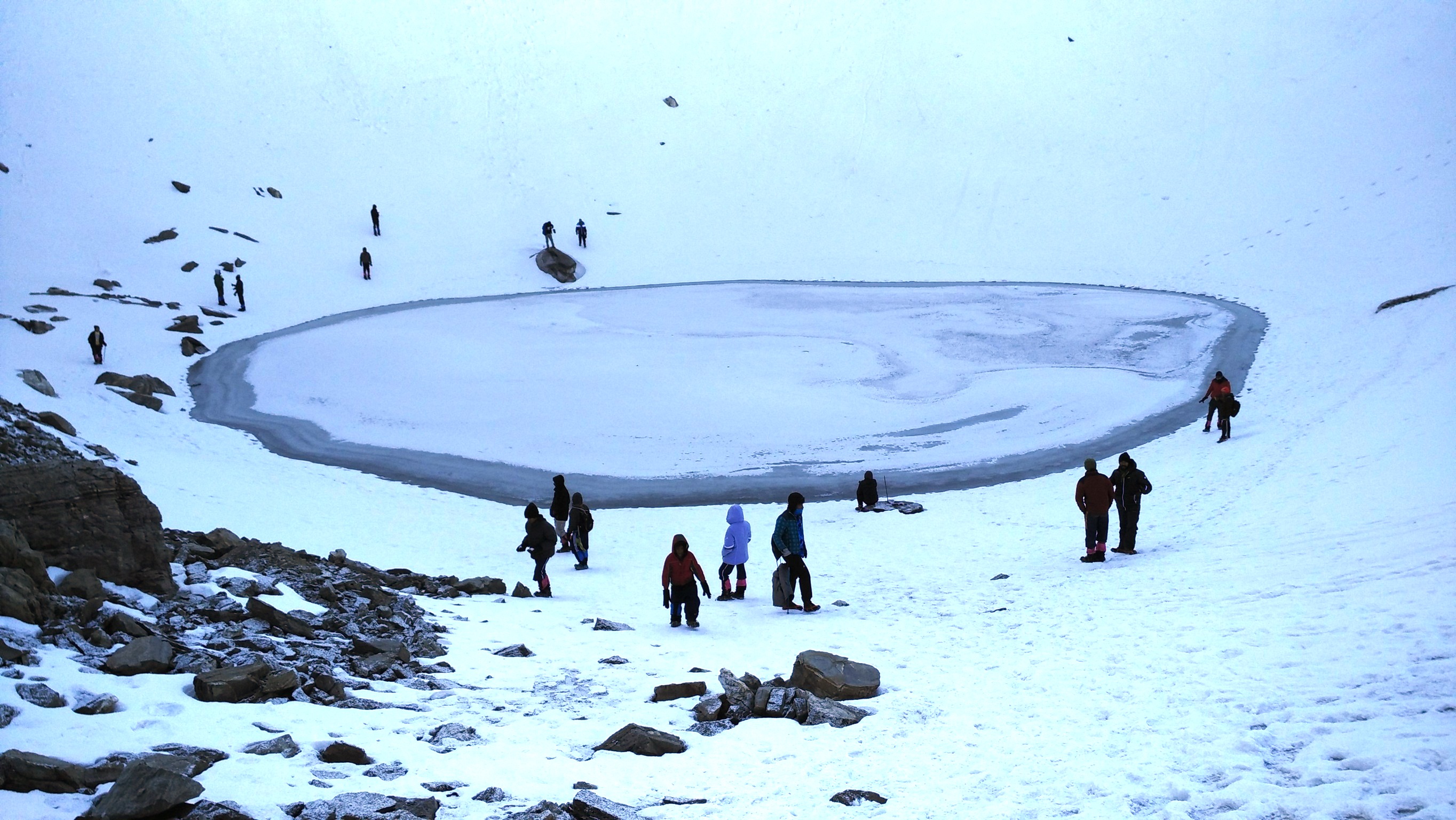 Rupin Supin – The One with the Funny Name
Rupin Supin…don't they sound like twin sisters? They sure do, and if these two valleys were ever personified to create a myth, I am sure they would be sisters there. For the majority of the venture, you will be traversing coniferous forests and those of oak and rhododendrons. The quaint Garhwali villages you pass through and the traditional way of life there will make you realise that you don't really need a suit, car and a fancy office to feel happy. You must talk to the locals and listen to some of their folktales that will no doubt be interesting. You will also be spending some time near Sarutal, an idyllic lake. As you cross Rikatik Odi you will enter the Supin Valley.
Rupin Pass – The Sweet Fruits of Labour
The Rupin Pass trek aptly justifies the Hindi saying, "Mehnat ka phal meetha hota hai". It is one of the difficult hikes in the Himalayas, but all the effort will seem worthy when you look at the views the trail offers. The first challenge-inducing factor is the altitude of roughly 15250 feet, which is slightly on the higher side. The other thing, which makes the trek tough, is the continuous steep uphill and downhill sections that in many areas may have boulders. You will be greatly compensated for your efforts with the experience of walking past apricot and apple trees and through forests of rhododendrons and birches. When your eyes fall on the alpine meadows en route, you will thank yourself for having opted for the hike.
I always thought that May was a time of no activity because of the heat of North India…no more. Reading about these treks has told me that there is so much we can do in summers. So, let us all shed our cloak of sloth and do something adventurous this May.