Cherrapunji – Where Bridges Grow!

I am a happy-go-lucky person, who loves reading, writing and travelling. Gardening and good food are the other things that I am passionate about. My motto in life is simple, "Love what you Do and Do what you Love".
Latest posts by Meenakshi (see all)
Located in the East Khasi Hills district in the state of Meghalaya, Cherrapunji (officially called Sohra) is often touted as the wettest place on Earth. It holds the world record for the most rainfall in a calendar year (1 August 1960 – 30 July 1861) and month (July 1861). Cherrapunji sits on a plateau rising 600 meters above the surrounding valleys. It receives both northeast and southwest monsoonal winds that give it a single monsoon season and it rains mostly at night. It lies on the downwind side of the Khasi Mountains.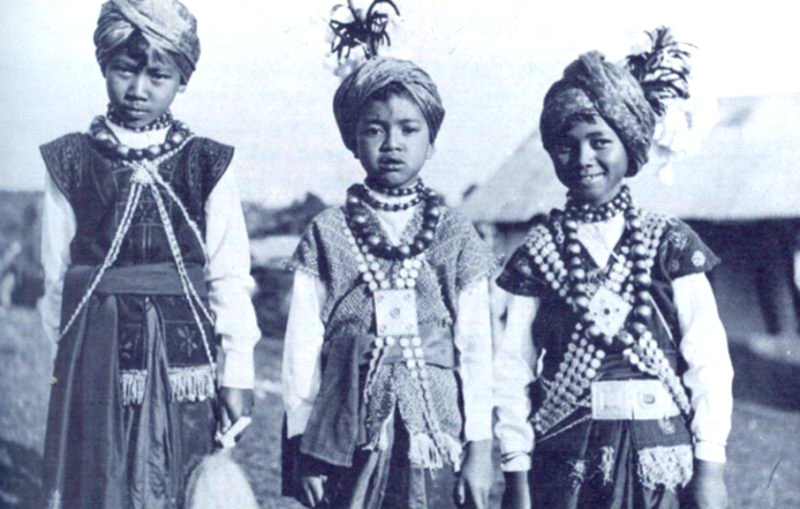 People living in and around Cherrapunji are known as the Khasis. The most interesting and notable characteristic about Khasi people is that they are a matrilineal culture. The husband of the youngest daughter lives with his in-laws and the children take on their mother's surname.
Cherrapunji is known all over the world not just for the heavy rainfall but also for the very popular living root bridges. The Southern Khasi and Jaintia hills around this town are humid and warm, and on these hills is found a species of Indian rubber tree. This tree has an unbelievably strong root system that has been thriving for many centuries. It also has a secondary root system originating from high up in the trunks. These secondary roots can easily roost atop big boulders or even in the middle of the rivers. A tribe in Meghalaya called the War-Khasis noticed this a long time ago and realized that these strong roots can offer an opportunity and means of easily crossing rivers in many places.
These have come to be known as the Living Root Bridges and one of the most popular one is the Umshiang Double-Decker Root Bridge.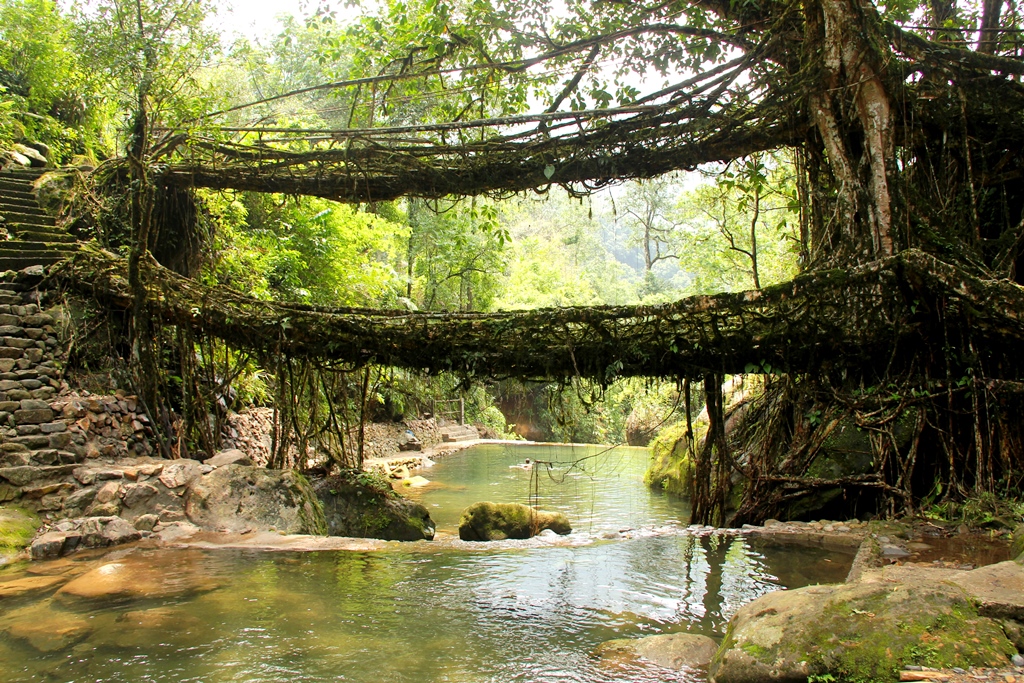 The best thing about these root bridges is that these can be grown, whenever and wherever the need arises. To do that, the Khasis use betel nut trunks, sliced down the middle and scooped out, to create systems to guide the roots. The thin roots of the tree then grow without straying. Upon reaching the other side they are given time to take root in the soil and get sturdy. On an average a strong root bridge takes 10 – 15 years to become completely functional. Some of these bridges are over a 100 feet long and can easily support the weight of fifty or more people at one time. Older they are, stronger they get! Some of these bridges are over 500 years old.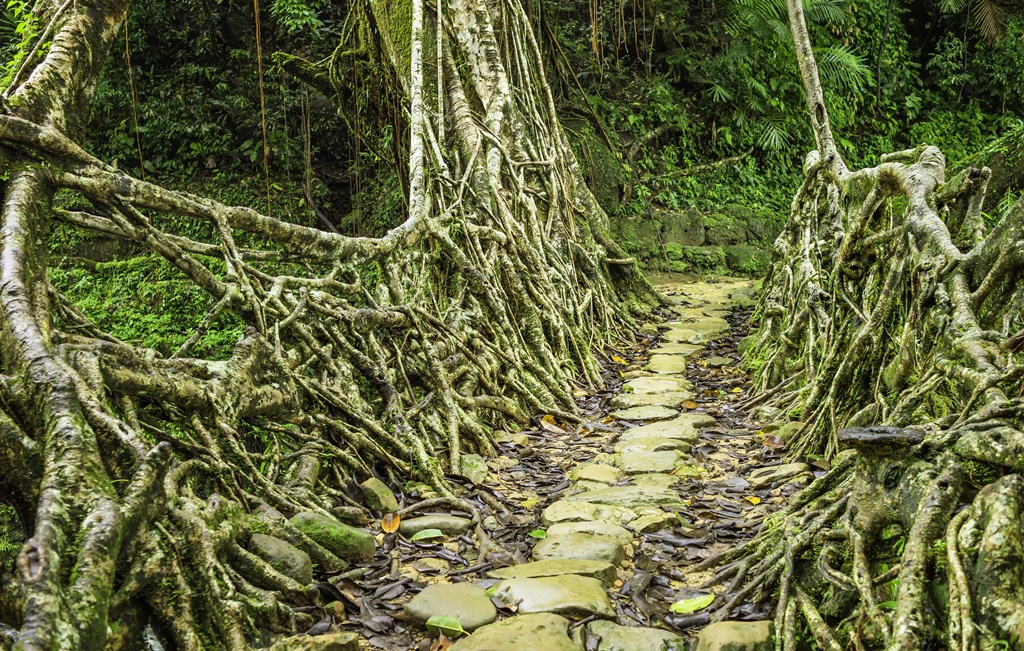 Other than these bridges there are many other naturally beautiful and picturesque places to visit while in Cherrapunji. Here are a few for your reference – Nohkaliai Falls (the tallest plunge waterfall in India), Mawsynram Caves, Ka Khoh Ramhah, Khasi Monoliths, Eco Park, Nokrek National Park.