Hampta Valley Snow Trek – Photo Story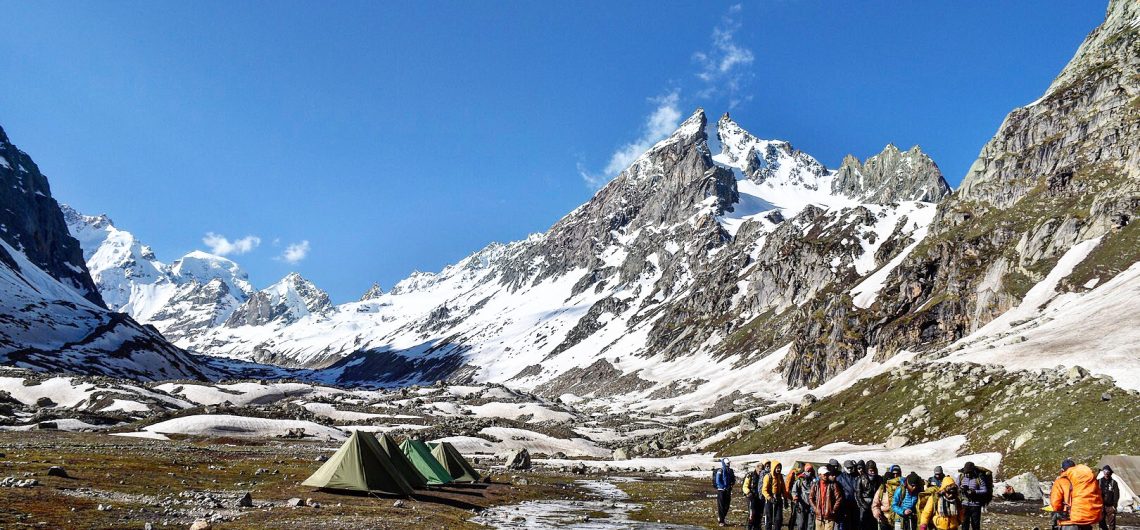 "An adventure has no bounds; it can go as wild as you want it to be." A few years back, I was just a run-of-the-mill kind of a person, who just talked about wild travel but never dared to live one. And honestly, there're many people like me and all they need is just a push to move out of their comfort zone. So this winter, don't just cuddle up in a blanket but make it adventurous by trekking to some of the most awesome places in India. One such place is Hampta Valley nestled in the vicinity of Manali in Himachal Pradesh. What a marvellous trek! You will be completely in awe of the charming aspects of the winter season this place depicts.
However, it is best explained in a series of photos. After all, a photo is worth a thousand words.
So without further ado, here's what's so special about Hampta snow Trek and why it should be on your travel wish-list for 2020:
The trek will commence from Prini. You will come across the beautiful terrain of forest and relaxing fresh air will around to take you to the oblivion. You will be thrilled to see the massive Dhauladhar ranges and the gushing river Beas flowing adjacent to it. Crossing rivers and little streams will be an absolute delight on this trek! Enjoy the sounds of water thrashing against the rocks.
 As you keeping ascending, you will soon come across snow-patches. Further upward, the entire route will be drenched in snow. On Day 3, you will leave for the pristine snow trek to Chika, nestled in Hampta Valley. Make sure you have carried all the essentials as today will be a snow trek. You must carry your cameras as you will be passing through the lush green Kullu valley on one side and the stark opposite desert valley of Lahaul on the other.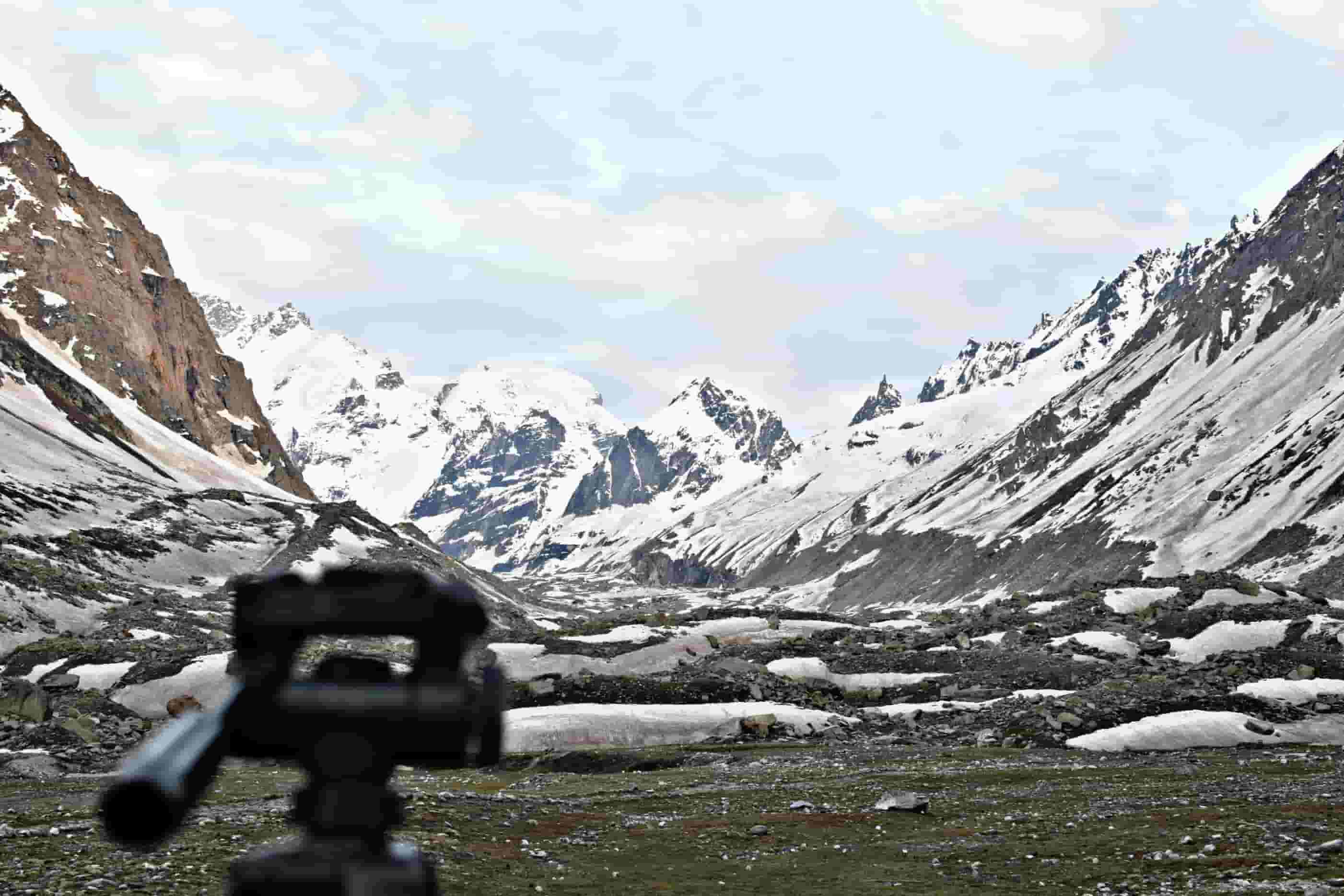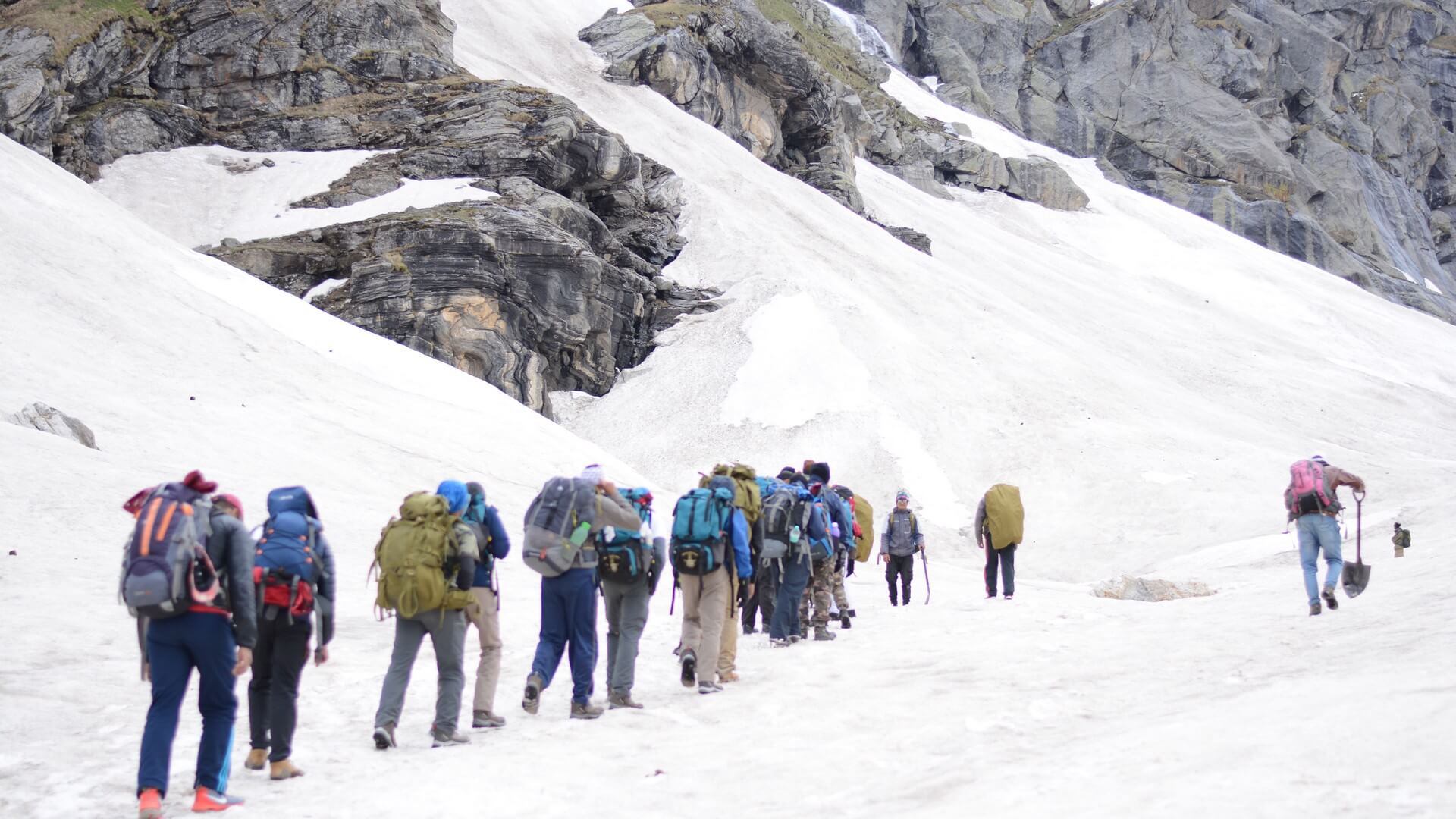 Don't forget to carry your cameras as the fascinating views of the snow drenched trail will be drop-dead gorgeous for your Instagram travel feed.
 After the amazing trek, one tends to get all tired with legs paining inconsolably. And at this point of time, one just wishes to reach the campsite and relax by nature to rejuvenate oneself. The stunning camping scenes of the trek lured us so much that it ensnared us at one glance. Moreover, the night sky was so beautifully bejewelled with billions of stars, that by midnight we all were mesmerized by the little diamonds. If star-gazing is in your bucket list, you can check-off it here.

The best part about the entire trek was the colourful campsites. If you are someone who loves living outdoors and has an admiration for nature's galore, you must visit this place. I personally have a thing for picturesque campsites, it makes me feel alive and close to nature.
Nestled near Old Manali, this trek can be easily completed in four days, meaning it can be categorized as a long weekend trek.
-Ideal for beginners
-Altitude 14,000 ft
-Dhauladhar Mountain ranges in view
-Locations covered: Old Manali, Sethan, Prini, Chika, Hampta
-Nestled between Kullu and Lahaul Valley
-Prettiest Campsites
Since it is a snow trek, please follow a trek essentials guide for a better trekking experience.
What are you waiting for?
Pack your bags and set out for this dreamland! Hampta snow trek can be undertaken by experienced and inexperienced trekkers each January-February-March. This is a perfect trek for your travel goal list.