Ladakh Motorbike Expedition : Chase Down the Road of Dreams on a Bike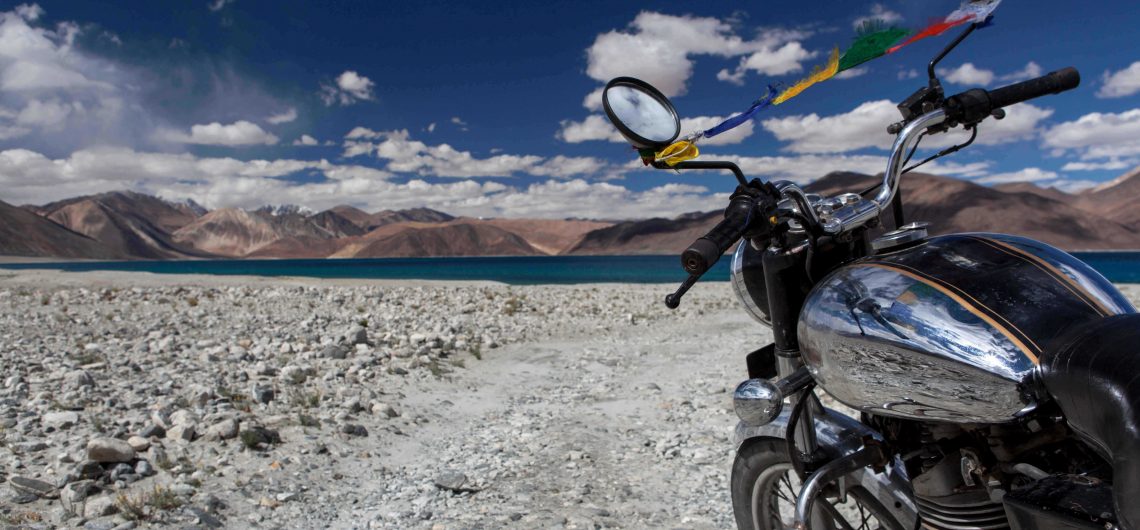 I am an ardent foody, who likes travelling. In my free time, I blast my ears with good-quality Heavy Metal. Watching culinary shows, writing songs, playing drums, guitar and keyboards, playing cricket and singing consume much of my leisure time.
For bike lovers, nothing could be better than just hitting the roads of Ladakh to experience the serene and heart-warming beauty of nature. The two-week long Ladakh motorbike expedition gives an unprecedented opportunity to explore the majestic charm of this cold desert which is hidden behind the snow-capped mountains at a relaxing and slow pace.
Go solo or have fun with a partner-in-ride!
It's completely on you whether you want to undergo this expedition alone or with a partner. Your journey will be both picturesque and exhausting. The uneven, narrow and meandering mountain roads with pointed curves, deep canyons at frequent points will surely give you an adrenaline rush.
When Do I Need To Get Going
You can opt for the Ladakh motorbike expedition at anytime of the year, but one should avoid the winter and rainy season, as slippery roads may cause an accident. Further, it is advised to not visit Ladakh via bike in the months from December to February and July to August.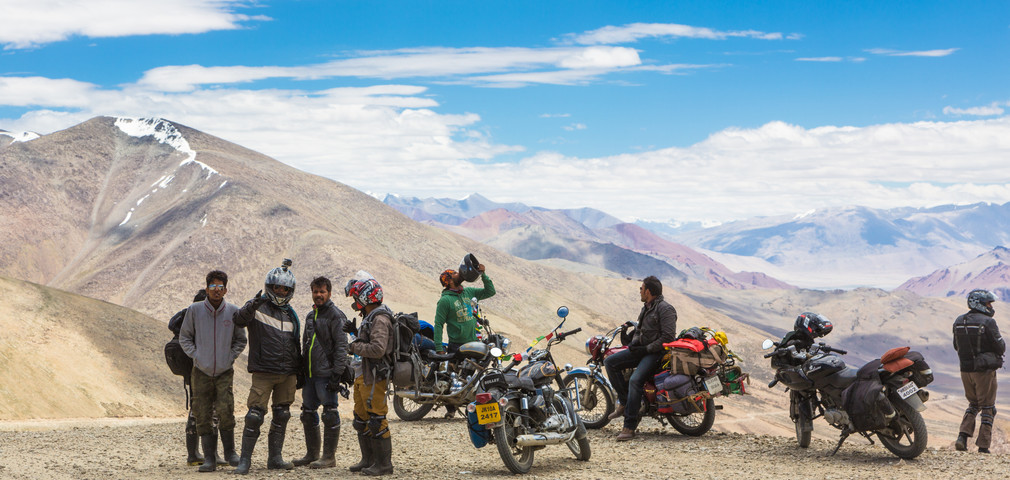 The Most Adventurous Ride of My Life
I always had a dream to take a ride that would remain as a lifetime memory with me. Home to unruffled pictorial lakes, sapphire clear waters, isolated roads and an uneven striking terrain, the Ladakh motorbike expedition came as a lifetime opportunity to me. A ride into majestic mountains and unfamiliar valleys always provide me with an absolute pleasure and good sense of adventure.
Before starting a long race, I met my tour guide to get the essential information. The guide provided map and details on each and every minute detail related to the expedition. The journey started from New Delhi.
Along with my four besties, I headed towards Chandigarh. While riding on the smooth highway road, I witnessed lush green farmlands of Haryana and Punjab. Also, the beauty of flowering plants kept us engaged. After completing a long and tiresome bike journey of around 260 km, we rested in the hotel for 4 hours.
As we didn't want to waste our precious time, we began our day with a fresh start and headed toward Manali, a beautiful valley nestled in the state of Himachal Pradesh. While riding we came across stunning sights of Beas River, rocky slopes of the mountain, majestic hills featuring pine and deodar forest and sprawling apple orchards. Moreover, the tricky bends and stretches on the road were not only testing us but our bike's strength too.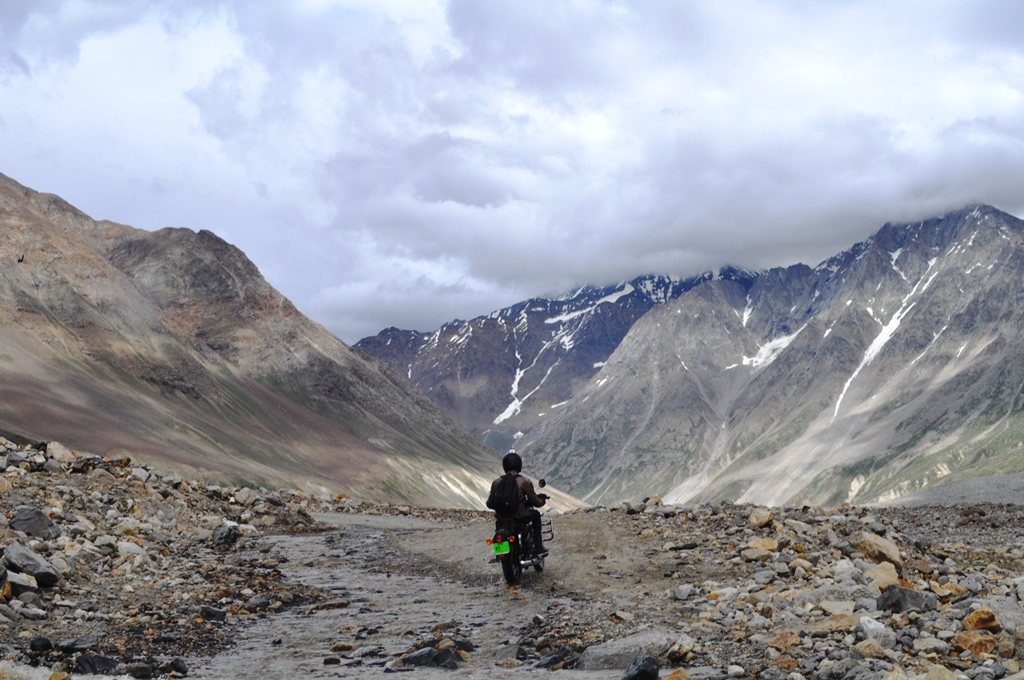 Next day, we started our bike expedition to Leh Ladakh while riding towards Jispa. On the way, we crossed one of the most spectacular destinations in the entire Kullu region, Rohtang Pass. It is situated at an elevation of 3,978 m. We noticed a sudden change in the scenery as trees had started disappearing and brown terrain with barren slopes was replacing the greener portions as we were reaching the Lahaul and Spiti district. The next stop was Sarchu, and after 3 hours, we reached the place for overnight stay. In the morning, an incredible view of the sunrise over the mountain appeared as a reminder that light always follows the darkness.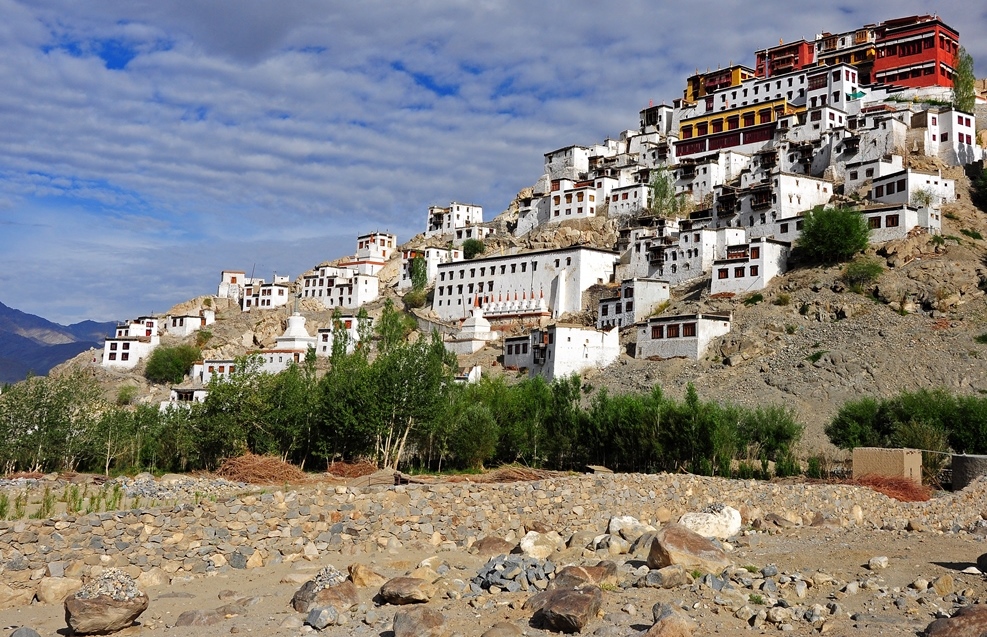 Now, it was a time to ride slowly and carefully on a comparatively difficult road through Baralacha La. The place is infamous for accidents due to the icy uneven runway, thus, it was very important for us to be extra cautious as we were supposed to cover 90 km distance today. As we entered the Ladakh region of Jammu and Kashmir, we left behind all anxieties and enjoyed the spectacular views on our way. While passing through passes such as Nakee La, Lachung La and Tanglang La, located at high altitudes, we realized that nature knows no bounds. We stopped at the popular Thiksey Monastery and observed the art behind the rare paintings like thangkas and ancient stupa. After capturing several stunning views and covering a distance of around 250 km, we finally touched Leh. That day we were extremely exhausted, so we decided to check into the hotel and rest.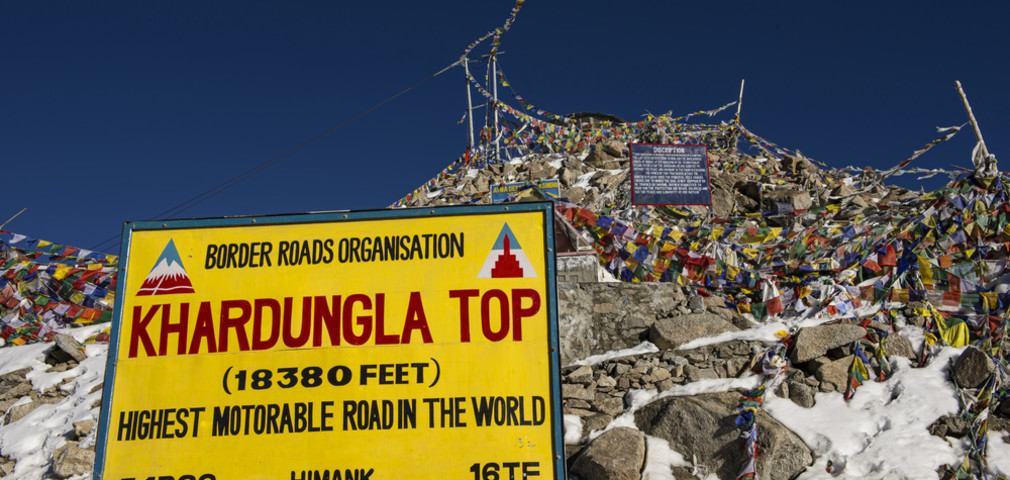 Next day, we all took our bikes for servicing as we wanted to be on a safer side before exploring more of Leh. We even got an opportunity to enjoy a sight of Stok Kangri and the mountain ranges of Ladakh. Later, we visited Shanti Stupa which was located on the hilltop in the Changspa region. And then we continued riding toward the Nubra valley, it was here when we crossed muddy routes and the world's highest road pass, Khardung La. We spent a night at a campsite in this magnificent valley.
Remember the lake in Aamir Khan's 3 idiot movie? It was the day when we were going to visit it. This ride came as the most exciting and adventurous one. Situated at the height of about 4,350 m, Pangong Tso Lake has been much-talked about due to the incredible sights that it offers. It is also a perfect place to set up an overnight camp.
The journey was not over yet! After checking out from the Leh hotel, there were many surprises en-route. We crossed Zoji La pass and entered the awe-inspiring valley of Sonamarg. Later, we hit the road that took us to Srinagar and here we visited numerous places of interest, such as Shalimar Bagh and even enjoyed a Shikara ride on the picturesque Dal Lake. The night was spent in the beautiful Kashmiri houseboat. From Kargil to Drass, Tiger Hill Peak to Srinagar and Pathankot, there were a plethora of astounding views that we enjoyed on our Ladakh bike tour. Next morning, we hit the road back to Delhi.
Must Carry Essentials
Riding pants and jacket with thermal liner
Insulated travel flask
Riding Boots
Tool bag
LED Flashlight/Headlamp with extra batteries
Waterproof Ziplock bags
Jerry Cans for fuel
Extra pair of woollen socks
Water Bottles/Hydration pack
Emergency Medical Kit
Dine in Leh! Must-try cafes and diners: 
Dzomsa
Open Hand Cafe
Lala's Cafe
Tibetan Kitchen
German Bakery
The memories of this trek are so close to my heart that whenever I close my eyes or somebody say Ladakh, it reminds me the whole journey encompassing rough terrains, lush greenery, chilly winds, snow-capped mountains, dancing clouds, playing kids, mountain animals and what not…. It's a far-flung trip for the adventure seekers searching solace for the soul, its snow-covered mountains and extreme climatic conditions are enough appealing for any biker who wants to go on a trip to Ladakh. Moreover, the essence of Ladhaki culture has left its imprint on my mind and heart. To experience the real adventure, one has to hit the road.