Volunteer Holidays In And Around India!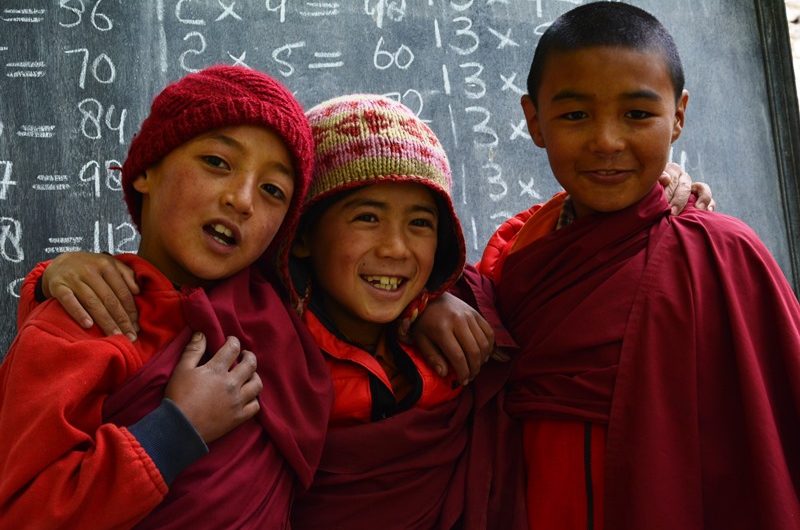 I am an engineer by education, but a blogger by choice. With a keen interest in portrait and nature photography, I never forget to carry my DSLR when on an outing or celebrating special occasions with dear ones. In free time, I love to read and write blogs, or stay busy with my kiddo.
It is not necessary to work for people; you could keep Mother Nature pure for the betterment of living beings. If you want to do something good for society and fulfil your duty as a responsible person, you do not need to be continuously attached to an NGO or make hefty donations. You could simply volunteer for a few days and help loads of people. Would you believe me if I said that you could do all this while on a vacation?!
Volunteer holidays are a new trend among people, who want to do something good for others. It eliminates the gap between holidaying and volunteering, and the result you get is an amazing time helping somebody. Won't you feel good if you could build a home for the homeless or help in the conservation of an endangered species? If the idea of doing something good during your next vacation excites you too like it does me, then here is a list of a few things you can do.
Help Maintain the Ecosphere of Spiti
A beautiful valley in the lap of the Himalayas, Spiti is truly magical. Imagine a place, protected by soaring peaks on all sides and dotted with ever-so-peaceful Buddhist monasteries; Spiti will leave you spellbound with its magnificence. You might be surprised to know that living here is as much difficult as the valley is mesmerising. Therefore, numerous programmes are undertaken here for the conservation of the culture of the locals. By participating in one such project, you can keep coming across the interesting people that you would meet while trekking in the valley. If you are a mountain lover with a reasonable fitness level, then this can prove to be a great volunteer holiday. You can build greenhouses and passive solar structures, or just assist in day-to-day chores of locals; whatever seems good to you.
Clean the Ganga River
Can you remember how long it has been since we have been hearing about the pollution of the holy Ganga River and the need to clean it? We also read in newspapers about the different projects that are being undertaken to restore its purity, but none of these seems to be making any difference. Those, who believe that it is high time to take the matter in their own hands, can volunteer for one of the Ganga-cleaning programmes and give their contribution towards the cause. There is not only the need for physical contribution, but also ideas to resolve this crisis. If you believe that you have a revolutionary solution for this issue, then I guess this should be your way of giving back to nature. From doing research work to writing articles and event management, you can find work that suits your skill set.
Educate Kids in Ladakh
Ladakh, the land of high passes, is the ultimate adventure destination in India. Almost everyone wishes to come here at least once and explore the marvel that it is. There is a chance that you can realise your dream of coming here, and at the same time, do something good for locals. Do you remember the school at the end of the movie, 3 Idiots, where Aamir Khan taught? Yeah, that school needs volunteers, who could teach students. The school is a not-for-profit institute, which aims to educate the children of this remote region, but there is a huge scarcity of resources. If you can make time, then you can travel to Ladakh to help a few kids have a bright future.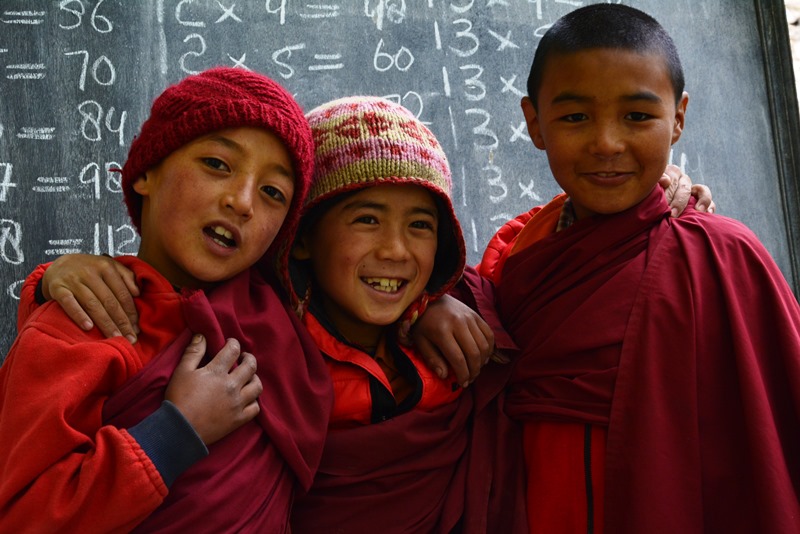 Teach at Schools near Udaipur
Udaipur, also called the City of Lakes, is known for its opulent palaces. What people don't know about it is that there are numerous tribes in the area surrounding the city. These communities lack even the basic necessities of life, let alone providing education to their kids. Hence, generation after generation, they are trapped in the life of being farmers and labourers. To save kids from being pushed into child labour, numerous schools have been established in the area, but these have a serious dearth of teachers. You can volunteer at one of the various programmes, aimed at providing primary education to these kids, so they can at least have a little hope for a better future.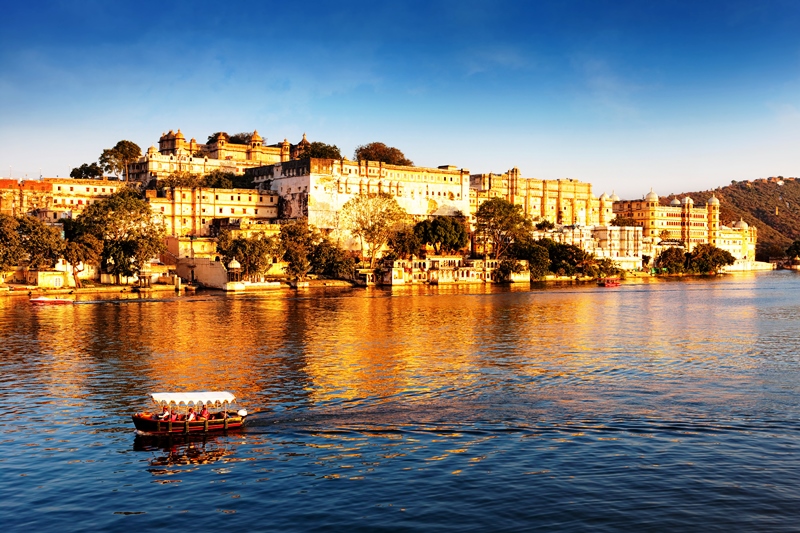 Find Peace in Bodhgaya
If you are looking for a peaceful holiday, then head to Bodhgaya and seek the blessings of Lord Buddha. What would bring more peace to your soul is helping the locals. Whether you can spare only a week to volunteer or a couple of months, you are whole-heartedly welcome here. You can work towards providing a better life for the people of the villages near the sacred shrine. There is a whole array of roles you can fulfil with a volunteer programme, be it teaching or assisting the regular staff in their office activities. "Thousands of candles can be lighted from a single candle, and the life of the candle will not be shortened. Happiness never decreases by being shared." These are the words of Buddha. Now, you can be the candle, which illuminates the life of others.
Help Rebuild Nepal
On 25th April 2015, the beautiful country of Nepal was hit by a disastrous earthquake of 7.8 magnitude. It resulted in the death of thousands of people and injury to a lot more. One of the strongest earthquakes in decades, it left the Himalayan nation in rubbles. The calamity left thousands of people homeless and brought their lives to a standstill. Though restoration projects are in progress, there is still much more to be done to get the lives of the Nepalese people, many of who lost everything in the catastrophe, back on track. Sparing a few days of your life, you can help rebuild the country to its old charm. From building houses to providing medical assistance, you can help in whatever way your skill set allows you to. It doesn't even need to be any technical work; you can just assist other volunteers in their day-to-day activities.
Save the Rhinos of Kaziranga
The UNESCO-listed Kaziranga National Park is among the most famous wildlife areas in India. The site is home to the world's largest population of one-horned rhinoceroses. The unlawful hunting of these animals for their horns is a big threat to their existence. Less than 4000 of these mammals are left in the world, and hunters are continuously on the lookout for an opportunity to shoot one down. On a trip to this expansive park, where you can come face to face with tigers, panthers, bears, elephants, and thousands of birds, you can help in the conservation of one-horned rhinos. To achieve the goal of getting the rhino population in Assam to at least 3000 by 2020, the authorities need the help of volunteers, who are willing to spend their time and energy for a cause.
In the words of Albert Einstein, "Only a life lived for others is a life worthwhile."
You do not need to spend all your life to make it worth it. Just spare a few days or weeks for others, and put smiles on faces. Once you volunteer for a humanitarian cause, you will see a change in yourself, in the way you look at society. Believe me, helping those in need, will make you a better person.