Reasons To Go On a Hot Air Balloon Ride in Jaipur!
I am a happy-go-lucky person, who loves reading, writing and travelling. Gardening and good food are the other things that I am passionate about. My motto in life is simple, "Love what you Do and Do what you Love".
Latest posts by Meenakshi (see all)
You may have been to the Pink City several times before and seen all that the city has to offer. But going on a hot air balloon is enthralling in its uniqueness – feeling the crisp air on your face, taking in the immaculate view of monuments and forts, is an experience you will never forget.  As you glide over local villages on the outskirts of the city, the ride may take you very close to the undulating Aravalli, so close that you get a whiff of the rugged earth!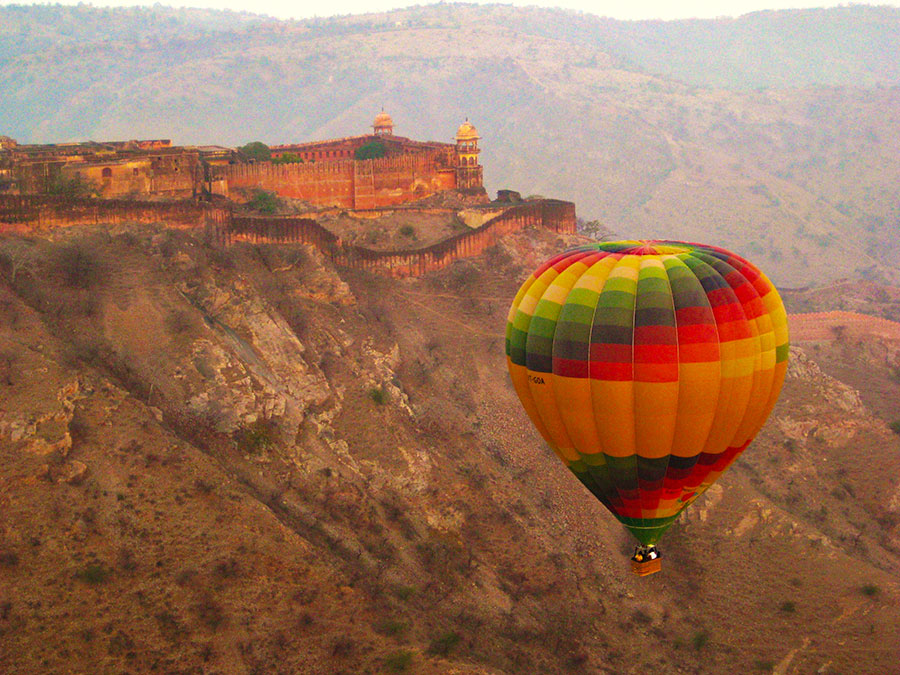 Hot Air Ballooning is now a growing trend in India, especially among the youth. However, if you are travelling with children, hot air balloon rides are actually a great option to bond over, as ballooning is a calm experience unlike a helicopter ride or cliff jumping. Families are increasingly taking such trips that are easy on children and make parents happy as well. The trip is generally conducted in a group of four to eight people travelling in baskets that are divided into compartments and attached to the hot air balloon.
Hot air balloon rides in Jaipur are held in the morning and evening hours when the wind is most stable. The morning flights start between 5:45 AM and 6:45 AM while evening flights are timed between 3:30 PM and 4:00 PM, except for summers when sweltering heat interrupts favorable winds for smooth sailing.
Read on to know why a hot air balloon ride in Jaipur must feature in your to-do list.
The quiet and the beauty
As you see the earth fades away and the horizon becomes clear, immerse yourself in the quiet, far from the madding crowd on the ground. Soak yourself in the serenity and peace as the cool breeze brushes against your skin. You can certainly imagine the riveting view of a sunrise or a sunset while staying suspended high above the ground.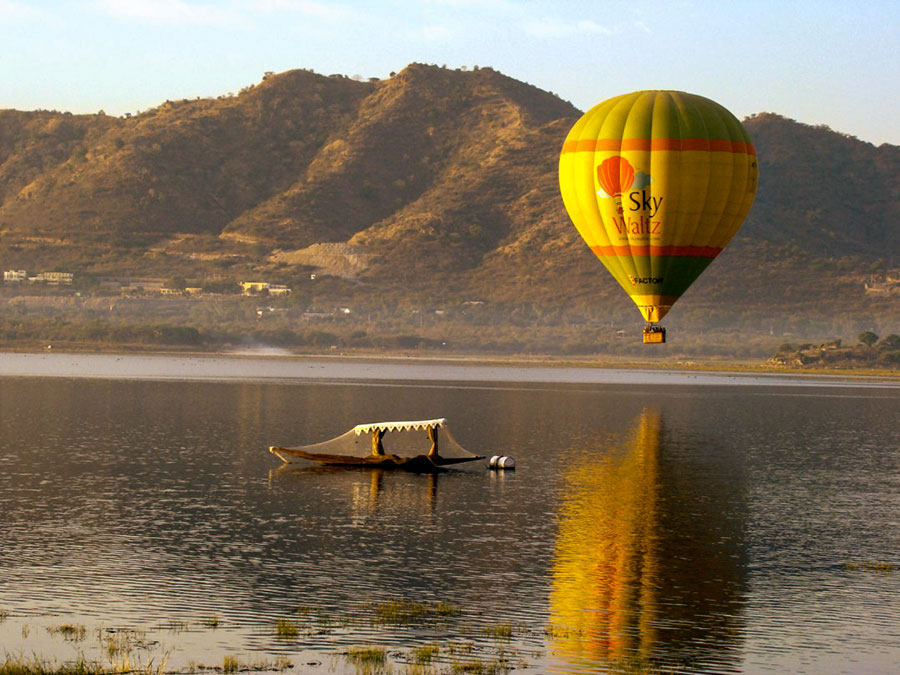 Mesmerizing sights from above
Most of us enjoy the views while flying in an airplane. In that case, a balloon's-eye view should definitely leave you awestruck. As you move smoothly over Samode Bagh and Palace, Amber Fort and Maota Lake, Shiv Vilas, Jal Mahal, Madhogarh Fort, or Delhi Road, take a closer look at the monuments. Many of these are not accessible, while interesting features of others can be seen from above, which when viewed at ground level, tend to elude your peering eyes. Seize the opportunity to find out a missed minaret or simply feast your eyes by looking at the mundane from unusual angles.
Superior services and international standards followed
If you enjoy being treated like a royal family member in Rajasthan, opt for this ride. The organizers offer advance and real-time updates about your trip. They also ensure you are received at your lodgings at the beginning of the trip and dropped after your ride. The equipment and gears are largely imported while pilots who will guide the balloon throughout the ride are well-versed with the prevalent practices. The operators go that extra mile to make you feel comfortable. If you are afraid of heights (the flight can take you as high as five thousand feet in the air), the safety briefing held before the flight will alleviate your fears.
Get to know the locals and their culture
As you sail through the settlements on the outskirts of the city in the hot air balloon, experience the vibrant local culture that mostly remains off-limits to the regular tourists. The guides on-board, rich in their knowledge of the local area and its people, explain the nitty-gritty of their life, traditions, and cultures. Keep aside three to four hours for a complete experience, of which the in-air time will be about one hour. Believe us when we say that you simply cannot miss this chance of enriching yourself!
Book your hot air balloon trip in Jaipur and create your very own experience to be cherished forever.