12 Months 12 Activities
I am a happy-go-lucky person, who loves reading, writing and travelling. Gardening and good food are the other things that I am passionate about. My motto in life is simple, "Love what you Do and Do what you Love".
Latest posts by Meenakshi (see all)
Do you often find yourself engrossed in picture-perfect images of vacation spots? Does travelling get your heart racing? Do you get the feeling to leave your job and explore the world? If you have answered yes to all these questions, then you have landed on just the right page. Here is a list of all the fun activities you can do and all the amazing places you can go to, categorised on the basis of which month of the year it is. All you have to do is pack your bags, call up your besties and head out to experience what the world has to offer. You could even lose the buddy angle if flying solo is more like your style. In a group or alone, however you decide to travel, your soul will thank you for it.
January – Trekking on the Frozen Zanskar River
There is no doubt that summers in Ladakh are incredibly mesmerising. However, that does not take away the fact that winters here are surreal as well. Don't believe us? Come here in the freezing month of January and see for yourself. Trekking on the frozen Zanskar River should definitely be on your mind when winter is at its peak in Ladakh and the region is tucked in a blanket of pristine white snow. The activity, being a challenging one, requires a daring individual who just won't give up. If you think you have in you to go through this unique trek, Ladakh beckons you to create pleasant memories that simply cannot be forgotten.

February – Discover the Secrets of the Wild
India is world famous for umpteen exciting reasons, its enticing wildlife being one of them. From spotting Bengal Tigers in Corbett National Park to being a witness to the rarity of one-horned rhinos in Kaziranga National Park, you will be awed by the astounding world of the animal kingdom. Different corners of this vast nation offer various sanctuaries for you to unearth the hidden world of the jungle, which is both terrifying and alluring at the same time. Bandhavgarh National Park in Madhya Pradesh is known to be the home of the magnificent White Tigers. When you are out in the wild, by no means forget to bring a camera along, since you never know which aspect of the jungle will urge you to click pictures.
March – Hot Air Ballooning in Jaipur and Lonavala
Jaipur, characterised by its architectural wonders and well-laid lanes makes for a sight to behold. Lonavala, on the other hand, with its misty hills and lushness is something that can be called a priceless gift from nature. These are two contrasting landscapes, yet both awe-inspiring in their own stead. Experience the thrill of being in the air while you take in the breath-taking beauty that would smite you no matter how tough you might be. Reserve your March for an exquisite experience of floating high above two of the most picturesque regions in India. And if you can find a better way to spend your spring, do let us know!

April – White Water Rafting in Rishikesh
Adrenaline, a lot of it that is what white water rafting is all about. Anybody who loves thrill, speed and danger cannot miss out on this one. This sport requires the participant to be reasonably fit. Not meant for the faint of heart, white water rafting in the Ganges brings out the daredevil in you. April has to be the month when you go river rafting in Rishikesh. The weather is perfect, water level accurate, all you need to do is set aside a date and make a plan.
May – Birding in Himachal and Uttarakhand
Having indulged in different forms of adventure till April, keep your vacation slot in May reserved for some soothing activities. Birding is one such activity that has been emerging as the next best thing to do on a holiday. Beating the heat in Uttarakhand and Himachal only gets better when you get to be a part of the spellbinding world of beautiful birds. A leisurely activity, bound to make you feel relaxed, birding can be enjoyed at various locations of the aforementioned states. The Pong Dam Wetlands, Dharamshala and Pin Valley National Park in Himachal Pradesh, and Pangot and Khirsu in Uttarakhand are top spots for birdwatching.
June – Motorbiking in Ladakh and Spiti
For an adventurous soul, what can be better than chasing the winds on a motor bike? The answer is chasing the winds on a motor bike at an elevation of more than 10000 feet. The hot month of June calls for a retreat to somewhere cool; combine the charm of the mountains and wallop of speed to make for that perfect summer holiday. The jagged landscapes of Ladakh and Spiti go well with the rugged spirit of a bike lover. When here, put on your headphones, play your favourite songs and go on the ride that will not fail to rekindle your passion for life.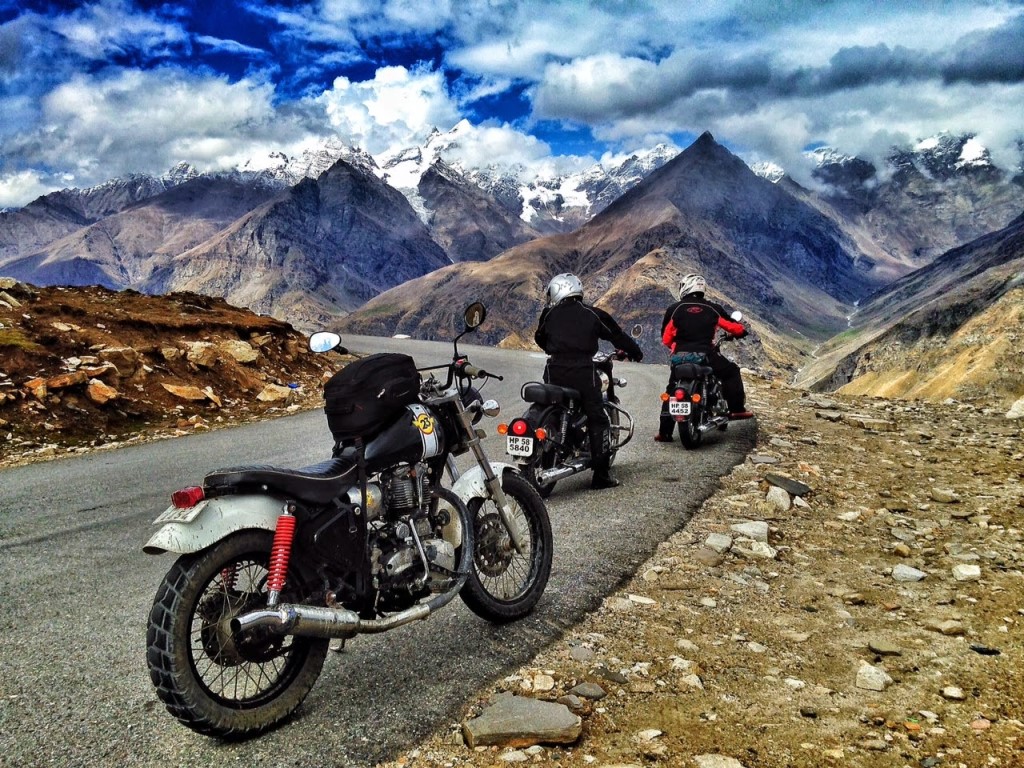 July – Stok Kangri Expedition
Strictly for the quintessential adventure freaks, Stok Kangri expedition is somewhat difficult. But then what can defeat the resilient spirit of our generation. Located at a height of more than 20000 feet, Stok Kangri is the highest mountain in the Stok Range of the Himalayas. It is essential that you stay fit in July to be able to experience this mind blowing trekking expedition. When you go there to attempt this strenuous yet soul-enriching task, do not forget to capture the breathtaking beauty of Ladakh.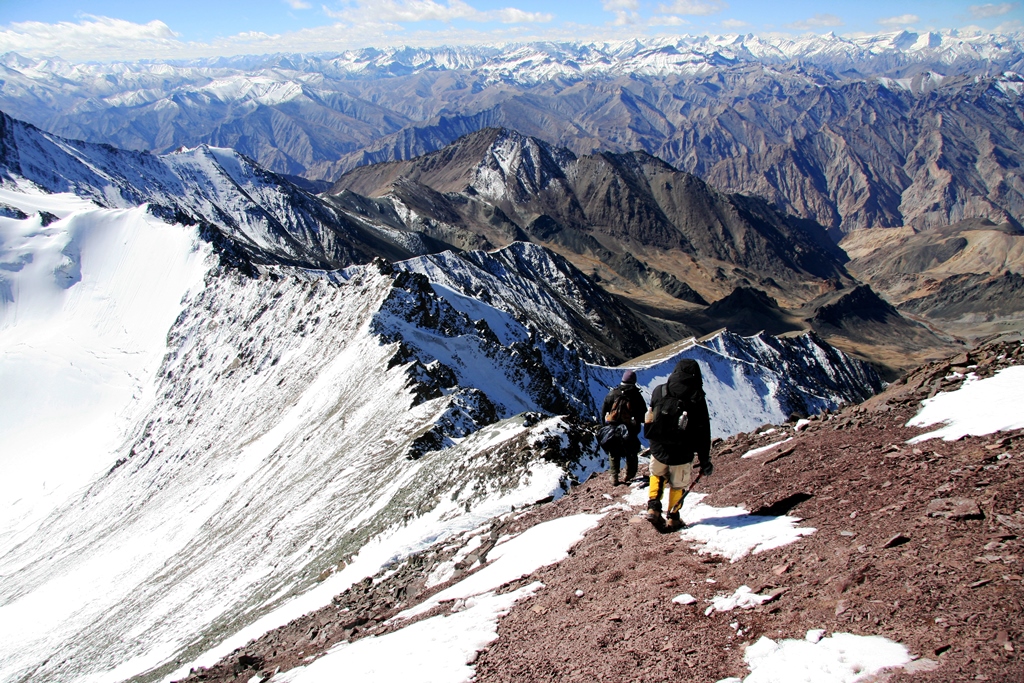 August – Valley of Flowers Trekking
Uttarakhand is best known for its scenic beauty, and the Valley of Flowers boasts it quite extravagantly. With its wild flowers in full bloom, the valley is a riot of colours in August. A milieu fit to be part of fairy tales, the Valley of Flowers is a truly enchanting region that provides excellent trekking opportunities. Before you go there, be prepared to be mesmerised by the sheer beauty of this realm, which might even seem surreal at times! The trekking expedition starts at Govindghat to culminate at the Valley of Flowers, which can be completed in three days.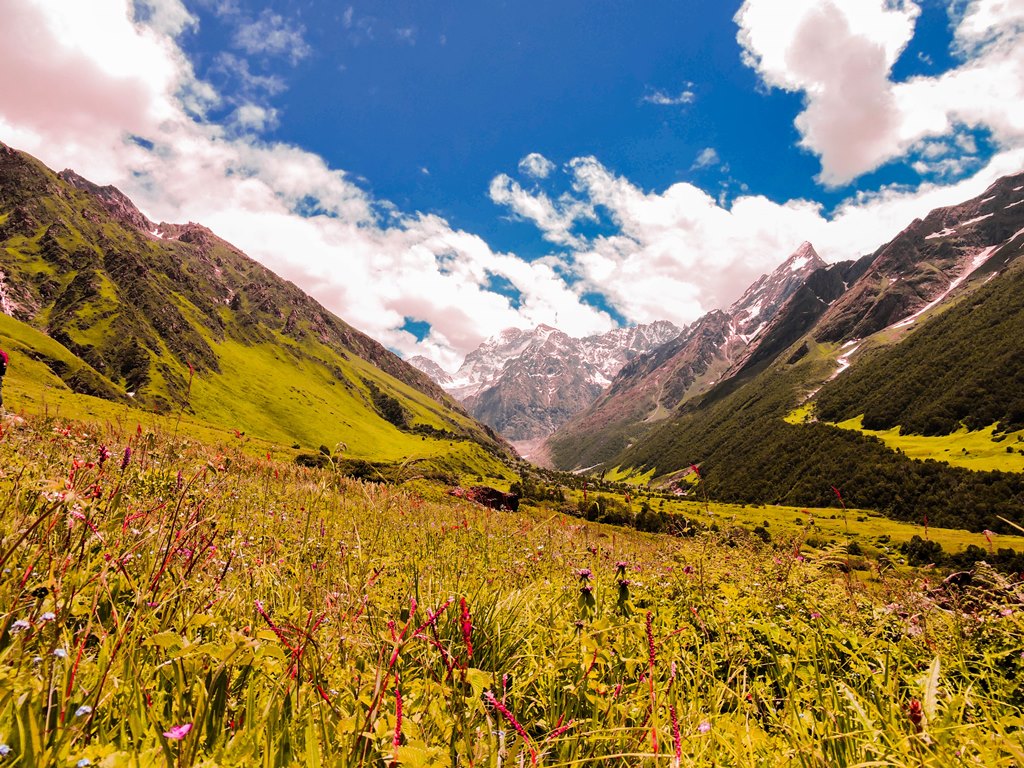 September – Cycling Manali to Leh
Cycling from Manali to Leh is unarguably one of the most difficult challenges to undertake, also one of the most rewarding ones. The scenic route passes through the famed Rohtang Pass, Baralacha La, Nakee La, Lachulung La and Tanglang La. The overbearing grandeur of the Himalayas will be your constant companion on this trip which will last at least twelve days. Plan your September accordingly to accommodate this stunning experience; trust us when we say that you have earned it.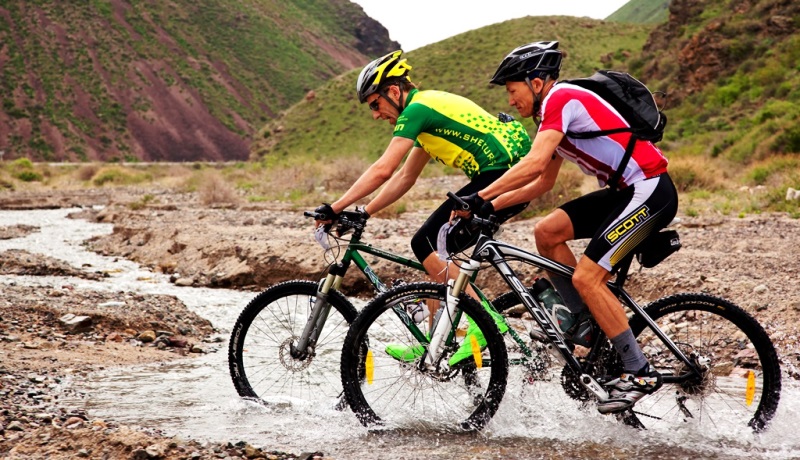 October – Angling in Uttarakhand and Himachal
Following the exhilarating activities undertaken in the month of September, October screams for a more chilled out vacation. Do not stress yourself too much in this autumn month and just go angling in Uttarakhand and Himachal. This is the time to give yourself a break from that adrenaline rush and sit back, maybe read a book or two while waiting for a fish to get caught. Best places to enjoy angling in Uttarakhand and Himachal are Ramganga River, Kosi River and Pabbar Valley region.
November – Scuba diving in Goa and Andamans
Scuba diving entails within itself a sense of mystery and rightly so, after all, it gives an opportunity to witness the world hidden from human civilisation. Make your November memorable by revelling in the ensnaring allure of aquatic flora and fauna. You will be able to witness some of the most awesome wonders of nature in the most serene settings ever. Be it Goa or Andamans or both, scuba diving will leave you with an experience worth cherishing forever.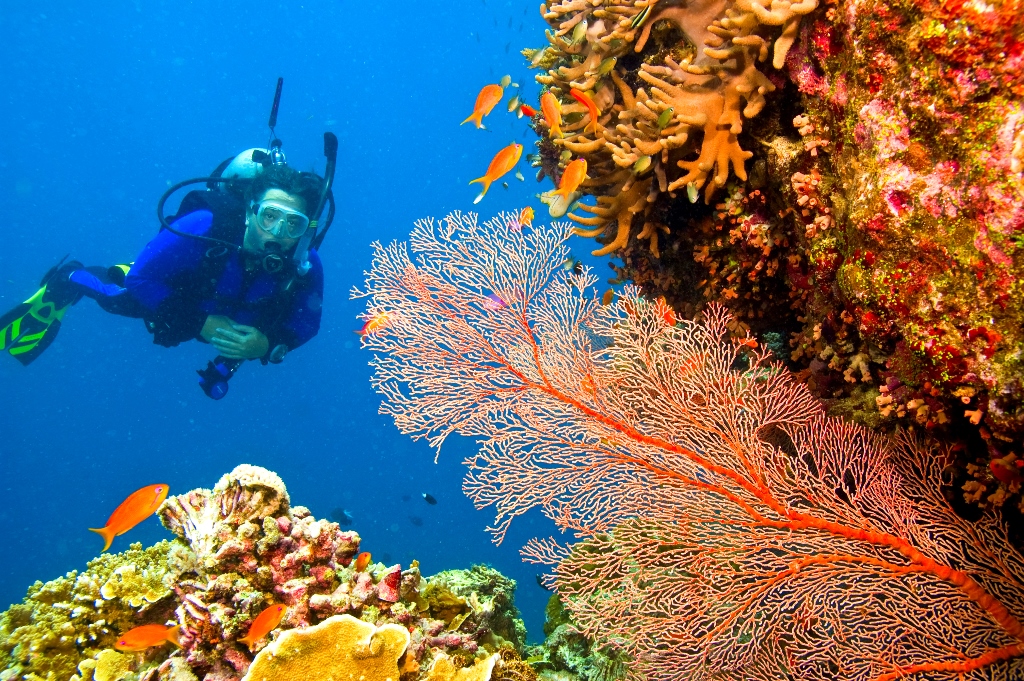 December – Paragliding in Kamshet and Bir Billing
End the year with something unforgettable, something that will make you feel lucky to be alive. Paragliding might just be the thing that can give that kind of a feeling when you feel high-on-life. An activity that requires all the courage you can muster, paragliding will awaken you from your slumber of boredom. Bir Billing in Himachal Pradesh and Kamshet in Maharashtra are two of the most popular destinations that offer paragliding opportunities.
If you feel consumed by wanderlust, then take our advice and keep on having adventures all year long.