9 Best Islands Around India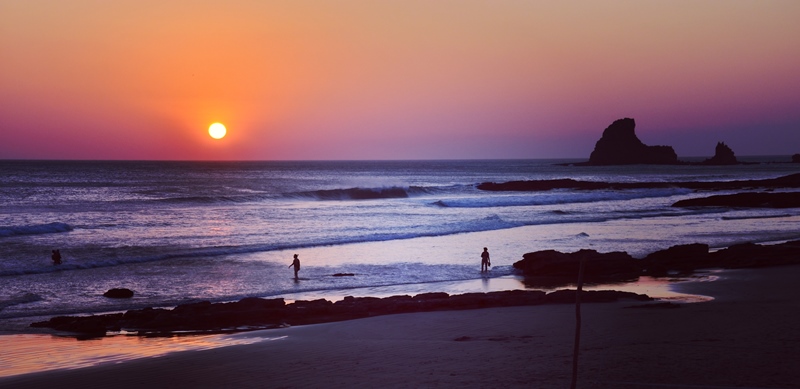 Geetika is a workaholic, but never leaves a chance of holidaying with her soul mate. An avid blogger, she loves to introduce the diverse aspects of a destination to travel aficionados and tourists. She also loves to spend quality time with her only daughter, whom she calls 'her world.'
"Islands are metaphors of the heart, no matter what poet says otherwise." – Jeanette Winterson
The famous English writer gets it. She understands that more than poetry, what makes a soul sing is the sense of serenity one can only find on islands. Living on a piece of land, bounded by water, is inherently blissful in its own way. This might not sound very appealing to those who do not like the sound of water crashing against rocks or the sublime climate of an island. However, I, for one, am convinced that the possibility of anyone disliking these two things is extremely low. Islands are heaven in disguise after all! From honeymoons to get away with friends, a visit to Indian islands is always memorable. For the lone wolves out there, who want to explore on their own, these islands serve as great opportunities to indulge in unforgettable experiences. If your thoughts about escaping to islands echo my evident bias towards them, you have found just the right page. Read on to find out more about the mesmerising islands, which are situated in different parts of India.
Lakshadweep Islands
Located 300 kilometres off the coast of Kerala, Lakshadweep Islands are for those of you who prefer to holiday in remote locations. The word picturesque does not even begin to define this white coloured gem on the world map, mingled with green hues of shady palm trees and turquoise of the sea. Its beauty is more than just picturesque or scenic, holding almost like a transcendental quality within itself. Out of 36 equally bewitching islands, only ten are inhabited, primarily by local fishermen. The heritage here consists of astounding gifts of nature along with a simple and traditional lifestyle lead by the locals. It is practically impossible to have too much of the pristine surroundings of Lakshadweep islands, yet if you manage to distract yourself, go for scuba diving at Kavaratti and Kadmat. It is imperative that you keep a camera handy at all times because you never know what might catch your attention here and take your breath away.

Majuli Island
Famous as one of the world's largest river islands, Majuli lies on the Brahmaputra River in Assam. The entire state is known for its scenic charms yet it is Majuli, which steals away the prize for being probably the most serene destination. The umber coloured island is something that spells out relaxation and peace. Come here to watch time languidly pass by while you bask in the sheer bliss of being in Majuli. Being a safe haven for around 100 species of birds, the island is also a dream come true for birdwatchers. Unique in its own stead, Majuli will also give you a glimpse into the soul of Assam. Forget seafood and indulge your taste buds in the authentic Assamese cuisine found here. Do not forget to capture the splendid scenes of the sun rising and setting in the dreamy horizons of this idyllic island.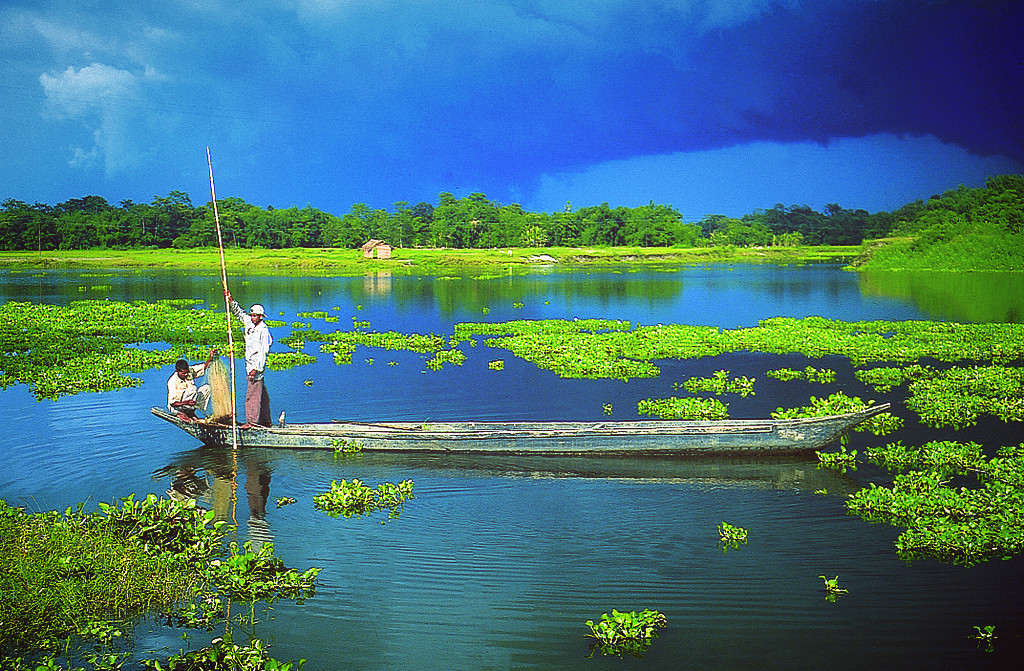 Diu Island
Diu proudly boasts of its Portuguese flair along with being a tropical heaven. Take a break from daily life and come to this tiny island to enjoy your siesta in a memorable fashion. The cleanliness of the city will certainly take you by surprise while the magnificent monuments from the time of Portuguese rule will entice you. The imposing Diu Fort, surrounded by the sea is a spectacular sight. The fishing village of Vanakbara is one especially charming part of Diu Island with its vibrant-hued boats and bustling pier.  
Andaman and Nicobar Islands
Sometimes you need to lose yourself in a place somewhere remote to find yourself! The two emeralds in the Bay of Bengal, namely Andaman and Nicobar Islands are just the perfect setting to do so. Dazzling sun, glimmering sea and palm-fringed beaches are a common sight for any island destination. Andaman and Nicobar surpass all those spots and present to you thick rain forests, and rich flora and fauna along with sun, sand and seafood. Nothing you have seen in photos and movies can prepare you for the surreal beauty of these islands. Both these archipelagos are together constituted of nearly 572 islands, out of which only 37 are inhabited by different tribes. If you think you have seen every wonder of nature here, try scuba diving in Andaman and Nicobar Islands. The incredible marine life will fill you with awe.

Pamban Island
Calling Pamban by its other name Rameswaram Island makes it way more identifiable. The holy city of Rameswaram is found on this remote location which is connected to the Indian mainland by bridges. Associated with it is the legend that Rama built a bridge from Rameswaram to Sri Lanka in order to save Sita. This alone draws horde of devotees to Ramanathaswamy Temple of Pamban Island. But if you are not exactly the religious kind, the desolate Dhanushkodi should be the reason enough to visit here. The decrepit remains of a devastated city will not fail to fill you with feelings of nostalgia for the past.
St. Mary's Islands
A mere 15-minute boat ride from Malpe Beach in Udupi, Karnataka, will take you to this exquisite creation of nature known as St. Mary's Islands. A set of four picturesque islands, St. Mary's is equal parts pristine and astounding. Its scenic coconut gardens and impressive basaltic rock formations are sights to behold. Your wish for a laid-back afternoon in a secluded spot and spectacular settings materialises in the form of St. Mary's Island. The uneven rock projections arising from the Arabian Sea make the place seem more like Ireland than India. Beware! A visit to St. Mary's might last longer than intended, such is the magic of this dreamlike destination.
Divar Island
Time seems to stand still in Divar Island. The old-world charm of Portuguese culture still lingers in the air here. The sequestered hill in Piedade, one of the largest human settlements found here, looks over the meandering Mandovi River and picturesque Old Goa. On this very hill lies the Church of Our Lady of Compassion. Prior to this church, the hill was occupied by two Hindu temples. Divar Island is laid back and at times drowsy, making one feel at peace with self and others. You must not miss the chance to explore the surrounding countryside. Make sure that you do that at the same unhurried pace as life seems to move here.
Munroe Island
Munroe Island is something that will cross your mind if tranquillity has to be described in the form of a place. Located at the point where Ashtamudi Lake and Kallada River converge in Kollam District of God's Own Country, Munroe has everything one can imagine experiencing on a relaxing getaway. From sceneries that will bewitch you to authentic Malayalam cuisine, this picture-perfect island is a potpourri of all things awe-inspiring! When visiting this paradise of serenity, do go on a boat ride on the placid backwaters. You can trust Munroe Island to take away all the stress of city life and instil you with a renewed energy towards life. What you have to do is abandon any companions for a while, apart from those fishes gliding seamlessly in the water and the rare migratory birds which are found here. Feel yourself reconciling with nature while sitting in its very lap.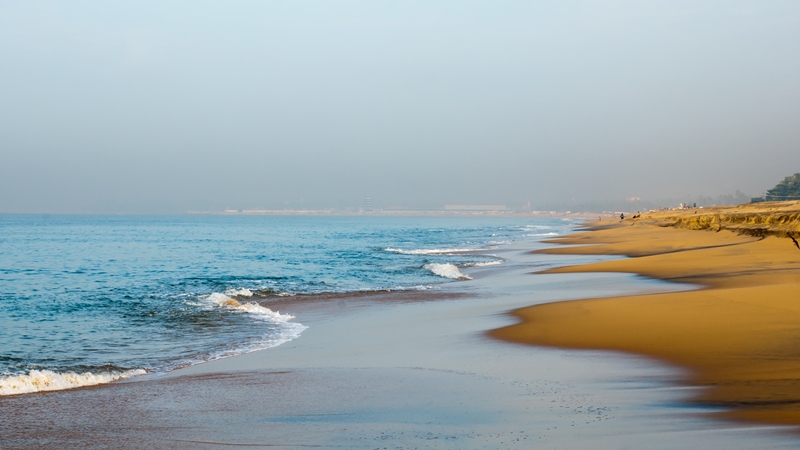 Bhavani Island
One of India's largest river islands, Bhavani lies on Krishna River in Vijayawada, Andhra Pradesh. It is a popular picnic spot with no dearth of fun activities to be enjoyed. Boat rides, fishing opportunities and multiple water sport facilities make for a perfectly amazing holiday. Since Bhavani Island is pretty commercialised and vibrant, this is one place which you should visit with family or group of buddies. To soothe your eyes, the island is full of rolling meadows and lush rainforests. The gleaming river is in itself a pretty striking sight.
You will feel like you have done yourself a great favour by spending your next vacation in any of the above mentioned islands. And now that you have gone through this list of India's best island destinations, what's the hold up? Call up your favourite people, make a plan and go off on an adventure!