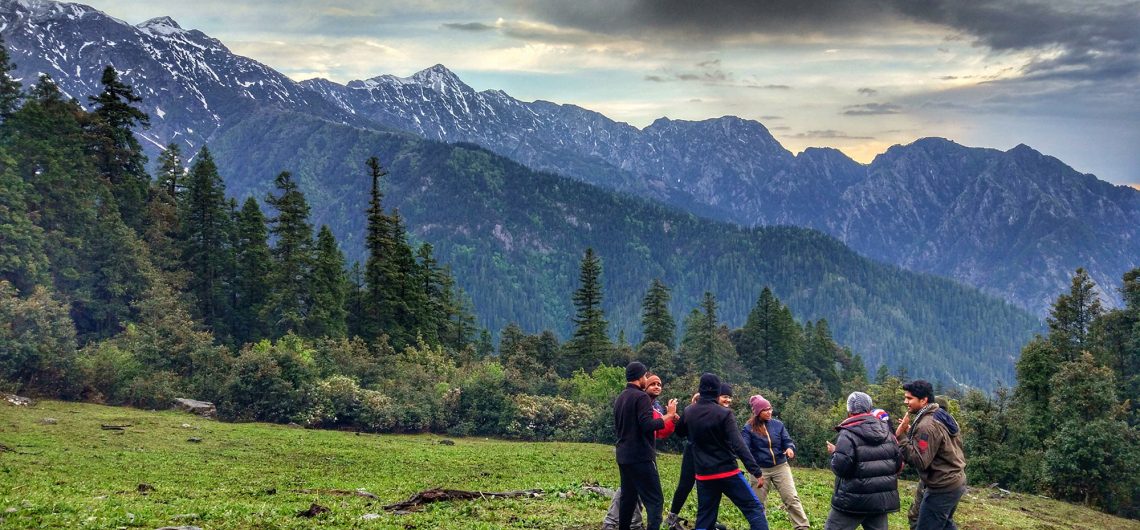 Mountain winters mesmerize each soul for its fairytale-like views that can be found only when one has the courage to head outdoors. Every year, the drizzle of snow beautifies every trail, path, and town of the mountainous region. With videos and pictures circulating year after year, mountain aficionados at some point in their life wish to undertake a snow trek. Many trekkers have already checked-off this from their bucket list, while the others are picky and a research analyst. Breaking the incoherent chain, we are here to suggest you some Best Winter Snow Treks that will cater to the desires of both amateur and an experienced trekker.
Best Winter Treks for Beginners
First of all, the rookie trekkers need to realize that if they won't step out from the doors, they won't ever stop the research on trekking whereabouts. Sometimes all you need is to just be brave and step outdoors, in order to appreciate what you might discover.
Prashar Lake
Nestled near Mandi region of Himachal Pradesh, this trek is easy and strikingly beautiful. Within just 2 days, you get to see one of the mysterious lake of Himachal Pradesh. No scientist as of now is able to measure the depth of this lake. The locals have seen big trunk of trees drowning in the water during storms. Moreover, there is a small island on the lake that floats all year round and also changes its position time to time. Interesting isn't? During summers the trails are fringed with exceptional variety of flora and fauns, and in the winters the snow-dressed trails looks invariably stunning.
Nag Tiba
A resident of Uttarakhand Mountains, Nag Tibba attracts hordes of travelers for its splendid view of Lower Himalayas comprising of Dhauladhar, Pir Panjal and Nag Tibbal Range from its summit. Trekkers walk through rhododendrons forests, greenery pathways, cross little streams, picturesque villages overlooking giant mountains, this trek is one of the best weekend getaway for people looking for a break from the hectic lifestyle.
Called as the Serpent's peak, which locally translate as Nag Devta, abode of snake gods. Locals often come to offer their prayer to Nag Devta God in the temple, nestled on the peak. The trek is fairly easy and can be easily completed in the span of 2-3 days.
Kheerganga Trek
Far away from the human-made chaos, this trek offers a mind-blowing experience in the lap of nature. Settled in Parvati Valley, Kheerganga Trek introduces you to the hippie culture of Kasol, lets you taste Israeli food, one walks through dense jungles, stay in picturesque villages of Kalga and Phulga, and enjoy hypnotizing views on kheerganga top. Moreover, this place also houses natural hot springs that can be experienced on your way down. The best getaway for a millennial, Kheerganga Trek can be easily completed in a time-frame of 2-3 days.
Best Winter Treks for the Experienced
A trekker is never experienced, no matter how many treks he/she has done. Mountains can be sometimes so unforgiving that you will need to be careful, always prepared for the worse, and still be respectful to the power of nature.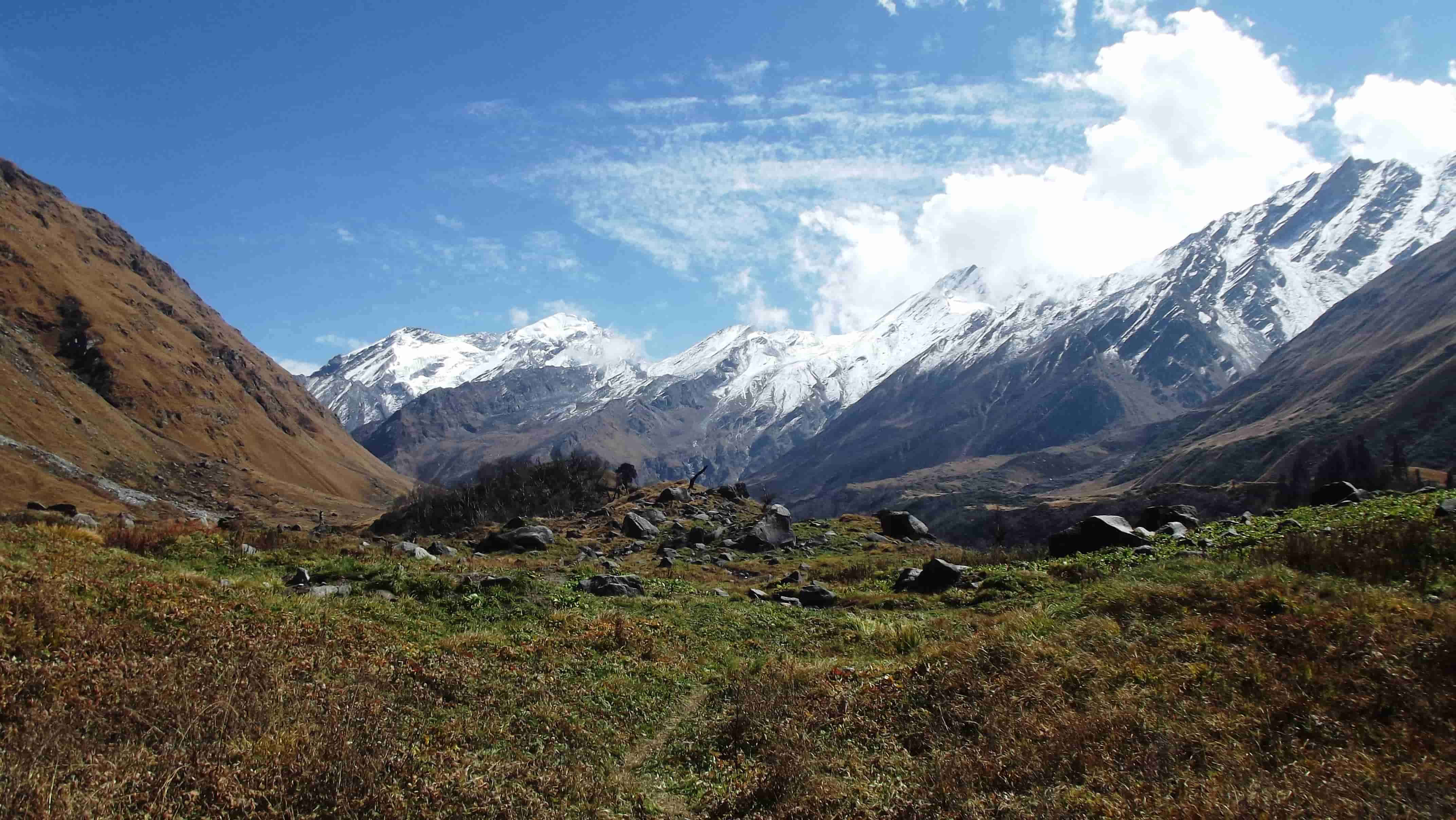 Kedarkantha Trek
Renown for its magnetizing beauty, Kedarkantha Trek has garnered immense popularity among millennials and adventurers alike. The trek starts from Sankri followed by Juda ka Talab and Kedarkantha Base Camp. Also, did you know Sankri village is settled in Govind Wildlife Sanctuary?
The plethora of flora and fauna on your way will keep you amazed while you walk. You will be thrilled to spectacle mammoth mountains like Swargarohini, Black Peak, and Bandarpoonch during Kedarkantha and come back absolutely rejuvenated. The best time to take this winter trek is from April – June and September – March.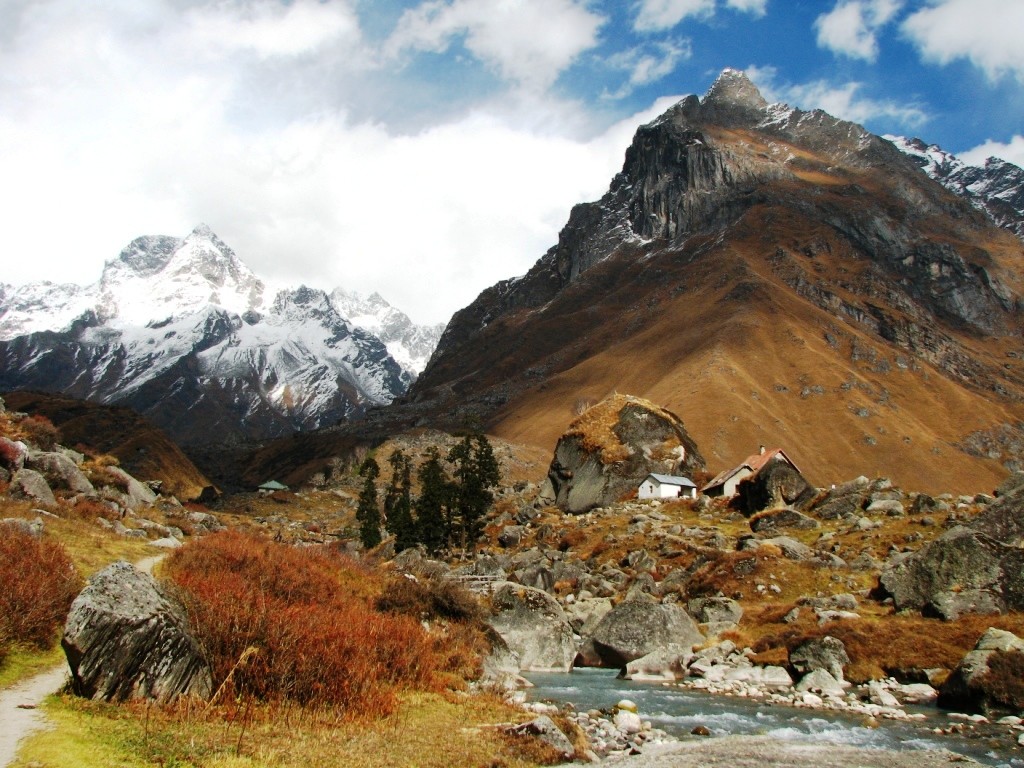 Har Ki Doon Trek
Called as the Valley of Gods, Har Ki Doon's natural charm is so mesmerizing that you won't ever want to leave this place. For the proof, its majestic beauty is associated with mythology. The Pandavas from Mahabharata scaled to the heaven abode from Mount Swaroghini which is found here. Not only this, Har Ki Doon village is famous for its unharmed and unspoiled nature that still intact in its true form. The villagers make sure the outsiders do not harm the environment.
Osla and Sankri are the popular villages of the route followed by the trekkers. The sweet water of the river, the cerulean sky, the hospitable locals and the taste of home-grown vegetables in their delicacies is something every trekker would remember forever if they ever opt for this amazing trek. The best time to experience this unforgettable journey is in April to June or September to October.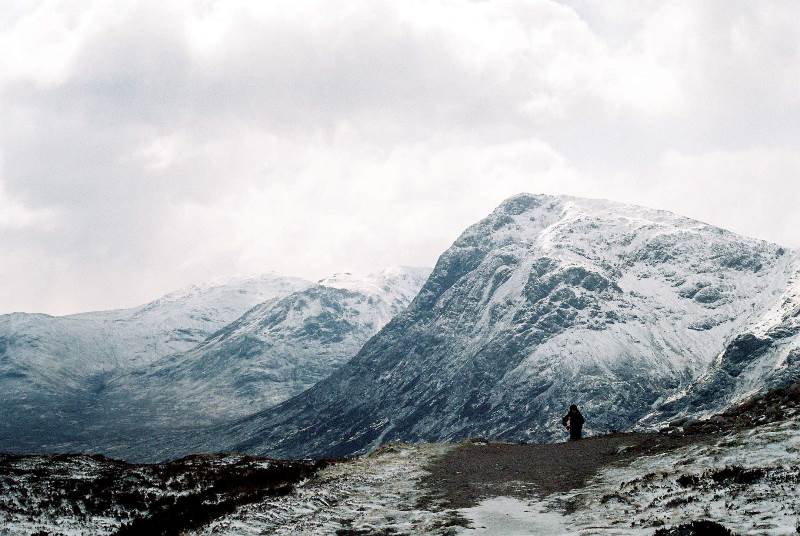 Brahma Tal Trek
Another place connected to mythology is Brahma tal where Lord Brahma meditated according to ancient text. This place offers a perfect adventure destination having a hidden and secluded lake amidst the ridge. The destination is really challenging in terms of terrains. The trekkers need to be prepared before they undertake the trodden paths of the trek. The edgy boulders, the pristine nature, splurging mountains and the wilderness is sure to spark your inner wanderer. While trekking, you will be amazed to spectacle bird-eye-view of Ali Bugiyal, Bedni Bugiyal, Roopkund and Junargali.
At summit point, the massive Himalayan range will be a sight for the sore eyes. From right to left on one side we can see Mrigthuni, Trishul, Bethartoli Himal and Nandaghunti. On the other side we can see the massive Chaukhamba, Nilkanth, Kamet, Hathi and Ghoda peaks. The best time to experience this adventure trek is from December to February.
Whether you are a novice trekker or an experienced, Himalayas has room for everyone. There're other trekking destinations as well but these six places are definitely a cure for the itchy feet. So wait no further, pack your bags, book that ticket and step into the wilderness. Come discover with us a slice of paradise because you never know where the path may take you.