2016 Long Weekend Travel Planner!
Latest posts by Kanika Chopra (see all)
Let's make a resolution to travel all through the year, and through all the years to come!
2016 comes as a blessing for all trippers with 16 long weekends! It's time to make the most of your time and explore India! The pleasant thought of freshness, and zeal of going to a new place is enough to make you pack your bags and get going. Rather than sitting at home, or hanging out at some shopping mall, travel someplace you have never been to. As Saint Augustine once said, "The world is a book, and those who do not travel read only one page". So break the barriers and start reading the book beyond just a page. This year's long weekends will give you the chance to read this book called world.
If I had a choice, I would love to start my New Year doing deep sea diving in Andaman or wander off to the Himalayas to find a piece of my soul! What are your plans?
To make it easy for you, here is a list of a few places you can travel to in this year of perfect long weekends! So mark your calendars and start making plans with the long weekend travel planner.
January (23rd -26th – Republic Day + take a leave on Monday!)
Andaman – Kick-start your New Year in the Andaman and make it the best time of your life! Go scuba diving in the crystal clear blue sea of Andaman and escape winter sunbathing on the white sand beaches while losing yourself in the tranquility of the surroundings!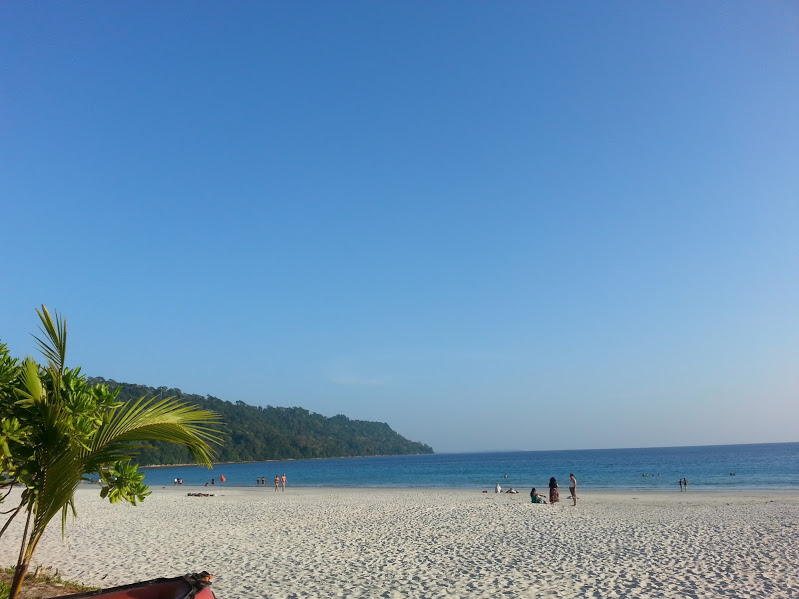 Varanasi – Start your year on a spiritual note admiring the Ghats of Ganga in Varanasi! Witnessing the Ganga Ghat Aarti will be one of the most amazing experiences of your life!

Gulmarg – Snow lovers travel to the heaven in Kashmir which is at its best in winter. The majestic Himalayas will welcome you in Gulmarg where you could enjoy skiing in the fresh powder snow! You will be amazed to see Asia's highest and longest cable car here.
February (12th -14th – Vasant Panchami)
Goa – It's on everyone's bucket list! Goa is the ultimate holiday destination all year around. When in Goa, live, eat and party like a hippie! Get into adventure world and explore Goa beyond beaches. You could try many adventure activities in Goa like Hot Air Ballooning, Scuba Diving,  Sailing, Trekking and Rafting.
Poovar Island – It is the coastal weekend getaway in Kerala! With the quiet and amazing blend of backwaters and sea, Poovar is an enchanting coastal village at the southern tip of Trivandrum. The breathtaking mangroves and the golden beach are worth a visit.
March- Extra Long Weekend (24th -27th – Holi and Good Friday)
Kinnaur Valley – Travel to the land of fairy tales and fantasies!  Reach where all the Indian roads end, in Chitkul. Standing at the rim of Indo-China border, it is the last village in India you can travel to without permit! Take a road trip to the Himalayas this long weekend and you will have the time of your life.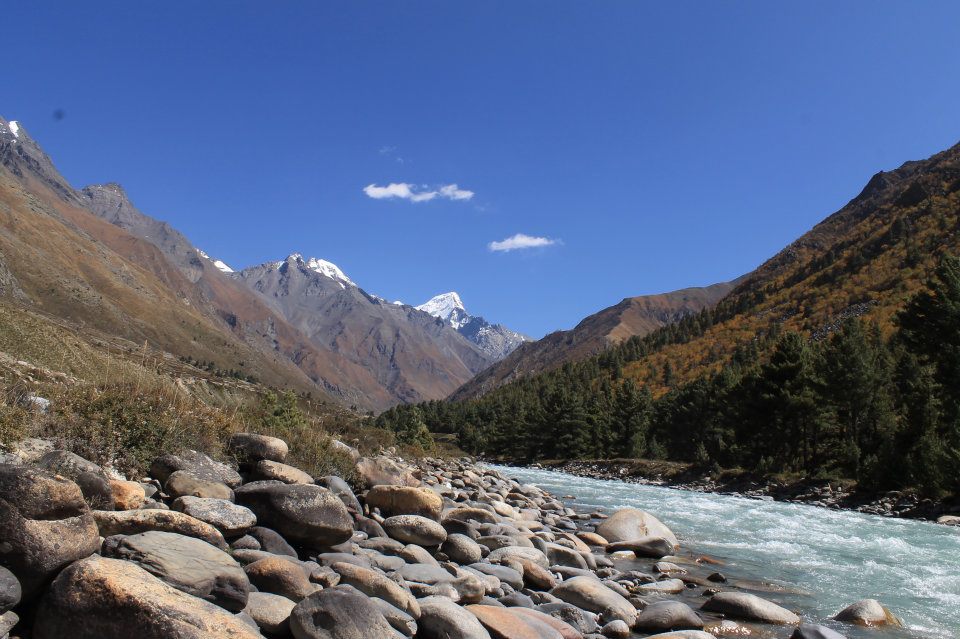 Coorg – Verdant coffee plantations, alluring mountains and the picturesque valley of Kodagu region make Coorg an exhilarating travel destination in Karnataka! Visit the Abbey falls and Iruppu falls, two biggest waterfalls that add to the natural beauty of this place! You could also catch the white coffee flowers in bloom!
Kaziranga National Park – Who doesn't like Jungle Safaris?  Spot the endangered one-horned rhino and enjoy boat safaris! Traverse the edge of eastern Himalayas by the river Brahmaputra! Explore the wildlife of Kaziranga with us.
August (13th – 15th – Independence Day)
Triund Trek – Trek to the verdant Triund Valley located 12 KMS uphill from McLeodGanj and fall in love with the views of the Himalayas here. To have the best of Triund Trek, plan to stay a night at the top. After the trek, indulge in shopping at the Mall road in McLeodGanj which has some amazing collection of Tibetan artifacts.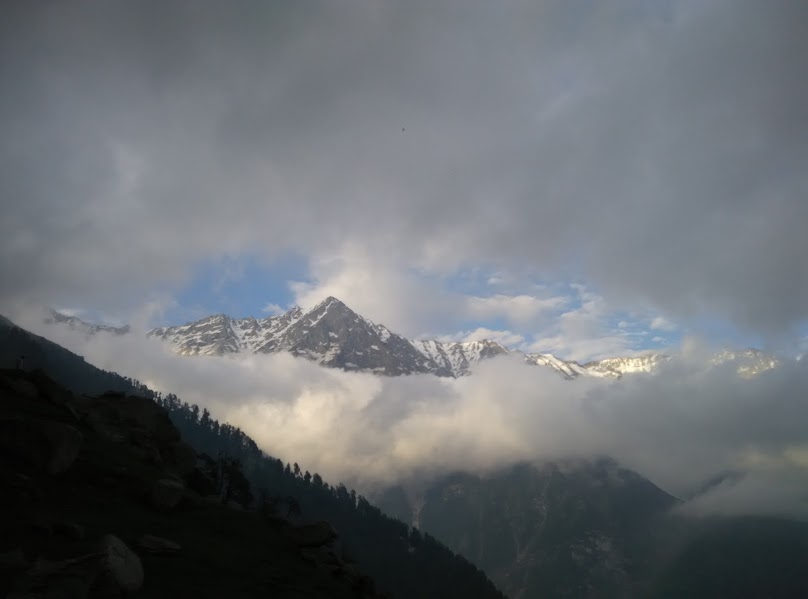 Kodaikanal – The perfect weekend getaway destination from Bangalore, Kodaikanal is located at a distance of 462 KMS by road. Kodaikanal will leave you refreshed with its cool and pleasant climate. It will beguile you with its misty hills and lush green valleys.
Kovalam – Drool over sea food at Kovalam in Kerala. Lighthouse beach here is a sight to behold and the cool breeze of the Arabian Sea will rejuvenate your senses. You could choose to take a road trip to Kovalam or take a flight to Trivandrum.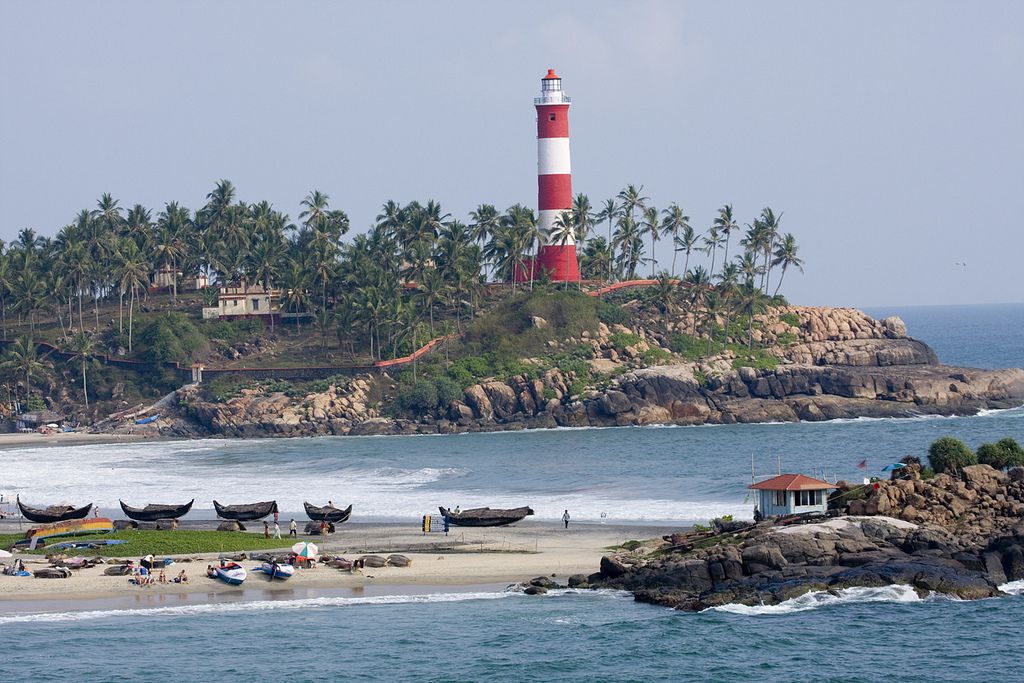 September (10th -12th – Bakrid)
Udaipur – The city of lakes, palaces and forts! What else a history buff could want? Udaipur is often called the Venice of India. Situated by the lake Pichola, Udaipur is is the place to witness beautiful architecture and learn about our interesting history and culture. You will be amazed to see the Lake Palace built right in the middle of the lake!
Tawang – Take a trip to Tawang from Tezpur in Assam to see the endless beauty of nature and architecture. Explore the 400 year old Tawang monastery, one of the largest in India! It's an offbeat destination and you will love everything about it!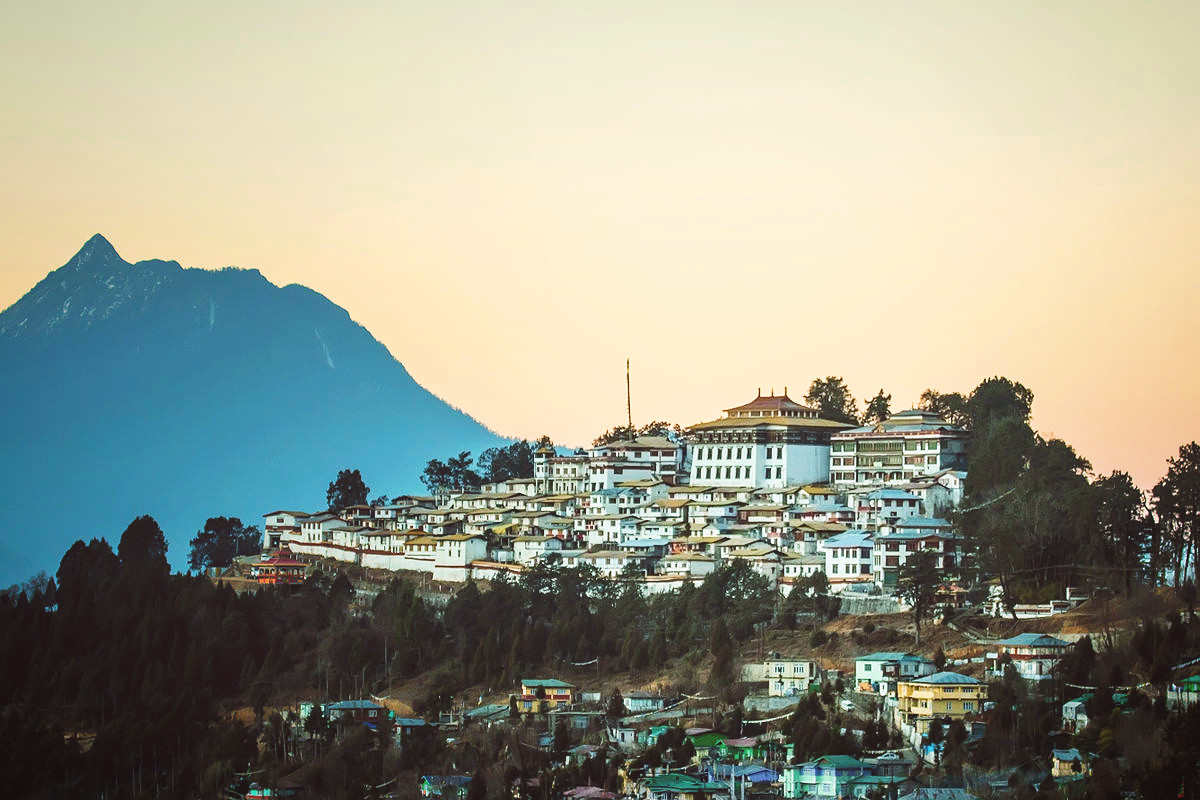 Kudremukh – One of the most serene and popular peaks to trek in Karnataka, Kudremukh looks like a horse and derives its name from the same. It is an amazing trek and one you must remember to carry your camera to!
October (8th -11th – Dussehra + take a leave on 10th)
Rishikesh – Go white water rafting in the Ganges in the adventure capital of India – Rishikesh! The world capital of yoga and the gateway to Himalayas, Rishikesh offers the best Rafting experience in India, along with other activities like rock climbing, rappelling, Zip-line and Bungee Jumping.
Bandhavgarh National Park – Gear up for a wild encounter in the heart of India Spot the majestic Royal Bengal Tigers in Madhya Pradesh and take the thrilling jungle safaris in the lush green and dense forests. If you are a wildlife lover then nothing is better than exploring the wildlife at a National Park on a weekend. Plan a wildlife safari to Bandhavgarh National Park.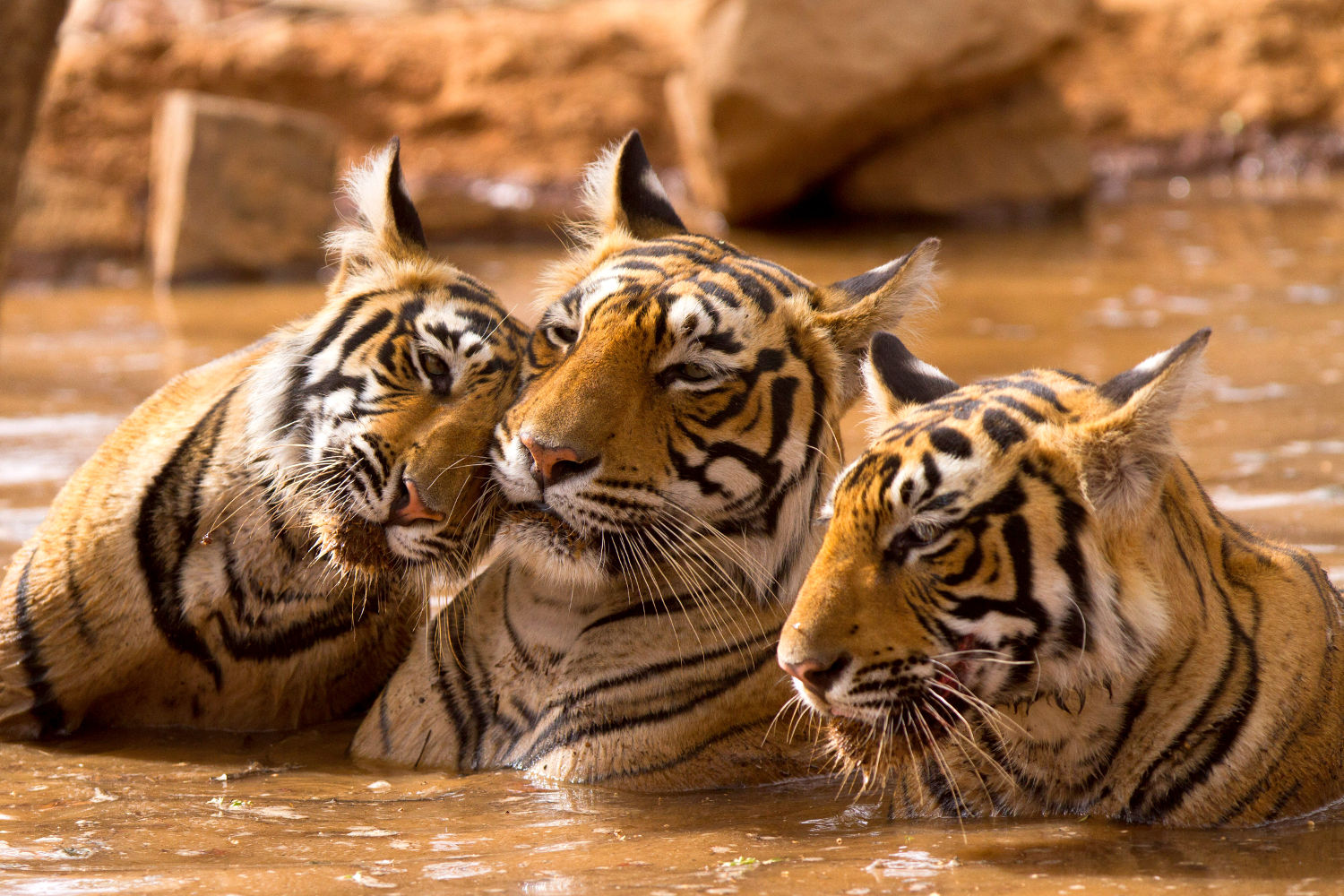 Hampi – You will love to explore the ruins of Hampi. This UNESCO world heritage Site will leave you spellbound with its unique architecture, like the musical pillars in Vitthala Temple which reverberate when tapped. This is just one of the interesting things that you can find here.
November (12th -14th – Guru Nanak Jayanti)
Jaisalmer – Take in the beauty of the Thar Desert in Jaisalmer! Dune Bashing in Thar Desert will be one of the most thrilling experiences you will ever have in Rajasthan. Hop on a camel and admire the mesmerizing sunset across the desert! Experience Desert Safari  in Jaisalmer for an unforgettable travel experiences!
Kalpa – You can never get enough of Himalayas! Honestly, I can't! Before the year ends, take a road trip to the picture perfect Himalayan valley – Kalpa. It will treat you with the best vistas of Kinner Kailash range. If you are lucky, the first snowfall of the winter season might welcome you there!