Goa Beyond Beaches – Adventure Experiences for You!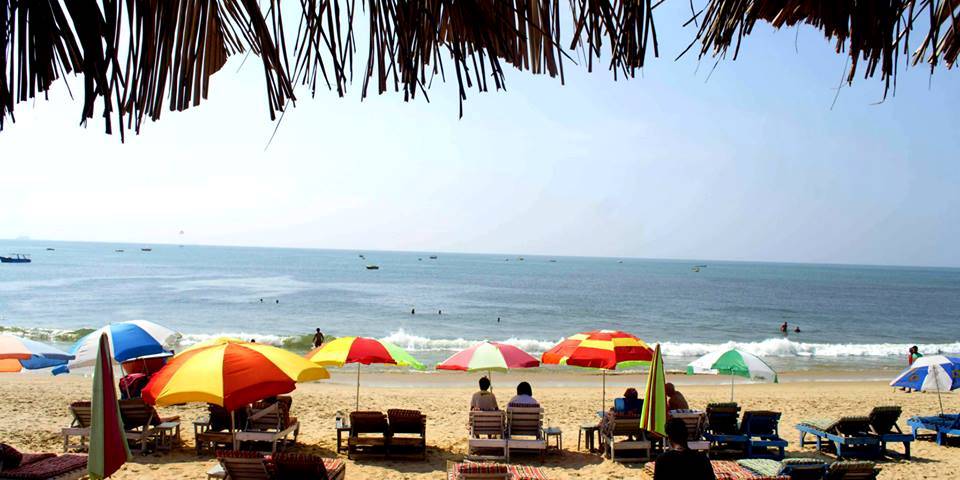 I am a happy-go-lucky person, who loves reading, writing and travelling. Gardening and good food are the other things that I am passionate about. My motto in life is simple, "Love what you Do and Do what you Love".
Latest posts by Meenakshi (see all)
Goa has been my absolute favorite holiday destination ever since I first set foot in this gorgeous land of sun, sand and sea more than a decade ago. Every visit here has been like one big never ending party. In fact Goa has been and continues to be more than just a destination – It is an experience, a stress-buster, a guilty pleasure!
Goa offers gleeful peace in the middle of chaotically bustling markets; it gives me a sense of belonging amidst foreign faces on a crowded beach. It is a place of happy contradictions! During all of my visits to this party place, I have lived not like a tourist, but someone who has decided to make it her home for a few weeks. I have wandered its streets aimlessly, bought fruits from the local markets, made friends with the shack owners, and spent hour after hour getting myself tanned. It is a long distance love affair that continues successfully to this day.
Even though I have seen Goa in its many shades, I have restricted myself to the beaches, markets and churches of North Goa, not particularly exploring the many facets that add to the glory of this place.
Well, it is difficult to think of Goa beyond beaches, isn't it? But it's not impossible! When you get to know that there are other experiences on offer here, that will take you deep in the sea or high in the air then you will perceive Goa as more than just a beach destination! And I am anyway looking for reasons to plan another visit to my favorite vacation spot!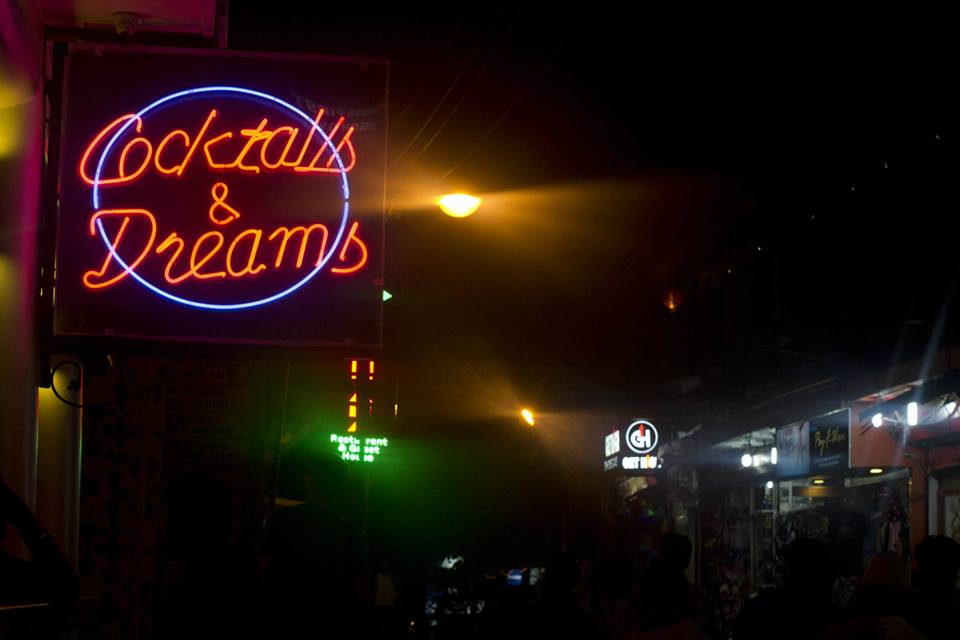 Imagine gazing at the pristine blue waters of the Arabian Sea and golden sands speckled with brightly lit umbrellas from a bird's eye view. Yes I said bird's eye view! With Hot Air Ballooning having made its debut in Goa, you can now have the pleasure of doing just that! Or you could take in the fresh ocean air while sailing the boundless sea. And then there is Scuba Diving, an experience beyond words. It would be like entering a different world underwater with colorful marine life around you. This will make you fall in love with the sea like never before. Or if you have the spirit of extreme adventure in you, you could get the thrill of rafting and also waterfall trekking here! It is the perfect place for the adventure traveler in you who would want to push the limits and go beyond beaches! The nature and outdoor lover will love to explore the wildlife of Goa! Did you know that Goa has a UNESCO World Heritage Site and one of the oldest churches in the country? To top it all, Goa is also a Foodie's haven!
So come explore Goa with me, beyond beaches, beyond shores!

Hot Air Ballooning (Where – Chandor, South Goa)
If you love Goa and want to look at it with adoration from every angle, then you cannot miss hot air ballooning here. The flight takes off from Chandor in South Goa and offers spectacular 360 degree views of the stunning Goan landscape. You could either fly in the morning or evening, as these are the best times for a hot air balloon flight. Add another sunrise/sunset experience to your Goa memories, only this time from 1500 feet above the ground!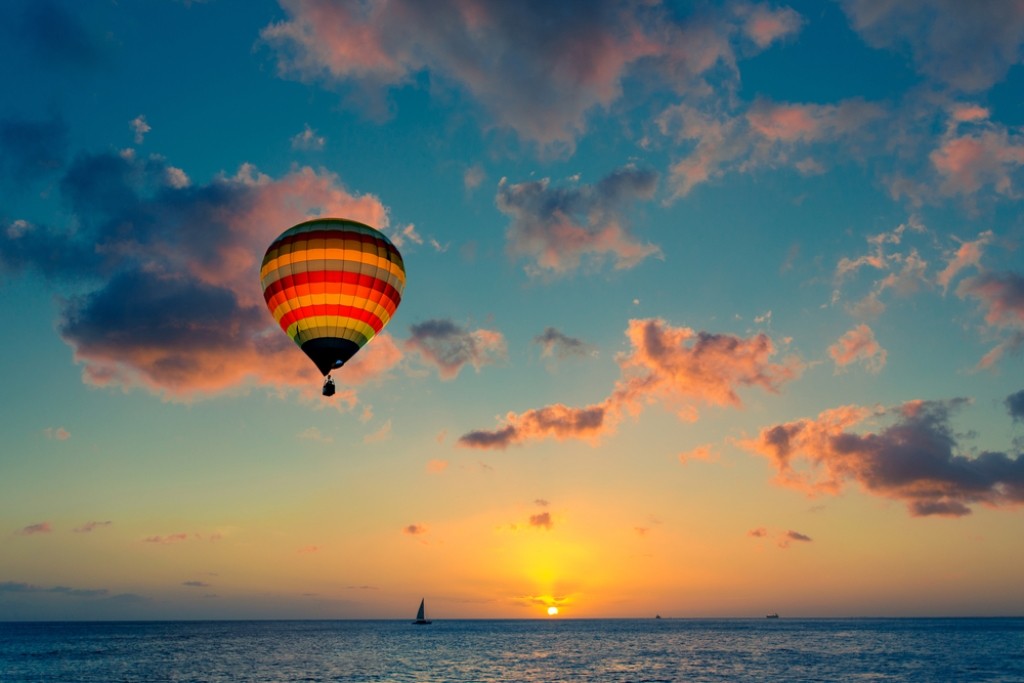 Sailing In Goa (Where – Britona, North Goa)
While you might have indulged in those popular Dolphin Safaris, it's time to go a step ahead and go sailing like a pro! Sailing is one of the oldest soft adventure activities to have existed, with people navigating the open waters in search of food, shelter and new lands back in the day. Today it is a luxury, and an absolutely fun and relaxed activity to be a part of!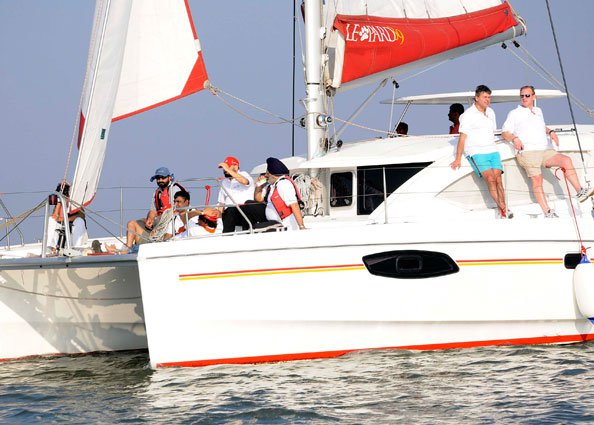 Scuba Diving (Where – Candolim, North Goa)
If you love Goa and love the sea, chances are you are going to love Scuba Diving. I definitely intend to go scuba diving on my next trip to Goa. From whatever I have read and heard, I understand that I need not be a swimmer to enjoy this thrilling activity. Experts also say that Goa has a perfect combination of warm and calm open waters, and a great variety of marine life to make this experience totally worth it! A small practice session in the pool and you are all set to dive into the deep blue sea!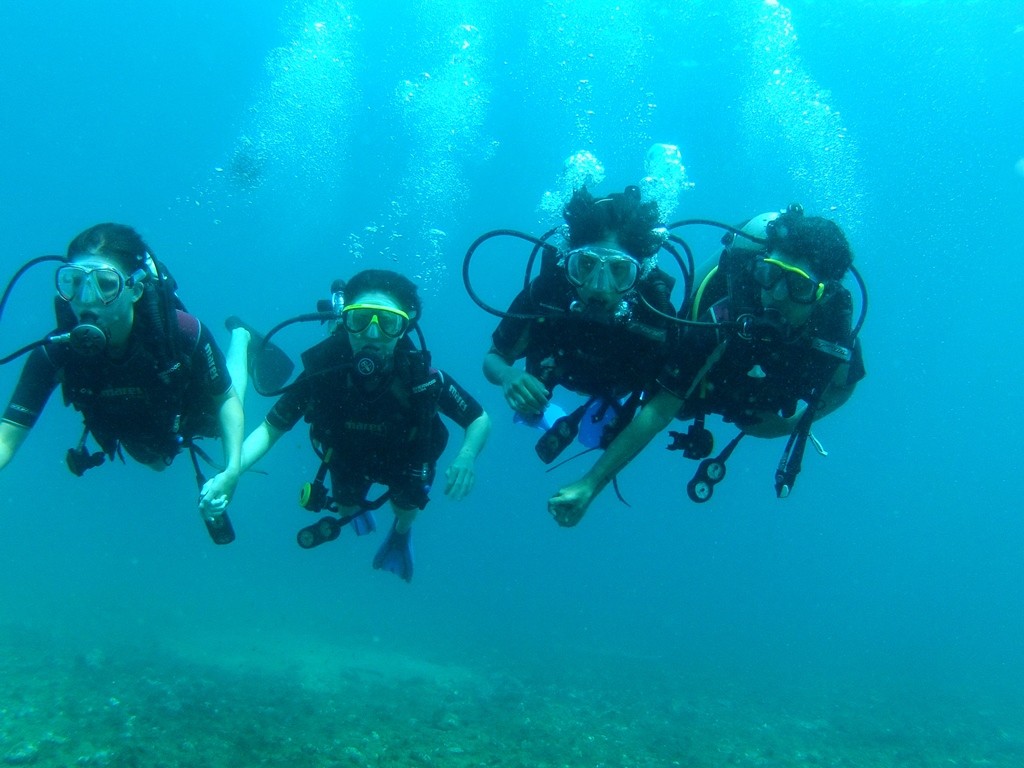 Rafting (Where – Taleri River and Mahdei River)
While I am not a Rafting freak, for those of you who are, Goa offers some exciting rafting options. The one at Mahdei River is of moderate difficulty level and is suitable for even teenagers. But the experience on Taleri River, with Class 4 Rapids, is strictly for pros, people who have done it before and know swimming. These locations are roughly at a distance of an hour and half from the popular beaches of North Goa.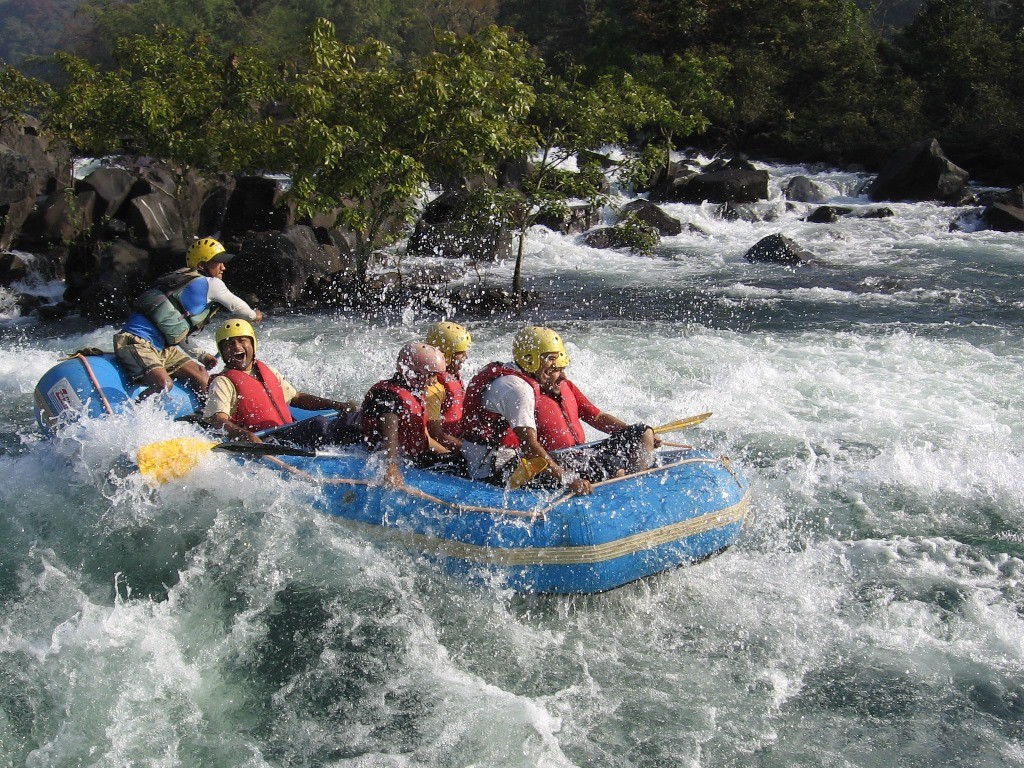 Waterfall Trekking (Where – Dudhsagar Falls)
At a staggering 1000 feet, Dudhsagar is one of the highest waterfalls in India. It is located in the Western Ghats in Mandovi River, 60 KMs from the city of Panaji. It is a 4-tiered waterfall and offers trekking options along it. You could trek up through a nature trail from castle rock or from the premises of Lord Shiva Temple. The entire stretch makes for a great birding destination too. Sounds exciting yet tranquil!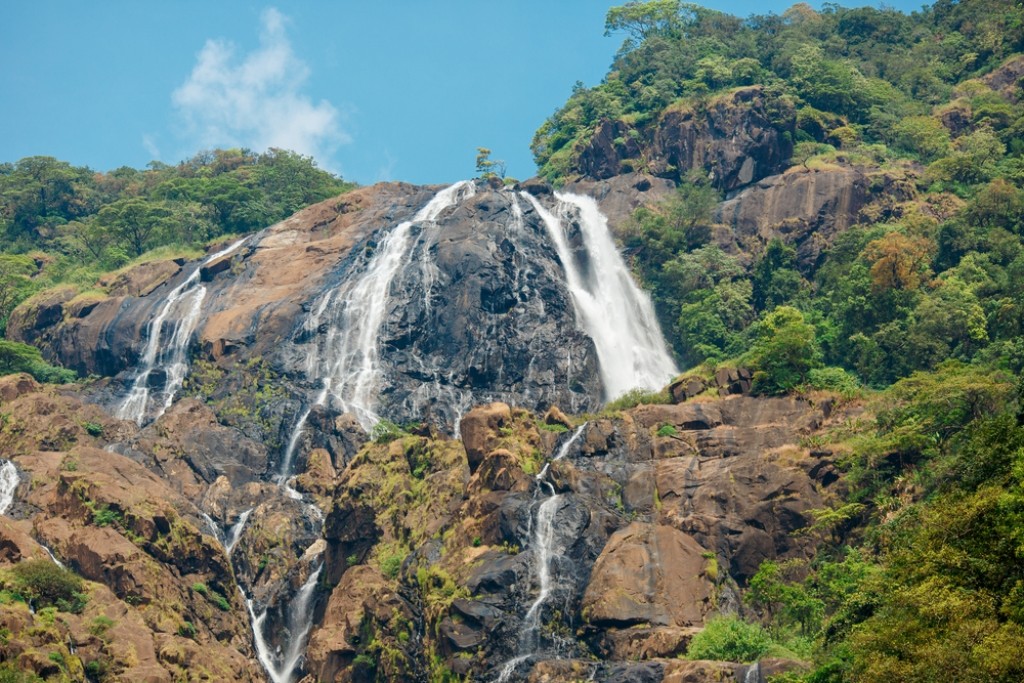 Wildlife Experience (Where – Mollem National Park)
Don't restrict your "bird watching" to the beaches alone, take a short drive to Mollem National Park, 60 KMs from Panaji and look at some different species like the Fairy Bluebirds, Drongos, Hornbills and Wagtails. It definitely sounds like a great and peaceful experience that is bound to add a new dimension to your very relaxing Goa vacation.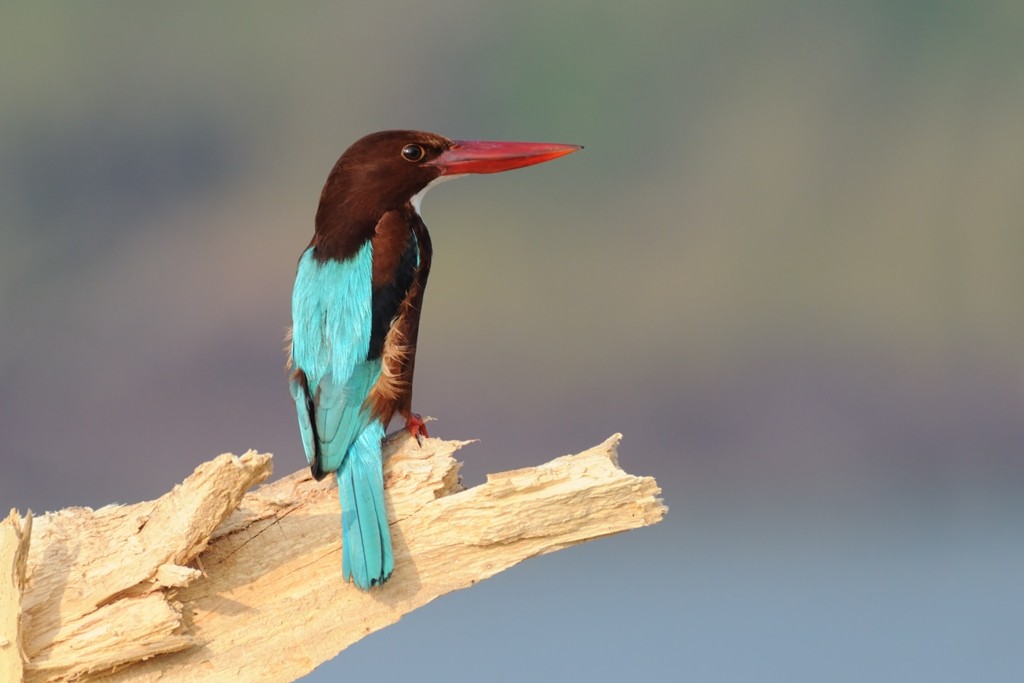 Historical Experiences (Where – All around Goa)
While you are out being an adventure junkie, why restrict yourself to just adventure activities! Explore more, live more! I am a history buff and exploring old structures, while marveling at the architecture and the stories behind them is one of my most favorite things to do! I suggest you do the same, for Goa has a lot to offer – from churches, temples and forts, which are reminiscent of not just the unmissable cultural impact the Portuguese have had on the state, but also of the fact that Goa stands as a perfect amalgamation of many cultures and beliefs.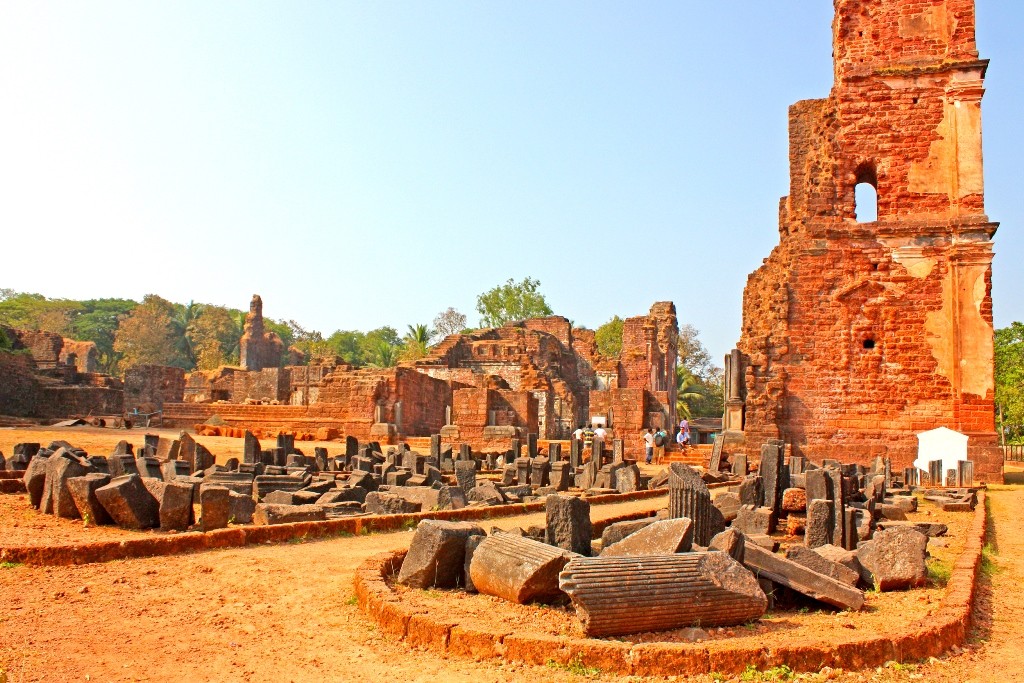 So people, if you haven't been to Goa, plan it now. If you have, plan again, for you have more than one reason!