5 Most Popular Skiing Destinations in the World

I am a happy-go-lucky person, who loves reading, writing and travelling. Gardening and good food are the other things that I am passionate about. My motto in life is simple, "Love what you Do and Do what you Love".
Latest posts by Meenakshi (see all)
Skiing is a recreational activity as well as a competitive sport and its history dates back to 600 BC when it is believed to have been practiced in what is now China. Modern skiing has evolved from Scandinavia and the word Ski has originated from Old Norse word Skið meaning split wood or firewood. The sport has grown so popular over the decades that most people have a good understanding of what Skiing is all about. Balance, weight, and edge control are the key skills needed in Skiing.
There are 2 types of skiing widely recognized – Alpine and Nordic. Alpine skiing is a downhill skiing that involves sliding down hills with fixed heel bindings. For Alpine Skiing, one needs mechanical assistance to get to the top of the hill as all the equipment makes walking or hiking almost impossible. Nordic Skiing on the other hand is a cross country skiing with free heel bindings. In Nordic style, skiers can freely climb up and down the hills without any mechanical help.
Popular Skiing destinations across the world –
1.       Interlaken, Switzerland – Interlaken is one of the most ideal skiing locations in the world and it has no fewer than four beautiful ski resorts to choose from. The spacious ski slopes, long cross country pistes and snow parks make it perfect for experienced as well as amateur skiers. There are many snow-sports schools here as well, that can make a beginners experience rewarding and fun. All the equipment is available for hire. One of the most popular regions in the Interlaken is the Jungfrau Region. Interlaken is well connected by road and air, with as many as 5 airports within a 2 hour drive. Berne airport is just an hour's drive away.
2.       Oslo, Norway – Oslo is a perfect winter and skiing destination with more than 2,000 kms of prepared cross country ski trails that lead one into the beautiful Norwegian forests. These are just 20 minutes away from the main city. Oslo city also has its very own modern alpine ski centre called the Oslo Winter Park, which offers plenty of challenges for downhill skiers as well as snowboarders. With more than 60 cozy cabins available for stay, this makes for a great place to go to with family and friends alike. Here you can also ski after dark as almost 90 kms of the track is well lit till 10 PM.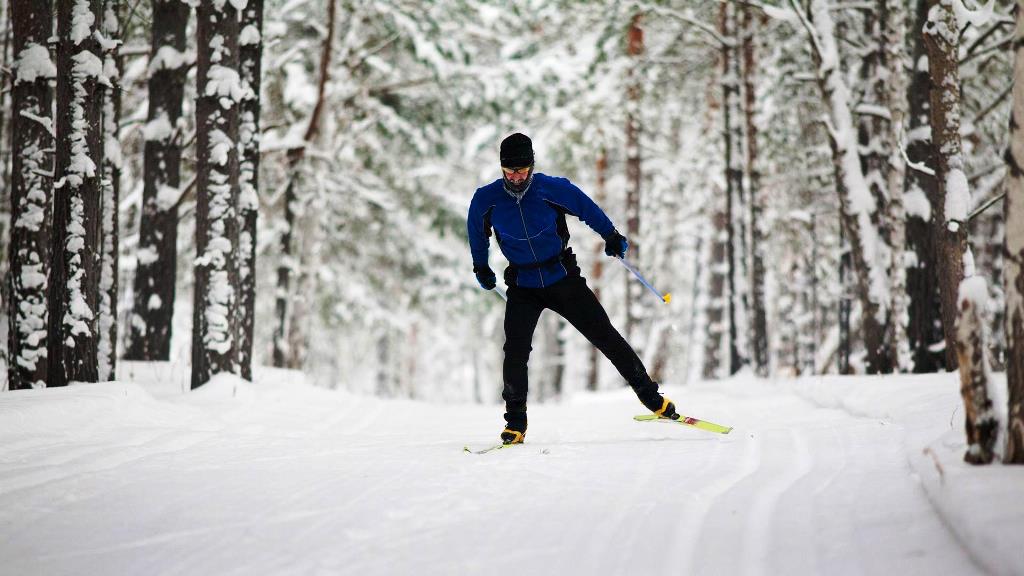 3.       Northwest Wyoming, USA – Northwest Wyoming is probably one of the best places to learn or perfect your Nordic Skiing skills. From groomers to steeps to private powder caches, it has it all. It has the diversity of terrain to let you experience Alpine, Snowboard, or cross country skiing. This area has 3 ski resorts within an hour's distance and makes for a great family holiday destination. Jackson Hole Mountain Resort is one of the most popular resorts in the region and is located just 12 miles from Jackson. This is a great place for first timers as there are skiing lessons available.
4.        Whistler-Blackcomb, British Columbia, Canada – With more than 8,000 acres of snow-covered slopes, 16 alpine bowls, world-class terrain parks, 3 glaciers and over 200 marked trails, Whistler Blackcomb is the largest and most popular ski resort in North America. It boasts the greatest uphill lift capacity, and also has the Peak 2 Peak Gondola to move between Whistler and Blackcomb. Readers of SKI magazine voted the Whistler Blackcomb Ski Resort as number one in overall experience for the year 2014-15. It is operational from November to April and is said to attract the most number of visitors in any given year.
5.       Treble Cone, Wanaka, New Zealand – Largest ski area in New Zealand's South Island, Treble Cone has been adjudged the best ski resort in New Zealand for the last two years. It is a 90 minute drive from Queenstown. It boasts the longest vertical rise in the Queenstown Wanaka Region with a run of 4 km and a vertical drop of 700 m. It offers uncrowded, groomed slopes, unparalleled views of Lake Wanaka, legendary off piste terrain, and thrilling undulating runs. Treble Cone has some of the best skiing conditions for all levels of skiers with intermediate to advanced terrain.