Antarctica – Things to know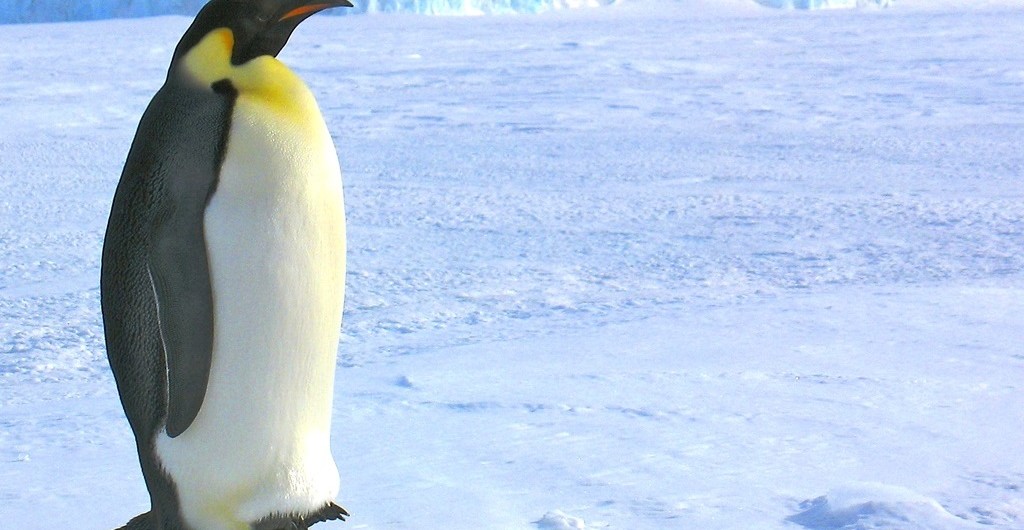 A writer by passion and profession, I spent my school days reading John Grisham, Sydney Sheldon, and Agatha Christie, and often wrote poetry that was rather solemn for my teenage years.
With one foot in the real world and another in Middle Earth, Westeros and sometimes even Westworld, I love nothing more than a good fantasy-fiction story. It provides an escape from the mundane and also a host of characters to form lifelong connections with.
Another form of escape that I quite enjoy is travelling and writing about it. The stories of people and places, when presented with an individual's unique perspective, can make quite an impact on the readers.

Latest posts by Shuchita Joshi (see all)
Older than you know! – Research shows that Antarctica has existed for over 200 million years! Back all those aeons ago, it was joined with Australia, Africa, South America, India and New Zealand, in the supercontinent Gondwana. Then around 40 million years ago, it made its final disengagement  from the Australian continent, settled into its present polar position, and began to cool dramatically.
Watch this amazing video to know what life's like on the coldest place on the planet!

Cloud Filled Mountains of the Neuymayer Channel in Antarctica

A bit of history – Antarctica was discovered in 1820 by a Russian team but it took almost 100 years before further serious expeditions were undertaken. In the 1890s, John George Bartholomew, a Scottish cartographer, became the first person to formally use "Antarctica" as a name for the continent. Translated literally, Antarctica means "opposite the bear" (from the Great Bear, or Ursa Major, above the North Pole) or "opposite to the Arctic".
Coldest place on the planet – Antarctica is the world's highest, driest and coldest continent, with an annual mean temperature of -55°C. It was at Russia's Vostok Station, in Antarctica, that earth's lowest ever temperature ever, -89.2°C, was recorded, on 21st July, 1983.
Ice Ice baby – 

The ice sheet in Antarctica is 4,776 metres deep at its thickest point, with an average thickness of 2,160 metres. This is 90 percent of the world's entire ice, and 70 percent of the world's total freshwater. There is about eight times as much ice in Antarctica as there is in the Arctic. If all this ice were to melt (let's hope for everyone's sake that it doesn't!), ocean levels across the world would rise by 200-210 feet.

Ice Shelf

Biggest desert (the Mars of Earth) – Technically, Antarctica is the biggest desert in the world – only, this desert is made up of ice and not sand! The McMurdo Dry Valleys (a row of snow-free valleys in Antarctica) witness the most intense combination of cold and dry. The region has seen no rain for more than 2 million years. The ground and climate so closely resemble the surface of Mars that NASA did testing there for the Viking Mission.

Groups of researchers in Antarctica

Seasonal expansion of land mass – The sea ice in the Antarctic expands about 40,000 square miles a day in winters. This adds up to an extra 12 million square miles of ice around the land mass, doubling the size of the continent! During summers, this new ice breaks and melts.
Antarctic volcanoes – 

Mount Sidley and Mount Erebus are the first and second highest volcanoes in Antarctica, respectively. Mount Erebus is more popular among avid mountaineers, and is located on Ross Island.

Mount Erebus

No man's land – Antarctica is a continent with no country, and it doesn't come under the authority of any government. There exists a treaty that grants the continent its independence from any claims made by nations. There are no permanent residents in Antarctica, and the only people found here are the scientists conducting research, and tourists (who are few and far between!).
 Land of the Emperor – 

Antarctica is the only natural habitat of the Emperor Penguin, immortalized in the movie 'March of the Penguins'. However, from time to time, this species of penguin is found along the shoreline of some southern continents. The largest animal living on the continent is the midge, which measures less than half an inch!
Watch this clip to see these majestic beings in their natural surroundings.

A colony of Emperor Penguins near an Iceberg in Antarctica

Beyond time – 

Antarctica does not have a time zone. The scientists who reside there for research either go by the time of their home country or by that of the supply line that brings them food and equipment.

Poles apart – 

The seasons in Antarctica are the opposite of the seasons in the Northern Hemisphere. So summer is October through February and winter is March through September.