7 Travel Experiences in Northeast India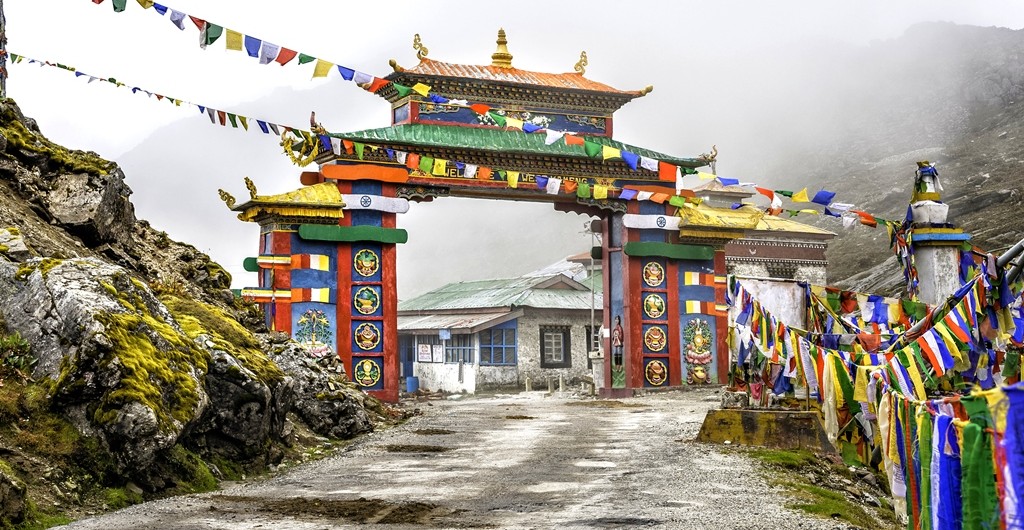 I am an engineer by education, but a blogger by choice. With a keen interest in portrait and nature photography, I never forget to carry my DSLR when on an outing or celebrating special occasions with dear ones. In free time, I love to read and write blogs, or stay busy with my kiddo.
It's been almost 8 years since I started maintaining a travel diary and probably turned myself into a more observing traveller from a happy-go-lucky leisure tourist. Ah! 8 Years; seems like as if it was only yesterday that I had been to Goa.
Honestly, all these years of travelling has made me realise exactly what went through Aldous Huxley's mind when he wrote the lines – "To travel is to discover that everyone is wrong about other countries." In my case, it was more about leaving behind all my prejudices and learning about different cultures and people, which somehow my geography teacher in school never stressed upon, unfortunately. And thus, I consider myself lucky enough to have been able to visit quite a few states of the country, especially the 7 sister states of North-east India, with utmost curiosity.
My first tour to North-east India was to the land of proud Ahoms – Assam, and it was pure bliss; from relishing local delicacies and enjoying natural vistas to my interactions with some of the most wonderful people I have ever met. Here is my pick of the best travel experiences in northeast India.
Assam – Kaziranga Elephant Safari – A Ride to Remember
Being a nature lover, I chose to first visit Kaziranga National Park, which is a UNESCO World Heritage Site. This protected region, which lies in the Nagaon and Golaghat districts of Assam, was set up in 1908. It is not only home to a high density of great one-horned rhinoceroses and tigers, but also several species of birds. Drained by four rivers, including the mighty Brahmaputra, this National Park offers fantastic safari opportunities, across its 430 sq km area.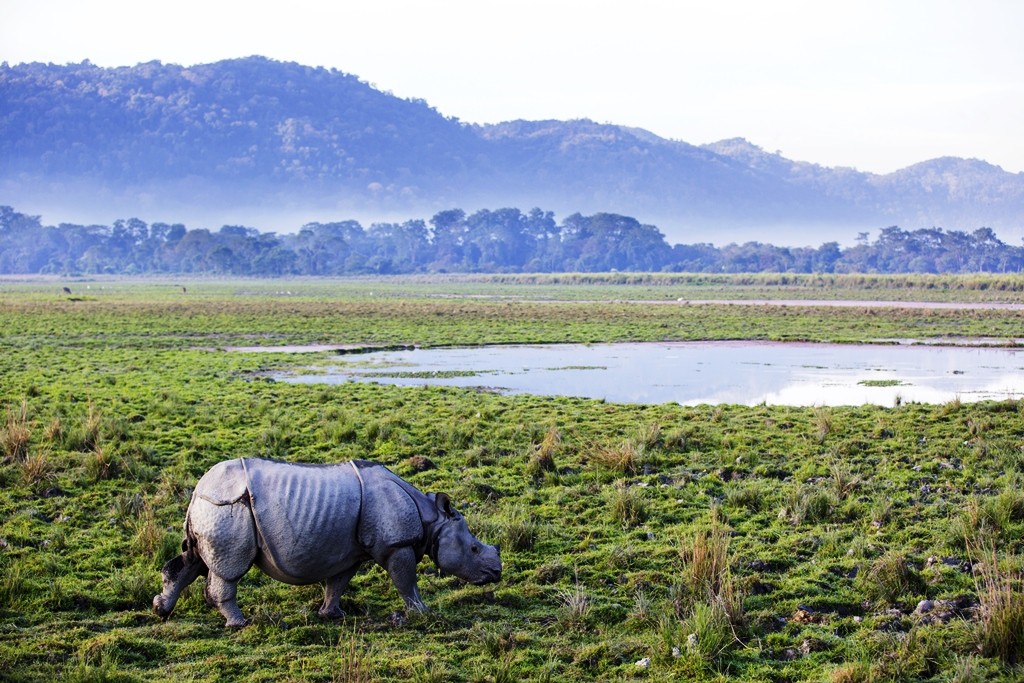 Both vehicle and elephant safaris are available at the park. Since I had already experienced vehicle safari at Jim Corbett, this time I went for the second option; and believe me, it was real fun. Elephant safaris (1 hour duration) in this park are offered in the morning as well as late afternoon from Kaziranga, Eastern, Western and Burapahar Ranges. The safari group I was part of, began its journey from Ghorakati near Rhino Land Park. We expected to spot the tigers easily, but it wasn't to be; though we did come across several pug marks. The mahout told us that the tall elephant grasses of the park offer perfect camouflage to the tigers.
The chirping of birds and the sight of one-horned rhinoceros is still vividly emblazoned in my mind from that safari. A year and half later, I planned another trip to Northeast India and this time, I chose to visit Meghalaya.
Meghalaya – Cherrapunjee Living Root Bridges' Trek – Adventure amidst the Beauty of Nature
Though Mawsynram currently holds the record for being the wettest place on the planet, there was a time when Cherrapunjee had this distinction. However, it still holds the record for receiving the highest rainfall in a month and a year. Often in weather reports I would read about this place. It quite intrigued me as to how would it feel like to live in a place such as this, and always wanted to come here to indulge in trekking. Finally, it happened.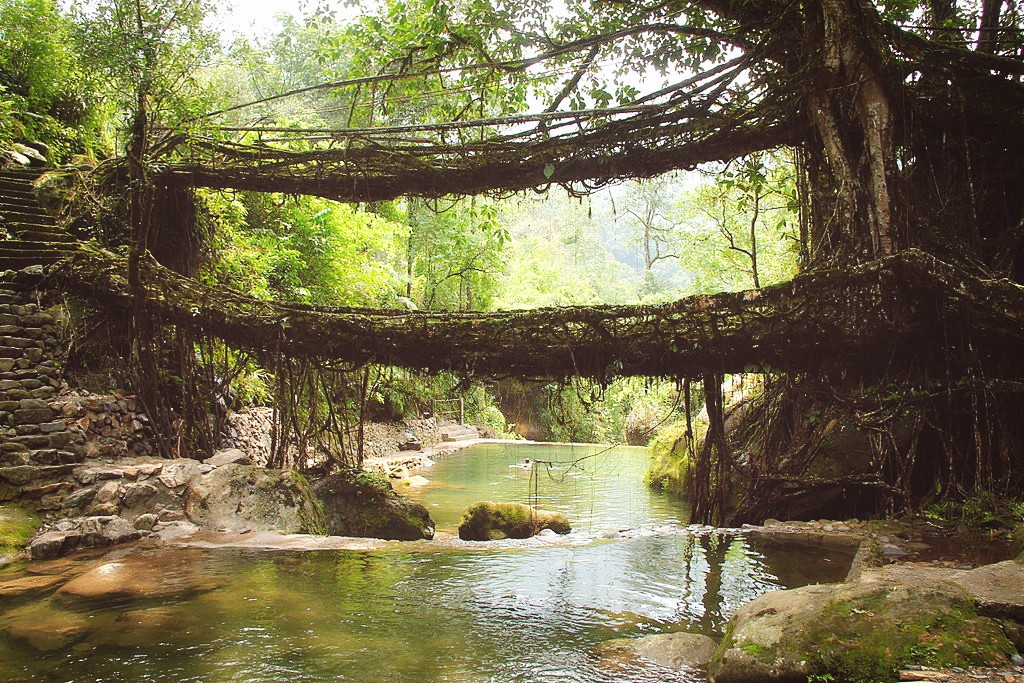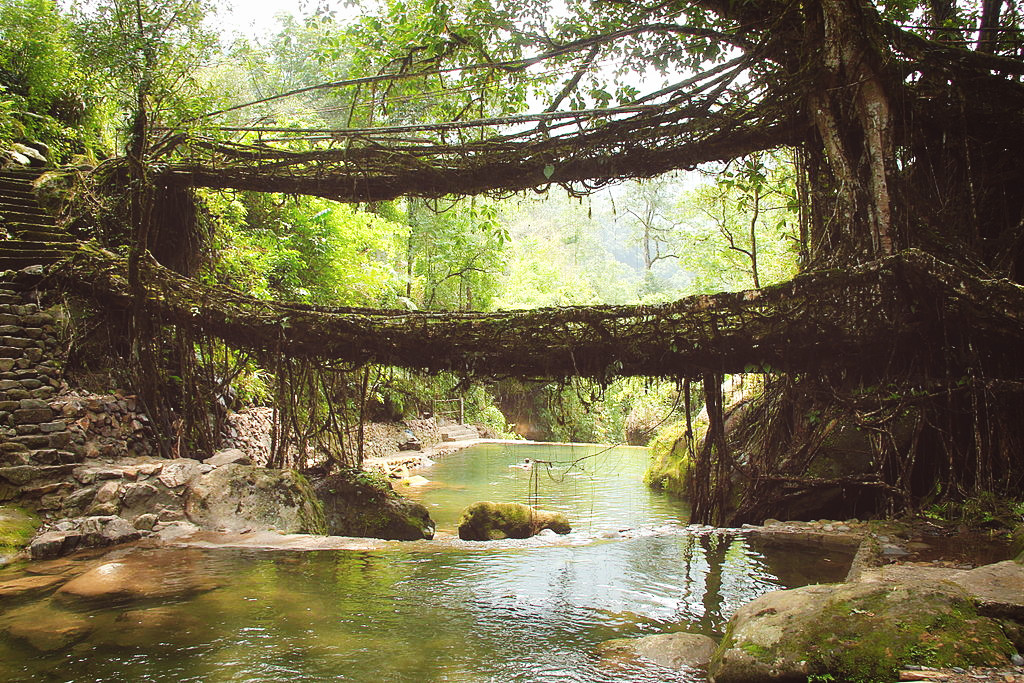 The first trek that I took part in was to the Living Root Bridge in Umunoi. This 4 km trail included 2 km of downhill trek and 2 km uphill, passing through the village Sohsarat. Our group took nearly 3 to 4 hours to complete this journey. About half the distance on this trail featured steep steps while the other half required us to cross a jungle that led to the Living Root Bridge. Since it was not raining on that day, the lushness all around was simply a sight to admire.
On the second day I trekked to the famous Double Decker Root Bridge and Natural Swimming Pools. It was quite a demanding journey, with its distance of about 20 km, out of which 10 km trail was through a scenic valley and a few Khasi villages. It took our group about 9 hours to complete this difficult trek, but it was worth the effort. The natural beauty and the peaceful environ simply made it a trek to cherish for a long time.
After trekking on two of the most popular trails in the state, it was time for some day hike to Mawphlang from Lad Mawphlang. This interesting trail is of about 18 to 20 km and it took our group 6 hours to reach Mawphlang. En route Mawphlang, we crossed several gushing streams, small villages and picturesque valleys. While trekking through these terrains, one thought that came to my mind was how adventurous we may be, but what really attracts us to such places is our deep connection with nature.
On my next tour to this part of the country, I visited Nagaland and Arunachal Pradesh but this time I wasn't alone, my family accompanied me.
Nagaland – Hornbill Festival – Truly Festival of Festivals
The plan to visit Nagaland came up when I read about the famous Hornbill Festival, which is held every year in the month of December. Hosted in Kisama, which lies about 12 km from the state capital Kohima, by the departments of State Tourism, and Art & Culture, this festival showcases the culture of the Naga Tribes. This week-long festival witnesses food fairs, sports events, ceremonies, colourful performances and traditional crafts exhibition-cum-sale. It was an amazing experience to see a different culture of India and it made me more proud when I saw people coming from all over the world to enjoy the festival. We stayed in Nagaland for only 3 days before heading to Arunachal Pradesh.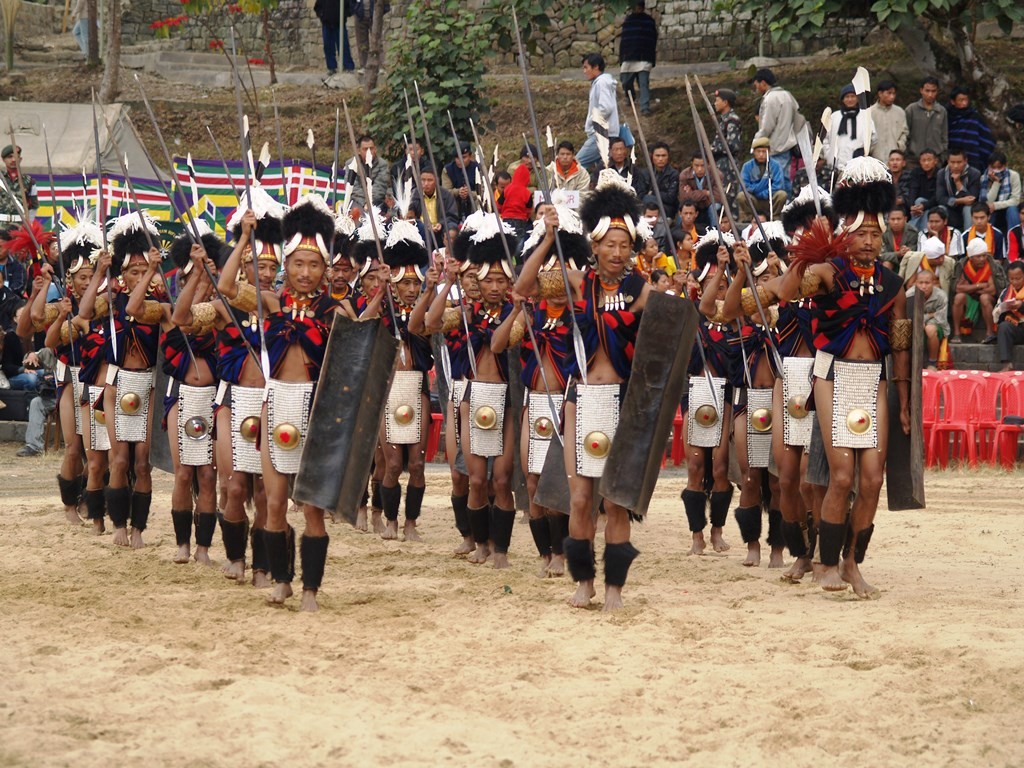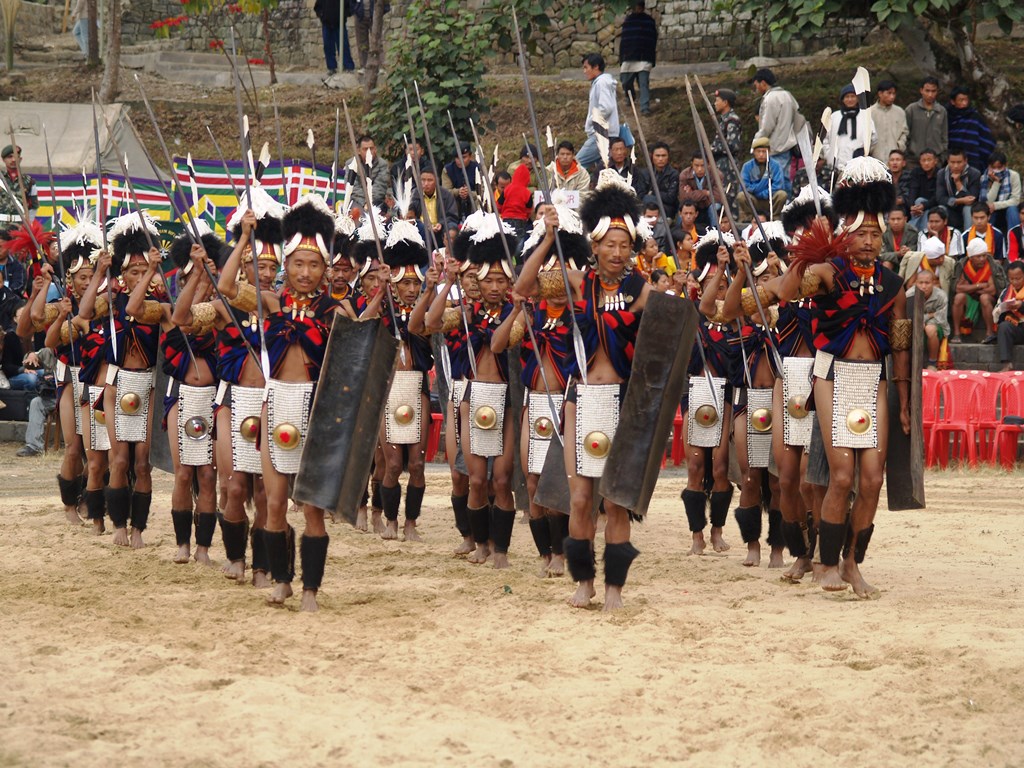 Arunachal Pradesh – Jeep Safari
Known as the Land of Animists, Arunachal Pradesh is one of the most scenic states of India. There is so much to see in the state that one has to spend at least 10 days here, and we did exactly that. We opted for a jeep safari that took us to some of the top attractions, which included visits to the Buddhist Gompa of Itanagar, Ziro, Daporijo, Pasighat, Roing and Anini, among others. To travel to this state, we had to take Inner Line Permit from an Arunachal Pradesh government office in Kolkata.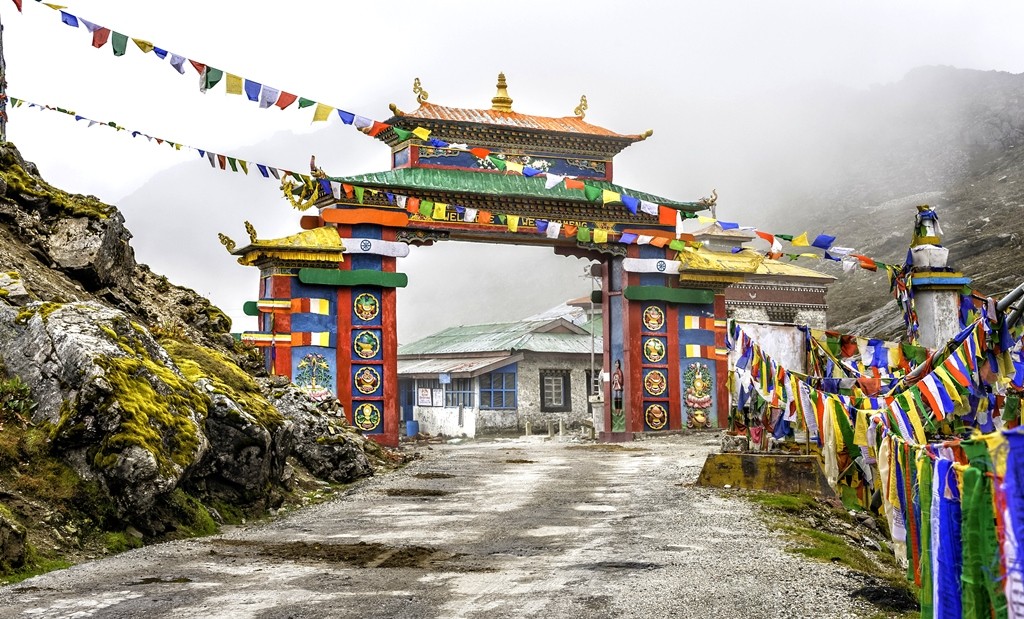 Manipur – To the Floating Lake
On my last visit to the state, I inquired about best places to see in Manipur and the locals suggested me to visit the beautiful freshwater lake. It was only when I saw it that I believed that it was really a "floating lake". The lake is said to be the largest freshwater floating lake in the India. The floating phumdis over all the lake make it more beautiful. The lake is a lifeline for many people, as it's a source of water for many purposes and the fishermen largely depend on it. Dried fish is one of the most favorite foods in Manipur, and it is found here in plenty. It was a sight to behold to see those colourful birds flying over the lake in search of their food. Dense forests, sprawling grasslands, enchanting lake and the rich culture made my journey to Manipur memorable.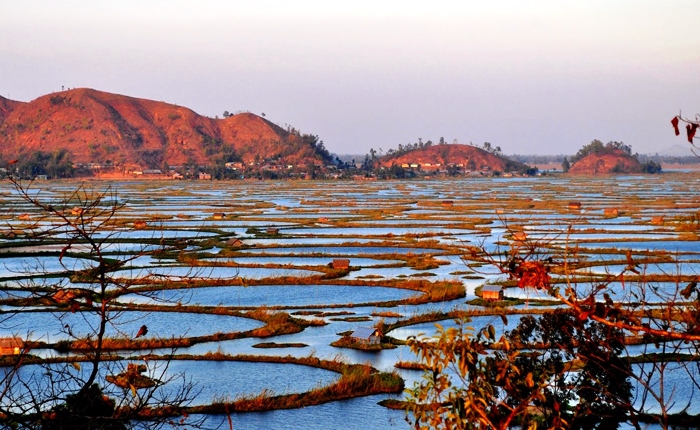 I had a lot of time in hand, so next I decided to visit the Phawngpui Peak in Mizoram.
Mizoram – Blue Mountains
The deep valleys, exotic culture, pleasant weather and the rare natural flora and fauna of Mizoram allured me. Phawngpui Peak is the highest peak in Mizoram and said to be the abode of Gods! When I reached the hilltop, I couldn't agree with it more, as it was indeed the abode of Gods. The view was enchanting; the blue hazed hills seemed surreal with colourful flowers all around. As the sun set I was awestruck by the view of the scarlet sky! It was a sight to behold. I was feeling happy to have included this place in my travel bucket list of North East India.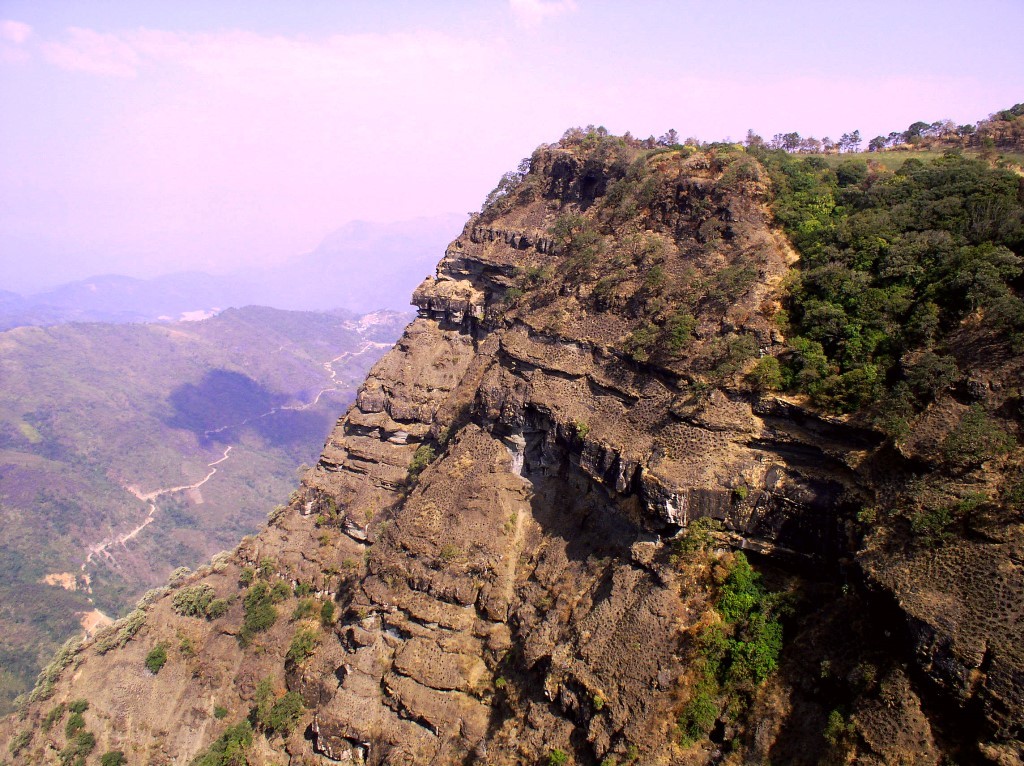 Before heading back I wanted to visit the last state left out of the 7 sisters of North-East – Tripura.
Tripura – Unakoti in Agartala
The huge rock-cut stone idols date back to 7th-9th century, their existence still a mystery! The locals have several stories but none of them are proved as such, as there are no written records. The sight of these large stone sculptures on the Unakoti hills bewitched me. The place is one of the less travelled and still unknown to people.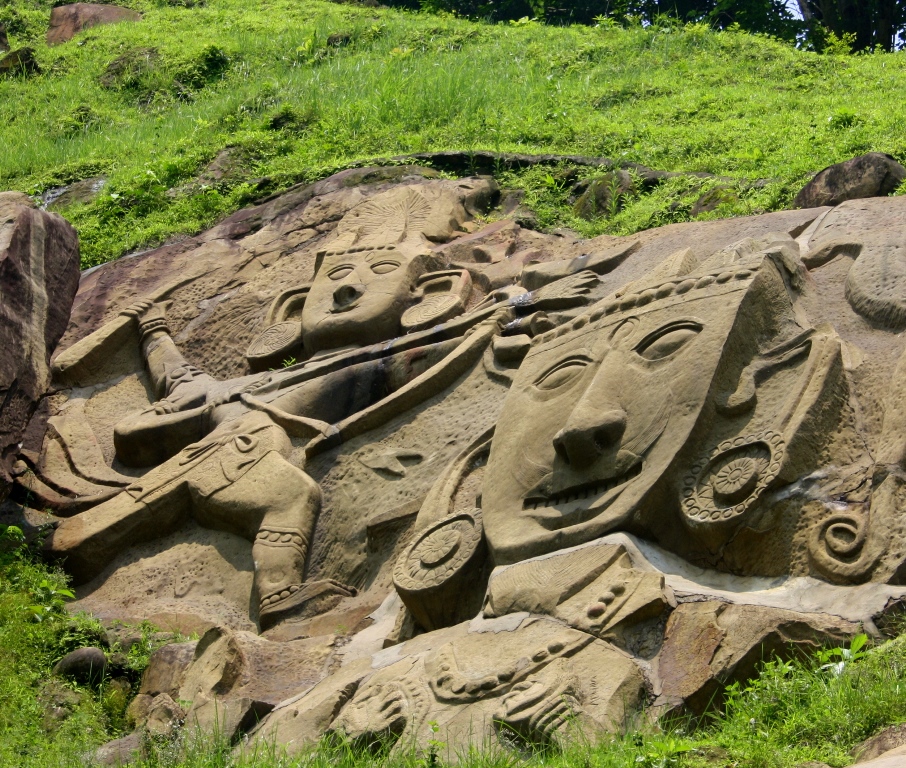 Even though, I have travelled to Northeast India three times; it somehow feels that the experience has been too little. And that I need to pack my bags once again and hit the road; may be Sikkim this time!