Dev Roopa Trek – Nature at its best!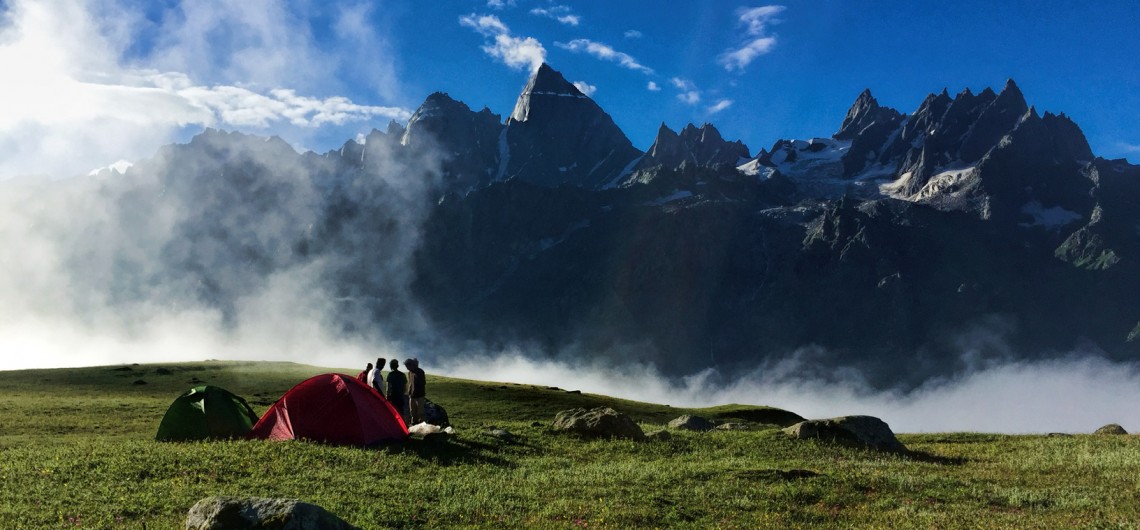 Geetika is a workaholic, but never leaves a chance of holidaying with her soul mate. An avid blogger, she loves to introduce the diverse aspects of a destination to travel aficionados and tourists. She also loves to spend quality time with her only daughter, whom she calls 'her world.'
Reading has always been my most favourite thing to do. I remember reading with a torch inside the sheet, way past my bedtime as a kid. Even today, no matter how busy I am in life, I never go to sleep without a book. And when someone reads as much as I do, it becomes impossible for them to not want to travel. In my experience, all my bookworm friends, (that is quite literally all my friends) are fond of travelling. The inverse might not be true; all travellers may not be readers, but trust me when I say that almost all readers are travellers and backpackers. When we read something, our mind creates images of those things side by side and therefore all these years of reading about faraway places has awakened a side of me that craves adventures in unknown places. Though I have not travelled as much as I would like to, owing to demands of school and work, whenever I can squeeze out a break of a few days, I totally go for it. And when I do get to travel, I almost always find myself planning a trip to the mountains.
One of my very first getaways to the mountains was in Manali. It was the second year of my college, and I was just getting used to my new-found freedom! So three of my buddies and I decided to spend a few days of our semester-end break doing nothing, but travelling. It is important to mention that since we were quite young and inexperienced, we chose a destination closer to home and Himachal Pradesh was as far as we could have gone from Delhi at that time. Nonetheless, it was a dream-come-true for all of us as this was our first vacation ever without the constant restrictions imposed by our parents! Upon reaching Manali and spending two days in sightseeing and clicking thousands of pictures, we started to look for something else, something more adventurous to do. And when you are in the mountains for the first time, there is nothing better than trekking to give you that sweet taste of adrenaline. Dev Roopa trek's surreal beauty helped us zero in on the destination and what came then is still etched in my memory.
Read on to know more about this trek on which nature presents itself clad in its finest of attires.

Reaching the Base Camp
Since we were in Manali, it would have been easier to get a ride till Malana Dam and start our Dev Roopa trek from there, but we had other plans in mind. We booked a cab to reach Kasol, a renowned destination among youngsters for its bohemian culture. And because we were already in the vicinity of the town, we just could not have missed an opportunity to feel the vibe of Kasol. Driving through the mesmerising sceneries of Himachal, we reached Kasol in about three hours from Manali. Our plan was to spend one day there in order to acclimatise better and also to explore the region. After a peaceful sleep under the stars in a camping ground in Kasol, we were all set to start our trekking adventure, the next morning. But before we set out for the next phase of our expedition, we simply sat out of our camps when the dawn broke and witnessed the spectacular sunrise; first of the many natural wonders we were about to encounter. Having met other campers there, we befriended a group of experienced trekkers who accompanied us for the rest of the trek.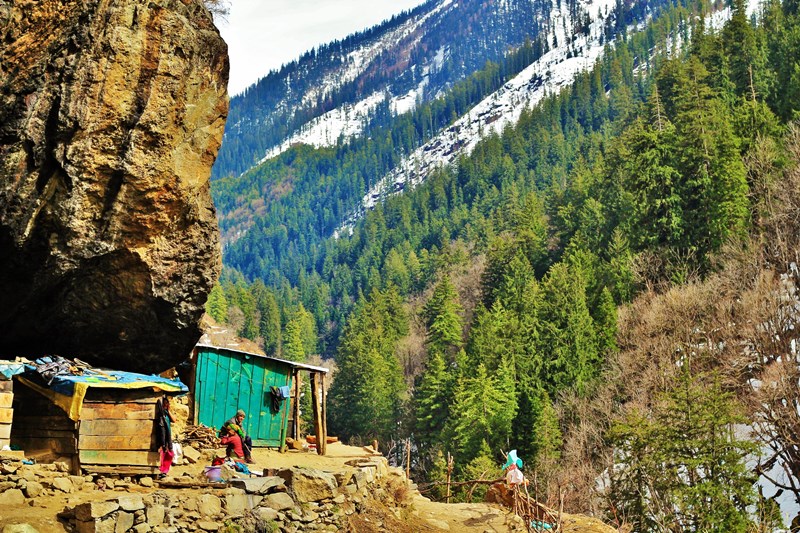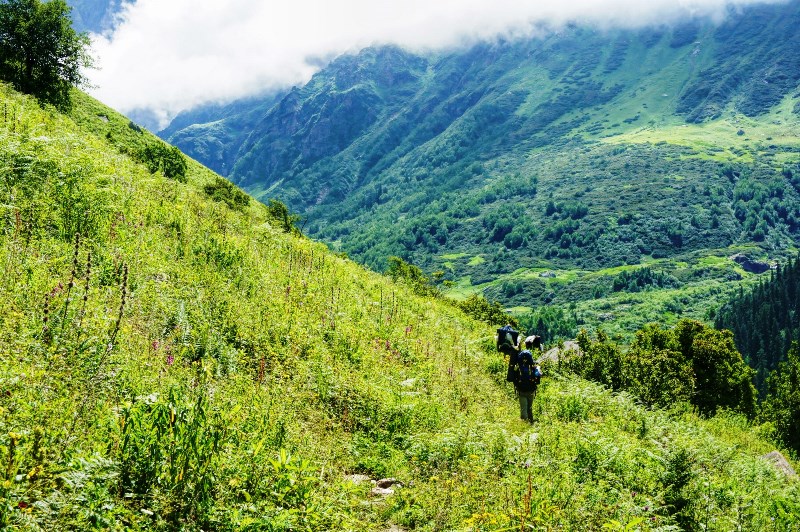 The Trek
The next stop on this undertaking was made at Malana Dam, which we reached by taking via a taxi. This was the exact spot from where we had decided to start trekking, based on our research. It took us about two hours to reach Malana Village through a trail, which was both scenic and easy to negotiate. This village is believed to be ancient and its residents claim that they are the descendants of the great Alexander! Whether it is true or not, the village certainly holds some magical quality about it. My friends and I, together with our new group of friends, decided to camp by the beautiful Malana River. The night was starry and we spent hours talking and sharing travel related anecdotes.
The next morning brought along with itself yet another breathtaking sunrise. After a super early breakfast, we head out for the trek to Behali. Given how easy the trek was I had almost started to believe that I was a pro at it! Upon reaching Behali in the afternoon, we cooked lunch, or more honestly our new friends cooked lunch and we helped. I had eaten at really exquisite places with my parents, but this lunch was the most special meal I had ever had. The night was spent at the camp we had set along the left bank of the river. The soothing murmur of the river appeared to us as a sweet lullaby and we had a blissful sleep.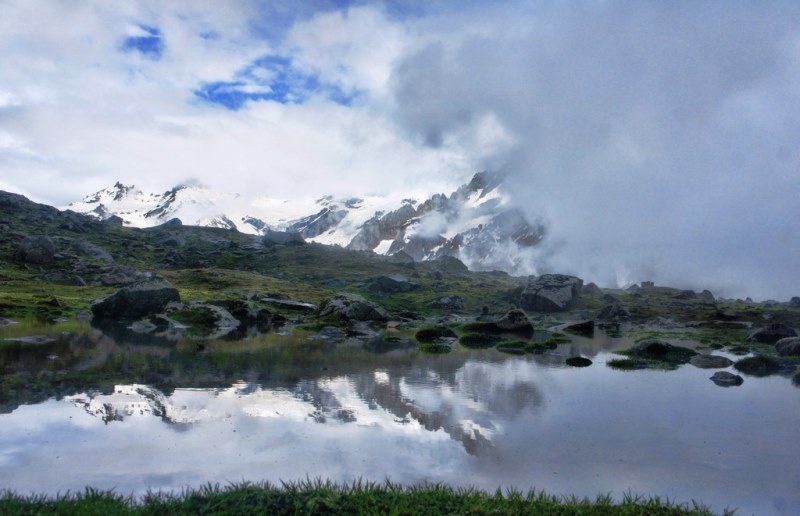 The day three of the trek took me out of my delusion that I was an expert at trekking. An almost seven-hour long trek to Bogdi had me feeling exhausted, and as soon as we had set up our tents, all of us chose to rest rather than explore the area. As the night fell and stars appeared, the region started seeming even more enchanting. Since we had slept during the day, we called it a night after a long session of deep conversations, some bad singing and crazy dancing!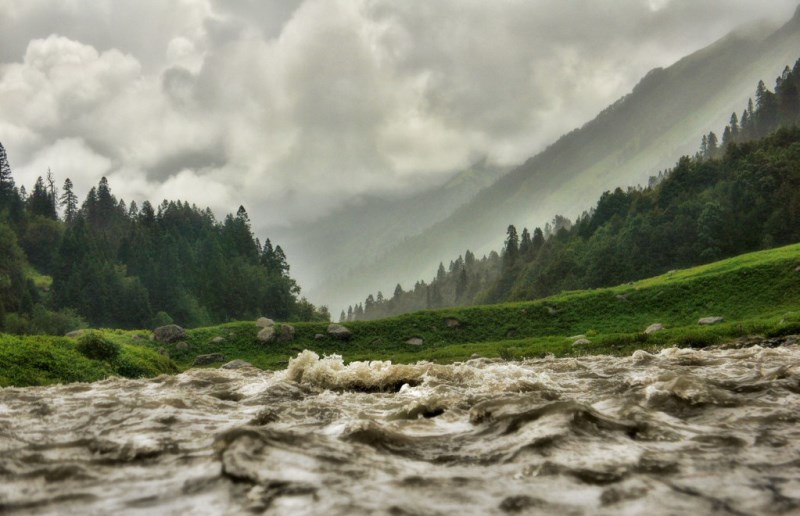 The fourth day of our trekking journey was the day when we would get to see the gorgeous Dev Roopa ground. After falling and slightly hurting myself on the three steep climbs we had to conquer in order to reach Dev Roopa, we finally made it. This beautiful expanse of greenery is about the size of five football grounds and totally worth all the trouble. Sitting by the zig zag stream running through Dev Roopa, all I could think about was the fascinating places I had read about in books. I knew this was only the start of a life-long adventure and anything I had seen in movies or read in books could not match what I was feeling. At this point, you should Google a few images of this spot, and you will get an idea of what I am talking about. The low hanging clouds, the majestic mountains in the distance and lush trees together make up a setting for a fairytale. Amidst all this, wayward streams and their gushing waters make it even more of a sight to behold.
Dev Roopa Trek is one of those off-beat Himalayan treks that are perfect for a newbie trekking enthusiast. Since Dev Roopa, I have been on multiple other treks, but this one will always hold a special place in my heart. The four days of trekking to this heavenly destination were enough to inspire me to go on many more of such journeys. My advice is that when looking for a spot to start your affair with trekking, make sure it is Dev Roopa also because its average altitude is 3600 m. The trek is easy, and the reward is brilliant.