Annapurna Base Camp Trek Vs Annapurna Circuit Trek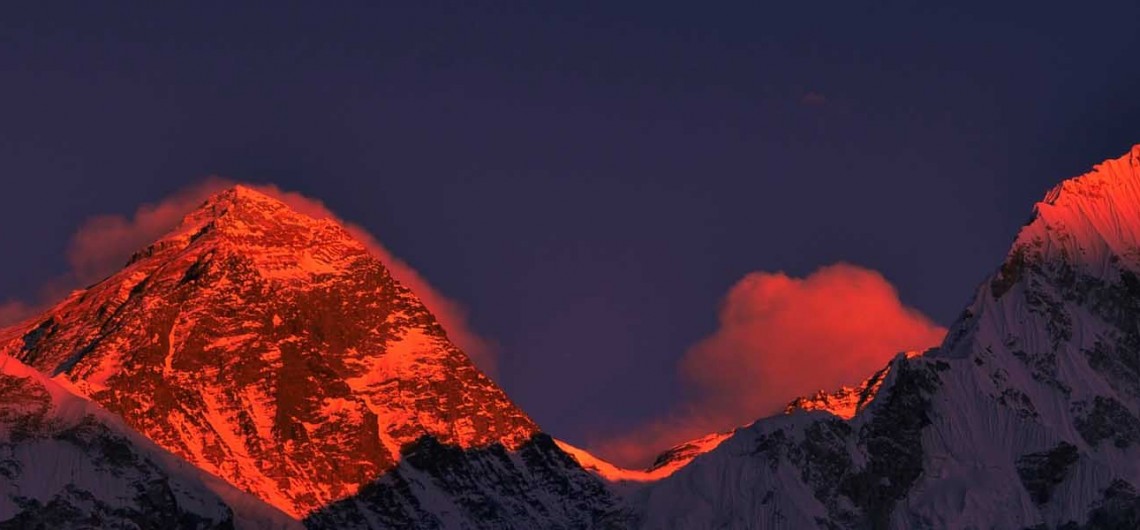 I am an ardent foody, who likes travelling. In my free time, I blast my ears with good-quality Heavy Metal. Watching culinary shows, writing songs, playing drums, guitar and keyboards, playing cricket and singing consume much of my leisure time.
Home to some of the highest peaks in the world, Nepal is arguably the best mountaineering destination on earth. For a long time, people from across the world have been coming here to experience adventure and give themselves a challenge. The popularity of trekking in the country has opened so many new trails for thrill seekers. Mountain passes, glacial lakes, valleys and peaks themselves, what don't such tours take you to? Now, obviously, Mount Everest is the most sought-after peak by experienced mountaineers because it is the world's highest. Annapurna is another distinguished peak among mountaineers.
Now, here is the catch. It is not just the peak you can trek to. If you don't consider yourself that experienced or fit or adventurous, then you can also hike just to its base camp or opt for the popular Annapurna Circuit Trek. If you ask me which one is better, Annapurna Base Camp Trek (ABC) or Annapurna Circuit Trek (ACT), then even I am confused because both of them has their own different experience. It is almost like asking someone, which ice cream flavour is better, chocolate or vanilla, or which Thrash Metal band is better, Metallica or Slayer. For everyone's sake, including my own, let us do a comparative study of the two trekking routes.
To make it easier on myself, I have decided to make the comparison on the basis of the difference in route, altitude, challenge factor and a few unrelated aspects as well. Keep reading to see how it goes.

Route
We will take a look at the routes of the two hikes because sometimes the trail makes all the difference in deciding which one to choose. First of all, both these treks stretch for a fortnight, so if time is your biggest issue, then it doesn't really matter which way you go. Both ways, you will be starting from the subtropical zone, where deciduous vegetation dominates, and then ascend through the temperate, subalpine and alpine zones to reach lands with no vegetation.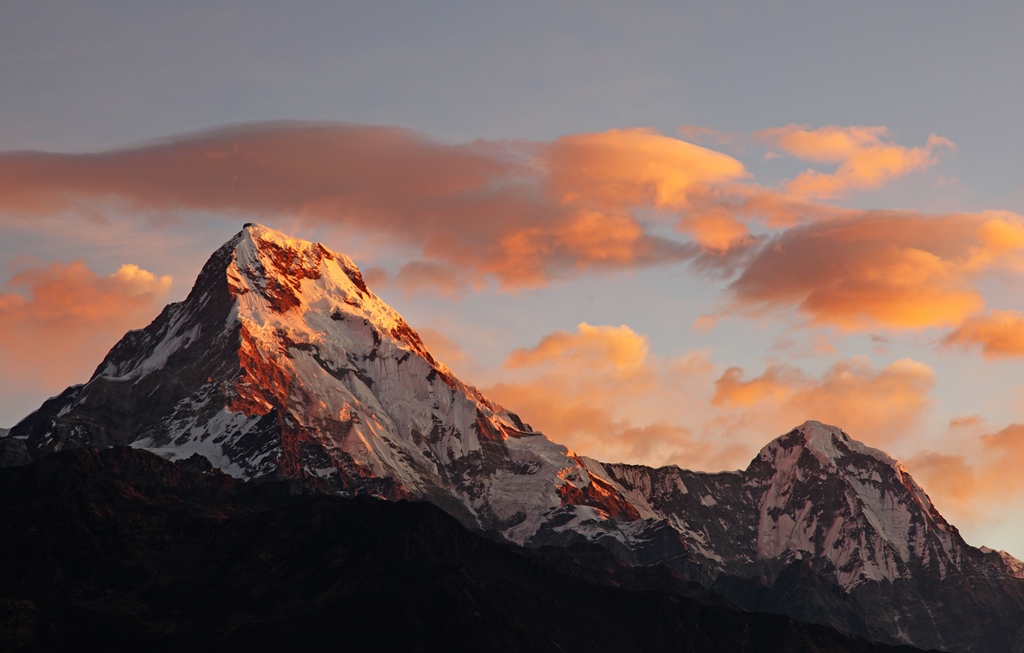 The route of ACT brings varying sights, from about 100 waterfalls to pine forests. This lush landscape changes to arid slopes with shrubs, scattered here and there, just as you reach Manang. Now, Manang is an interesting place. Cliffs on one side of the Marsyangdi River are forested, while on the other, these are almost barren. From Manang, the terrain becomes a bit rough as you are required to make a somewhat steep ascent across grasslands and past juniper trees. You could utilise your acclimatisation day in Manang with a trek to a glacial lake nearby.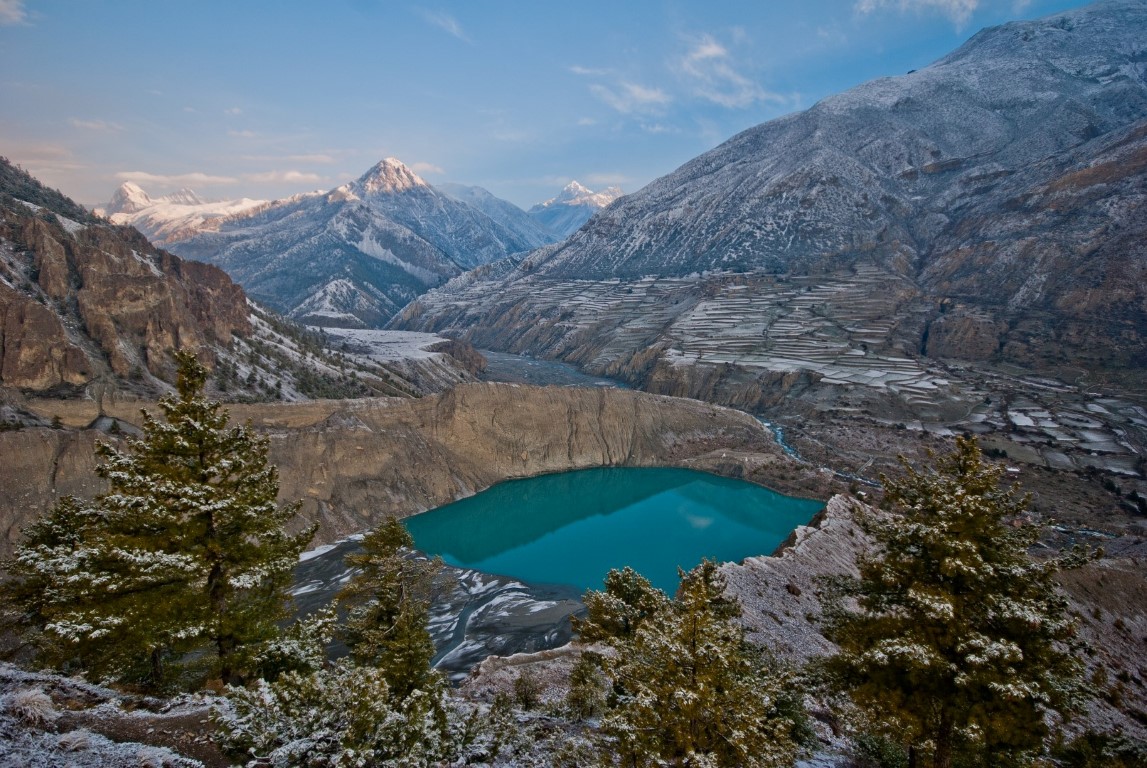 The ABC trek route is quite similar if you consider the varying terrain and changing views. Its first leg, which includes a drive, also takes you past several waterfalls, and the initial phase of the trek is uphill through forests. The hiking trip also involves a sharp ascent to Poon Hill, about 10530 feet above sea level. Some of the longest grass in the Himalayas, I have seen. It is almost like the African savannah at the top. There is even an approximately 900-metre rapid descent to the floor of a river during this venture. The final ascent to the base camp involves crossing a huge ice field.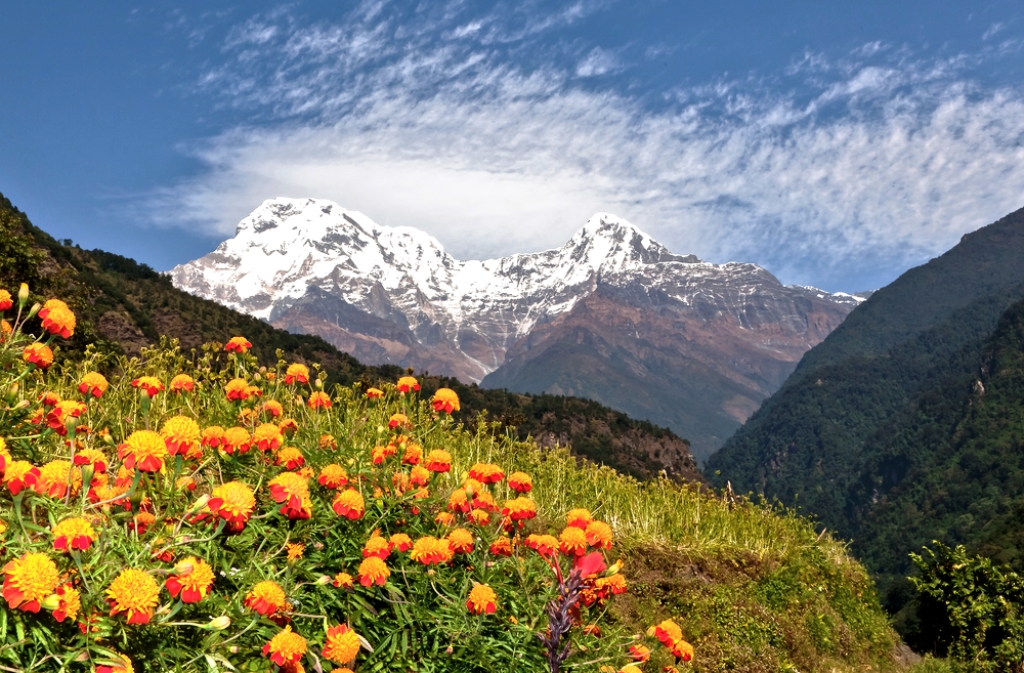 Elevation
The next significant factor, which I think is important when choosing a trek, is altitude. Most people consider the maximum elevation, they will have to touch on a particular hike, before arriving at a decision, whether they want to undertake it or not. With altitude comes the risk of altitude sickness, which can play a serious spoilsport if proper caution is not observed. Also, the terrain is rougher at higher elevations. So, with this in mind, let us compare the maximum elevations the two hikes take you to.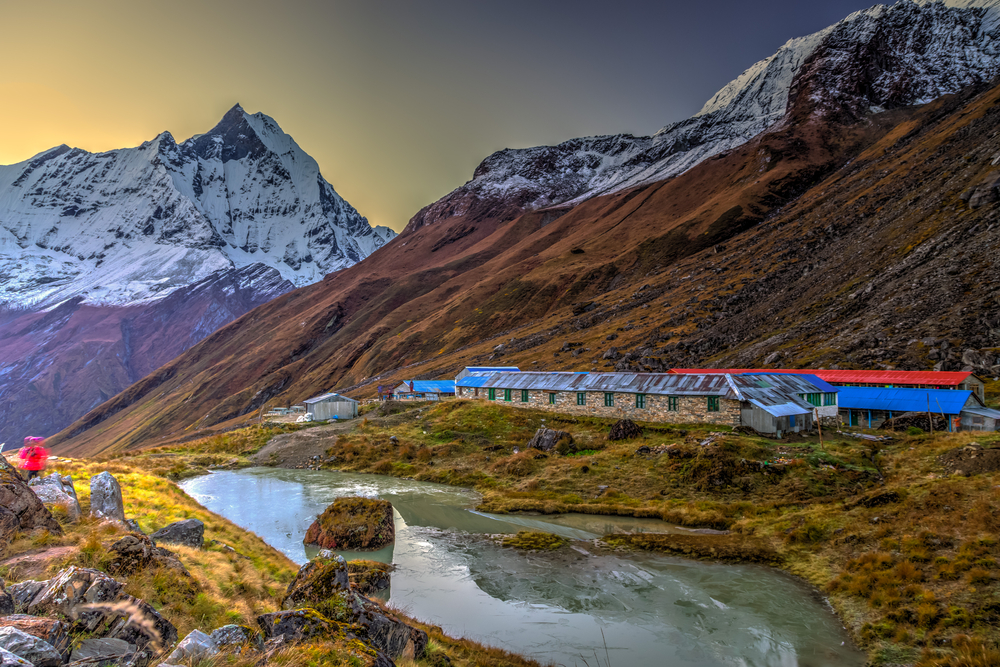 The Annapurna Base Camp Trek has a maximum elevation of around 13780 feet, whereas the Annapurna Circuit Trek takes you to over 17770 feet. So, you see that there is a difference of almost 4000 feet in the two hikes, which is quite a lot. You may be able to see some greenery at 13780 feet, but at 17770 feet, it is only barren lands, snowy cliffs and vast glaciers. If you don't consider yourself fit enough for harsh weather conditions, then choose the ABC trek, whereas if you are seeking a challenge and are fit enough to counter the effects of altitude sickness, then you must go for the ACT.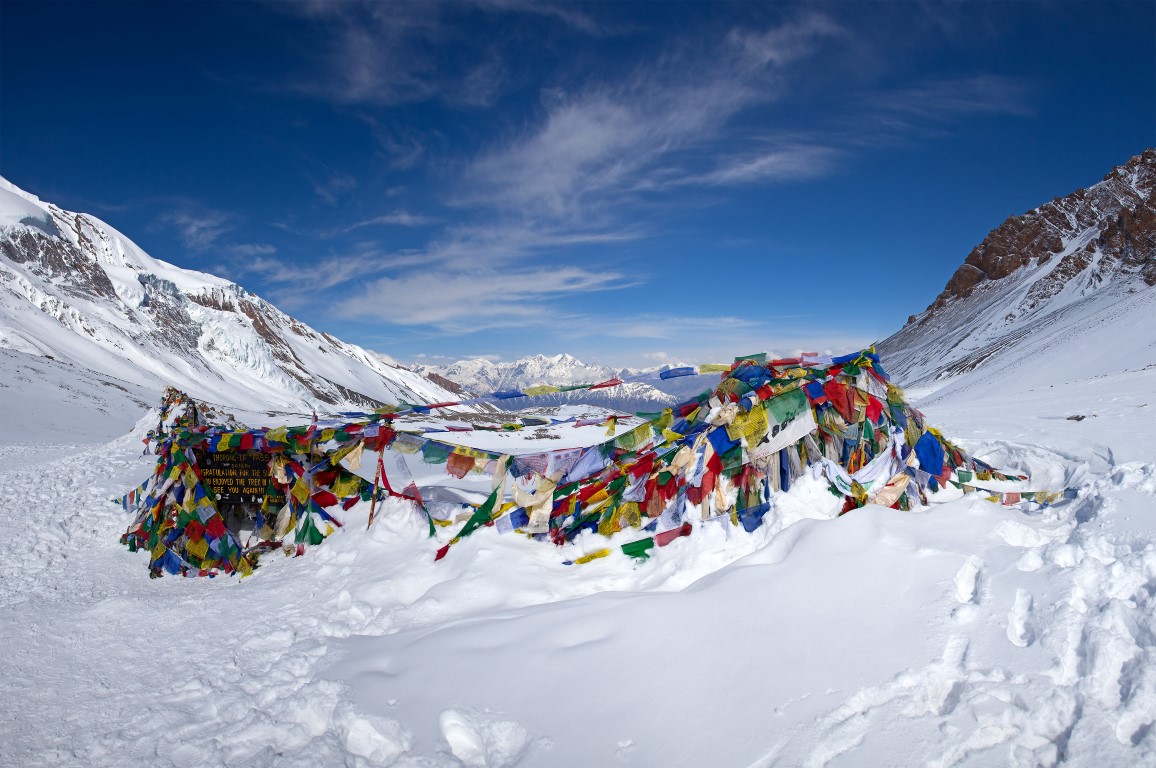 Highlights
Now that we have looked at the route and altitude of the two hikes, let us move on to their individual highlights. This is mainly for those, who think both the treks are apt for them, but are still not able to decide which way to go (this category would include me as well).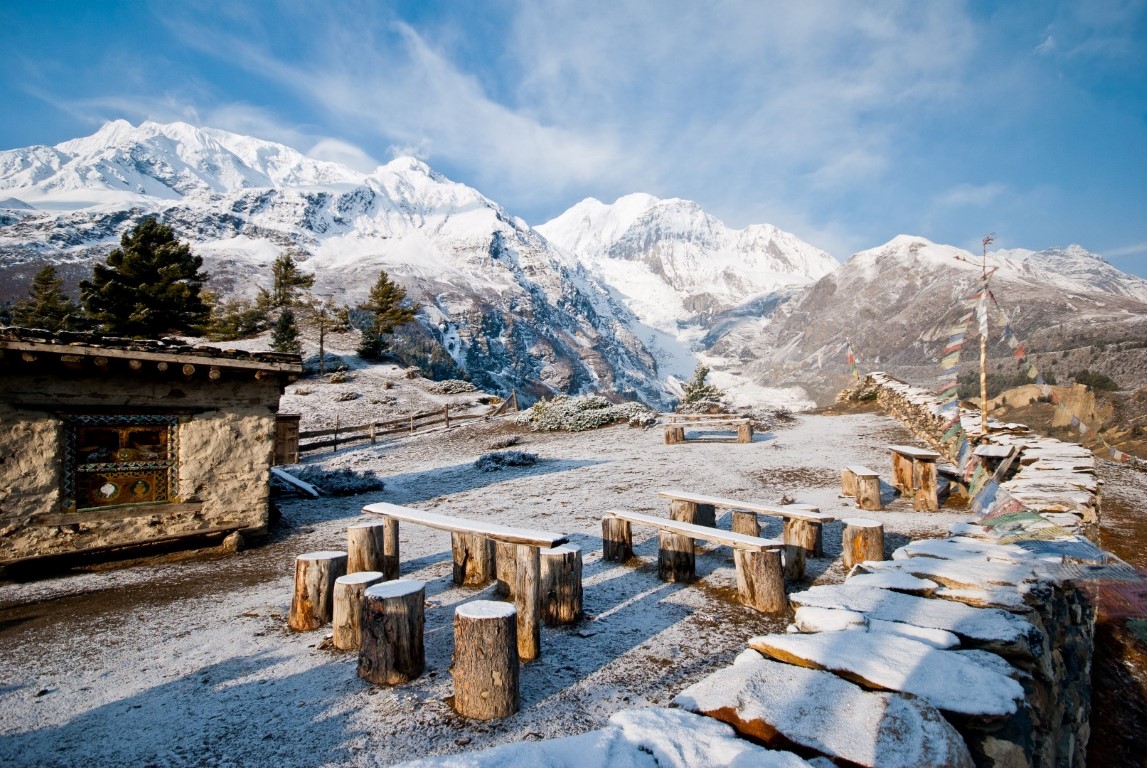 One of the highlights of the ABC trek is the village of Ghorepani, situated on a high pass above the Kali Gandaki River gorge. The most capturing thing about it is that it offers views of both Annapurna and Dhaulagiri, both over 8000 meters high. Another perk of choosing this hike is the climb to Poon Hill, from where Annapurna and Dhaulagiri along with Manaslu are visible. I could sit on the long grass for hours to admire the mountain scenery. Hinku Cave will be yet another intriguing place you reach during the hike, as will be Deurali, a village you will arrive in after crossing a glacial moraine. Crossing a large field of ice and snow on the way to the base camp in winters, and traversing grasslands towards it in summers are other aspects that make the ABC trek appealing. You would also love travelling through coniferous forests of fir and pine, and then traversing brown, almost barren slopes. It is also a relatively easier trek, so you may not have to think too much about picking it.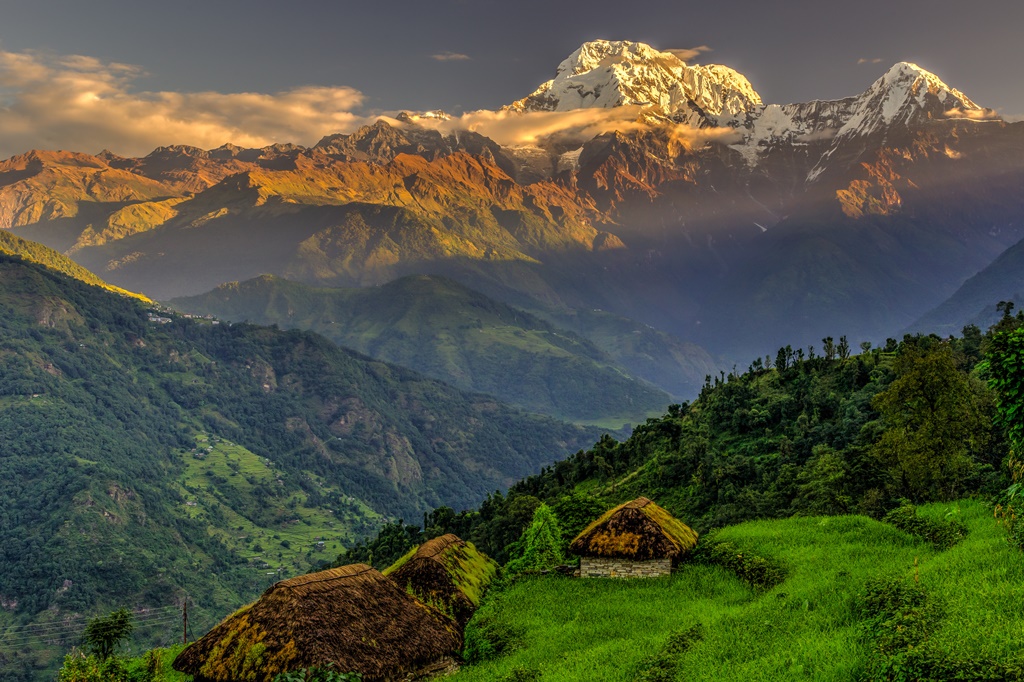 Similarly, there is a distinct set of highlights that might help in putting your ball in ACT's court. The first of them is the changing terrain you see during the journey. When you start driving from Kathmandu, you will see thickly forested hills, bearing deciduous vegetation. As you reach Jagat, you will notice the emergence of pines and further towards Dharapani, cedars. From Chame, you tread through pine forests and then climb a steep ridge via alpine grasslands. Towards Manang, the terrain again changes, this time becoming rocky and loose and also treeless. Another of its main highlights is Thorong La, one of the highest mountain passes in Nepal. Though the climb to it is difficult, the feeling of being at the top makes everything worthy.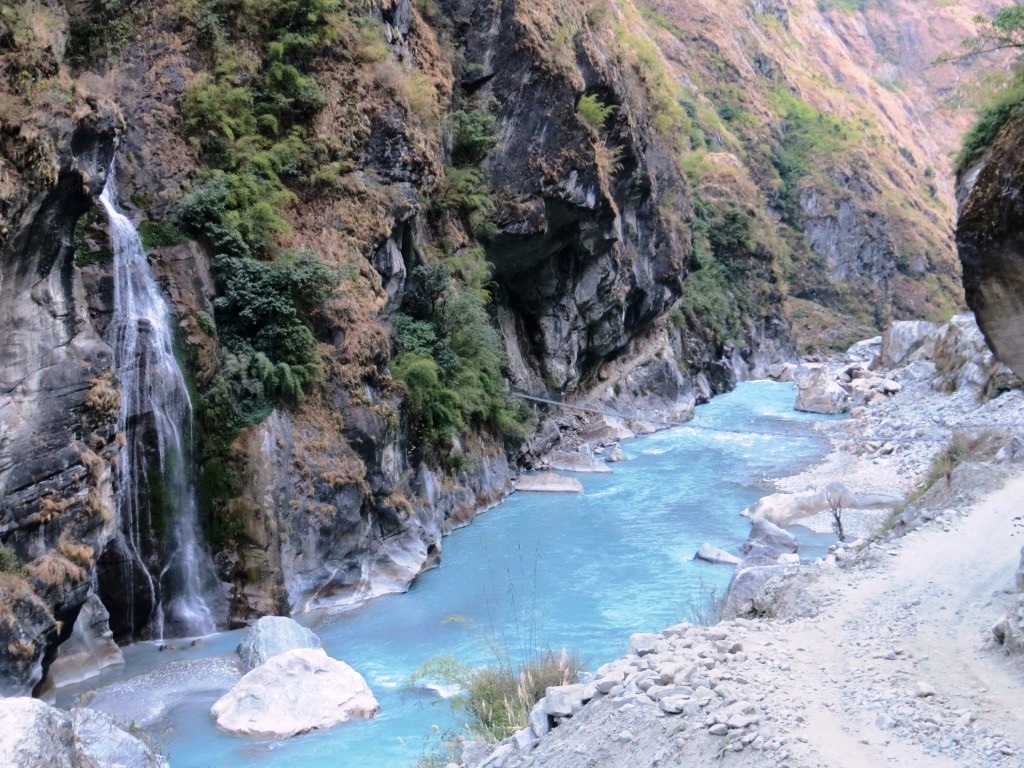 Another reason to go on the Annapurna Circuit Trek is the opportunity to visit Muktinath. This small pagoda-style temple is considered sacred by Buddhists as well as Hindus. You can bathe in the waters of the natural springs that spout from 108 outlets. It is a peaceful little shrine with trees all around, a shallow pool on both sides and snow-covered mountains in the distance. Apart from the visit to Muktinath, the ACT also includes a flight from Jomsom to Kathmandu over the Himalayas. During it, you will see the mountains in a completely new way, which will be highly exciting.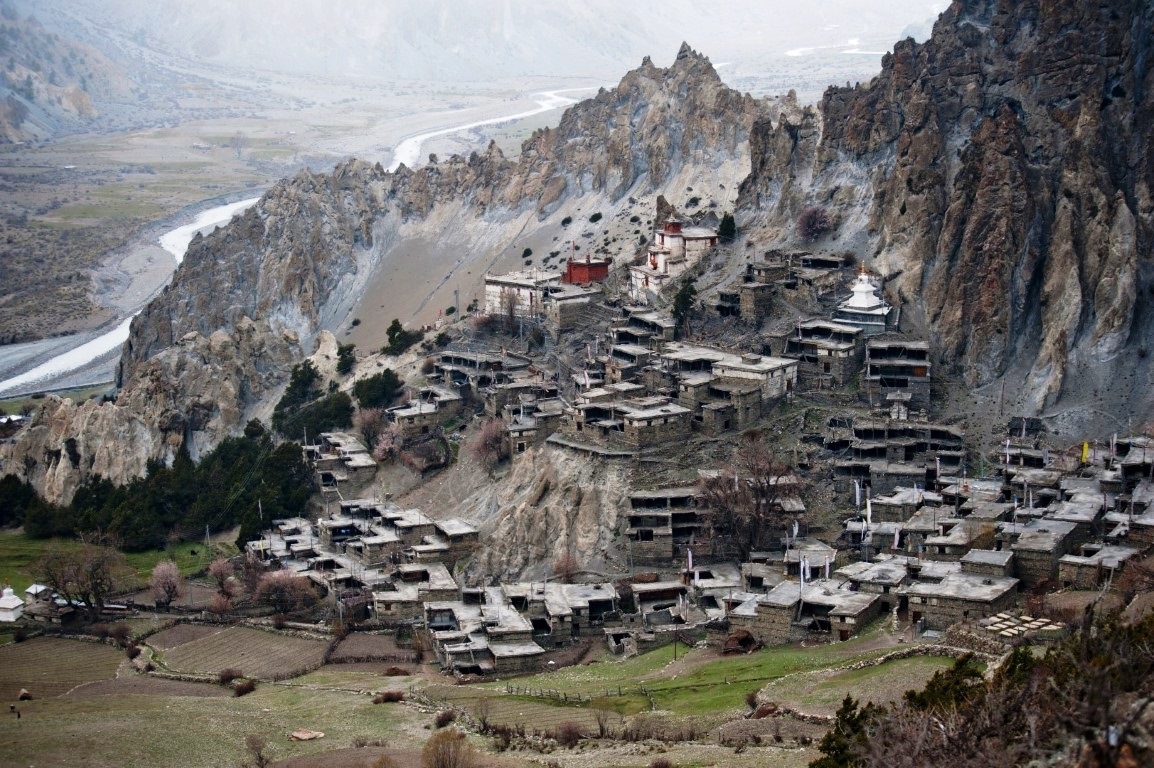 So, here is the comparison I made between the Annapurna Base Camp and Annapurna Circuit treks. Even after all this deliberation, I am not able to make my mind on which way to go. So, I think it is better to go on both as both of them are amazing in their own specific way. Anyway, one of the primary purposes of picking either trek is getting views of the Annapurna Massif, which is possible both ways. If you are going for the views, then it doesn't really matter which hike you pick because on both of them, Annapurna will steal the show.