Best Treks to Explore around the Divine Spiti Valley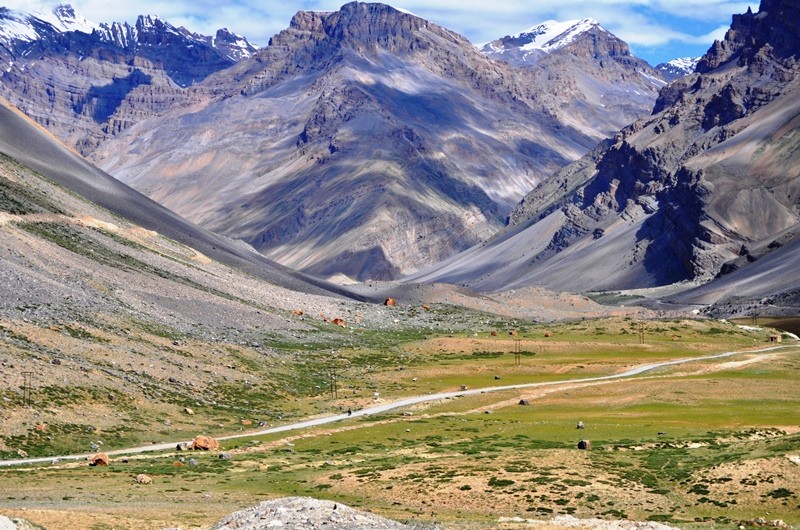 I am an ardent foody, who likes travelling. In my free time, I blast my ears with good-quality Heavy Metal. Watching culinary shows, writing songs, playing drums, guitar and keyboards, playing cricket and singing consume much of my leisure time.
The scenery of sky-piercing mountains, with a radiant sun shining in the backdrop, only soothes one's soul. The view makes you forget every little stress of your hectic life and brings you immense peace. For such an experience, you do not have to travel too far. A flight or drive towards north, and you are here. I am talking about, of course, the eternally serene and surreally beautiful Spiti Valley. If you don't trust me, and why should you, you haven't even met me, will you take a respected novelist and poet's word? Rudyard Kipling, the English writer, said the following words about the majestic place: "…a world within a world" and a place where the gods live." Of course, this was a long time ago, about hundred years, but the place hasn't changed since. It is still drenched in that same elegance as during that time. It is almost like none of the advancements in the rest of the world, or any person, place or thing have been able to touch and influence its tranquillity.
Whether it is solitude you seek or natural vistas, spiritual peace or adventure, Spiti is the place to be. Trekkers have been coming here for decades now, and perhaps it is the best way to explore this astonishing place, which is nothing but heaven on earth. The Scottish-American writer, John Muir had said, "Keep close to nature's heart and break clear away, once in a while, and climb a mountain or spend a week in the woods. Wash your spirit clean."
Trekking here will not only bring you closer to nature, but also to yourself. Following are some trails, you can choose from, if looking to explore the valley and the area around it: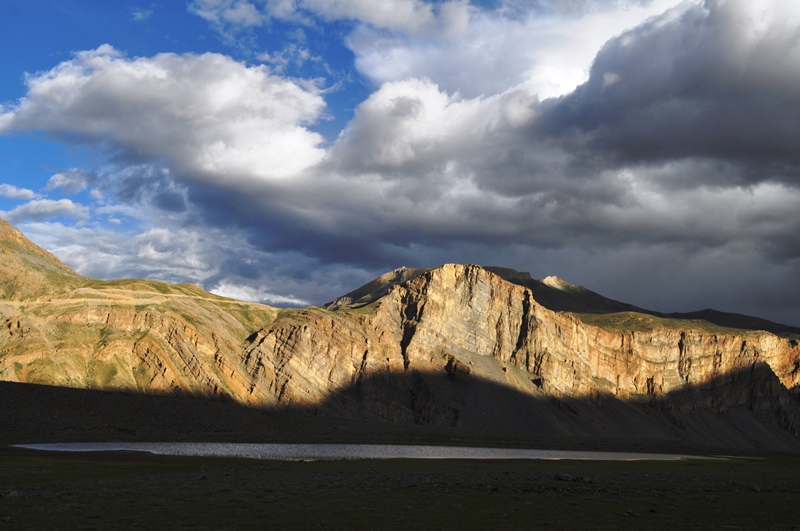 Parang La Trek
Parang La Trek or Parang La Pass Trek is undoubtedly among the most sought-after trails in the region. The pass is historically significant as it lies on the ancient route, which facilitated trade between Spiti and Ladakh. This 9-day itinerary is filled with sightseeing opportunities, along with trekking. The adventure begins from Kaza, located on the banks of the Spiti River. This small town is considered as one of the coldest places in the country. While here, you will have plenty of time to explore Key Monastery. Besides trekking, the tour involves a great deal of camping. Doesn't it sound amazing, lying under a canopy of stars and staring endlessly at the clear sky?!
This trek, which takes you to an altitude of over 18000 feet, is clearly meant for those with strong willpower. The venture is quite challenging; therefore, you are going to need more than just sheer determination. You are going to need physical strength. For this trek, you must possess good stamina and strong calf and thigh muscles that can lift you on steep slopes. Those planning for this trip should stop skipping their morning walks and start hitting the gym on a regular basis.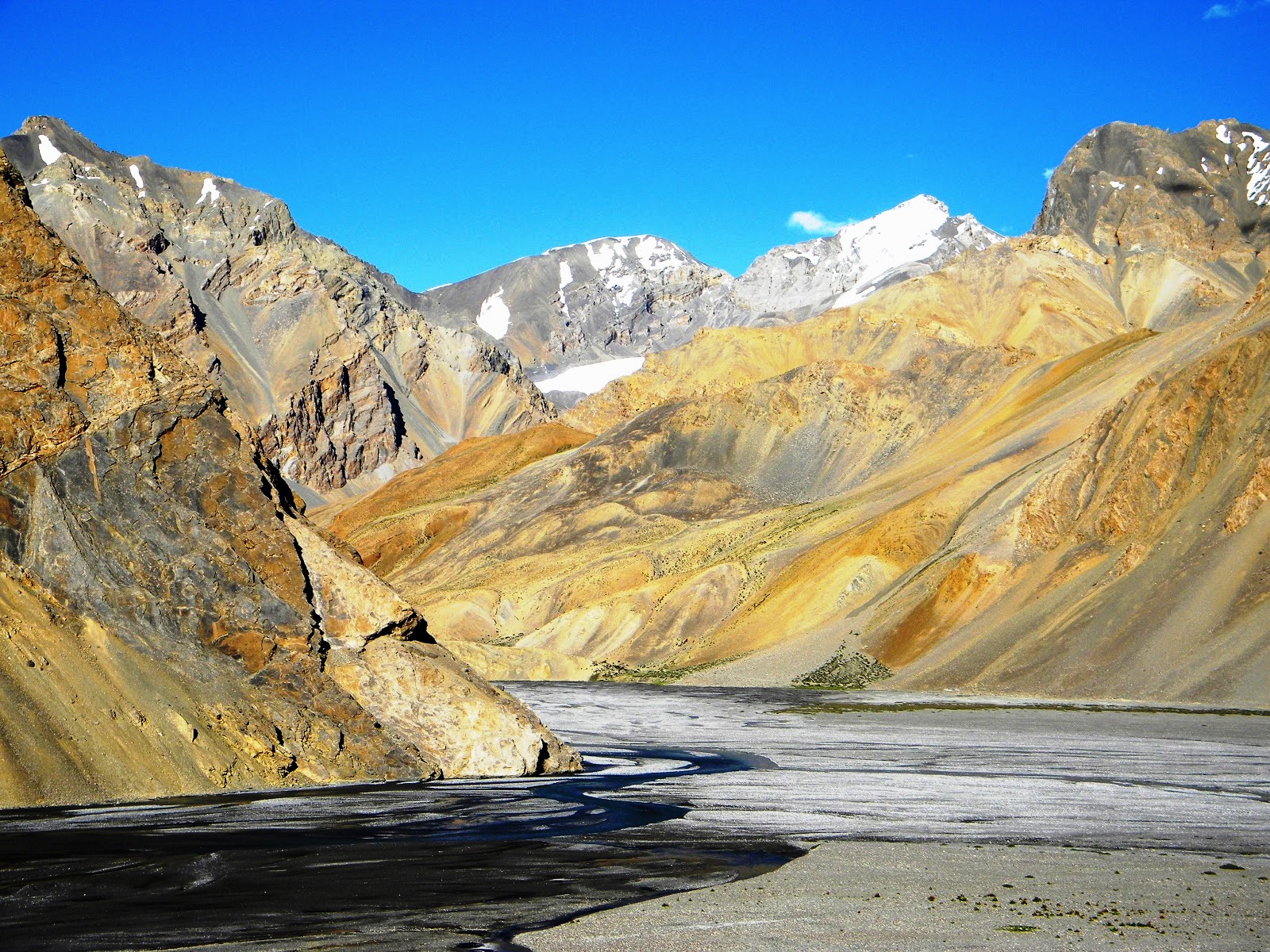 Pin Parvati Pass Trek
Pin Parvati Pass Trek is for daredevils. It is easily among the most strenuous hiking tours in India. Maybe that is the reason for its popularity. Expect snowfall and bone-chilling temperature on this trek. A great deal of mountaineers from all across the globe embark on this trail to conquer the high-altitude pass. This 9-night and 10-day itinerary gives you never-ending thrill and excitement. The trek begins from the scenic Pulga village, from where you venture into a world of pristine valleys, imposing mountain peaks, picture-perfect lakes and gushing rivers. On this trek, you will be hiking for an average of 6 hours a day. The excursion takes you to an altitude of about 17500 feet, which is about six times the height of Burj Khalifa, the world's tallest man-made structure! Ten days of trekking and camping amidst beautiful landscapes sure sounds like a wholesome treat. You would feel just like a nomad, travelling endlessly and staying at these kind of places. The best time to go on this trek is from end of June to September; however, after the second week of July, the monsoon arrives.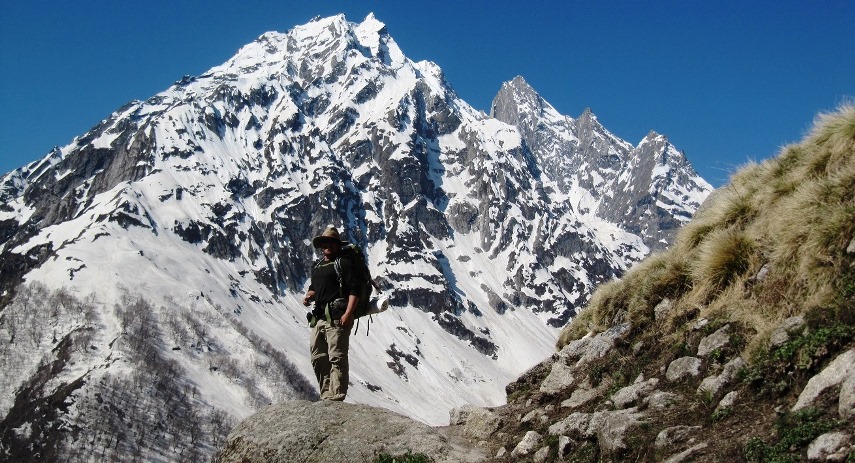 Bhaba Pass Trek
If you live in the northern or western part of India, then you may have been to Himachal Pradesh at some point of time in your life, to escape the scorching heat of summers. This mountainous state surely offers astonishing views of Himalayan peaks that no one can resist. How would you feel, hiking in mountains in this beautiful place and reaching a height of almost 16000 feet?! Even if you are a less-experienced hiker, you can go for this trek, given that you take care of your fitness. However, you should not take this trek too lightly. Even if it is apt for novices, it does have a few difficult sections, taking you on steep paths. Though the trip is a treat for the eyes, the best views will be seen when you are at the top of the pass. From here, your eyes will feast on the mesmerising views of sky-piercing mountains, and also Pin Parvati Pass. The trek takes you through alpine grasslands, thick forests and many quaint villages, where you can stop to learn about the culture of the locals.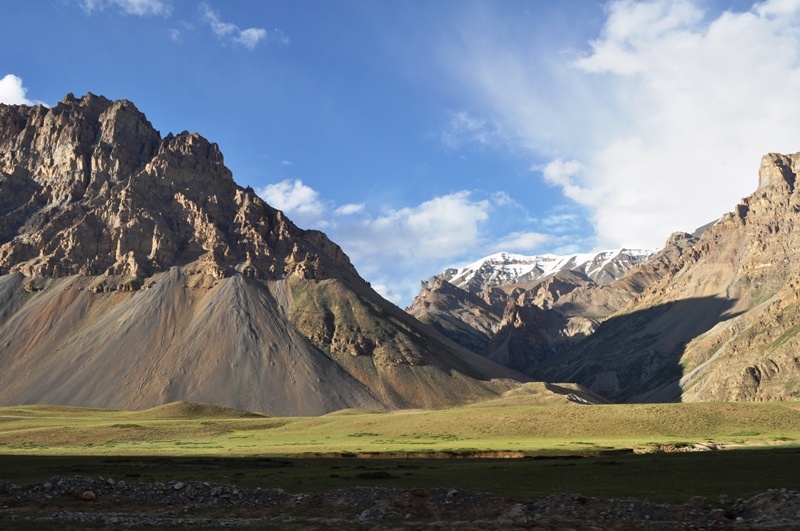 Hampta Pass Trek with Chandratal
Hampta Pass Trek is a 26-km trail, originating from the scenic town of Manali and spanning over 5 days. With a maximum altitude of approximately 14000 feet, it takes you across picturesque valleys, many small streams, and lush forests of spruces, deodar and firs. The moderate height of this excursion and less altitude gains make it apt for inexperienced trekkers. One of the biggest attractions of the Hampta Pass Trek is the visit to Chandratal. The scenic lake, with its name translating to the 'Moon Lake or Lake of the Moon', is situated at about 14000 feet altitude. It derives its name from its crescent shape, which is almost like that of a half moon. Bhalu Ka Ghera and Siagoru are the two camping sites, where you spend a night each during the hike. During the venture, you will also be crossing a series of bridges. Though the trek may be called easy, it does have a few sections, where you have to climb steep slopes. You can go for this amazing journey anytime from May to October.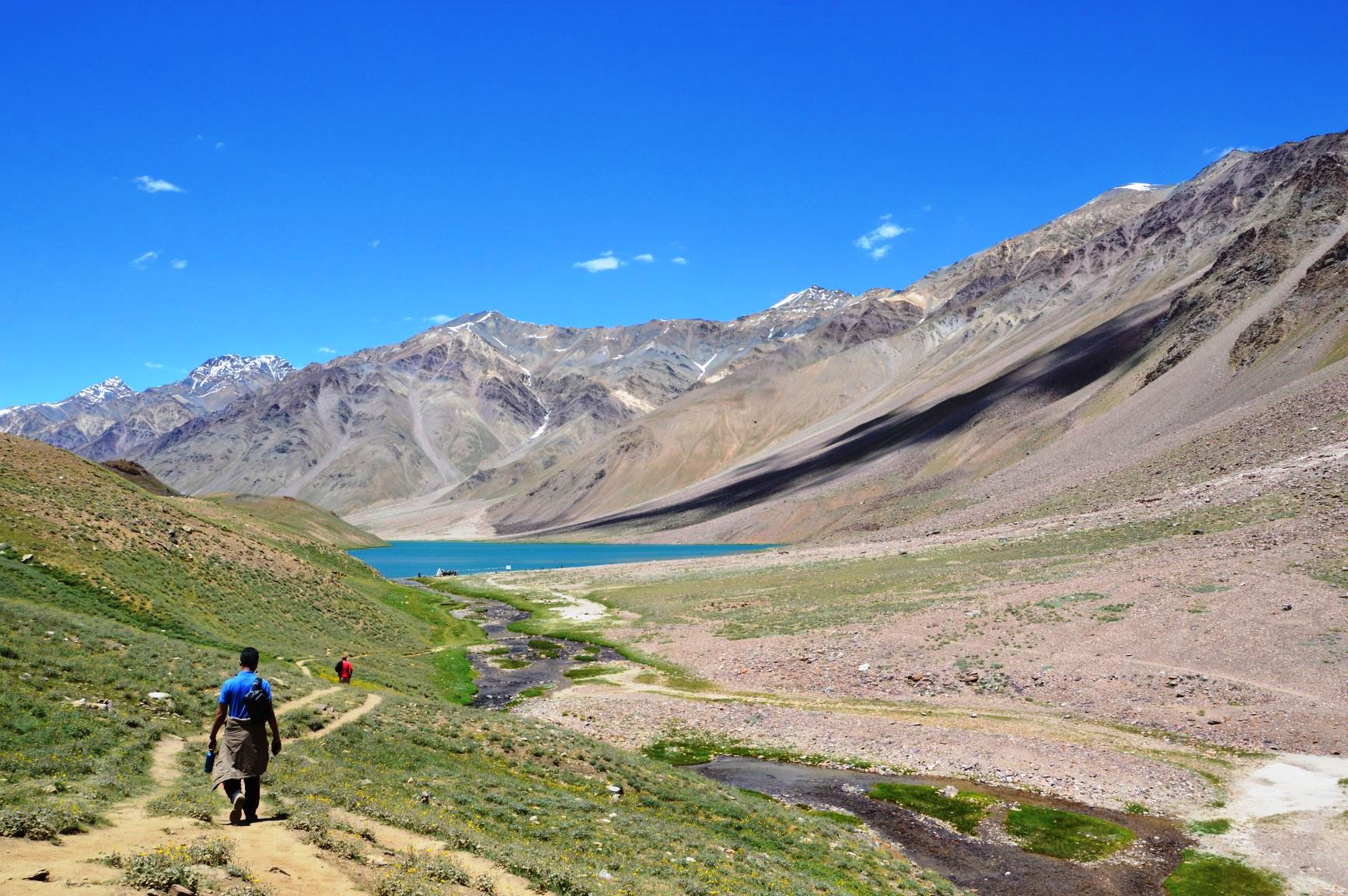 Spiti Left Bank Trek
If you were waiting for me to mention a short, easy trek around the Spiti Valley, then here we are. The Spiti Left Bank Trek is a journey, which takes you to some of the oldest monasteries in the region. Though the excursion is comparatively easier and takes you to an altitude of about 14000 feet, which is again comparatively lesser than many other treks, there is no less appeal to it. This venture is also filled with numerous sightseeing opportunities and photography points. One thing, which makes this package stand out from the rest of the lot, is the visit to Sherkhang Monastery – which is believed to be older than Tabo Monastery. There's still more as you will also be spending some time near Dhankar Lake. You will cherish the memory of visiting this serene waterbody till the next time you come here. Though this trek may be among the easiest ones in the list, it is still trekking and that too in the Himalayan region; it is going to demand a high level of physical fitness. You are going to have to prepare in advance even for this trek, unless you want to ruin your journey with cramps and exhaustion.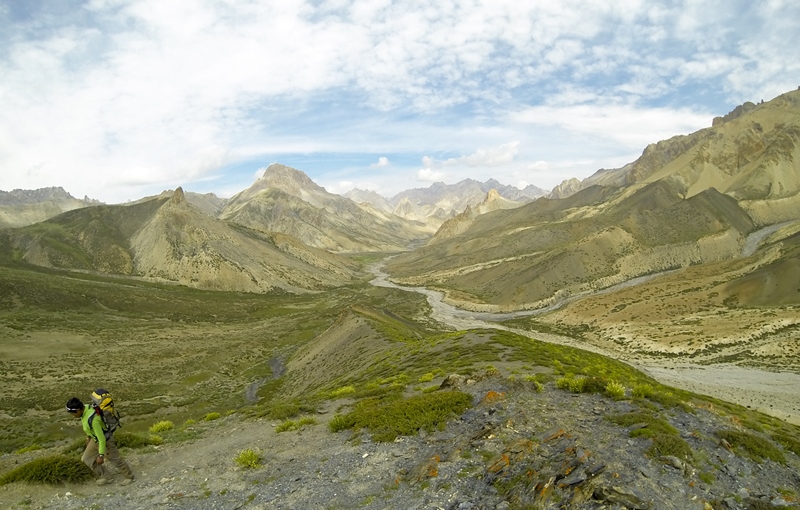 Kanamo Peak Trek
This is a trekking trail, which will lead you to an altitude of almost 20000 feet without taking too much time of yours. The Kanamo Peak Trek is a 3-day itinerary, wherein you will walk to the summit of the behemoth, known as Mount Kanamo, which is the highest peak in the region. So, the next time you are around the Spiti Valley, pending a vacation, you can extend your holiday by a few days to conquer the mountain. Another great thing about this trek is that it also takes you to Ki or Key Monastery, believed to be the largest in the valley. Founded in the 11th century, this monastery is famous for its ornate paintings and traditional Buddhist architecture. A room, which is referred to as Tangyur, has fascinating murals and is a must-see.
The trekking excursion begins from Kaza and then takes you to Kibber via Ki, and further to Kanamo Base Camp. Though the peak seems like a monster, but the way to the top is only moderately difficult. Still, you should pay a visit to your doctor once before embarking on the journey. Make sure there're no heart conditions or breathing problems as these can seriously ruin your trekking plans.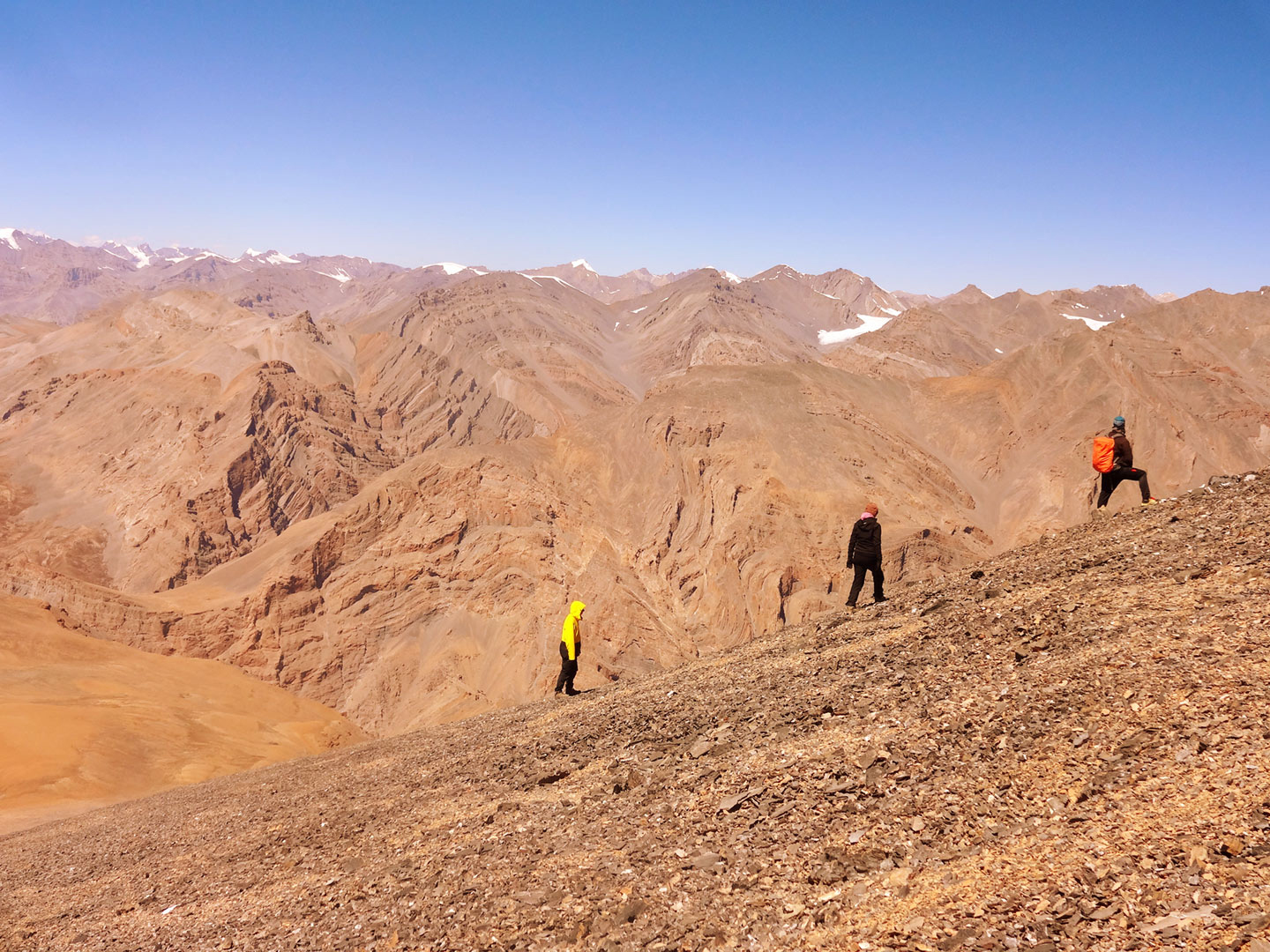 The aforementioned treks may be immensely diverse in terrain or the kind of places you see, but there is one thing common to them; they all take you to the majestic Himalayas and let you discover the bounties of nature. Just pick any of these treks, and indulge in an adventure, which you will remember for the rest of your life.